11 Fun Things to Do in August in Round Rock
Looking for something fun to do this month in Round Rock?  Here's our top picks for things to do in August in Round Rock! 
This post is sponsored by Santiago's Paint & Home Improvement. Call them for any summer projects!
---
11 Fun Events Happening in August in Round Rock
---
Harry Potter Night –
July 31
Ok technically not August, but close enough. We are just so excited for Harry Potter night at Dell Diamond with the Round Rock Express – Quidditch, Butter Beer, Spells….oh and baseball too! More info here.
---
Book Buck Store – 
August 7 & 8
Readers in the kids' Round RockPublic Library Summer Reading Challenge (ages 0 – 12) who cleared 1200 points have been earning book bucks–and now is the time to spend them! Bring your book bucks to the Book Buck Store Monday or Tuesday at the Round Rock Public Library. And afterwards, visit the bright red Children's Reference Desk to buy books from a cart. All items are priced 1 or 2 book bucks. More info here.
---
Splash Mob Fountain Fun – 
August 7
The Round Rock Public Library will be hosting a Splash Mob fountain fun event on Monday, August 7, 2017. Come get soaked to celebrate the conclusion of the Round Rock Public Library's Summer Reading Program. Bring your water guns, blasters, and your sense of adventure to a splash mob at Prete Main Street Plaza at 11 am & 6:30 pm. All ages are welcome. More info here.
---
Flix Goes Retro – 
All Month 
In honor of it's 6th Anniversary, Flix Brewhouse is hosting a month of retro movies. From Aug. 1 to Sept. 7, Flix Brewhouse will screen a movie from the '80s, including classics like "Risky Business," "Ferris Bueller's Day Off," "Pretty in Pink" and "Spacebars." More details here.
---
Tax Free Weekend – 
August 11-13
The Tax Free Weekend is August 11-13, 2017. This means that most clothing, footwear, school supplies and backpacks priced less than $100 are exempt from sales and use taxes, which could save shoppers about $8 on every $100 they spend. More details here.
---
5K for Clay & Kids K for Clay – 
August 12
Round Rock's 14th Annual 5K for Clay takes place on Saturday, August 12, 2017 at the Clay Madsen Recreation Center.  The event honors Clay 5k for ClayMadsen and the Clay Madsen Recreation Center which strives to be a safe place where children and adults can learn the leadership and sportsmanship qualities that Clay upheld in his life which was ended by cancer. More details here.
---
Instagram Summer Challenge Party – 
August 15
Did you participate in the Instagram Summer Challenge?  Even if you only took one photo in the challenge, you are invited to an End of Summer Party at Hat Creek Burger Company from 6-9 PM on Tuesday, August 15. Hat Creek will be offering half-priced burgers and we will be giving away prizes all night long to everyone who joins us that night! Don't miss the fun!
---
Rock Rock Express Games – 
August 1-31
The Round Rock Express have so much fun planned for August!!  is the perfect time to take the family to the ballpark! A Round Rock Express game is so much fun with Friday Night Fireworks, Augtobertfest, a Spazmatics concert, 80's night at more!!  More details here. 
---
Solar Eclipse Viewing Party – 
August 21
Round Rock Public Library, in partnership with the Space Science Institute, invites you to experience the solar eclipse over Round Rock on August 21, 2017. The party will be in Prete Plaza while the moon's shadow will move across our area.  More details here.
---
School Starts – 
Last week in August
Technically, not something that would show up on a Top 10 list of things to do, but we have had a FUN SUMMER Round Rock!  With lots of cool treats, places to get cool and cool things to do all summer long, if you are reading this before the 4th week in August, you still have time to do something fun! Check out our Summer in Round Rock list for inspiration! 
---
Summer Library Fun –
All Month Long
Take a look at some of the really fun events happening at the Round Rock Public Library this month:
Teen Magic Workshop
Tween Book Club
Family Movie: Beauty & The Beast
Rhythm Workshop
Book Buck Store
Splash Mob Fountain Fun
---
BONUS EVENT: Instagram Summer Challenge
We have officially kicked off our 4th annual Instagram Summer Challenge!  With 50 fun things to do in Round Rock all summer long, we will keep you busy!  And by simply snapping a photo of the fun and posting it to Instagram, you can win prizes! Details here.
---
Don't Miss these Great Articles on Round the Rock!
Ultimate Guide to Summer in Round Rock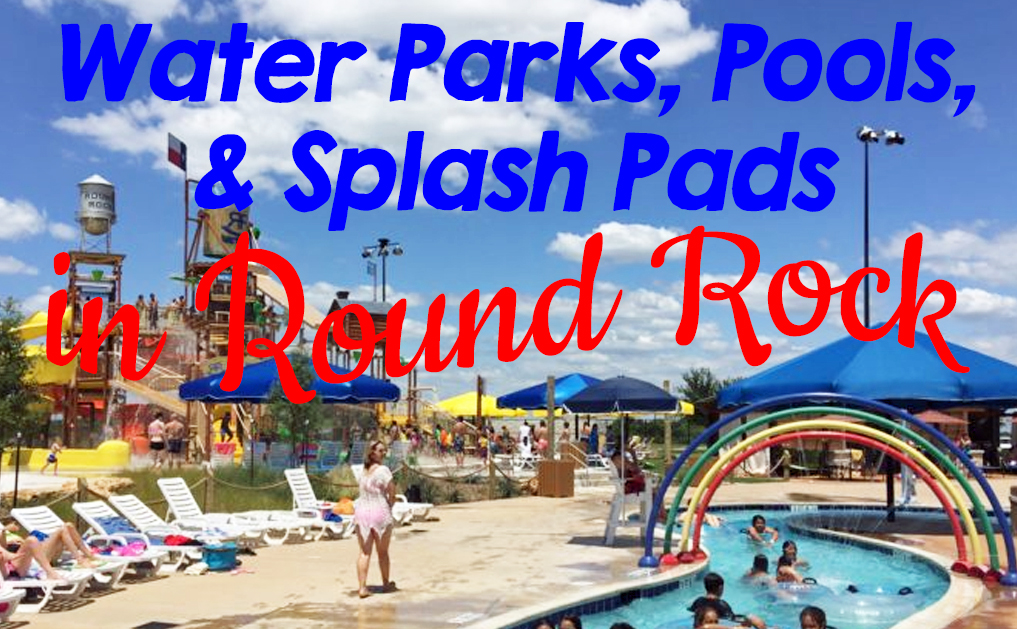 Water Parks, Pools, & Splash Pads in Round Rock