50 Fun Things to do in Round Rock, Texas with Kids this Summer
This article is currently being updated! Stay tuned for updated info!
Summer is almost here! Can you believe it? So here is our list of 50 Fun Things to do in Round Rock, Texas with Kids this Summer – our list of fun ideas for you & your family to enjoy doing in Round Rock!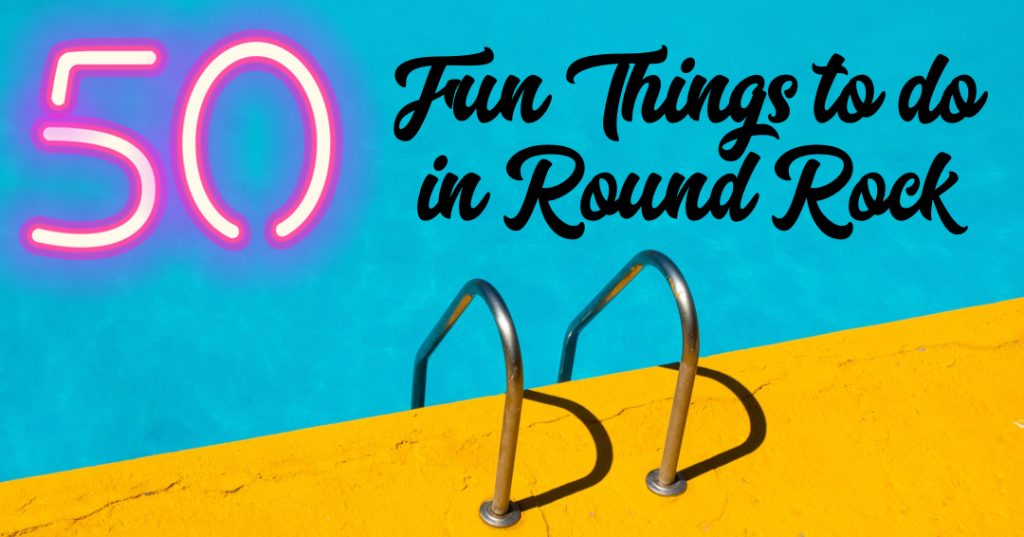 ---
50 Things to Do in Round Rock this Summer is sponsored by:

---
50 Fun Things to do in Round Rock, Texas with Kids this Summer
1. Discover the Round Rock
2. Attend a Round Rock Express Baseball game
3. Participate in the Summer Reading Program at the RR Public Library
4. Enjoy a cold treat in Round Rock
5. Race around the speedway on your bike at Play for All Park
6. Play in the Prete Plaza Splash Fountain
7. Join the Summer Movie Club at Cinemark Theaters
8. Stand under the big bucket at Rock'N River Water Park
9. Watch the 4th of July Parade in Downtown Round Rock
10. Zip Line at Joanne Land Playground
11. Watch Saturday Morning Cartoons at Hat Creek Burger Company
12. Bake some cookies & take them to your local Fire or Police Department
13. Feed the Ducks at one of the Round Rock Parks
14. Shoot cars with water guns at Mr. Clean Car Wash
15. Go underwater bowling at Bass Pro Shops
16. Bike/Hike the Brushy Creek Trail
17. Try Geocaching in Round Rock
18. Attend a farmer's market in Round Rock
19. Enjoy Frontier Days at Old Settlers Park
20. See Penfold Theatre Company's Henry V at the RR Amphitheater for FREE in June
21. Have a picnic at the Quarry Splash Pad
22. Attend one of the Round Rock Public Library Summer Events
23. Ride the train at the Round Rock Premium Outlets
24. Listen to Story Time at the Round Rock Public Library or Barnes & Noble

25. Attend a Vacation Bible School during the summer

---
Halfway thru the list already? How about more?
50 Things to Do in Round Rock, TX with Kids this Summer
27. Build some LEGOs at Creative Brickbuilders

28. Play indoors at Catch Air or Pump it Up

29. Eat a hot & fresh Round Rock Donut

30. Have lunch at a LOCAL Round Rock Restaurant

31. Paint your own pottery at Ceramic Lodge
32. Make your own soda at 3 Star Candy Shop
33. Discover Sam Bass's final resting place

34. Watch fireworks after a Friday Round Rock Express game
35. Make a Hole in One at Monster Mini Golf & Laser Tag
36. Spend the afternoon swimming in a Round Rock Pool

37. Watch the bats emerge from the I35/McNeil Bridge

38. Build something fun at Home Depot's Free Monthly Kids Workshops
39. Spend the Day at the Brushy Creek Park & Splash Pad
40. Ride the Cedar Rock Railroad at SW Williamson County Park
41. Trade a book at A Little Free Library

42. Participate in a Summer Camp in Round Rock
43. Take your dog to the Round Rock Dog Depot
44. Spend an afternoon at Gattiland or Chuck E. Cheese's

45. Discover a new playground in Round Rock (we have 21!)

46. Find the wagon ruts and play in the creek near the Round Rock

47. Officially "open" the Disney Store at Round Rock Premium Outlets

48. Go to breakfast in your PJs in Round Rock

49. See the Fish Get Fed at Bass Pro Shops

50. Take a picture by the Round Rock mural at Dell Diamond
We hope you were able to find some fun ideas to keep you busy with our big list of 50 Things to do in Round Rock, TX this summer with kids! If you have any other ideas, please leave them in the comments below!
More Fun Articles about Round Rock: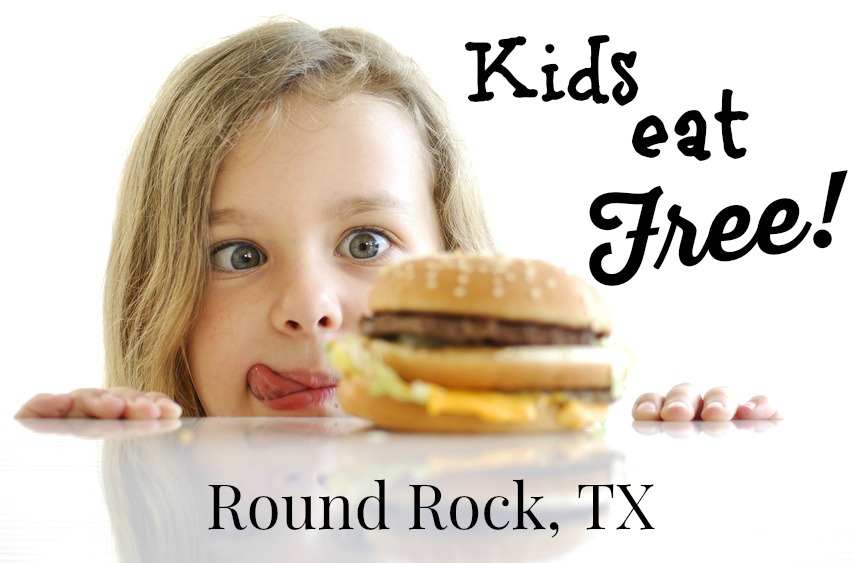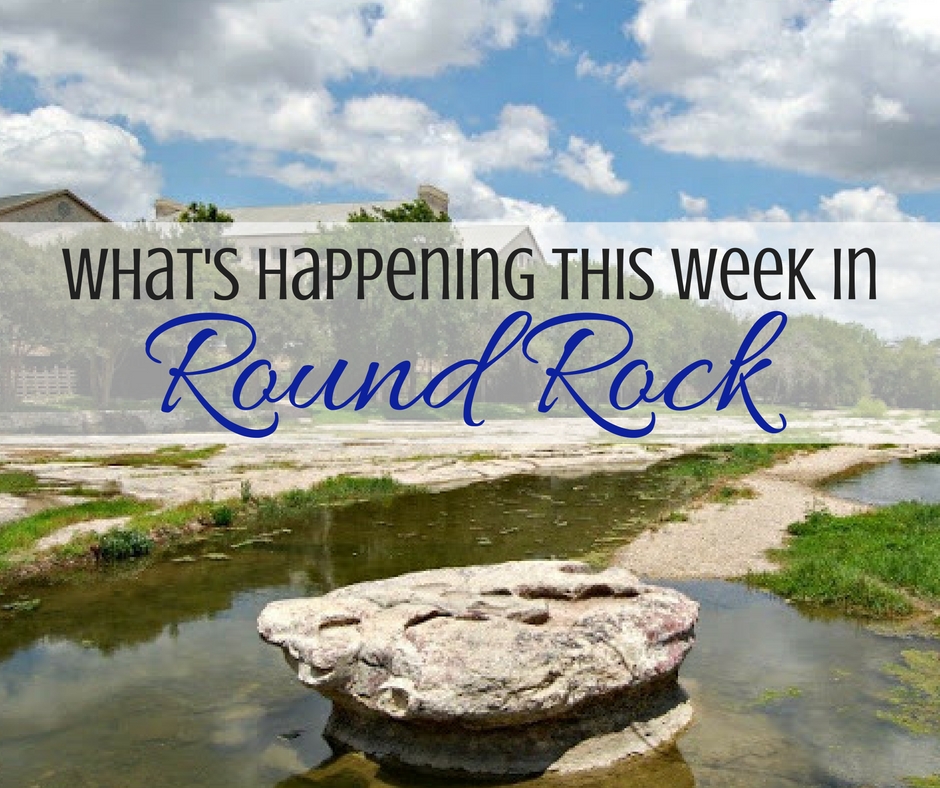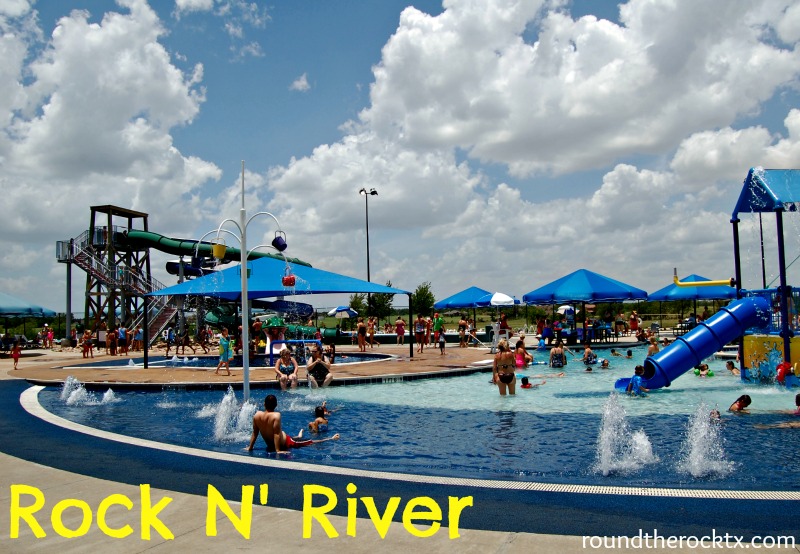 Summer in Round Rock
Vacation Bible Schools in Round Rock
Round Rock Public Library Summer Reading Program
Round Rock Public Library Summer Children's Events
Summer Reading Programs in Round Rock
Flix Jr. Summer Movies
Cinemark Summer Movie Club
Camp Creativity at Michaels
Water Parks, Pools, & Splash Pads in Round Rock
10 Things to Know Before You Go to Rock 'N River Water Park
Ultimate Guide to Round Rock Express
50 Fun Things to Do in Round Rock