5 Tips for the Round Rock 4th of July Parade
The City of Round Rock is hosting its annual, Round Rock 4th of July Parade, and Frontier Days events this year on Saturday, July 3, with a day filled with patriotic festivities.
Round Rock Fourth of July Parade:
Here is the plan for 2021:
RED!  WHITE!  BLUE! AND YOU! 
The Parade and Frontier Days ARE BACK for 2021!

Rock Rock Texas knows how to celebrate Independence Day!  We will celebrate Saturday, July 3, 2021 with a full day of patriotic festivities including parade, festival, carnival, music and fireworks. 
Annual Sertoma Independence Day Parade
The 2021 Annual Sertoma Independence Day Parade is bigger and better than ever and will once again feature giant helium inflatables, community groups and patriotic spirit.  This parade will take place on the 1.5 mile route along Mays Street between Mays Crossing and Highway 79.  The parade will start at 8:30am to beat the heat so arrive early to find the best seat to watch and celebrate!   
Frontier Days at Old Settlers Park
Let the celebration continue!  Hip Hip Horray!  U.S. of YAY!  Join in at Old Settlers Park with patriotic fun and festivities including carnival rides, entertainment, music, Swifty Swine Racing Pigs, vendors and more!  Keep Calm and Sparkle On with a fantastic firework show at dark!  Frontier Days opens at 12 noon.  Schedule of events!  
Round Rock Fourth of July Parade Tips
In years past, we have added our tips to watching the Round Rock Fourth of July Parade, so we thought we could include them again this year.
The Round Rock Sertoma July 4thparade has become a signature event in Round Rock. With 20,000 spectators made up of residents and visitors from Austin, Georgetown and beyond; the event boasts of hometown goodness.
Awards will be presented in the following categories: Mayor's Award, Community Spirit Award, Best High School Award, Best Float Awards (1st – 3rd), Stars & Stripes Award, Hot Rod Award, Yankee Doodle Dandy Award, Patriotic Performance Award, Firecracker Award & Sparkler Award.
This is a wonderful hometown parade filled with floats, bands, and cool vehicles.  We have been the last few years and loved it.  If you are thinking of heading down, you should!  It's a wonderful, patriotic way to celebrate Independence Day.
5 Tips for the Round Rock 4th of July Parade: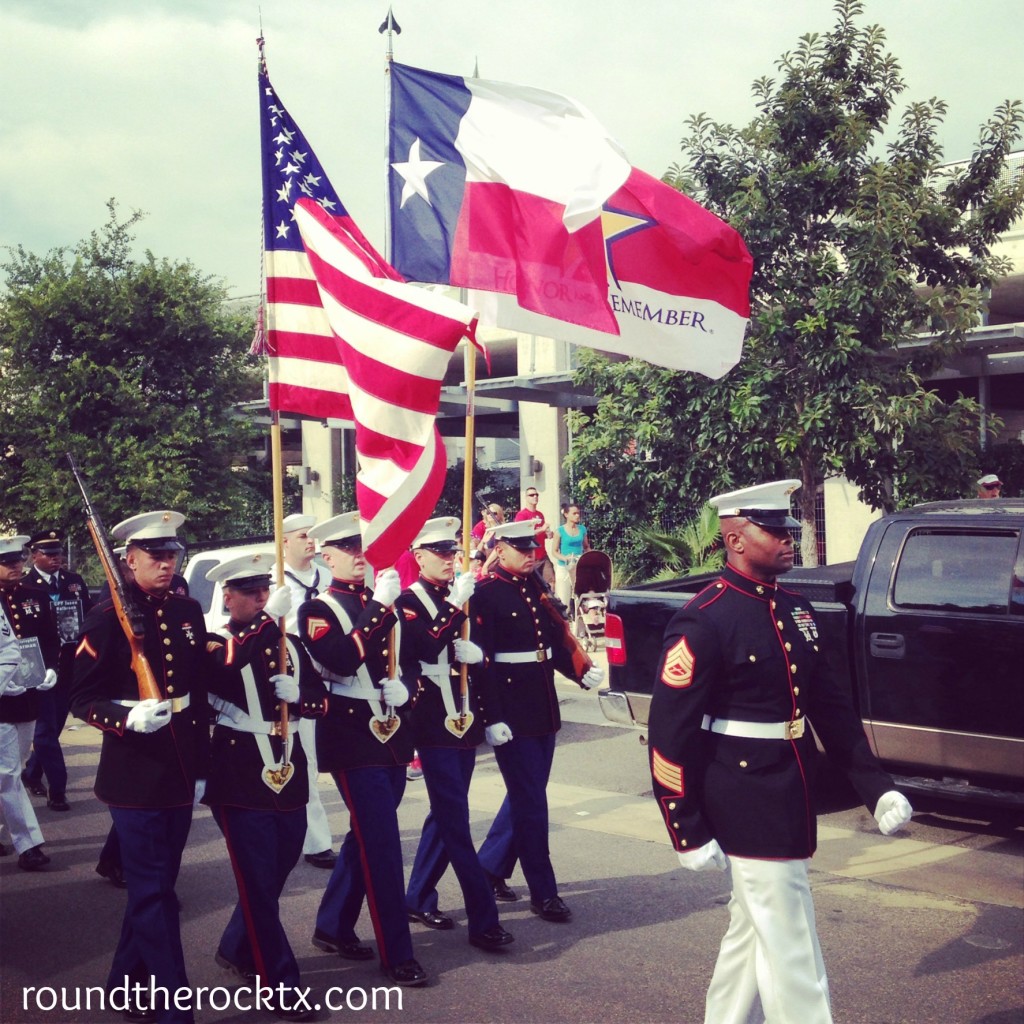 1. Know the parade route: Take a look at the map of the parade route. Pick a place to park and sit beforehand.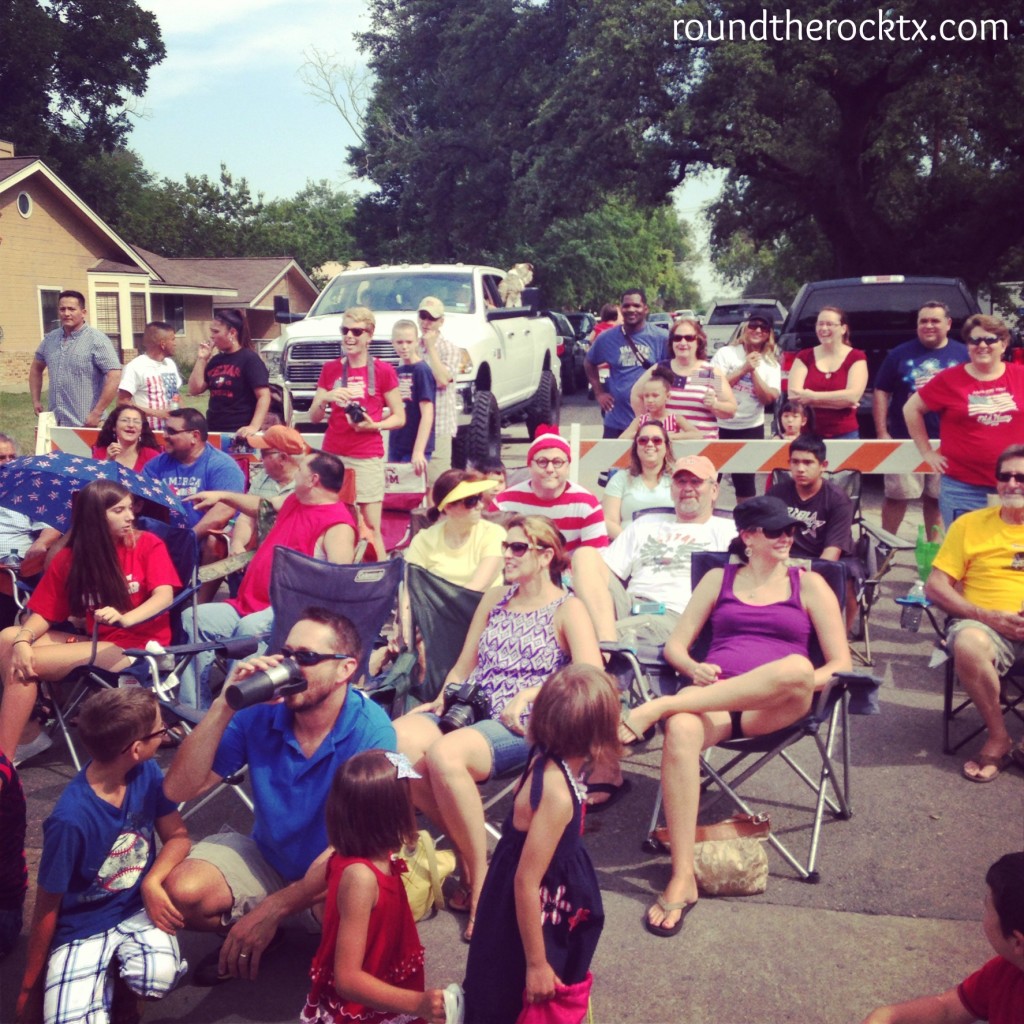 2. Come early to get a seat: Make sure you arrive EARLY if you want a good seat. And bring your own chairs to sit in.
3. Be respectful of neighbor's & businesses' lawns: Please be considerate of those who own homes and businesses along the route. Don't leave trash behind.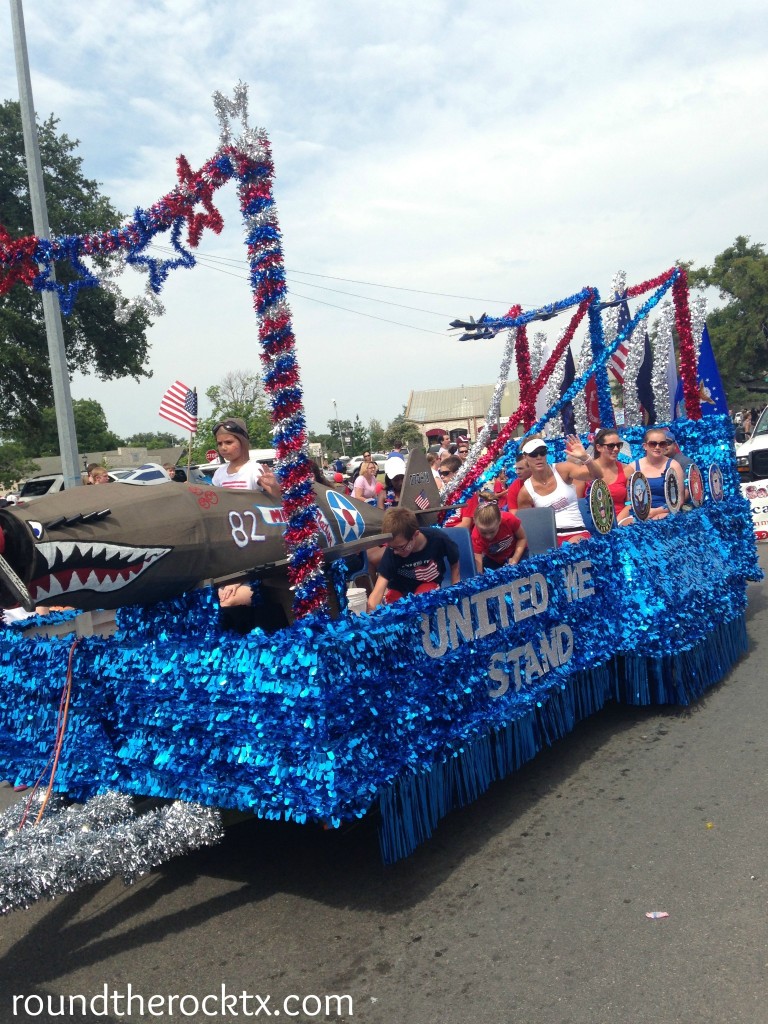 4. **CANCELLED FOR 2021** Bring a bag for goodies: Many floats and groups pass out candy & goodies to the crowd.  Make sure to bring a bag to collect those items in.
5. Stand often, wave a lot, and have a good time: Stand for the nation's flag, military groups and the national anthem. Wave at all the kids in the parade, and enjoy yourself, no matter what the heat or crowds look like.
Bonus Tip:  Bring LOTS of water. Even in the shade, it can be hot.