5 Tips for the Round Rock 4th of July Parade
JUNE 30 UPDATE: This event has been CANCELLED for 2020.
The Round Rock annual Fourth of July Parade is going to look a little different this year.
The Round Rock Parks & Recreation Department announced this week the changes to the parade will include bringing the parade to the community and going thru local neighborhoods instead of down Mays Street like in years past.
Round Rock Fourth of July Parade: Here is the plan for 2020:
Round Rock Parks and Recreation Department and the City of Round Rock will celebrate July 4th this year by bringing the parade to you! We will celebrate as one commUNITY honoring our Nation's independence and our local community heroes.
We will have three Community Spirit Neighborhood Parades passing through various Round Rock neighborhoods on July 4th starting at 8:30am. We invite you to come out into your front yards, find a space alongside the routes and celebrate the RED, WHITE, and BLUE! Show your spirit and decorate your yards, sidewalks and gear up in your 4th of July apparel!
Each parade route will have a Patriotic Power Stop, an area that you can view the parade from if its not passing by your neighborhood. Limited space available and social distancing encouraged at each of these areas.
Each Patriotic Power Stop will include FREE giveaways and refreshments (while supplies last), greetings by YOUR City Council and more! Patriotic Power Stop locations and parade route maps can be downloaded below.
July 4th Community Spirit Neighborhood Parade Maps & Power Stop Locations:
RED ROUTE West Neighborhood Parade Map (PDF)
BLUE ROUTE Central Neighborhood Parade Map (PDF)
WHITE ROUTE East Neighborhood Parade Map (PDF)
Patriotic Power Stop locations:
Micki Krebsbach Pool located at 301 Deepwood Drive
Meadow Lake Park located at 2901 Settlement Drive
Clay Madsen Recreation Center located at 1600 Gattis School Road
Round Rock Fourth of July Parade Tips
In years past, we have added our tips to watching the Round Rock Fourth of July Parade, so we thought we could include them again this year.
The Round Rock Sertoma July 4thparade has become a signature event in Round Rock. With 20,000 spectators made up of residents and visitors from Austin, Georgetown and beyond; the event boasts of hometown goodness.
Awards will be presented in the following categories: Mayor's Award, Community Spirit Award, Best High School Award, Best Float Awards (1st – 3rd), Stars & Stripes Award, Hot Rod Award, Yankee Doodle Dandy Award, Patriotic Performance Award, Firecracker Award & Sparkler Award.
This is a wonderful hometown parade filled with floats, bands, and cool vehicles. We have been the last few years and loved it. If you are thinking of heading down, you should! It's a wonderful, patriotic way to celebrate Independence Day.
5 Tips for the Round Rock 4th of July Parade: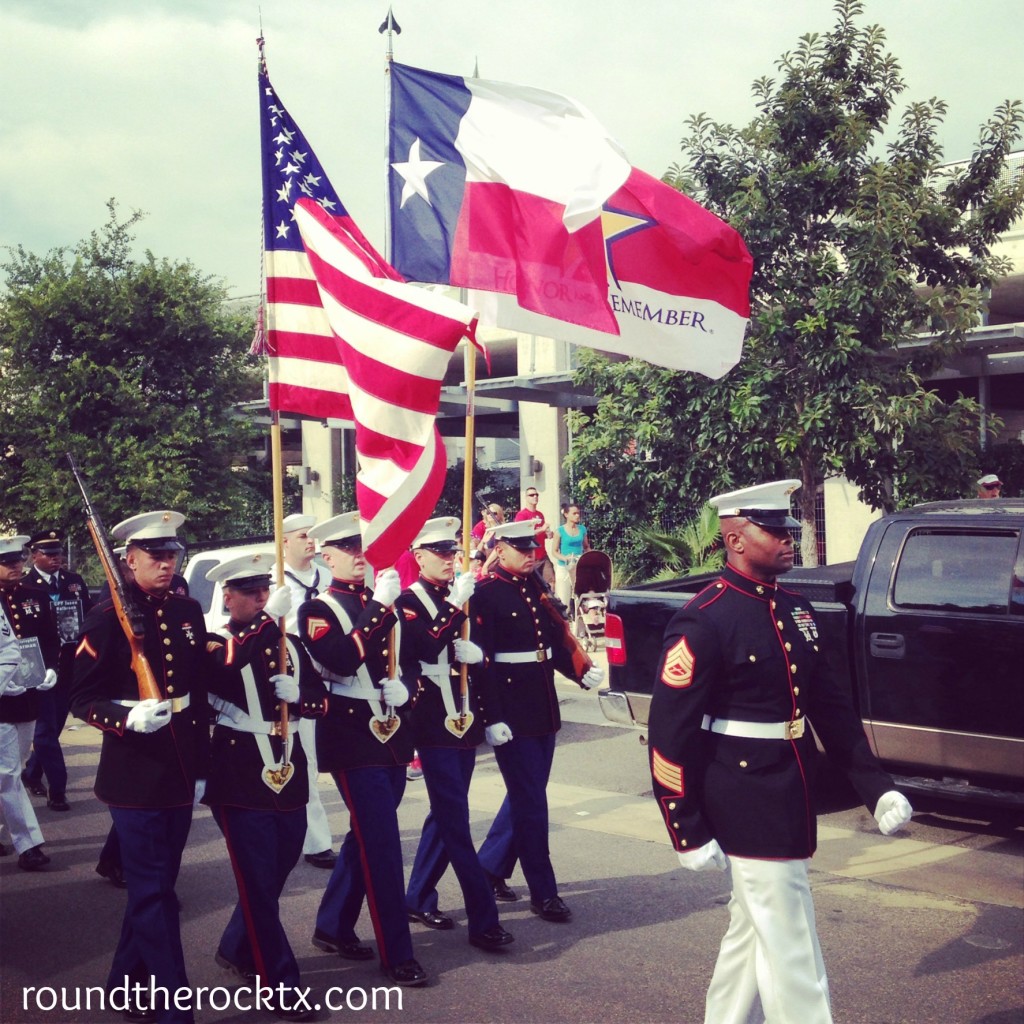 1. Know the parade route: Take a look at the map of the parade route. Pick a place to park and sit beforehand.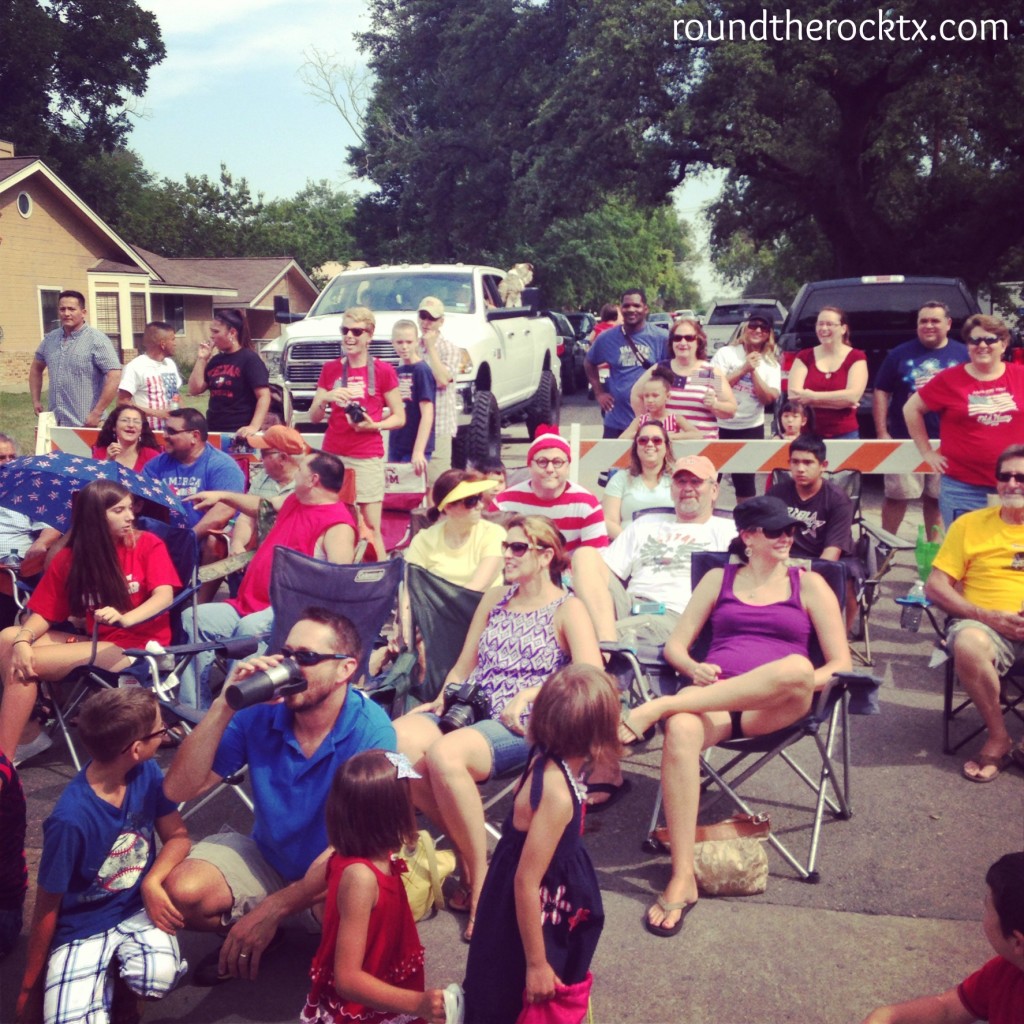 2. Come early to get a seat: Make sure you arrive EARLY if you want a good seat. And bring your own chairs to sit in.
3. Be respectful of neighbor's & businesses lawns: This year, the parade route is going a different route through neighborhoods. Please be considerate of those who own homes and businesses along the route. Don't leave trash behind.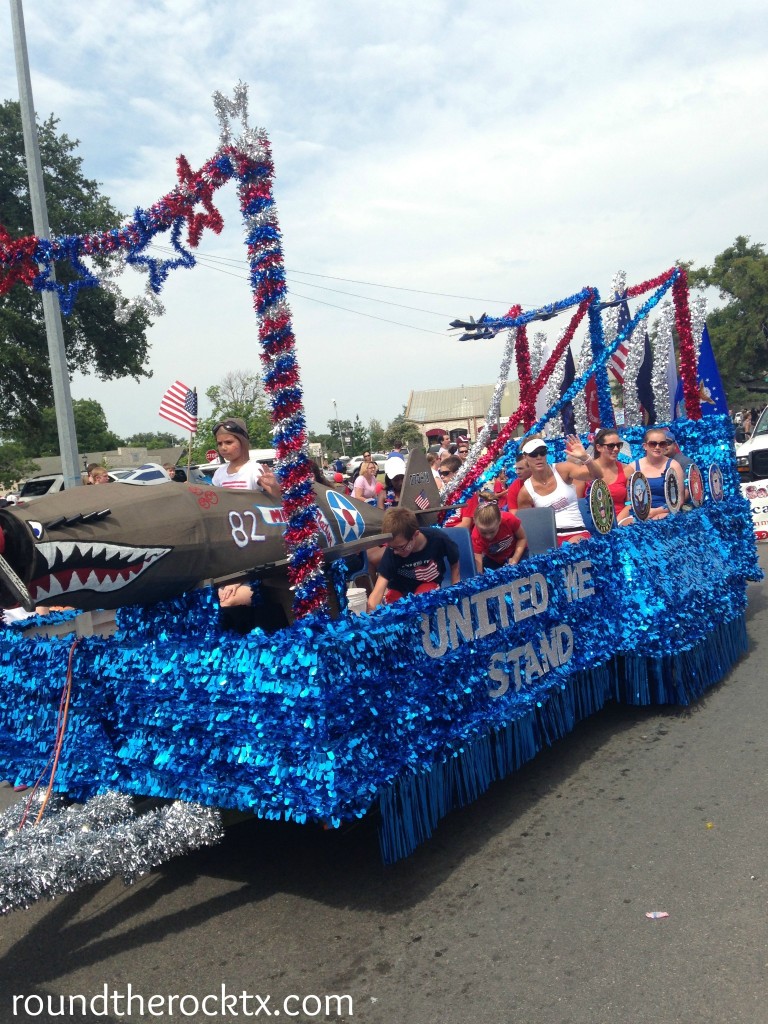 4. Bring a bag for goodies: Many floats and groups pass out candy & goodies to the crowd. Make sure to bring a bag to collect those items in. (We doubt things will be thrown to the crowd this year)
5. Stand often, wave a lot, and have a good time: Stand for the nation's flag, military groups and the national anthem. Wave at all the kids in the parade, and enjoy yourself, no matter what the heat or crowds look like.
Bonus Tip: Bring LOTS of water. Even in the shade, it can be hot.