Cinemark Summer Movie Clubhouse 2019
This article is currently being updated! Stay tuned for updated info!
Round Rock Cinemark 8 presents the Cinemark Summer Movie Club this summer!! They are showing 10 movies throughout the summer and tickets are only $1 per show. Or even better, you can purchase a 10 movie pass for only $5!

All movies are at 10:00 am. Here is the schedule:
June 3-6: Despicable Me 3 (PG)
June 10-13: Peter Rabbit (PG)
June 17-20: Dr. Suess' The Grinch (PG)
June 24-27: How to Train Your Dragon (PG)
July 1-4: Smallfoot (PG)
July 8-11: Kung Fu Panda (PG)
July 15-18: The Lego Movie (PG)
July 22-25: Spongebob Squarepants Out of Water (PG)
July 29 – August 1: Sherlock Gnomes (PG)
August 5-8: Hotel Transylvania 3 (PG)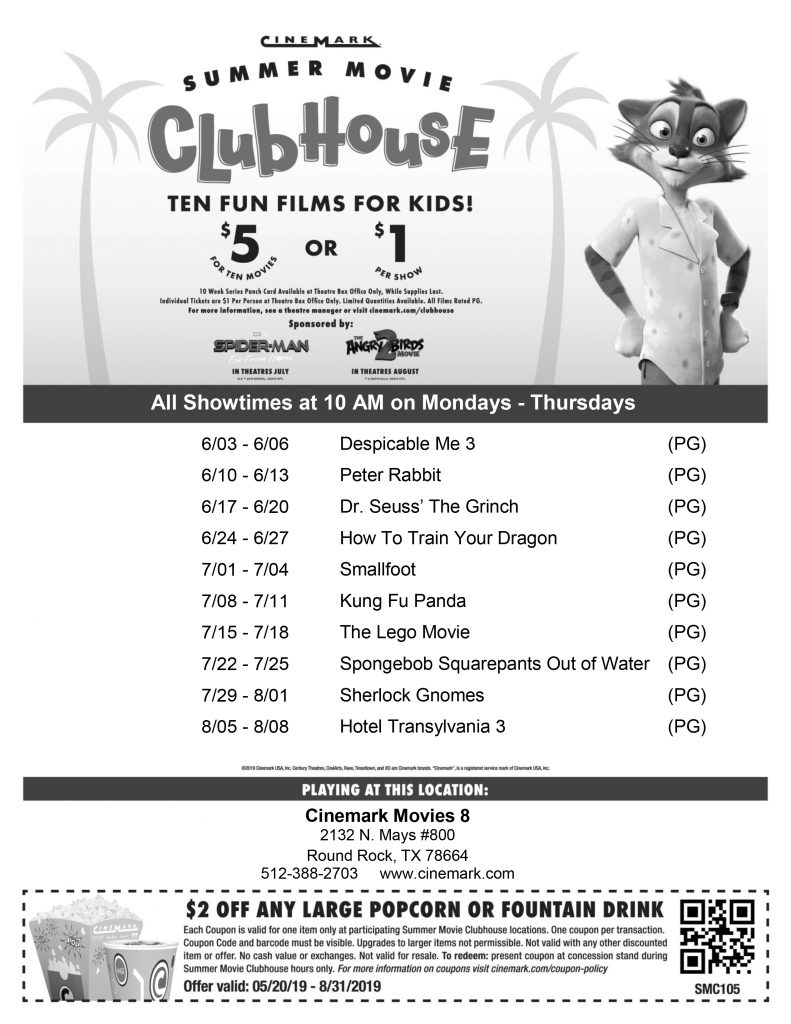 More Fun Things Happening in Round Rock this Summer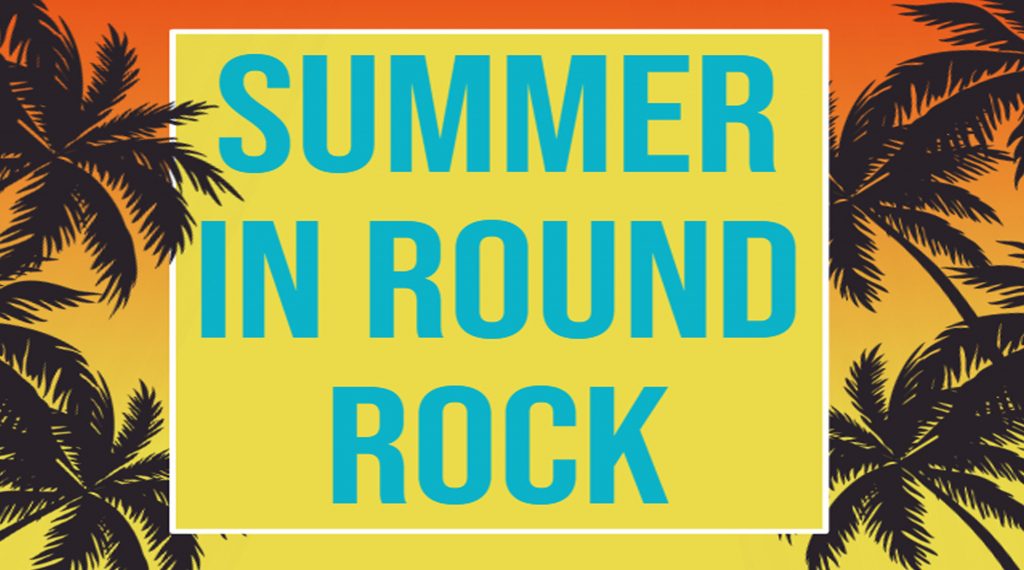 Ultimate Guide to Summer in Round Rock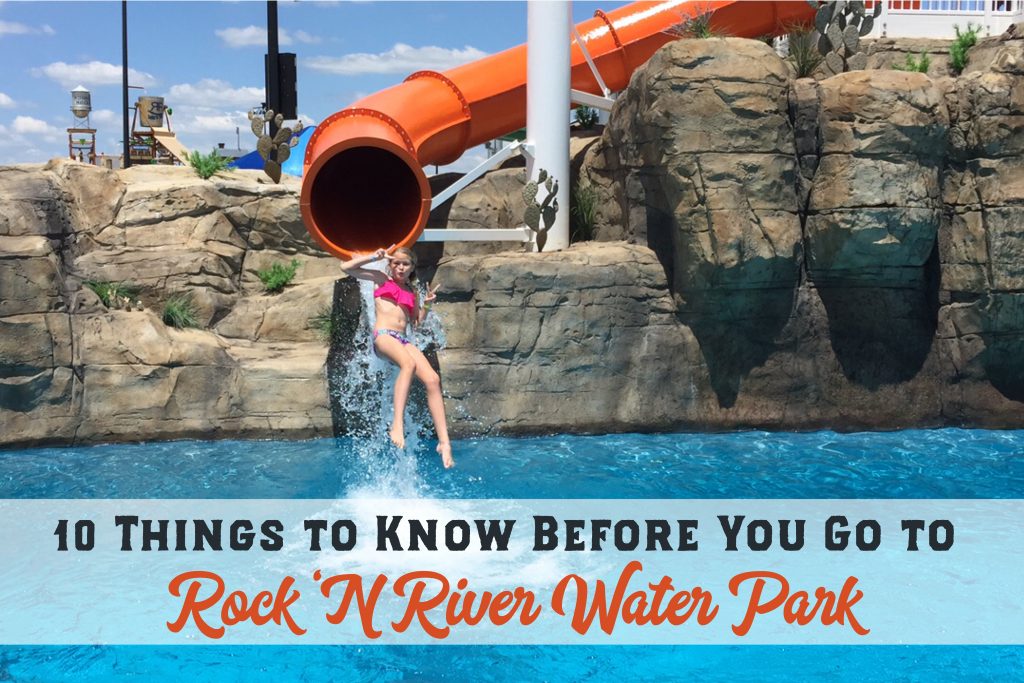 10 Things to Know Before you Go to Rock N' River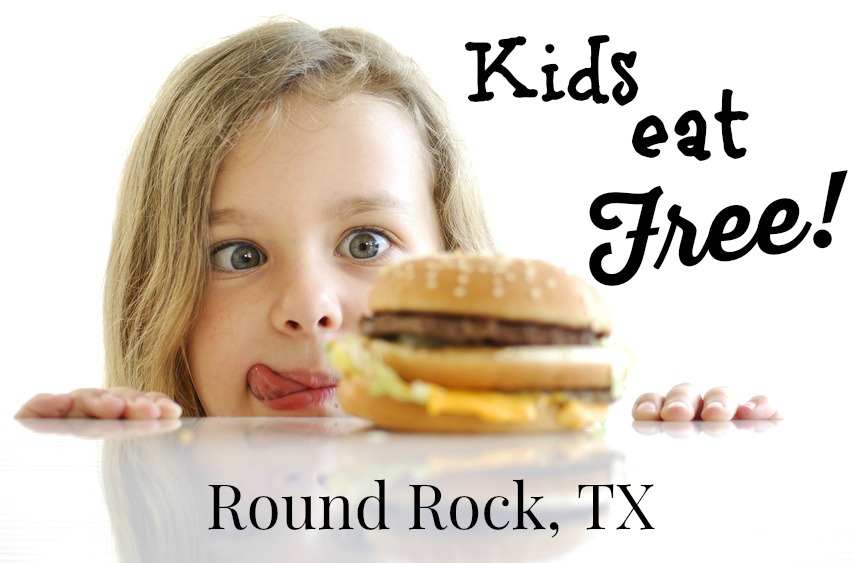 Summer in Round Rock
Vacation Bible Schools in Round Rock
Round Rock Public Library Summer Reading Program
Round Rock Public Library Summer Children's Events
Summer Reading Programs in Round Rock
Flix Jr. Summer Movies
Cinemark Summer Movie Club
Camp Creativity at Michaels
Water Parks, Pools, & Splash Pads in Round Rock
10 Things to Know Before You Go to Rock 'N River Water Park
Ultimate Guide to Round Rock Express
50 Fun Things to Do in Round Rock