Vacation Bible Schools in Round Rock | Summer 2017
There are a ton of great Vacation Bible Schools in Round Rock for the summer! Here is a great big list for you!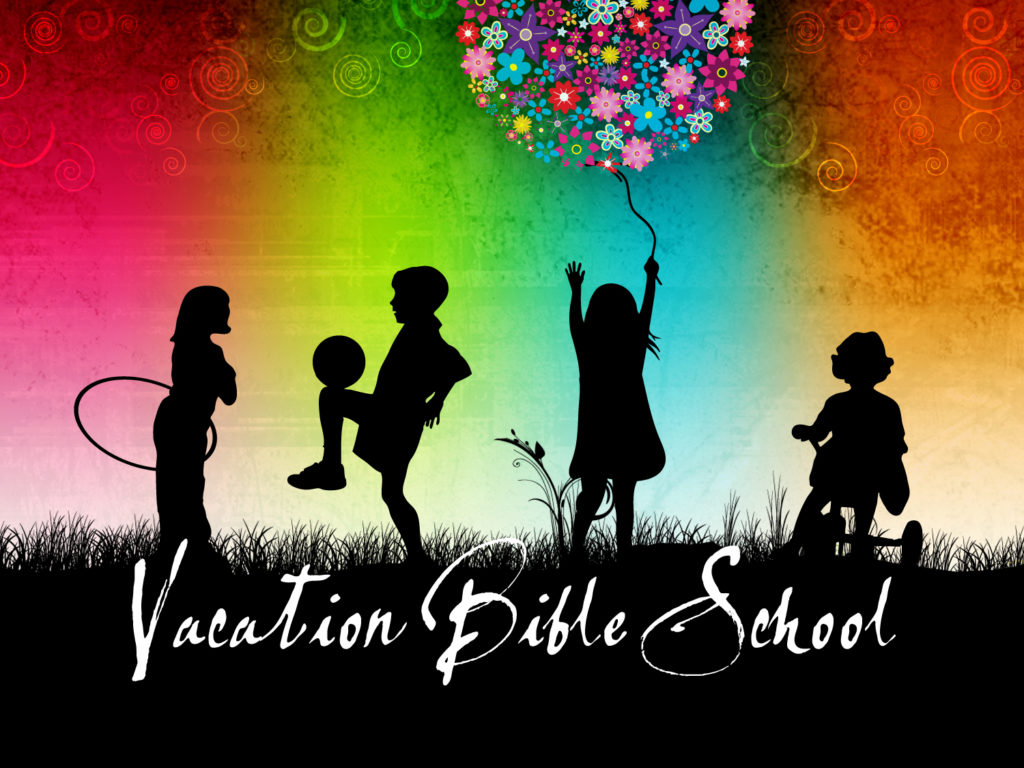 Our Vacation Bible School guide is sponsored by LuLaRoe Laura Johnson:
My goal is to empower women, especially women who suffer from anxiety and depression, to feel beautiful and confident in themselves through fashion. I would love for you to join my little community of amazing women!
https://www.facebook.com/groups/LuLaRoeLauraJohnson/
2017 Vacation Bible Schools in Round Rock, TX
Vacation Bible Schools in Round Rock:
ACF | Round Rock
June 28 – July 1, 2017
The Rabb House
Round Rock
Join us for RAD Week 2017 with ACF | roundrock! We love the special needs community and want to give them and their families a week of fun and respite.
RAD Week is for children with special needs Pre-K-12th grade, and will be open to only 20 differently abled students and their siblings. Drop off all your kiddos at RAD Week, and then we send you out with a Date Night to enjoy that evening. Siblings that are Middle School age and older will be assigned a volunteer position. Please only register your child with special needs and add his or her siblings to that registration. Separate registrations are not necessary.
If your child has a care provider that he or she is accustomed to and that caretaker is interested in working at RAD Week, please give us their contact information on the registration so that we may contact them. After registration, you will also receive a more detailed questionnaire so that we may meet the needs of your family. ACF | roundrock is looking forward to spending RAD Week with you and your RAD kids!
---

Vacation Bible Schools in Round Rock:

  Central Baptist Round Rock
Central National Park
June 12-16, 2017
6:00 pm – 8:00 pm
301 N Lake Creek Dr.
K-5th GRADE VBS
Monday, June 13-Friday, June 17  from 6:00-8:30pm
For kids who have completed K-5th Grade
Cost: FREE!
Click here to register your child.
---
Vacation Bible Schools in Round Rock:

Cityview Bible Church
GO Round Rock 
June 27 – June 30
5:30 pm – 8:00 pm
4 Locations throughout Round Rock
For the first time ever, Rock the Rock is going XTREME with a brand new, all-week series of 4 Family Fun Nights at locations close to your neighborhood. Free dinner each night, kids vs adults games & activities, Xtreme sports, family entertainment, and much more! Programming is available for all ages – infants to high school! For more information, click here.
---
Vacation Bible Schools in Round Rock:

Faith Baptist Church
Come. Sit. Hear.
June 5-8, 2017
6:00 -8:00 PM
VBS is free for ages 3 – 11
Register here
---
Vacation Bible Schools in Round Rock:

Fellowship Church Round Rock
Level UP: Game On With God
Round Rock Campus: Preschool-9:30-11:30am; Elementary 6-8:30pm
Hutto Campus: Preschool & Elementary 5:30-8pm
Preschool: 3 years and potty trained through entering Kinder
Elementary: Entering 1st grade through entering 6th grade
---

Vacation Bible Schools in Round Rock:

First Baptist Church Round Rock
Galactic Starveyors
July 16-20, 2017
6:00-8:30 pm
306 Round Rock Ave
For children who are 5 years old by September 1, 2016 and entering Kindergarten through those who have just completed 6th Grade.
---

Vacation Bible Schools in Round Rock:

First United Methodist Church
Maker Fun Factory
June 12-16, 2017 OR June 19-23, 2017
9:00 am – 12:00 pm
1004 N Mays
Click here for more information
Children's Ministries has contracted with
Camp Triumph
to bring a Christian sports camp to our campus following VBS until 4 pm. It is our hope that the camp will allow children of working parents, who may have been unable to attend previously, to come to VBS since there will be activities
9 am
–
4 pm
.  Registration for Camp Triumph is OPEN!
---

Vacation Bible Schools in Round Rock:
Grace Lutheran Church
Kingdom of the Son
June 12-15, 2017
5:30pm – 8:30pm
708 Bluff Dr.
Contact the church office at (512) 255-6001 or send email to [email protected]
Click here for more information
---
Vacation Bible Schools in Round Rock:
Grace Presbyterian Church
Maker Fun Factory
June 26 – 30, 2017
9am—12pm
Cost: $10 per child
1705 Gattis School Road
We are excited to offer 3 extended day options for you this year!
Round Rock Orff Ensemble (free to those entering grades 1-6) 1pm– 4pm 
The Orff Ensemble, is a performance group that integrates singing, speech, movement, and instruments. To see examples of what they do and learn about the director, visit rroe.org.
Triumph Sports Camp (ages 5-12yrs) 12pm-4pm
Triumph Sports Camp is a Christ-Centered sports camp that uses sports as a means to help spread the Gospel. This program includes sports like Basketball, Soccer, Flag Football, and may include other fun games like Capture the Flag, Ultimate Frisbee, Kickball, and Dodgeball. Participants get lots of exercise while enjoying every minute of it.
Bits, Bytes, & Bots: Make a Movie! (ages 7—14yrs) 1pm-4:30pm
Use code: GRACE2017 for 10% off!
Lights… Camera… Action! Children's dreams of having their favorite LEGO® characters come to life can be a reality in our Movie-Making camp. Utilizing stop-motion animation and digital post-production editing, your children will produce LEGO® movies. Students will learn about developing creative storytelling techniques, incorporating visual and audio special effects, and even voice acting to create a true overall movie experience.
NOTE: All children who stay for an extended day will need to bring a lunch and additional snacks. They will be supervised during their lunch and departure to their afternoon class.
For more information click here
---
Vacation Bible Schools in Round Rock:

King of Kings Lutheran Church
Maker Fun Factory
June 12 -16, 2017
9:00 am – 12:00 pm
1700 Smyers Lane
Registration Opens – April 1st for children Age 3 – completing 5th Grade Cost: Free (donations accepted)
Click here for more information
---
Vacation Bible Schools in Round Rock:

 New Hope Community Church
Mega Sports Camp
June 12-16, 2017
6:30pm – 8:30pm
2330 Dry Creek Dr
Cost: $10 per child
Come join us for a week of sports, exercise, music, teamwork, and fun! Children 3-years-old through completed 5th graders are invited to register for MEGA Sports Camp.. Elementary school children will be assigned to one sport and have the chance to learn some basic skills and strategies and sharpen their abilities in a low-pressure, fun and encouraging environment! Preschoolers will have a great time trying out several sports throughout the week and learning about playing well with teammates and having good attitudes. The $10 fee is due on your child's first night. Children will receive a team T-shirt and other great goodies when they arrive. Invite a friend and register today!  www.newhope-roundrock.org
---

Vacation Bible Schools in Round Rock:

Palm Valley Lutheran Church
July 17 – 21, 2017
9:00 am – 11:30 am
2500 E. Palm Valley Blvd.
Surf Shack: Catch the Wave of God's Amazing Love!
At Surf Shack, your child discovers an interactive, energizing, Bible-based program that gives an opportunity to ride the waves with God. Children become Surfers and explore how to serve God and experience God's amazing presence in their lives.
Registration for children (who are 4 as of Sep. 1) opens Sunday, June 5, at our 9 a.m. Rejoice Contemporary Worship.
Need information about VBS or registration? Email Cheree Peterson at [email protected].
---

Vacation Bible Schools in Round Rock:
Redemption Hill
Camp Kilimanjaro
June 28 – July 1, 2017
9:30 – 12:30 
4010 Eagles Nest St
Round Rock, TX 78665
Join us as we enjoy crafts and games and lessons from the book of Proverbs.
---

Vacation Bible Schools in Round Rock:

Round Rock Church of Christ
Champs Camp 
June 5 – June 9
9:30 am – 2:30 pm
1200 N. Georgetown St.
It's a Monday through Thursday day camp experience for children entering 1st through 5th grade in the Fall of 2016. Campers connect with God and one another through Bible teaching, sports activities, music, craft projects, and daily dance parties.  Once you experience Champs Camp, you'll never want to be a 6th grader!
It's free for all participants. Space is limited and spots fill quickly, so register early!
---



Vacation Bible Schools in Round Rock:

Round Rock Presbyterian Church
Shine Like Stars in the Sky
June 9 – June 11
6:00 pm – 9:00 pm
4010 Sam Bass Rd
June 9th, 10th and 11th will be one wonderful weekend at Round Rock Presbyterian with our weekend VBS.  The fun starts with a Friday night parent's-night-out/kid's-night-in event. From 6pm to 9pm, while their parents have some time to themselves, the children will be enjoying pizza, games, a Praise Team concert and a movie.
On Saturday morning from 9am to noon, the children will enjoy a traditional VBS experience, with sessions in Bible story, games, snack, crafts and mission projects.  At noon on Saturday, the entire congregation along with our VBS families and the community are invited to Summer Splash. We'll fire up the grills for burgers and hotdogs. Please bring a side dish or dessert to share. After lunch, we'll have a giant water slide, outdoor games and much more. The fun lasts until 2pm.
On Sunday morning the fun continues with a fellowship time at 10:30am, worship at 11:00am and family games immediately following the service.
---

Vacation Bible Schools in Round Rock:

St. Richards Episcopal Church
June 12-16, 2017
9:00 am – 12:00 pm
1420 East Palm Valley Blvd