10 Easy Fourth of July Desserts
Have a party to go to for the Fourth of July holiday? Here are 10 Easy Fourth of July Desserts that you can take!
Independence Day is going to look a little different this year, with community parades and most fireworks shows happening again. And hopefully some parties too! We found some really fun and easy patriotic desserts that you can make at home and take for the holiday!
Check out these creative and colorful desserts! Which one will you try?
10 Easy Fourth of July Desserts
Coconut Berry Icebox Cake
This may look intimidating to make, but actually, it's not. I have made an icebox cake using chocolate wafer cookies before and it was SUPER EASY to do!
Patriotic Sparklers
This is an easy dessert to make and delicious way to combine pretzels and chocolate. Might be a fun snack to enjoy while watching the community parades that are coming around our neighborhoods.
Red, White, & Blue Popsicles
Any popsicle mold would work to make theses Red, White, & Blue Popsicles – you could even make an adult boozy version if you wanted by adding a tiny splash of flavored vodka.
Fireworks Cupcakes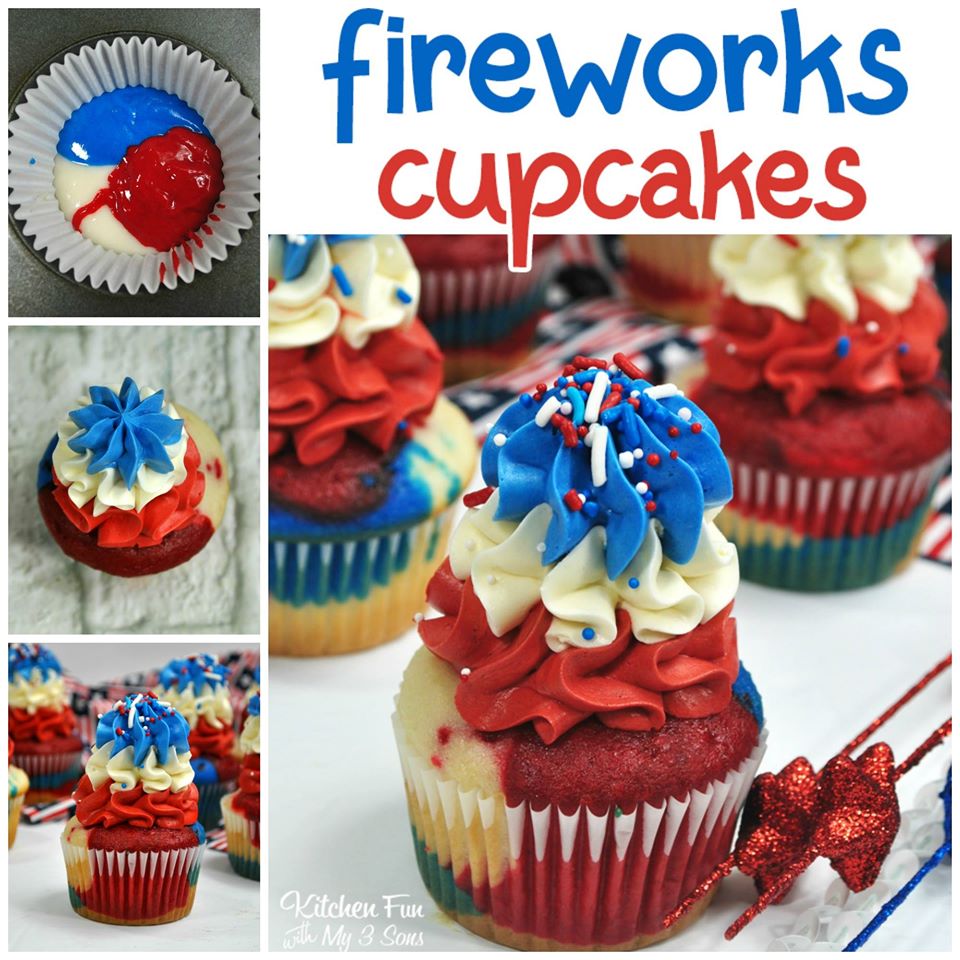 For years, I made all kinds of cupcakes – I like the individual portion-size of cake for each person. Again, this is a simple recipe involving coloring the batter with food dye.
Patriotic Jello & Cream Push Pops
Beyond how pretty this dessert is, don't these patriotic pops sound delicious?
Brownie & Berry Parfaits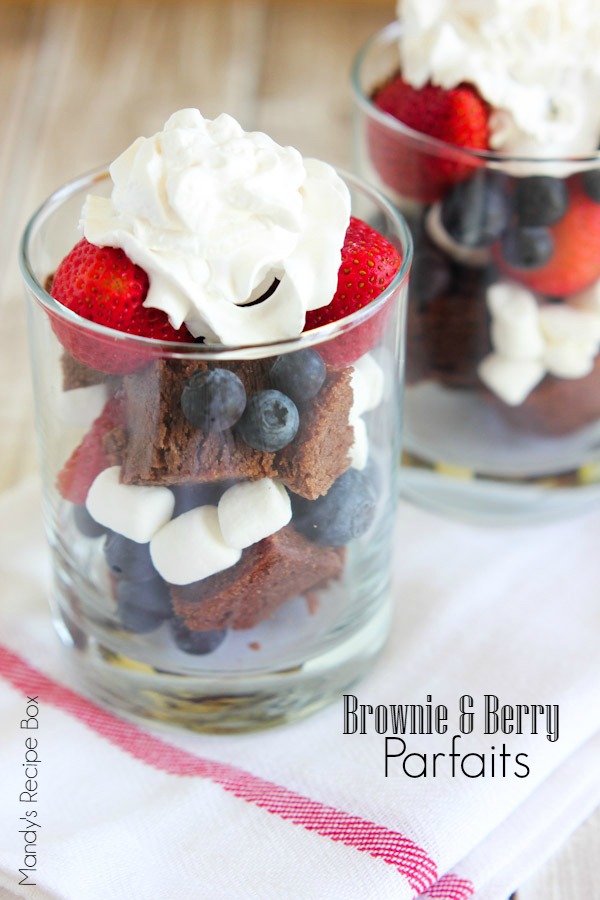 This is a simple, summer recipe that can easily be thrown together as individual parfaits or a large trifle. Substitute the brownies with pound cake if you'd like.
Patriotic Party Mix
Another great combination of pretzels and chocolate!
Red, White, & Blue Chocolate Strawberries
Get the kids involved in making these simple Chocolate-covered strawberries!
Patriotic Ice Cream Sandwiches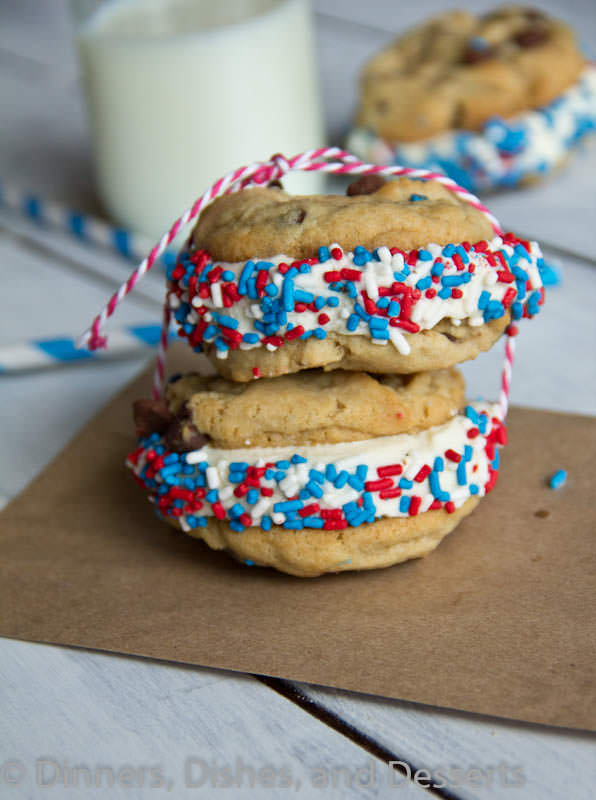 You can go very simple with these by using store-bought cookies – create an assembly line with a variety of ice cream and let everyone make their own!
Red, White, & Blue Fudge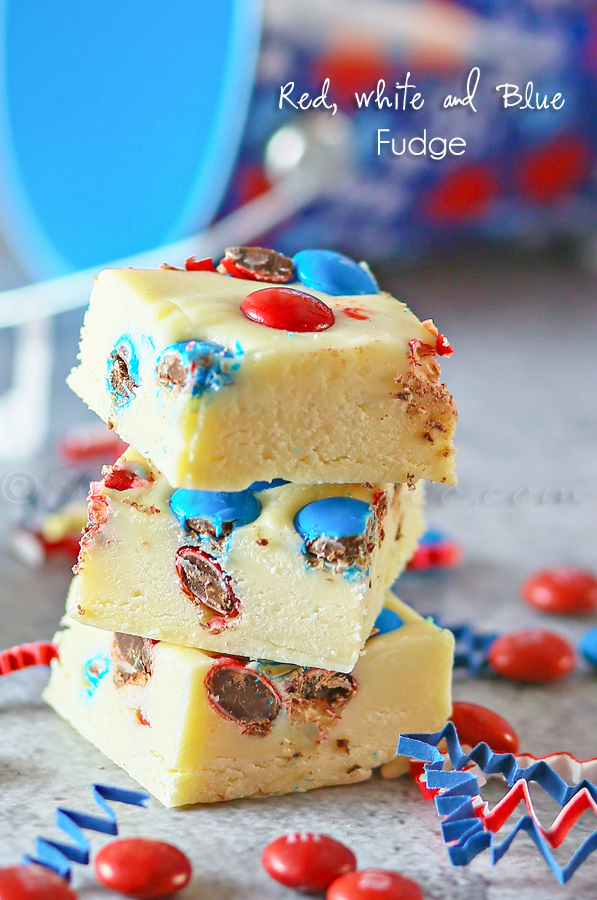 Thank fudge is just for the Holidays? There is nothing as American as homemade fudge – and this one is easy!
Check out these other Articles You May Enjoy