13 Halloween Events in Round Rock on Halloween
It's finally Halloween and local businesses and organizations have a LOT of fun Halloween-themed events planned for this the BIG DAY. What is listed below are Halloween events for all ages – big and small. So grab your kid's Halloween costumes and get some good use out of it buy attending some of these fun (and many FREE) Halloween events in Round Rock on Halloween!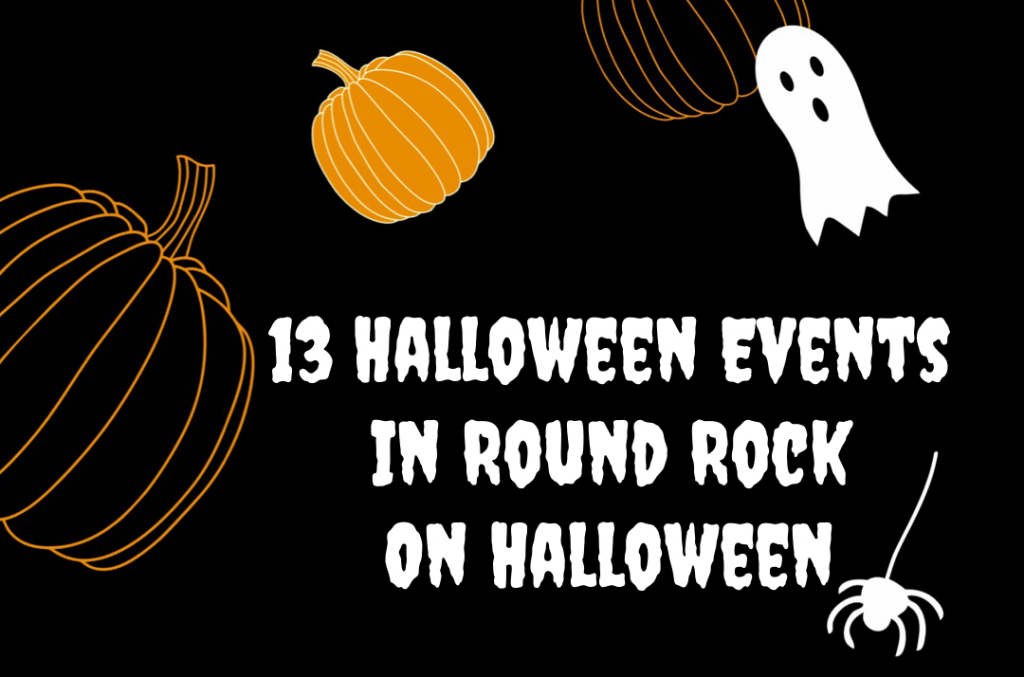 13 Halloween Events in Round Rock on Halloween
Free Pancakes
IHOP
October marks the return of an IHOP® favorite that makes everyone smile, but now with even more fun: Scary Face Pancakes are back! Bring the kids to create their own legend—scary or silly—with strawberries, whipped topping, Mini Oreo® cookies and candy corn. More details here.
---
Free Kids Meal
Hat Creek Burger
A free kids meal for any kiddos dressed in costume! More details here.
---
Free Kids Meal
University Chick-fil-A
All kids wearing a costume will receive a FREE kids meal between the hours of 5-8PM. More details here.
---
Fall Fun Festival
Old Settlers Park
Round Rock Parks and Recreation's annual Fall Fun Festival will take place on Wednesday, October 31 at Old Settlers Park. The festival is free for the entire family and geared towards preschoolers.  More details here.
---
Tunnel of Terror
Soapbox Carwash
Head to Soapbox Carwash during these dates for a little more than a carwash.  A car wash purchase gets you in the tunnel, no limit on people in car (but it must be safe).  For cars with small children, there is a no-scare option with just lights.  More details.
---
Carnival
Dell Diamond
There is a carnival in town the next 2 weeks at Dell Diamond! More details here.
---
Terror on Two Jacks Haunted House
Come visit a house that is haunted as it was built on top of the grave of the Hairy Man of Brushy Creek from October 11 – November 2, 2019 from 6:00 pm – 10:00 pm on Fridays, Saturday, and Sundays and Thursday, October 31st.  Admission is free but they are requesting a donation of either $1 or 1 can of food per person. More details.
---
Trick or Treating
Round Rock Premium Outlets
Costumed children under 12 are invited to join Round Rock Premium Outlets for a Mall-wide Trick-or-Treating event on Thursday, October 31, 2019.  Families can enjoy collecting treats from participating retailers throughout the center for a safe and fun event*.  Participating stores will be listed at Guest Services in the food court and will be denoted by a special decal on their front doors. Find out more.
---
Hometown Halloween
Downtown Round Rock
Downtown Round Rock knows how to put on an event and Halloween is no exception, the Hometown Halloween celebration is a great way to connect with your community, have fun with your family and best of all a stress, scare-free environment. Downtown retail businesses & restaurants will be open to trick-or-treaters. More details here.
---
Free Halloween Events
Bass Pro Shops
Bass Pro Shops is hosting FREE, family-friendly Halloween events October 19-20, 25-31, 2019 featuring the classic Peanuts® characters, Charlie Brown, Snoopy, Linus, Sally and Lucy. The free event features activities including crafts for kids, a Halloween costume parade, trick-or-treating, FREE 4×6 photo with the Peanuts gang and much more at Bass Pro Shops. Find out more
---
Fall Festival
First Baptist Church Round Rock
Join them for a night of free, family fun at FBCRR's annual Fall Festival! There will be games, food, inflatables, music on October 31st from 6-8 PM and CANDY for everyone to enjoy! More details here.
---
Trick or Treating
Senior Care Homes
Trick or Treating will be offered at several senior care facilities in town. If the weather is too much for your little ones, consider brighting a Senior's day by trick or treating there.
Court at Round Rock – 2000 Sunrise Rd – 5:30PM
The Enclave at Round Rock – 2351 Oakmont Dr – 5:30PM
University Village Memory Care – 4701 Campus Village Dr – 2-4PM
Poet's Walk Round Rock – 4050 Sunrise Rd – 5:30-6:30PM

---
Most Monstrous Halloween
Monster Mini Golf
It's the most wonderful time of the year….Our Monsters are so excited to celebrate their favorite holiday with you! They love it SO much, we are Monster-sizing it and celebrating every day for 2 weeks! Wear a costume and receive $5 per play Virtual Reality (on Halloween Night), $5 per game Laser Tag all week, $5 Mini-Golf all week, on-course Trick or Treating and so much more!!! More details here.
---
Are you New to Round the Rock?
We feature all events happening in Round Rock via our CALENDAR and our FACEBOOK page & FACEBOOK GROUP (make sure to join the group to not miss out on any exciting events.
And check out out 2018 Best of Round Rock list. Each year we poll YOU to find our the Best of Everything in Round Rock – restaurants, shops, physicians, and more. See the results of the 2018 Best of Round Rock here. And stay tuned for the Best of Round Rock 2019 coming very soon!
More Fall Fun in Round Rock:
Don't miss any of the FALL FUN happening in Round Rock over the next few months! We have so many fun things happening.
From Spooky, Scary fun for big kids to family fun for littles, check out this list for all the Halloween Events happening in Round Rock.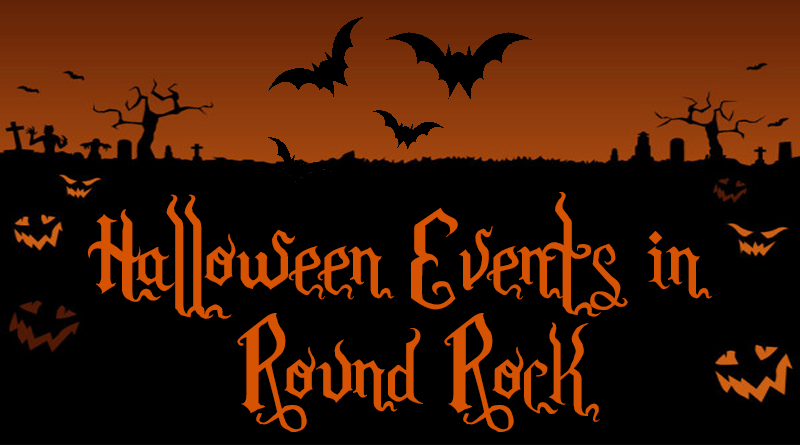 Halloween Events in Round Rock 
And it's not just limited to Halloween fun either! Now that the weather has cooled down a bit, check out all the different things we suggest to do in Round Rock – without having to go south of Highway 45!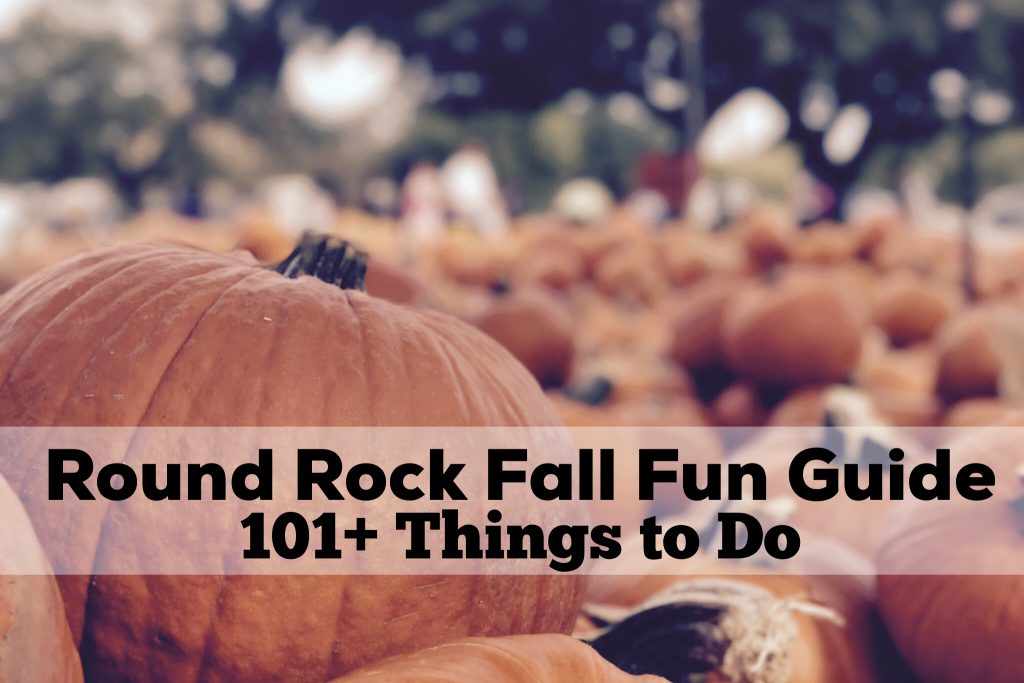 Beyond Halloween, check out all the Fall Festivals, Pumpkin Patches and events happening throughout the months of September and October.