Build Night with littleBits! at TechShop | June 15, 2015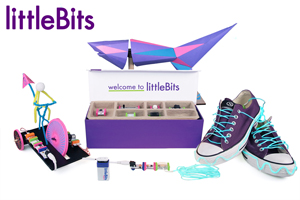 TechShop Round Rock is hosting Build Night with littleBits! on Monday, June 15th, 2015 from 6:00 pm to 8:00 pm.
We are breaking out our littleBits and inviting people to come play, invent, & make.
What we will provide:
– Lots and lots of littleBits
– Craft materials (glue, tape, scissors, paper, colored craft foam, etc.)
– Miscellaneous bin wall materials, odds and ends … FUN STUFF to assist your build!
What you provide:
– Ideas
– Creativity
This event is FREE and open to members and non-members and their families!
For More Summer Fun In Round Rock:
Summer in Round Rock
Round the Rock Instagram Summer Challenge
Vacation Bible Schools in Round Rock
RRPL Summer Reading Program
RRPL Summer Children's Events
Kaleidoscope Toys Summer Events
Summer Reading Programs in Round Rock
Cinemark Summer Movie Club
Water Parks, Pools, & Splash Pads in Round Rock
Austin Summer Fun Checklist
Round Rock Express Summer Concert Series
Round Rock Express Specialty Jersey Night
9 Things NOT to Miss at a Round Rock Express Game