Diamond Fest Fun at Dell Diamond
This past Saturday, we headed out to Dell Diamond to experience Diamond Fest.  Diamond Fest is a week and a half-long festival of carnival rides, games, food, and entertainment.  It was good old-fashioned fun and we had a great time.
If you go, here's what you need to know and what you can expect at Diamond Fest:
Classic Rides – remember Tilt a Whirl?
And new ones too – Genesis looks CRAZY but my kids loved it!
Ready to soar through the air?
Diamond Fest had lots of adorable children's rides as well.
We were surprised at how much fun entertainment there was at Diamond Fest – Pig Races anyone?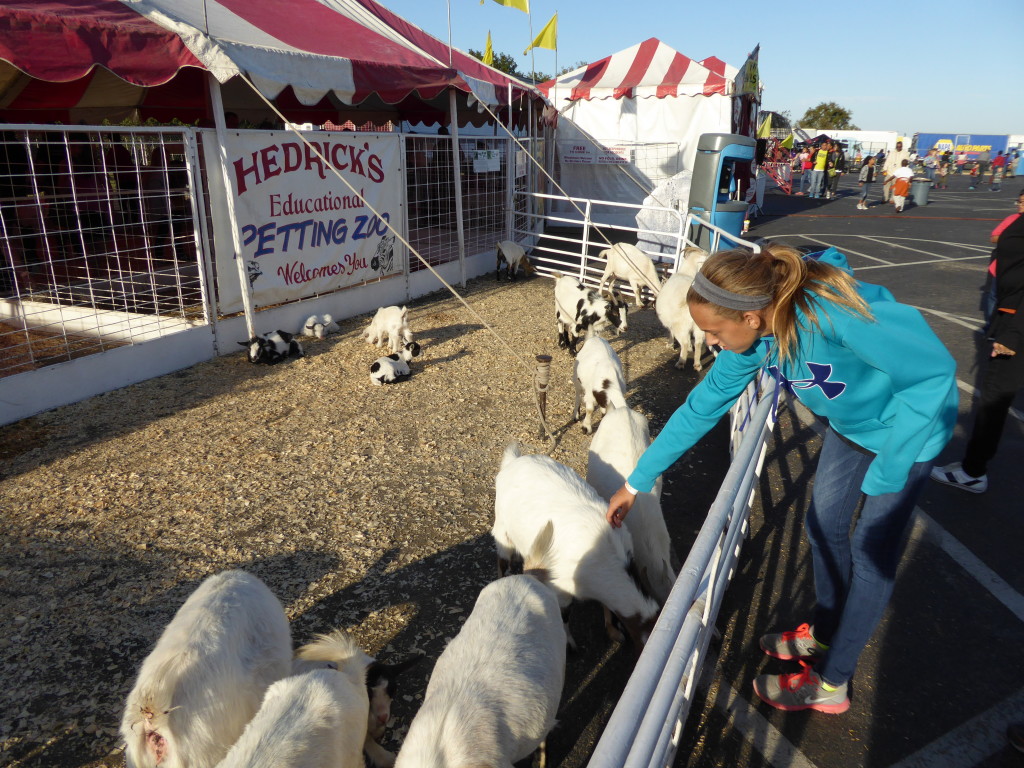 This adorable petting zoo included llamas, zebras, and baby goats and was included with admission.
(food to feed the animals costs)
My boys enjoyed seeing these motorcycles up close and personal!
And Grandpa's Puppet show kept my little one in stitches.
And there's plenty of carnival games to lose money at…..err win a prize!
You can expect plenty of good carnival food.
It's the perfect place to introduce your kiddo to their first funnel cake!
Diamond Fest was great fun – it's affordable ($5 admission), though you have to pay for games and tickets to ride the rides.  Your best deal is to buy an unlimited ride pass from Walgreens before you come.
I also liked the fact that it has one entrance in & out – gated with Dell Diamond employees and security.  It felt like a safe, family environment.
Diamond Fest is here through Sunday, November 9.
Disclosure: My family & I were invited to attend Diamond Fest and were provided with passes.  I was not compensated for this post.  All opinions of Diamond Fest are my own.