Halloween Events Happening this Weekend in Round Rock
We are getting closer and closer to the Halloween weekend and local businesses and organizations have a LOT of fun Halloween-themed events planned for this upcoming weekend. What is listed below are Halloween events for all ages – big and small.
So grab your kid's Halloween costumes and get some good use out of it by attending some of these fun (and many FREE) Halloween events in Round Rock for the weekend of October 30 & 31, 2020.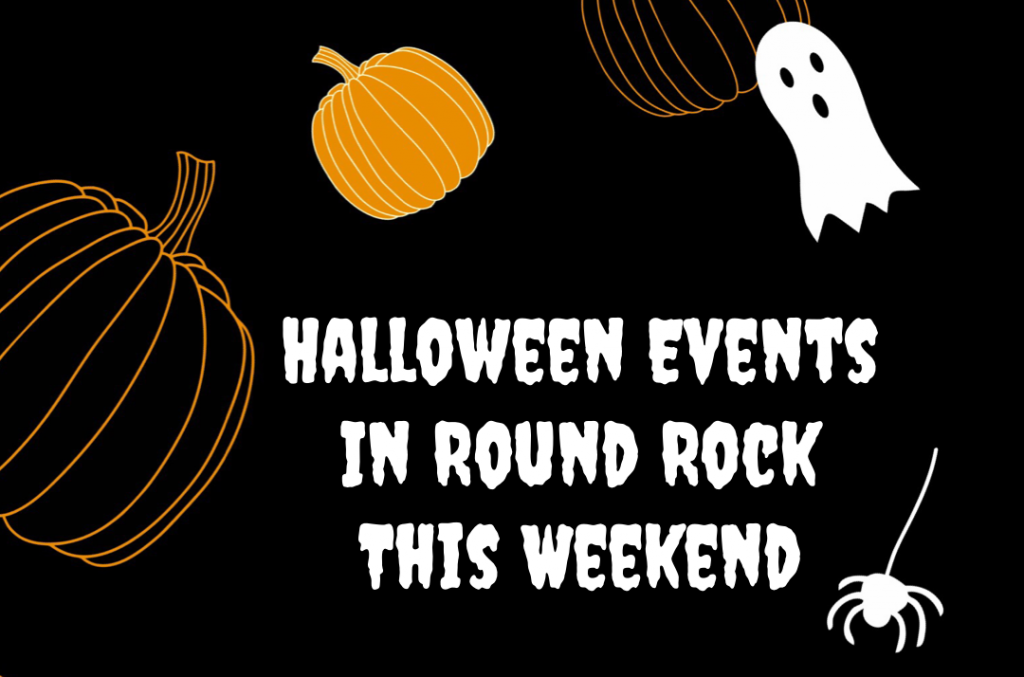 Halloween Events in Round Rock: October 31 & 31, 2020
Kids (& Adults) Eat Free on Halloween
Take a look at all these fun offers that local restaurants are offering for Halloween weekend.
---
October 19-November 15: Penfold Theatre's The Control Group
Penfold Theatre presents The Control Group: A Mission in Time – a production that comes to you over the telephone over 5 days and allows you to participate in the experience. More info here.
---
Halloween Movies at Flix Brewhouse
The Craft at Flix Brewhouse
October 29-31
The Monster Squad at Flix Brewhouse
October 29-31
---
Fall Fun Festival – October 30
Round Rock Parks and Recreation's annual Fall Fun Festival will take place on Friday, October 30 at Old Settlers Park. The festival is free for the entire family and geared towards preschoolers. More details here.
---
Drive-thru Trunk or Treat at Carlson Law Firm: October 30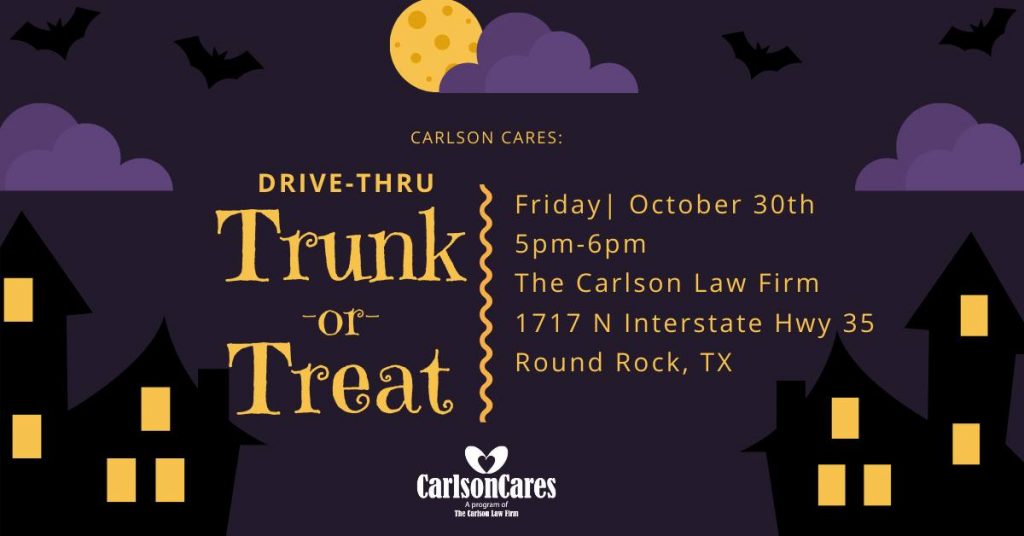 ---
Run for the Park 5K -October 31
The Round Rock Lions Noon Club is sponsoring the Run for the Park 5K & Kids' K on Saturday, October 31, 2020 at 8:00 am benefiting the expansion of the Play for All Abilities Park Find out more
---
Halloween Boo Bash at Monster Mini Golf & Laser Tag – October 31
Halloween is Monstrously Awesome at Monster Mini Golf and Laser Tag! Wear a Costume and Receive $2 off a Round of Mini-Golf and Laser Tag for only $5 per play! Trick or Treat on our course! Contests and Cool Prizes! Safe, Clean and FUN! More details.
---
Trunk or Treat at New Hope Church: October 31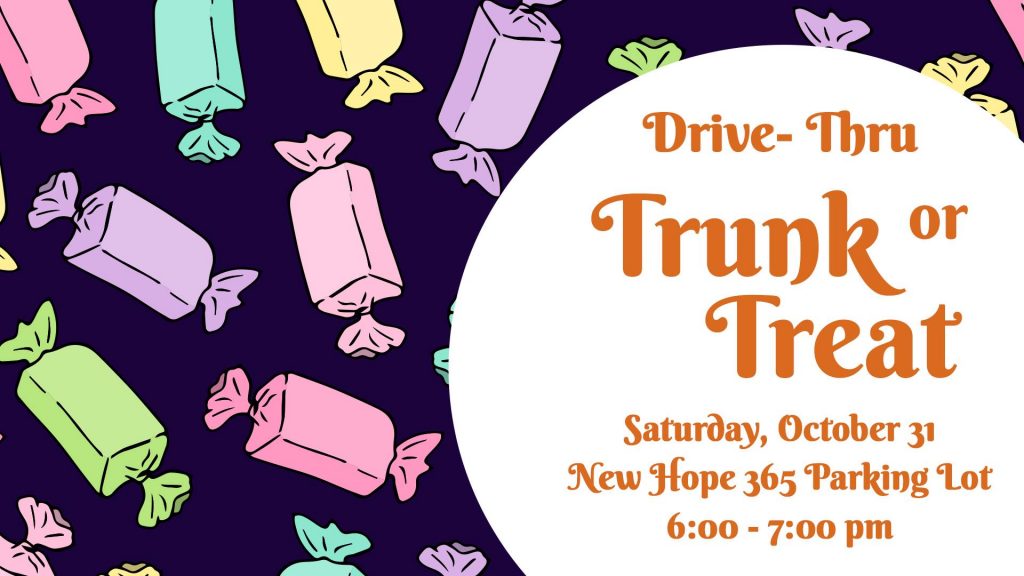 We are partnering with the Chisholm Valley Neighbors to offer a drive-thru Trunk or Treat event for families.
If you are interested in decorating your trunk and handing out candy and treats with us please visit https://nh365.breezechms.com/form/82886d and we will get all the details to you! We are requiring masks, and we will provide tongs for passing out the candy.
---
The American Legion Trunk or Treat: October 31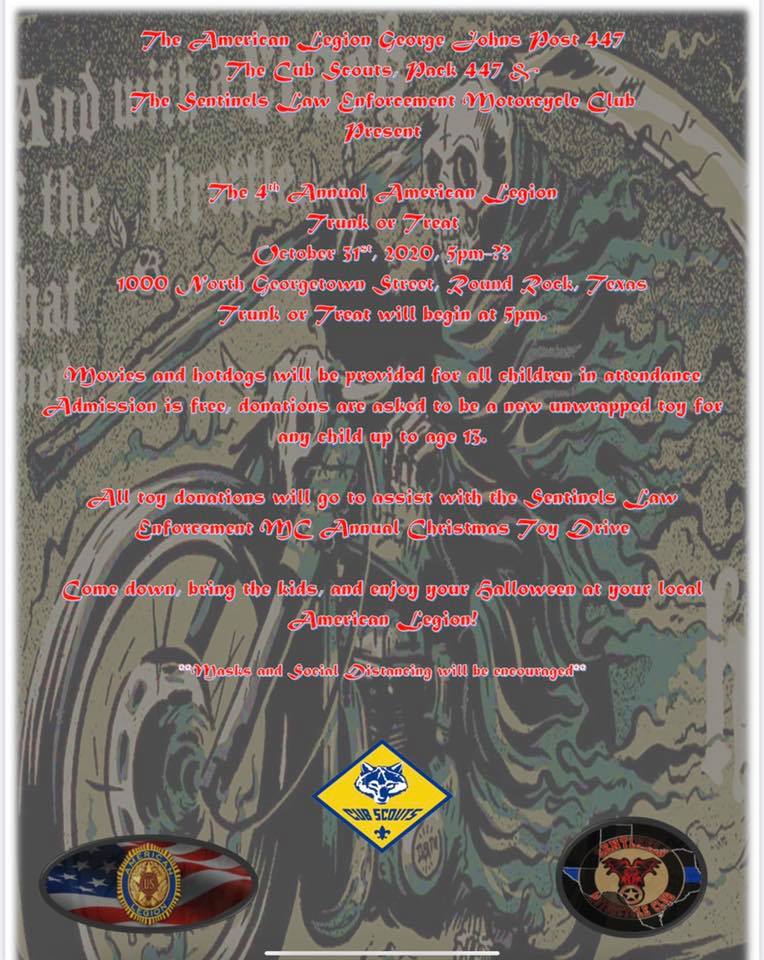 Please Join us for the 4th Annual Trunk or Treat, hosted by The American Legion George Johns Post 447, Cub Scouts Pack 447 and The Sentinels Law Enforcement Motorcycle Club. Everything starts at 5pm and there will be outdoor movies and hotdogs served in addition to treats and candy being passed out to all the ghosts and goblins! Any group or organization who would like to have a space at the trunk or treat to pass out candy, please message our page for spot reservations!
---
Halloween Homes & Light Shows
There are many homes in Round Rock that have decorated for Halloween with fun & creative decor and light shows.
---
Are you New to Round the Rock?
We feature all events happening in Round Rock via our CALENDAR and our FACEBOOK page & FACEBOOK GROUP (make sure to join the group to not miss out on any exciting events.
And check out out 2019 Best of Round Rock list. Each year we poll YOU to find our the Best of Everything in Round Rock – restaurants, shops, physicians, and more. See the results of the 2019 Best of Round Rock here. And stay tuned for the Best of Round Rock 2020 coming very soon!
More Fall Fun in Round Rock:
Don't miss any of the FALL FUN happening in Round Rock over the next few months! We have so many fun things happening.
From Spooky, Scary fun for big kids to family fun for littles, check out this list for all the Halloween Events happening in Round Rock.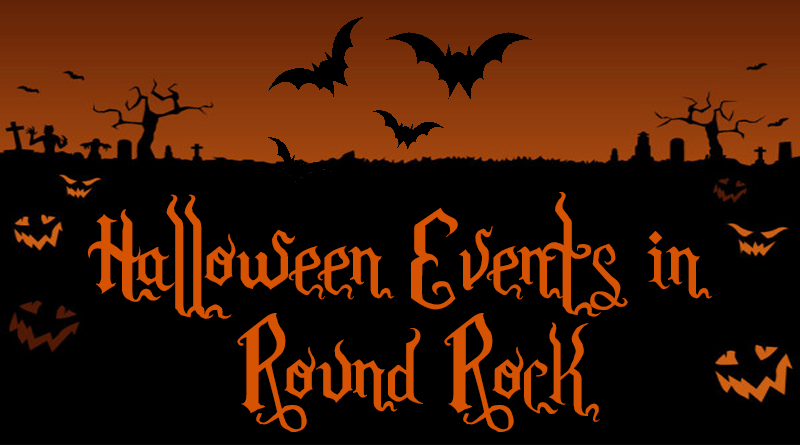 And it's not just limited to Halloween fun either! Now that the weather has cooled down a bit, check out all the different things we suggest to do in Round Rock – without having to go south of Highway 45!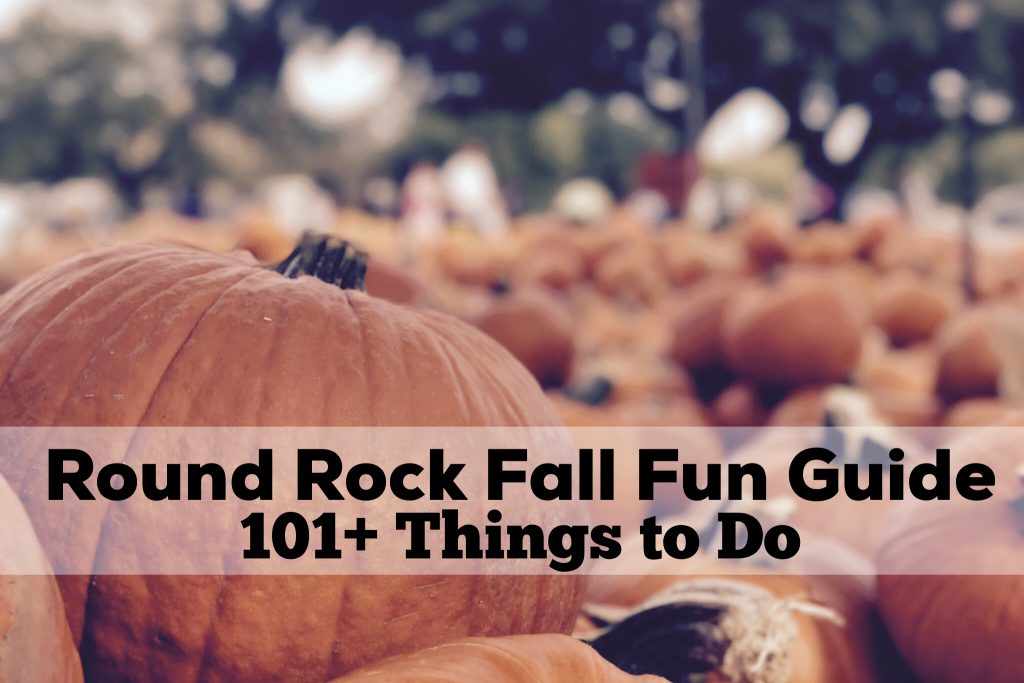 Beyond Halloween, check out all the Fall Festivals, Pumpkin Patches and events happening throughout the months of September and October.