Halloween Homes & Light Shows in Round Rock
Are you looking to see some fun homes decorated for Halloween with ghoulish decorations and fun light shows? We were so pleasantly surprised to see so many in the Round Rock area this year!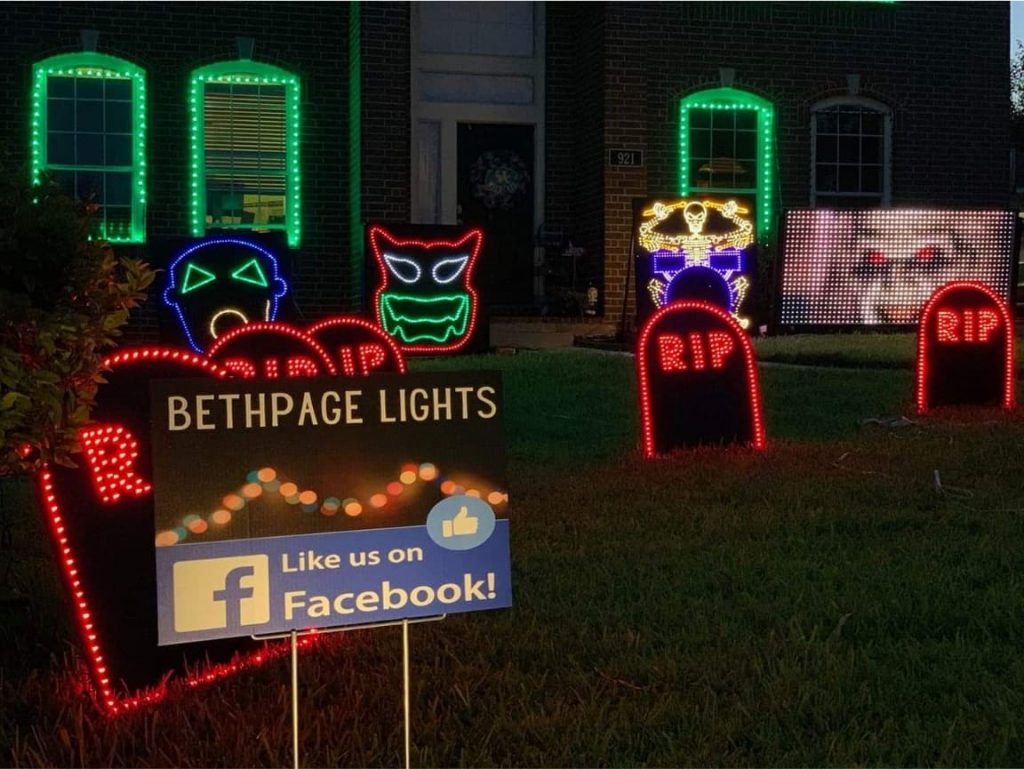 We know it takes a great deal of time and energy to decorate a home for Christmas and we can't wait to see the list of Christmas Light Shows this year! And many of the people who decorate for the holidays, also put a great deal of effort into decorating their homes for Halloween too!!
This year, we have seen creativity taken to a new level in the Round Rock area, with Ghostbusters-themed decorations and a light show tribute to the great, late Eddie Van Halen.
Take a peek at the list of homes we have found this year that deserve a drive-by and plan a night this week to check them out!
Check out these adorable Hot Cocoa Bombs you can order online from The Yogurt Experience! 
Halloween Homes & Light Shows in Round Rock
Ghostbusters Home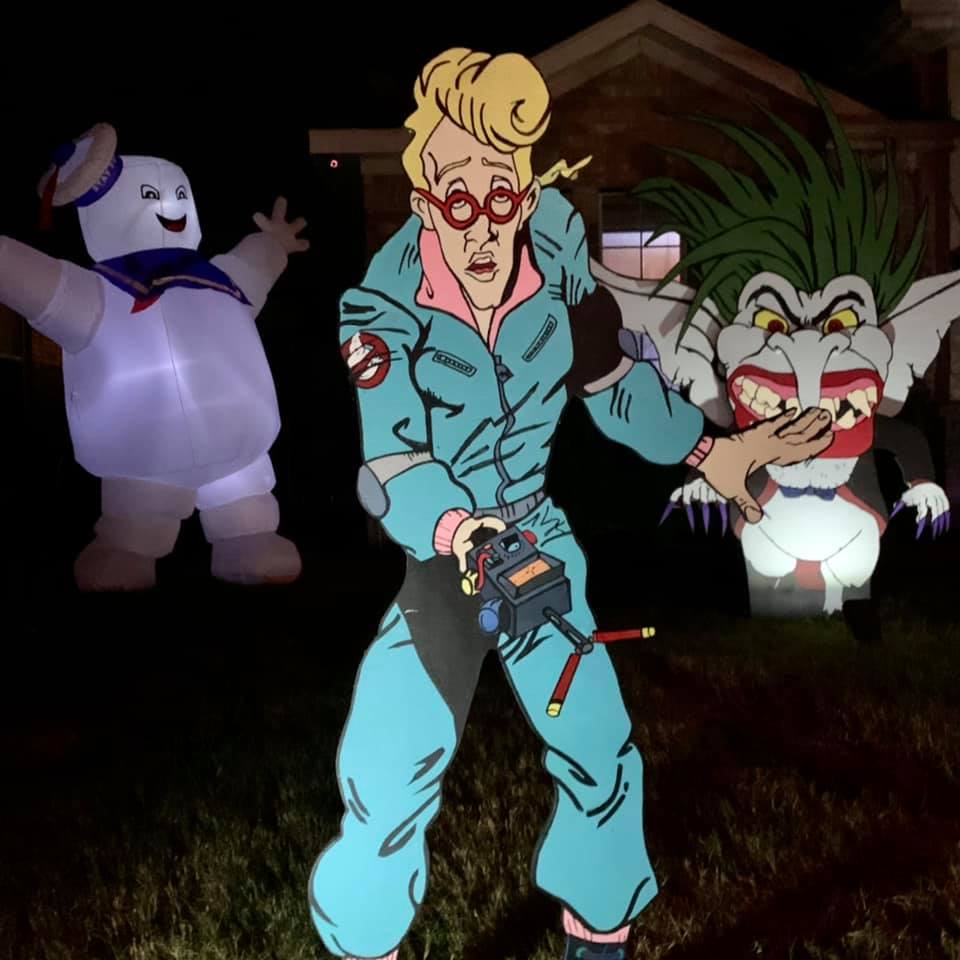 Who's a fan of the 80's hit movies, Ghostbusters?? We are!! And we were so excited to see this Ghostbusters-themed house in East Round Rock and their display for Halloween!
Learn more about how the owners' created this Ghostbusters-themed decor here.
Address: 1334 Rainbow Parke Dr. Round Rock, TX
Bethpage Lights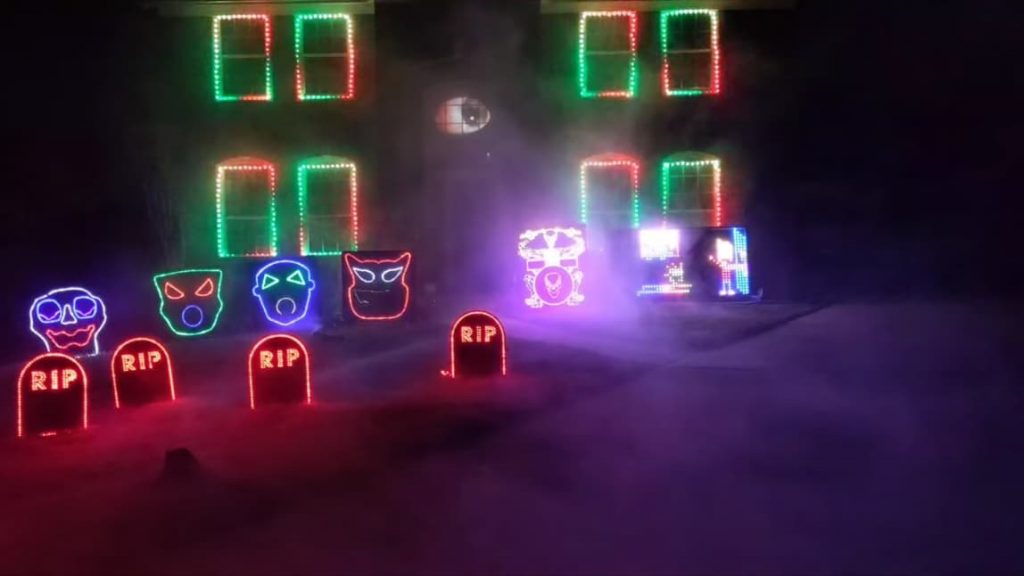 They are currently playing fun songs from the movie "Ghostbusters" , the Monster Mash, and from Taylor Swift. The owners of the home invite you to park and watch the show with your whole family. It is running nightly from 6:30 – 7:30 PM (when it gets dark) until 10:00-10:30 PM (weeknights) and 11:00 PM (weekends). 
Learn more about the Bathpage Lights here.
Address: Bethpage Drive at the end of Gattis School Road in Round Rock
Dover Lane
The owners of this home in Round Rock love Halloween and go all out decorating their home for others to enjoy.
Address: corner of Dover Lane in Round Rock, TX
XLights
We haven't seen this one yet but loved this video. We are definitely going to look for this one this week!
Address: Longdraw Dr. in Round Rock
Warnock Court
Warnock Court in Parkside at Mayfield Ranch Neighborhood is collecting donations for Hill Country Community Ministries (Feeder of Central Texas Food Bank) now through Halloween. The cul-de-sac decorates with elaborate handmade decorations, photo backdrops and other spooky décor each year for October, while collecting canned items, non-perishable food donations and personal care items.
Fort Grant Dr
Check out this spooky home at 1737 Fort Grant Dr, Round Rock, TX
More Halloween Houses & Light Shows in Round Rock
The following is a list of homes that we have found on Facebook. We have not been able to visit them or find pictures of their displays to add to this article, but wanted to list them for you , in case you wanted to check them out:
Las Colinas Loop
Wright Circle
Teravista Crossing
Rainbow Parke Dr.
Galena Hills Loop @ Aspen Leaf
Sandy Koufax Lane
Lacey Oak Loop

If you know of a home we missed on this list, please send us an email to [email protected]
Are you New to Round the Rock? 
We feature all events happening in Round Rock via our CALENDAR and our FACEBOOK page & FACEBOOK GROUP (make sure to join the group to not miss out on any exciting events. 
And check out out 2019 Best of Round Rock list. Each year we poll YOU to find our the Best of Everything in Round Rock – restaurants, shops, physicians, and more. See the results of the 2019 Best of Round Rock here. And stay tuned for the Best of Round Rock 2020 coming very soon! 
More Articles You May Be Interested In: