Halloween Trunk or Treats in Round Rock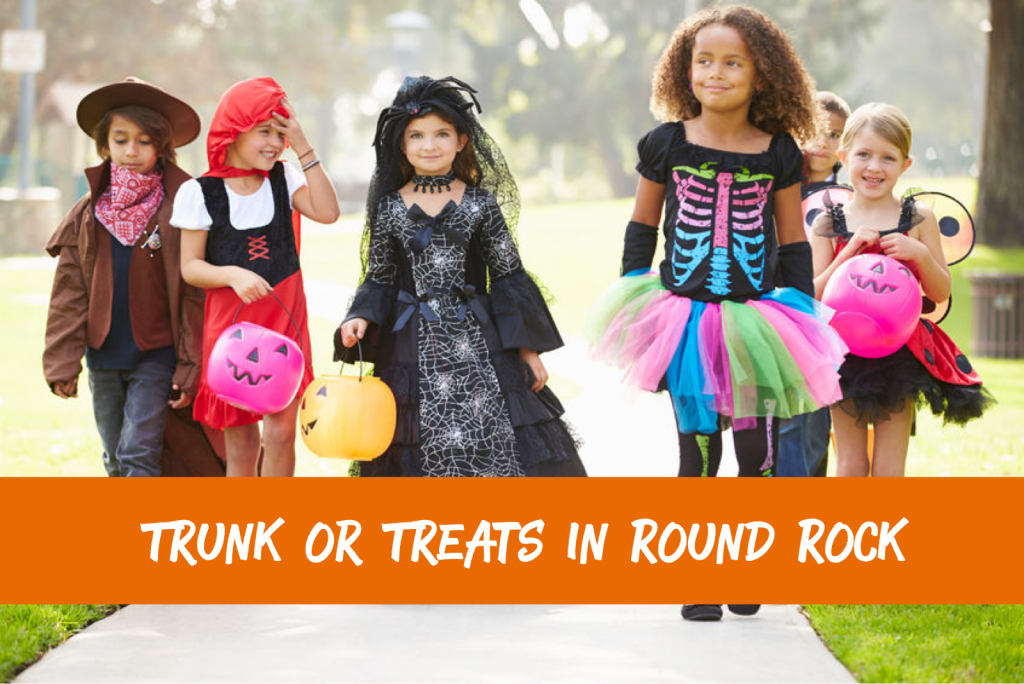 There are so many Halloween Trunk or Treats in Round Rock happening this year! As a fun alternative to trick or treating, many area businesses, organizations, and churches are offering "Trunk or Treating" for the community. Traditionally, trunk or treating consists of families walking from trunk to trunk in a parking lot while the car owners pass out candy to the trick-or-treaters. It's even more fun when the individual trunks are "dressed-up" in a creative costume as well.
All of the below Halloween Trunk or Treats in Round Rock are open to the public and free to participate in. Take a look:
Trunk or Treats in Round Rock: October 24 & 25
Round Rock Operation Blue Santa Drive-Thru Trunk or Treat: October 24
Join us for a kid-safe, socially-distant Halloween festival. Stay in your car to receive candy and view the decorated trunks. Don't forget your costume.The annual event is organized by Round Rock Operation Blue Santa. Toy and monetary donations are welcome.
This one is always a favorite of ours and generally very popular. Please remember to be courteous and patient as you drive-thru this event this year.
For Tips and a Traffic Plan: https://www.roundrocktexas.gov/…/2020-drive-thru-trunk…/
Boo Fest at The Dance Gallery: October 24
On Saturday 10/24, come celebrate an outdoor, socially distanced Halloween party with us in our parking lot! We'll have a drive-thru candy lane and a spooky dance party in costume. Children can learn the "Monster Mash" at 4:30pm (recommended for ages 3-6) OR "Thriller" at 5:30pm (recommended for ages 6 and up).

Dress your vehicle up, Halloween-style for a chance to win $50 in studio credit! (Can be used for free new student registration, or tuition credit for existing students.)Come party with us outside! We hope to see you there!***Masks are required!***
Children's Lighthouse (Brushy Creek) Trunk or Treat: October 24
Join us for some Halloween Fun! Face masks required. Social distancing precautions in place.
Dazzle Coffee Drive-Thru Trunk or Treat for TACT: October 24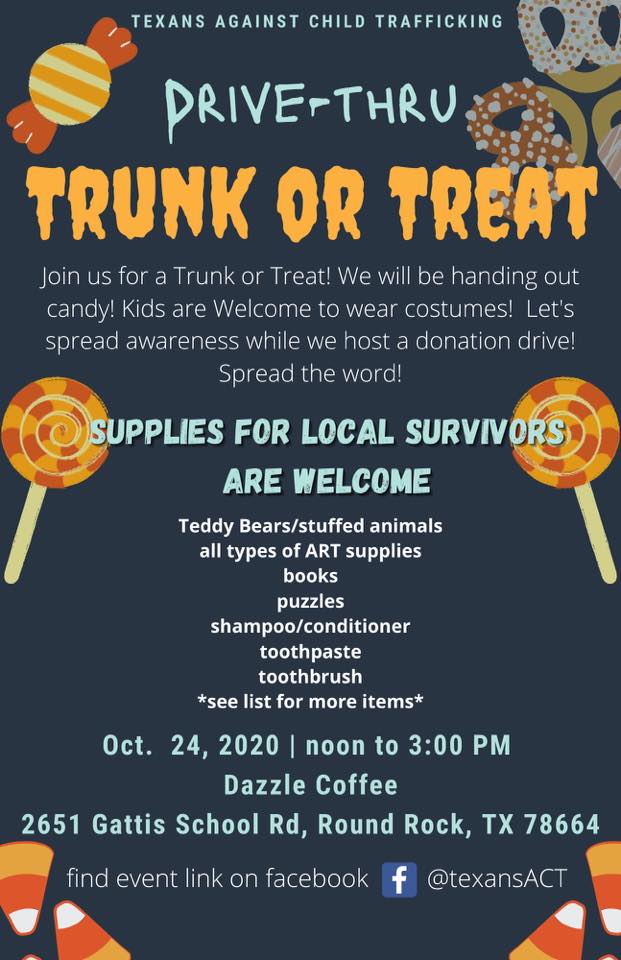 The Dance Spot's 3rd Annual Trunk or Treat: October 24

Bring the family to this fun, safe, socially distant Trunk or Treat event! Admission includes trick or treating and is FREE to the public. Don't forget to come in costume! Tickets for additional activities will be sold during event.
Trunk or Treat for Special Needs Kids: October 25
Join Round Rock Parks and Recreation Department for the 7th annual FREE Trunk or Treat, which will be a drive-through event for the safety of all participants. Sunday, October 25, 2020 from 3:30 to 5:30pm at the Rabb House located at 151 N. A.W. Grimes. This is a rain or shine event.
This is a family-centered event focusing on active participation for children with various disabilities or limitations. Siblings are welcome to participate.
Trunk or Treat is a new spin on Trick or Treating where local businesses and organizations bring a vehicle, decorate its trunk/tailgate and pass out candy as kids "Trunk or Treat" from car to car.
Trunk or Treats in Round Rock: October 30 & 31
Drive-thru Trunk or Treat at Carlson Law Firm: October 30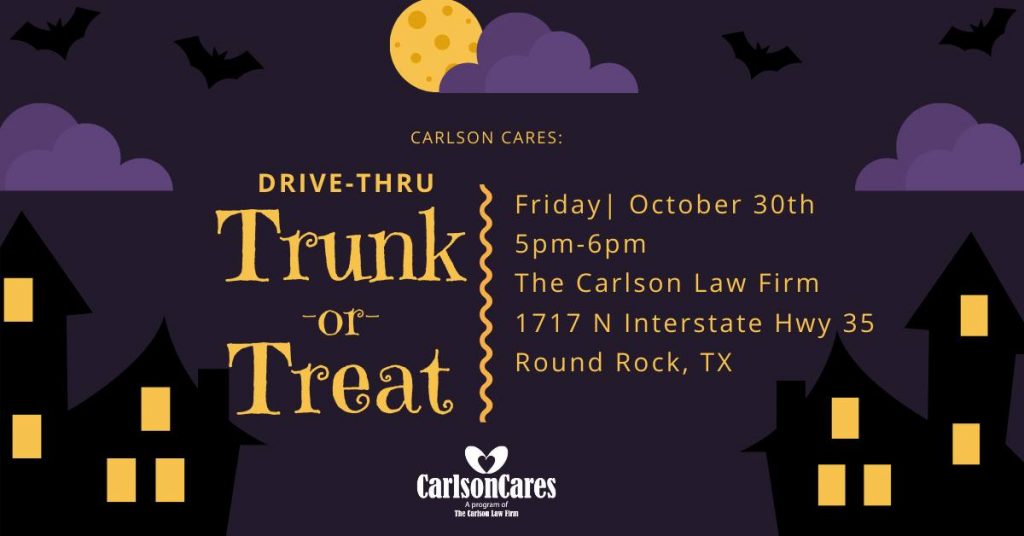 Trunk or Treat at New Hope Church: October 31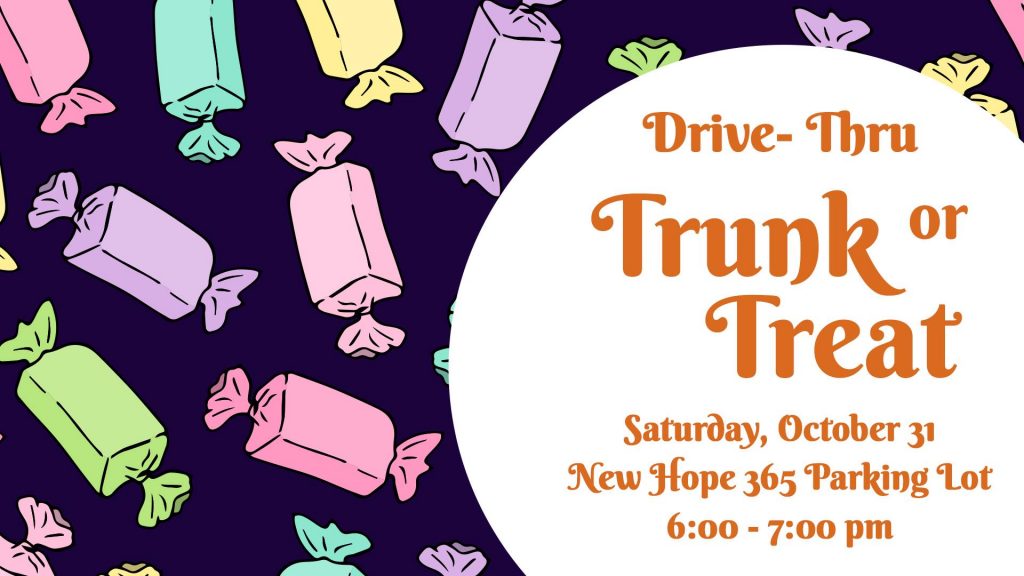 We are partnering with the Chisholm Valley Neighbors to offer a drive-thru Trunk or Treat event for families.  
If you are interested in decorating your trunk and handing out candy and treats with us please visit https://nh365.breezechms.com/form/82886d and we will get all the details to you! We are requiring masks, and we will provide tongs for passing out the candy. 
The American Legion Trunk or Treat: October 31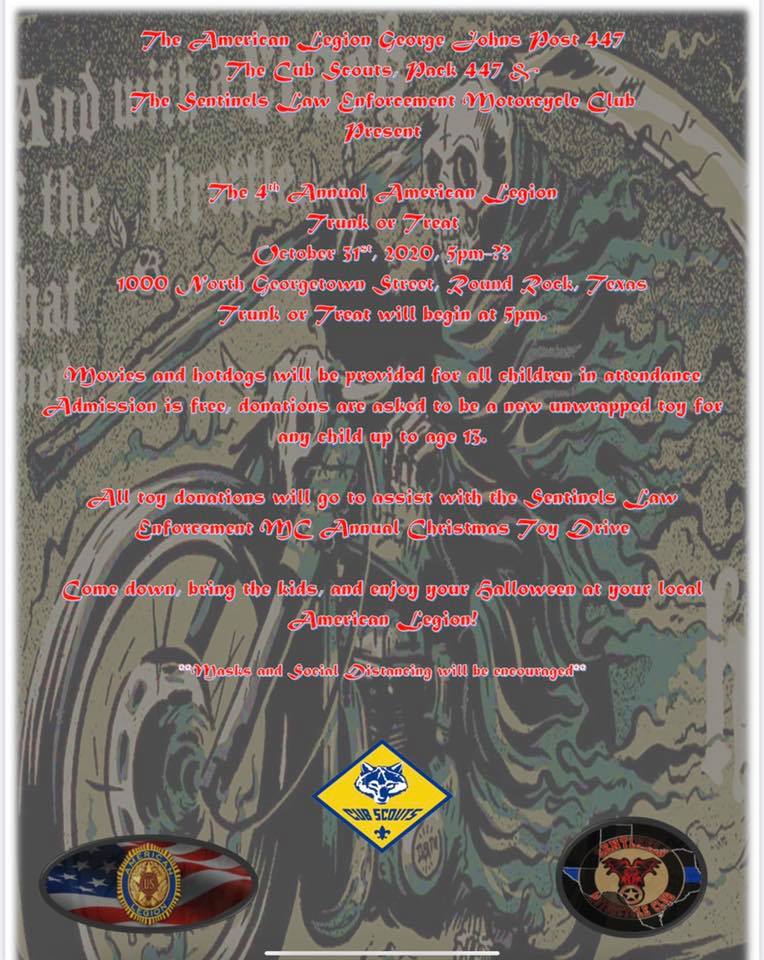 Please Join us for the 4th Annual Trunk or Treat, hosted by The American Legion George Johns Post 447, Cub Scouts Pack 447 and The Sentinels Law Enforcement Motorcycle Club. Everything starts at 5pm and there will be outdoor movies and hotdogs served in addition to treats and candy being passed out to all the ghosts and goblins! Any group or organization who would like to have a space at the trunk or treat to pass out candy, please message our page for spot reservations! 
Are you New to Round the Rock?
We feature all events happening in Round Rock via our CALENDAR and our FACEBOOK page & FACEBOOK GROUP (make sure to join the group to not miss out on any exciting events.
And check out out 2019 Best of Round Rock list. Each year we poll YOU to find our the Best of Everything in Round Rock – restaurants, shops, physicians, and more. See the results of the 2019 Best of Round Rock here. And stay tuned for the Best of Round Rock 2020 coming very soon!
More Fall Fun in Round Rock:
Don't miss any of the FALL FUN happening in Round Rock over the next few months! We have so many fun things happening.
From Spooky, Scary fun for big kids to family fun for littles, check out this list for all the Halloween Events happening in Round Rock.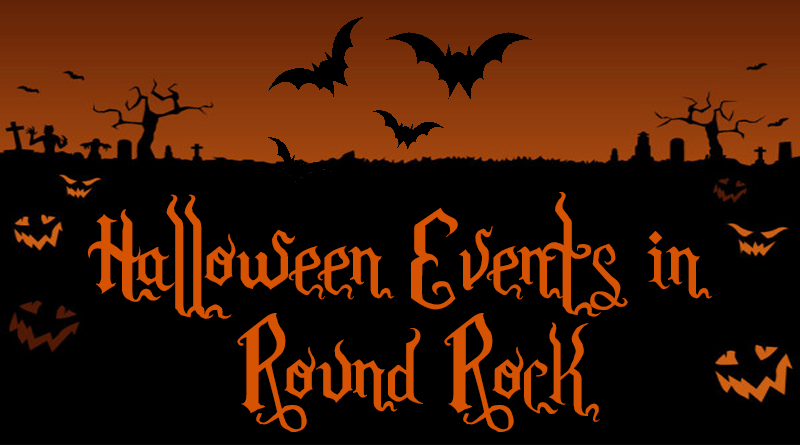 And it's not just limited to Halloween fun either! Now that the weather has cooled down a bit, check out all the different things we suggest to do in Round Rock – without having to go south of Highway 45!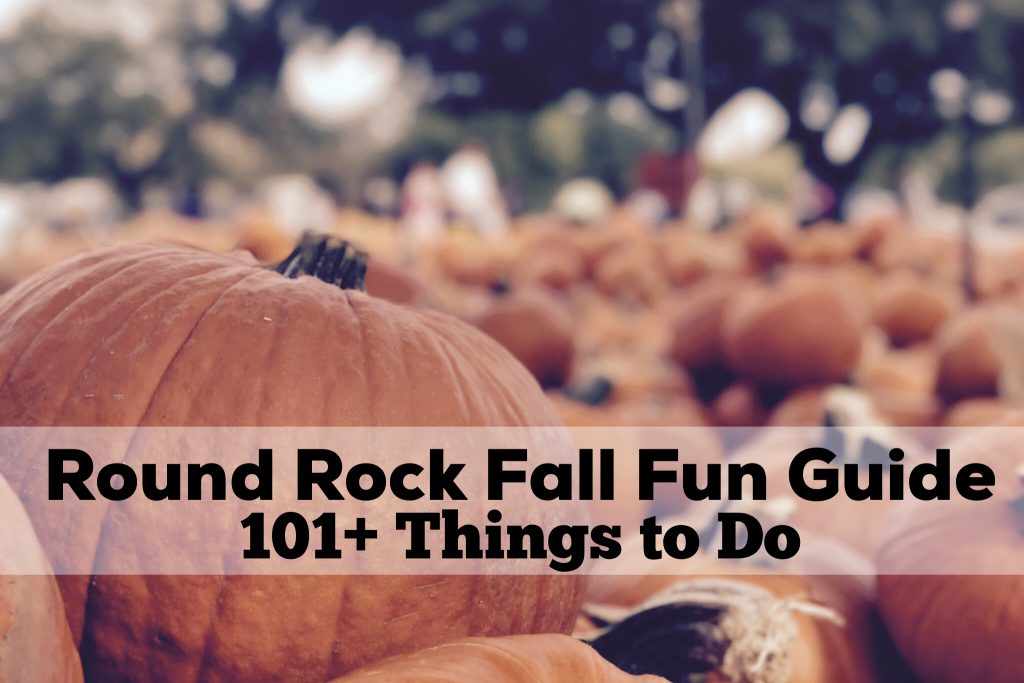 Beyond Halloween, check out all the Fall Festivals, Pumpkin Patches and events happening throughout the months of September and October.