Best Desserts in Round Rock You'll Want to Try
With all the delicious dessert offerings here in Round Rock narrowing it down to the Best Desserts in Round Rock was a sweet challenge.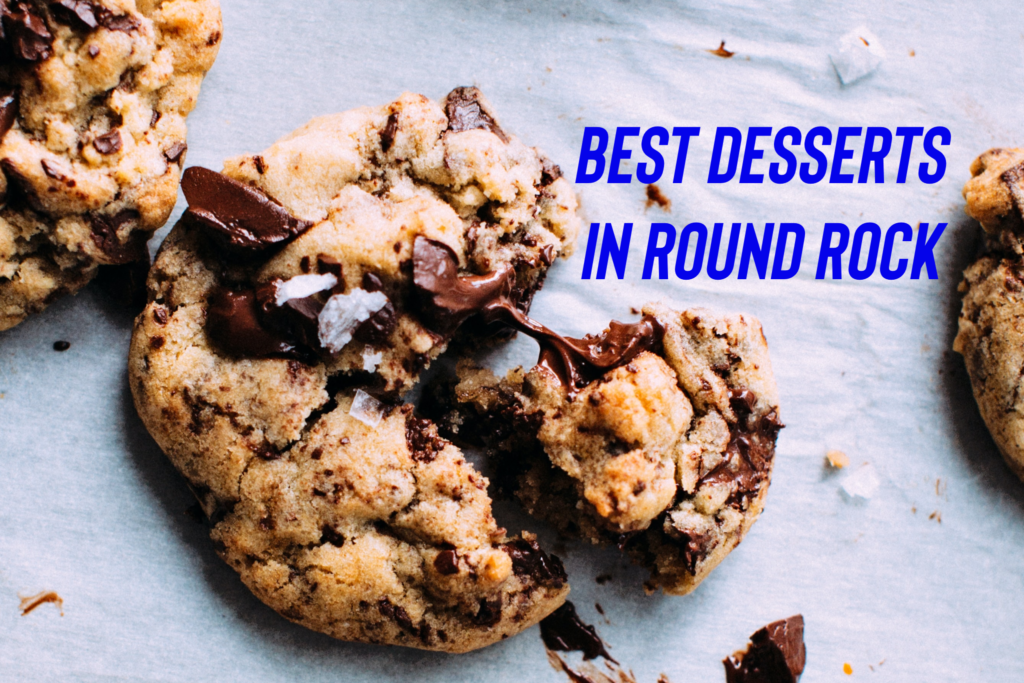 Do you ever get a craving for a certain dessert and you just don't know where to go? Our list of the Top 10 Desserts in Round Rock is a great place to start!
Cookies: Tiff's Treats
117 Louis Henna Blvd #130a, Round Rock
If it is a cookie you are in the mood for this Austin original is a great place to start! Baked fresh daily and available for both pick up and delivery, these warm delicious cookies are some of our favorites! But you don't have to stop there, check out our list of all the fun unique ways you can enjoy cookies in Round Rock.
Milkshakes: B-Lux Bar & Grill (Kalahari Resort)
3001 Kalahari Blvd. Round Rock, TX 78665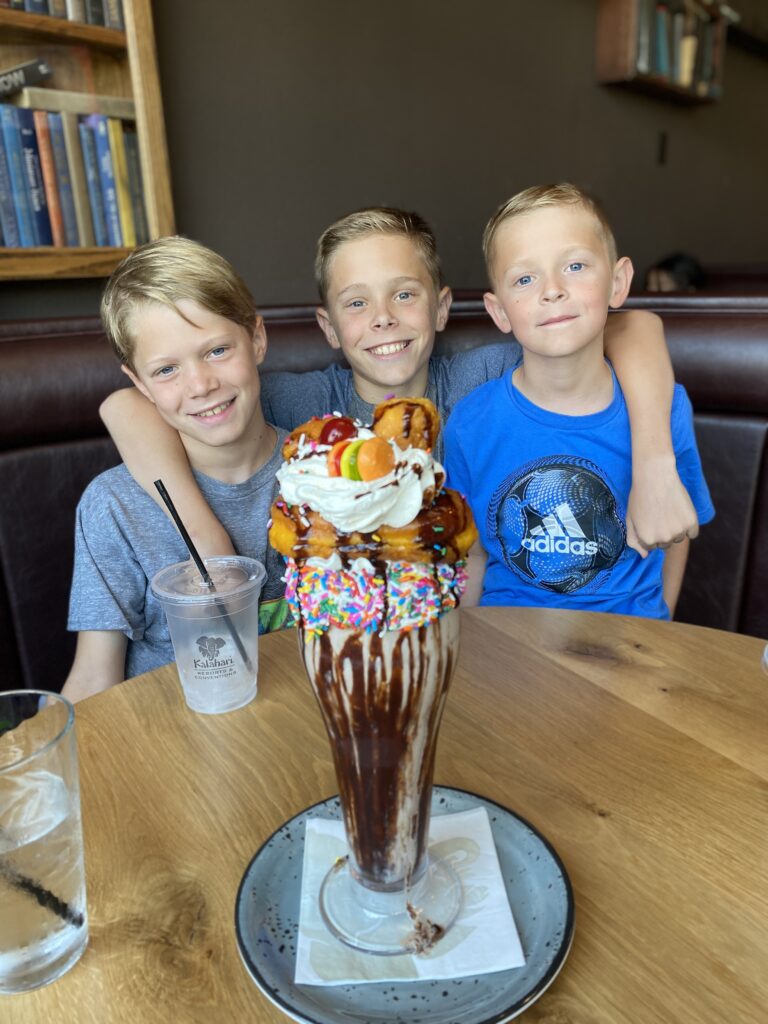 B-Lux Bar & Grill's milkshakes are an experience! These over-the-top shakes come in five flavors: Classic, Banana Pudding, B-Lux donut shake, The Mojo Jojo, and Birthday Cake. B-Lux is open to the general public so make plans to stop by soon. Can't get enough milkshakes? We've put together a list of other places you should check out here.
Pies: Papi's Pies
10 Chisholm Trail Rd. Round Rock, TX 78664
Enjoying a delicious piece of pie on the patio at Papi's Pies is the perfect way to enjoy a beautiful day! Their pie menu includes all the classic favorites: pumpkin, pecan, cherry, and more! Next time you're in the mood for pie, stop by and support this family-owned local business.
Frozen Yogurt: The Yogurt Experience
200 University Blvd Suite 230 Round Rock, TX 78665

At The Yogurt Experience, you'll find self-serve frozen yogurt, gelato, sorbet, yogurt pies, lots of toppings, and more! Be sure to check out their seasonal toppings, special events, and more!
Candy: 3 Star Candy Shop
113 E. Main Street Round Rock, TX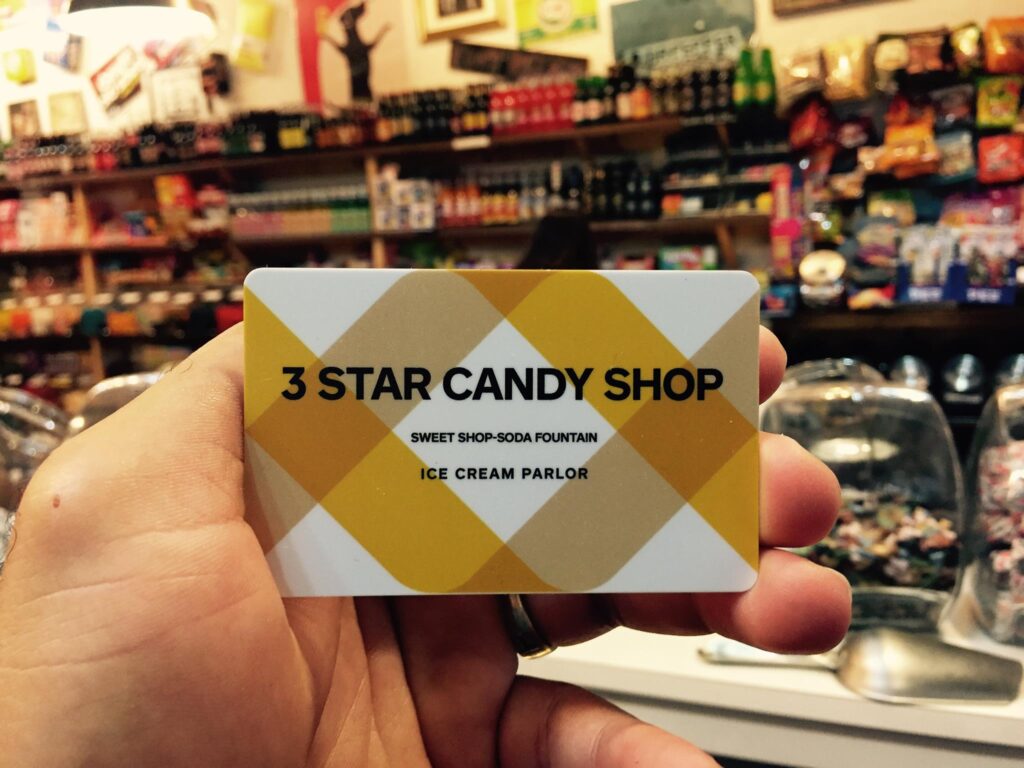 3 Star Candy Shop sells every candy you can think of and several you never even dreamed of! We love to browse up and down the rows of candy making the perfect selection!
Cake: Paige's Bakehouse
110 E Anderson Suite 400 Round Rock, TX 78664
If you're not following Paige's Bakehouse on social media you are missing out on seeing some of the most incredible cakes! AND if you haven't visited Paige's Bakehouse then you are missing out on TASTING some of the most delicious cakes!
Snow Cones: Kawaii's Shaved Ice
113 N Mays St Round Rock, TX 78664

Drive-thru or enjoy the patio while you treat yourself to one of their many flavor combinations! Kawaii's is located near downtown Round Rock and is a great stop before or after visiting the Prete Plaza Splash Pad during the summer months.
Donuts: Round Rock Donuts
106 W Liberty Round Rock, TX 78664

The World Famous Round Rock Donuts are consistently featured on tv shows, in magazine articles, and on social media posts! Join the drive-thru line or walk up to their newly covered front porch to place your order.
Ice Cream: Sweet Charlie's
2800 S IH 35 Frontage Rd Suite 132 Round Rock, TX 78681
If you haven't tried rolled ice cream before, now's the time to give it a go. It's a whole experience to watch Sweet Charlie's roll up their sweet concoctions.
Allergy-Friendly: Pie Jacked
1105 S Mays Ste 200 Round Rock, TX 78664
Just in case you didn't find what you were looking for on this list here are a few others you might want to check out!