The Ultimate Guide to the Best Breakfast Tacos in Round Rock
When you think of Austin, three main food groups come to mind: BBQ, queso, and breakfast tacos! Here in Round Rock, we ranked #2 in Texas for the best tacos, so it should come as no surprise that we have some great choices for getting breakfast tacos. This is the ultimate guide to the best breakfast tacos in Round Rock. Keep it bookmarked for tomorrow morning!
The Ultimate Guide to the Best Breakfast Tacos in Round Rock
Their migas taco is named one of the five best in America, and Aaron Franklin named Veracruz All Natural as one of his favorite places to eat in Austin on the Food Network. They were also featured on the Discovery Channel! 2711 La Frontera Blvd #320.
They sell Tacodeli tacos here and you just really can't beat that. 17220 Ranch Rd 620 Suite 100.
Unique flavors you don't see anywhere else, like "Chicken & Waffles". 1300 Round Rock Avenue.
Grab some cheap breakfast tacos from here and go next door for a coffee from Lamppost. 1205 Round Rock Ave suite 133.
More than just BBQ! Breakfast tacos, made to order. 2400 N Interstate Hwy 35.
Has there ever been a taco list that doesn't include Torchy's? 1500 N Interstate Hwy 35 and 2150 E Palm Valley Blvd Ste 100.
We love everything Greenhouse does, so obviously their breakfast tacos are worth checking out. Only served during weekend brunch (Sat & Sun) from 9 a.m. – 3 p.m. 1400 E Old Settlers Blvd #110.
Who doesn't love KLC? While they are most certainly best known for their pancakes, they also serve classic breakfast tacos that pair well with their queso. 2120 N Mays St #420.
New to Round Rock, these might just be my new favorite local breakfast taco! Try the pirata too, you won't be disappointed. The hype is real on these, get over there and check them out! Drive-thru only at this time. 130 Louis Henna Blvd, Round Rock.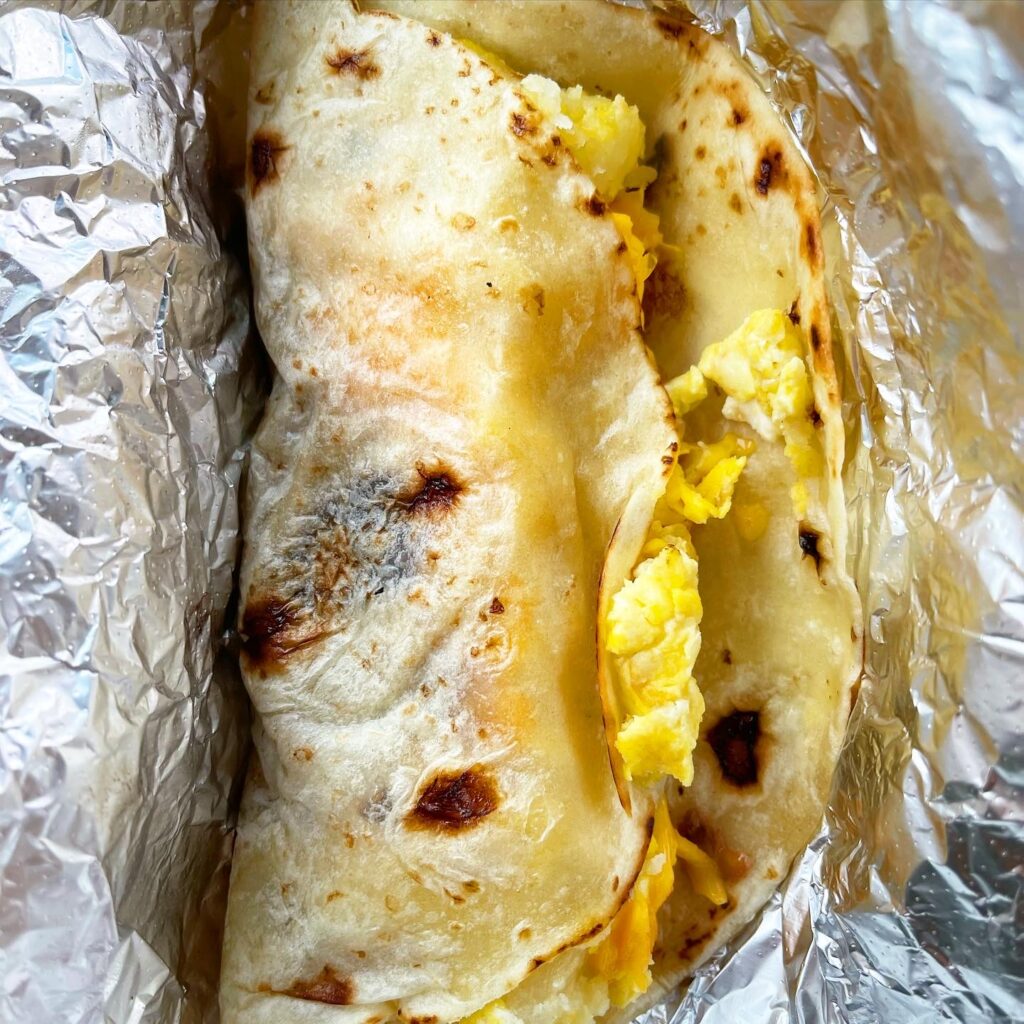 In addition to breakfast tacos, they have a pastry bake shop right here too. 1701 S Mays St.
You might also enjoy: