Round Rock Ranked #2 in Texas for Best Tacos!
Tacos. We can eat them for literally every meal of the day, including dessert. Who doesn't love fluffy eggs and a strip of crisp bacon wrapped in a flour tortilla? Why not some carnitas in corn tortillas with yummy onions & cilantro for lunch? And then wrap it up with a Brisket Taco from Rudy's for dinner? So many varieties and places to get TACOS in Round Rock. I mean, we are the perfect city for the TACO-OBSESSED!
And as we head in to National Taco Day on Monday, October 4, we learned that Round Rock was ranked the 2nd city in Texas for Best Tacos according to the website, Lawnstarter. I mean, with a list of great tacos like this one, I would have put us at the top of the list too!
From Lawnstarter.com:
Taco 'bout the perfect finger food. Not only are tacos cheap and tasty, but they also come in countless combinations — especially in Texas, where locals are simply "tacobsessed."
But where among the Lone Star State's 100 biggest cities can you find top tacos?
LawnStarter crunched the numbers to unwrap 2021's Best Texas Cities for Tacos in time for National Taco Day, Oct. 4.
We looked for cities with wide access to taquerias, National Taco Championships awards, high consumer ratings, and taco festivals. We even considered Google search volumes for "tacos" to gauge local taco love.
Key Tacoways
Austin: The Texas Taco Capital
The city keepin' it weird reigns taco supreme as our No. 1 Best Texas City for Tacos. What gives the city its crunchy edge over the competition? It's all about quality and quantity here, where demand is piled high (the city finished second in Popularity). 
Austin happens to host one of the regional National Taco Championships, and at the latest competition in 2019, the city's top taco artists showed up and cleaned up. Austin's taco-serving restaurants not only earned the highest honors at the competition but also more awards than any other Texas city.
Do Austin residents agree? Sí, señoras y señores. The birthplace of the legendary Torchy's Tacos boasts the fifth-highest median consumer rating for its numerous taco spots — Austin ranked No. 6 overall for Access.
Go Big or Go — Smaller?
Density tends to equate with demand and supply, and, for the most part, that bears out in our data: Texas' four biggest cities are among our top five. After Austin at No. 1, Dallas lands at No. 3, San Antonio at No. 4, and Houston finishes in fifth place. 
Amarillo (No. 8), Plano (No. 9), and Grand Prairie (No. 10) are also up there. These cities are all home to some iconic or trendy taco chains, such as Fuel City Tacos, based in Dallas, Velvet Taco, headquartered in Plano, and Taco Cabana which hails from San Antonio, la casa del puffy taco.
That makes Round Rock's No. 2, Cedar Park's No. 6, and San Marcos' No. 7 showing all the more impressive. The first two of these smaller cities are Austin suburbs that earn top marks in Quality overall, while San Marcos rides high on its National Taco Championships accolades.
And here are some fun Taco Infographics they pulled together for the holiday too: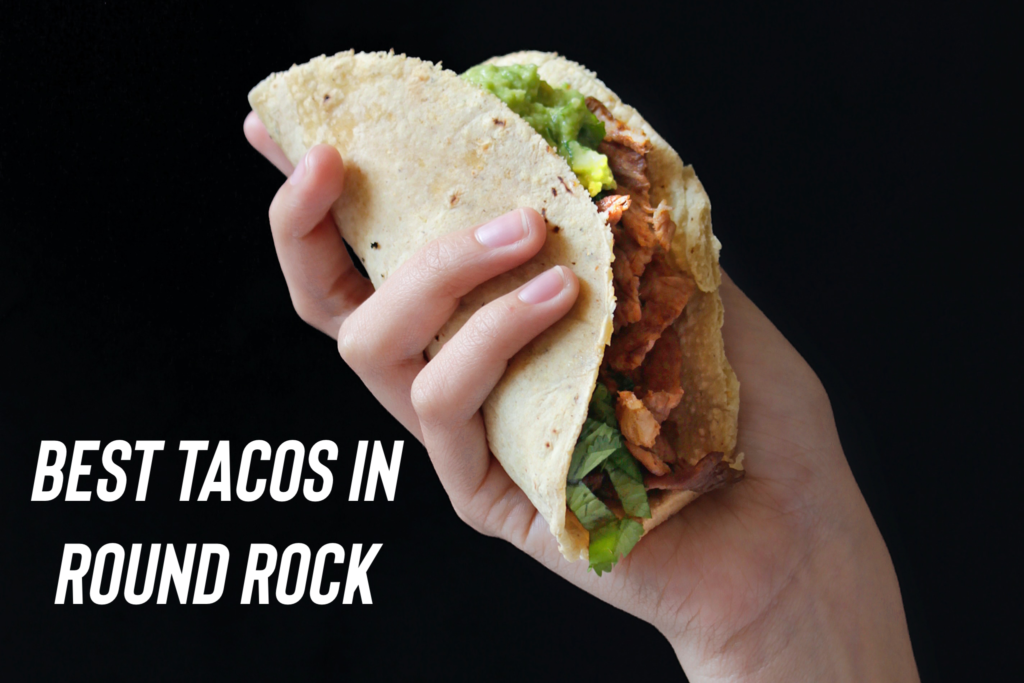 Other Articles You May Find Interesting