Top 10 Unique Holiday Gift Ideas in Round Rock
We are so excited to bring you our list of Top 10 Unique Holiday Gift Ideas in Round Rock!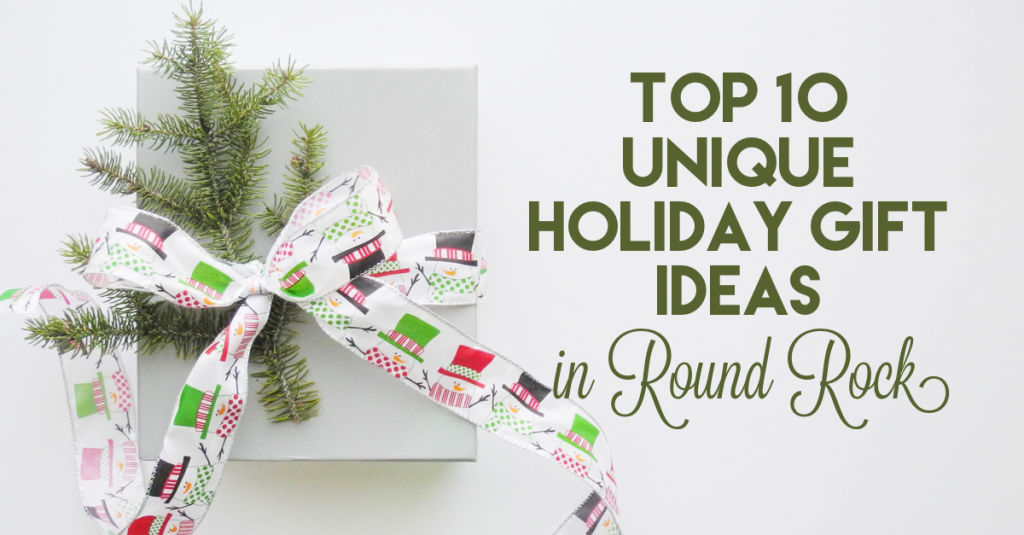 One of the biggest reasons I started Round the Rock in 2013 was to help support local businesses, businesses that are owned by local families, businesses that bring a unique & special product to the residents of Round Rock – whether that be food, a gift item or even an experience.
I have always brought you a Holiday Gift Guide each year, but this year, I wanted to narrow your shopping list down a bit and introduce you to some really unique & fun gift ideas. I found 10 fun & unique gifts for everyone in the family! Take a look at these gift ideas! I hope it helps your shopping list!
On Thursday, December 5, we will be hosting a Facebook Live to present our ideas and you can enter to win prizes from each of the locations! You can join us here.
Holiday Gift Ideas in Round Rock: Round Rock Jelly Co.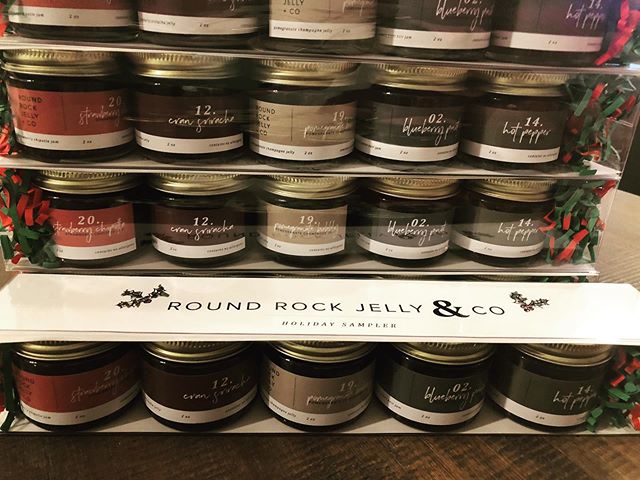 Teachers/Neighbors/Hostess Gift: Holiday Sampler Pack
Talk about a UNIQUE Round Rock gift! Recently I tried a few of the unique flavors that Round Rock Jelly Co. makes – Margarita anyone? – and loved them!! Now you can try all their flavors with this fun Holiday Sampler pack. For just $20, you can get 5 of their jams. Order online.
Holiday Gift Ideas in Round Rock: Soapbox Car Wash
Moms & Dads/Teens: Monthly Unlimited Car Wash Packages
Teachers/Neighbors/Bus Driver/Mailman: Gift Certificates
Soapbox Car Wash is offering 20% off Monthly Unlimited Car Wash Plans. My husband got me this last year and I LOVE being able to wash my car when ever I want to – it's a GREAT gift idea!! Order online here.
Holiday Gift Ideas in Round Rock: Round Rock Express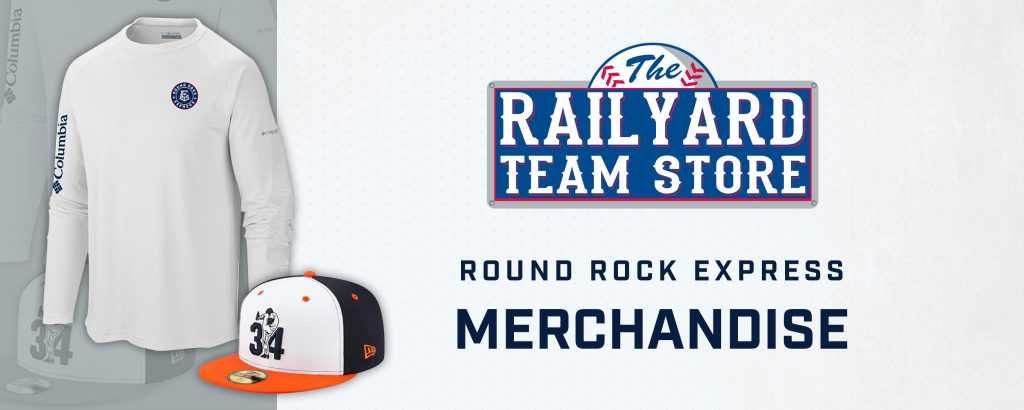 Dad/Grandfather/Son Gift: Round Rock Express Team Gear
Gear up this holiday season in the Railyard Team Store! Grab the latest and greatest Round Rock Express gear, Astros merchandise or purchase a piece from our exclusive Nolan Ryan Foundation line and a portion will go back to benefit the Foundation. Use code BLACKFRIDAY before December 4 to unlock extra discounts on all non-sale items and every order over $60 will receive free shipping. Shop here.
Dad/Grandfather/Son/Family Gift: Round Rock Express Flex Ticket Plan
Give the gift that keeps on giving this holiday season with a Round Rock Express Flex Plan! Each Flex Plan includes 10 ticket vouchers to exchange for tickets to any regular season game at Dell Diamond, subject to availability. You have the flexibility to use multiple vouchers per game and this offer is an $80 savings off individual, day-of-game pricing. Shop here.
Son/Daughter/Grandchild Gift: Round Rock Express Kids Club
We have the perfect stocking stuffer for your child with our Round Rock Express Kids Club! Presented by A+ Federal Credit Union, each $20 membership includes lawn tickets to six predetermined games with an exclusive Kids Club member-only event each game. Every child also receives a cap, lanyard and badge, front-of-the-line access to run the bases after Sunday games plus discounts on tickets for family. Shop here.
Holiday Gift Ideas in Round Rock: The Yogurt Experience
Kids/Teens/Teachers/Co-workers/Neighbors/Stocking Stuffers – Gift Certificates
What a treat to receive The Yogurt Experience gift certificates as a Holiday Gift – even a $5 one! The Yogurt Experience is offering a great gift certificate deal too: Buy $25 if gift certificates in any increment and receive a $5 gift certificate for free!
Holiday Gift Ideas in Round Rock: Mercantile on Main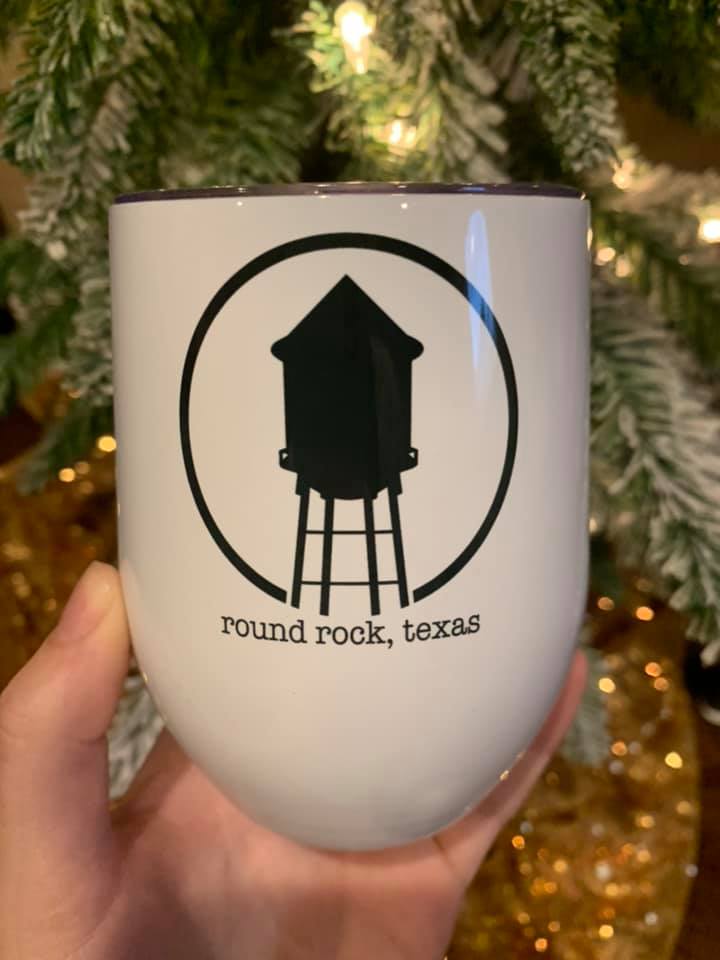 Neighbors/Hard-to-get-for Relatives: Round Rock Swag
The Mercantile on Main opened last Spring and it is my go-to for a unique Round Rock-themed gift! They have the water tower t-shirts, mugs, and more like the one above. If you are looking for a fun gift for that hard-to-buy-for person, this is the place to go!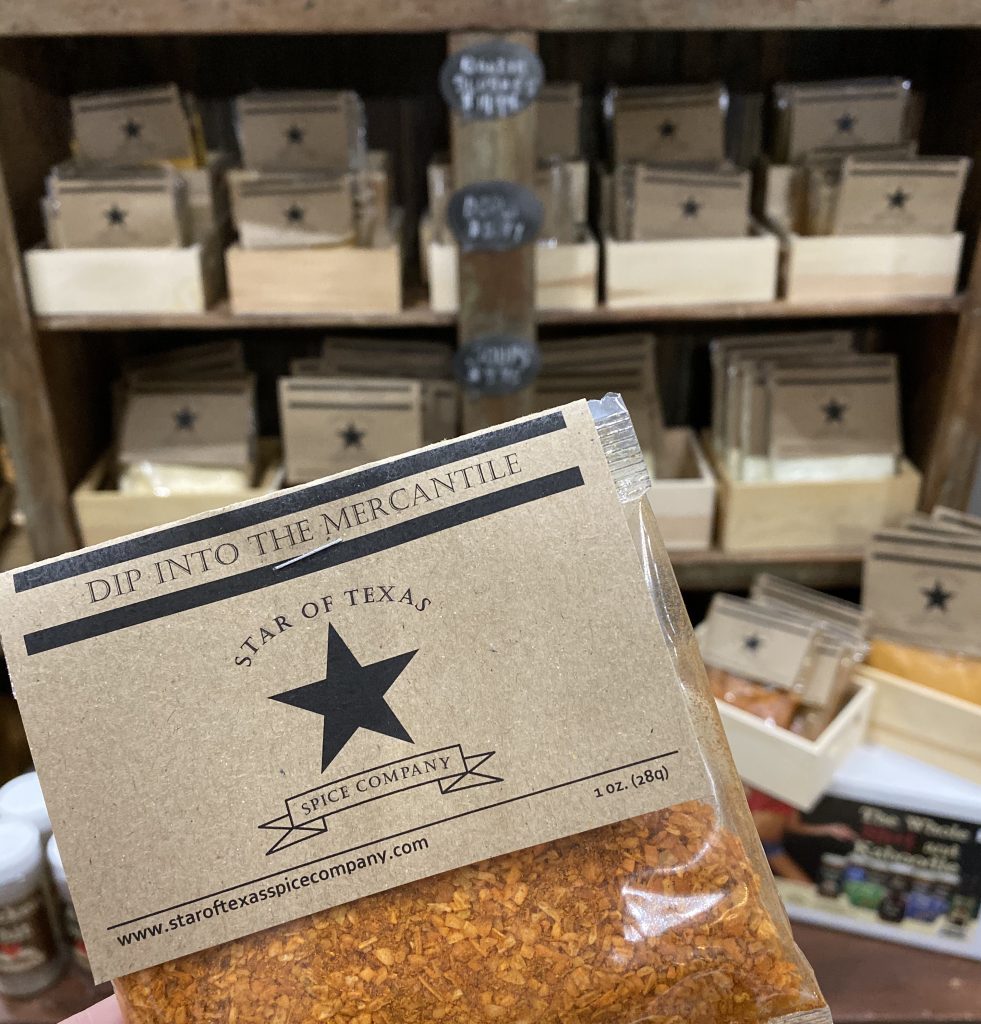 Hostess: Dip, Soup and/or Drink Mixes
The Mercantile on Main had some very unique drink mixes that make for a perfect Hostess gift for any party you may be attending this season!
Dads/Brothers/Grandfathers: Hands-Free Fan
Does your husband get HOT? This portable, hands free fan that sits on their neck is the perfect for gadget for him!
Moms/Grandmothers/Sisters/Friends: Clothing/Earrings
Their sister store – Haute Boutique- also in Downtown Round Rock – is a fun shop to go to when you need something CUTE to wear!! They have a GREAT selection and I totally recommend that you join their Facebook Group to see all the cute stuff they have in their shop. You can even purchase it online without having to go into the shop!
Holiday Gift Ideas in Round Rock: Austin Steam Train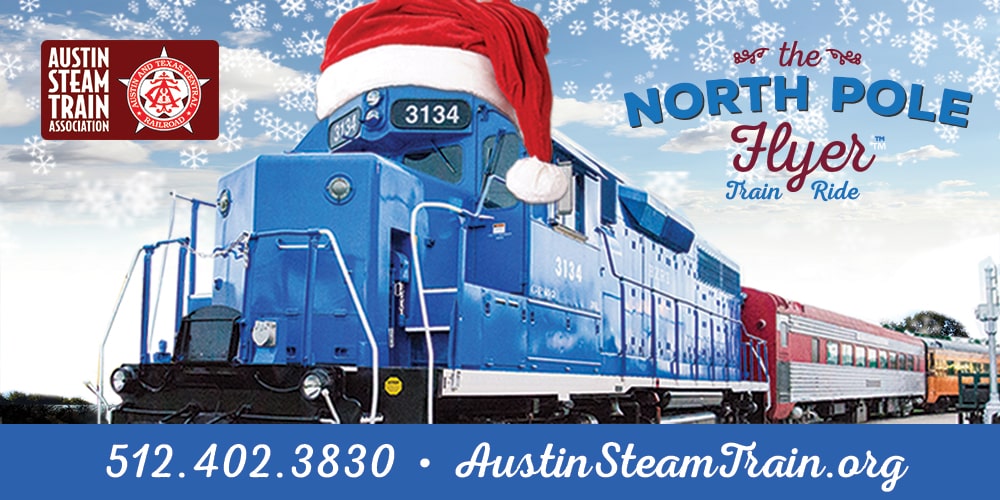 Kids/Family Experiences: Gift Certificates
Looking for a unique Experiences gift? Grab a gift certificate for a steam train ride on the Austin Steam Train! Order online.
Holiday Gift Ideas in Round Rock: Greenhouse Craft Food
Teachers/Co-workers/Neighbors – Gift Certificates
Greenhouse Craft Food is offering a great deal on gift certificates. Buy $100 in gift certificates and receive a $15 gift certificate for free! And don't forget – they have a second location in Georgetown on the Downtown Square too!
Holiday Gift Ideas in Round Rock: Mays Street Boutique
Moms/Daughters/Grandmothers – Clothing
Mays Street Boutique has gorgeous jewelry – its the only place in town to pick up Kendra Scott. And they have some fun fashion for every lady in your family!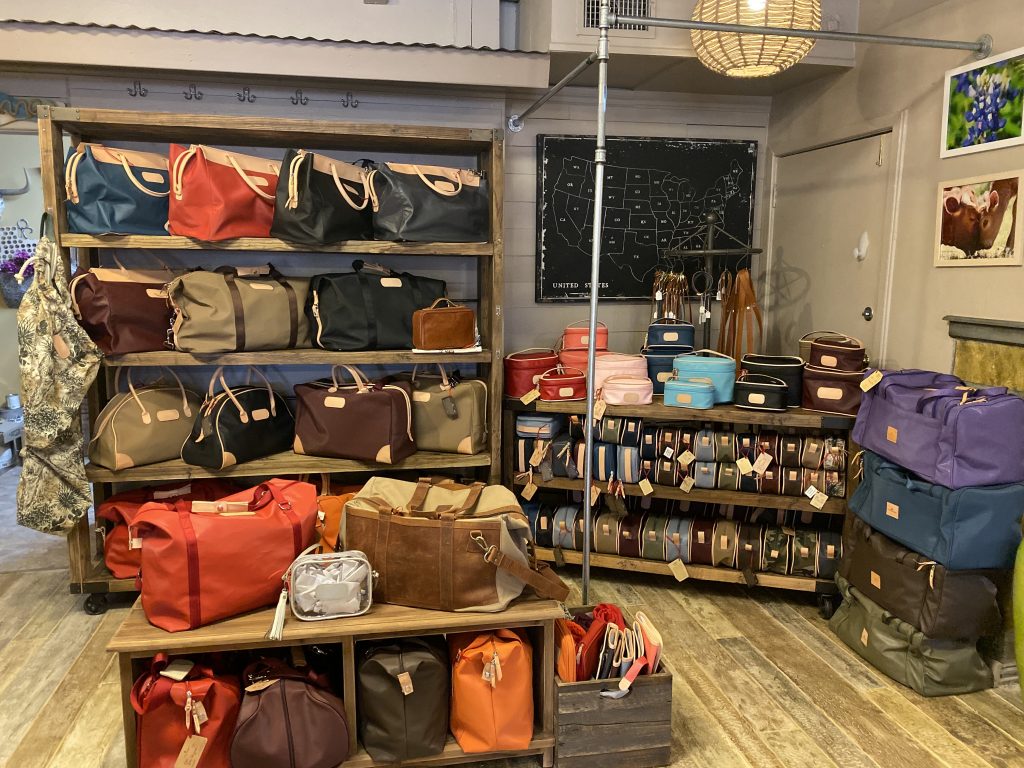 Everyone – Jon Hart Bags
Mays Street Boutique is the only place in town to get Jon Hart bags. This Texas-brand has a unique style and are great for both men and women. From clear bags to shaving kits and large travel bags and more, these bags are durable and are a true statement piece. Also, Mays Street Boutique can stamp them in the stores with initials or names.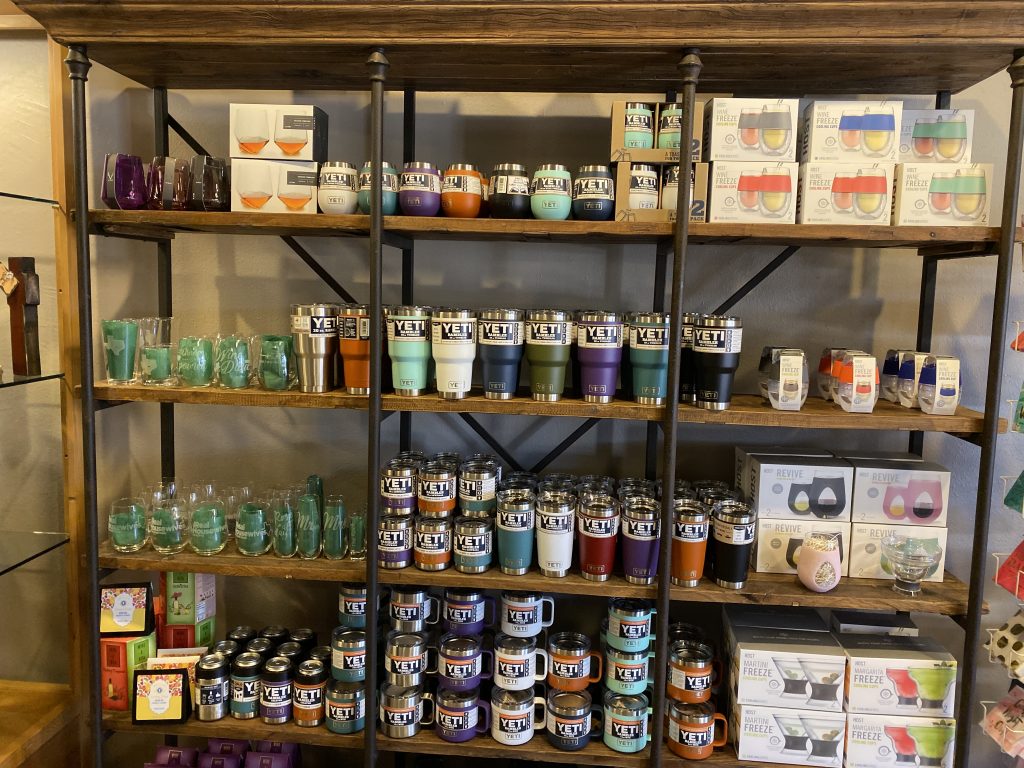 Hostess Gift – Unique Drinkware
Mays Street Boutique has fun drink ware for all occasions. Yeti coffee mugs and water bottles in fun colors make a great gift. Freeze-able martini, margarita, wine glasses and even bowls are both practical and stylish. And check out the "Real Housewives of Round Rock" etched wine glasses for a fun Hostess treat!
Holiday Gift Ideas in Round Rock: Texas Vinyl Dispensary & TVD Designs Craft House & Studio
Everyone: Fun Group Gift or Custom Gift
Texas Vinyl Dispensary has everything you need to personalize a gift for those special people in your life. Anything from shirts, to koozies, cups and more can be gifted this holiday season. They can even do custom orders! Get yours in soon, before time runs out.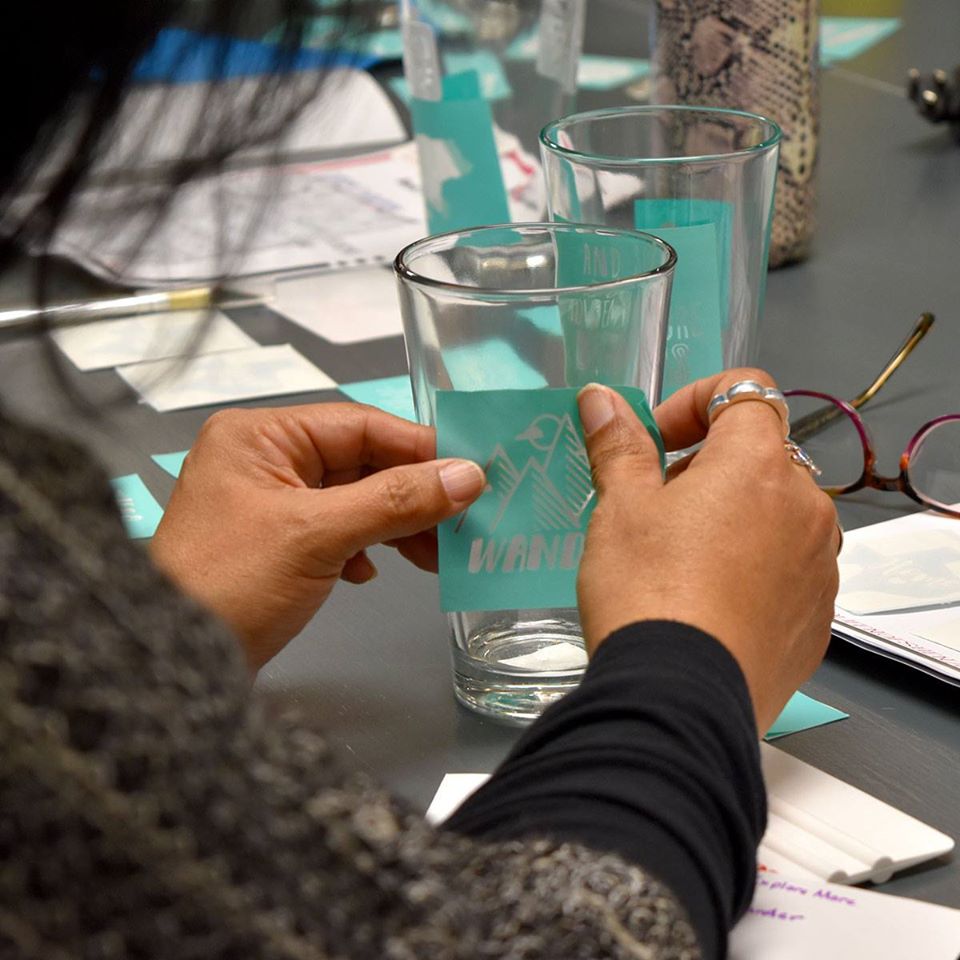 Mom/Sisters/Friends: Gift Certificate to a Class at TVD Designs
TVD Designs Craft House and Studio offers an array of various classes to get your craft on. They offer everything from Silhouette, to Cricut, to alcohol inks, glass etching, kids slime, private parties, and so much more. You can even buy a gift certificate on our website to give a friend the gift of crafting this holiday season. Learn more here.
Holiday Gift Ideas in Round Rock: To Have & To Hold
Grandmothers/Family Gift: Customized Family Cutting Board
I LOVE this idea!! Take a family recipe that has been handwritten by Grandma and have it burned into a cutting board! Or have the grandkids write a special note to Grandma & Grandpa and do the same. The possibilities are endless to create a special gift! And it can all be done by email and in TWO DAYS time!! Such a unique and special gift! Learn more here.
Hostess/Office/Teacher: Round Rock Water Tower Candle
To Have & To Hold has their own line of candles that are unique to the area! And they smell FANTASTIC! Choices include a Round Rock Water Tower, a Hutto Hippo, a Pflugerville, a Georgetown Main Square and even one for To Have & To Hold! And they ALL smell fantastic!
SHOP LOCAL THIS YEAR!
Don't miss all the Fun Happening in Round Rock this Holiday Season!