Round Rock Holiday Gift Guide: Teen Gifts
Today we are Holiday Gift shopping for teenagers here in Round Rock.  Check out all these great finds…..
The Holiday Shopping season has begun! Do you think you can find a Christmas Gift for everyone on your list in Round Rock?  I bet you can! In fact, I am challenging you to try! Last week, I spent a few days shopping for my family here in Round Rock and I was AMAZED at how many GREAT gift ideas there are in the local stores.  And I love putting my money back into supporting local businesses. I want  the taxes I pay stay here with the city. And with such a great selection out there, it's a win-win for everyone.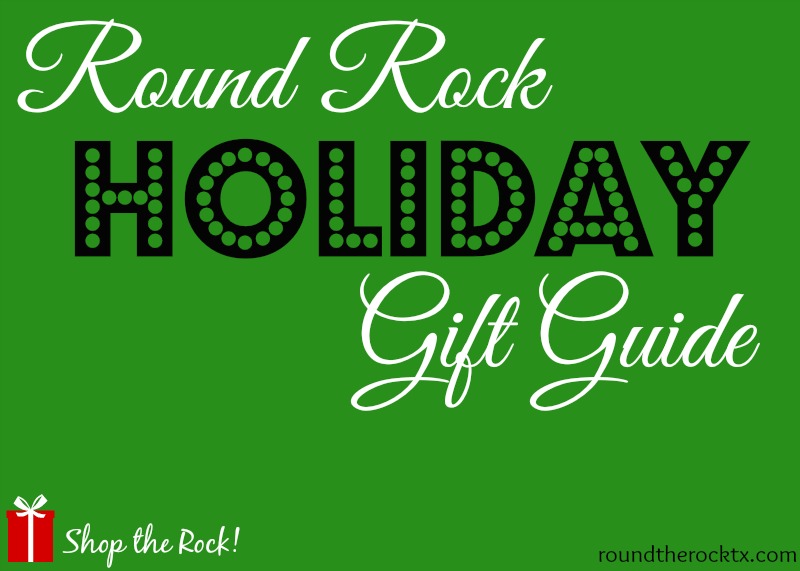 Teenagers can often be the hardest to buy for, as they can be pretty picky.  There are a number of great shops here in Round Rock that have some fun ideas to help you out though!  Let's start at Sweet Love Sugar Britches:
Pre-Teens & Teen girls love Vera Bradley and Sweet Love has lots of items to choose from – tote bags, wallets, purses, cosmetic bags, sunglasses, blankets, &  more.
Girls really like these personalized insulated cups from Paparte'.  You can get matching phone covers, coffee travel mugs, pens, & keychains – they can personalize them on the spot for you.  Sweet Love Sugar Britches also has a ton of adorable t-shirts, jewelry, and hats.
Another great gift shop in town that has a number of cute things for teens is Che Bella.  They have lots of personalized jewelry – scrabble tiles, penny initial charms, & charm necklaces to make.  And I loved these personalized pennants that can be customized to what your daughter's favorites are.
Che Bella has these adorable boot cuffs to choose from.
Heading over to The Book Spot, they always have the most popular books that Young Adults like to read – and have soem great boxed sets to get your child caught up on some of the top sellers. The Divergent series is a great pick.
But what I really love about The Book Spot is how they introduce us to new and local authors.  Some of these books may not be as well known as soom, but they are just as good:
Scorched by Mari Mancusi – A teen dragon tale that takes place in West Texas
The Burning Sky by Sherry Thomas – YA fantasy with magic & adventure
Solstice by P.J. Hoover – Mythological book that takes place in Austin 
Splintered by A.G. Howard – Fantasy retelling of Alice in Wonderland
Reboot by Amy Tintera – Teens come back to life as a 'reboot' – perfect for Hunger Games fans
The Book Spot also carries the entire Lone Star Book list – several of which I have even read as an adult.  If none of these books catch your interest, head into the store and tell the owners what your child is interested in – I am positive they can provide you with some great recommendations.
There are some other businesses in town that can provide you with unique items or even gift certificates for your teen.
Sweet Love Sugar Britches is located at 106 S Mays St.
Che Bella is located at 16238 RR 620.
The Book Spot is located at 1205 Round Rock Ave.
I can't think of a better time to support our community by shopping local.  Check out all the reasons why you should at Shop the Rock. Merry Christmas and happy shopping!!
Round Rock Holiday Gift Guide: Children's Gifts
Round Rock Holiday Gift Guide: Teen Gifts
Round Rock Holiday Gift Guide: Ladies Gifts
Round Rock Holiday Gift Guide: Mens Gifts