Making an Impact in Your Community: The Notgrass Family
This article was originally published in our 2020 Holiday Edition of Round the Rock print magazine. You can find our magazine at all area H-E-Bs, as well as local businesses and restaurants and Round Rock community buildings.
Giving back has always been a way of life for Allison Notgrass.  Living in Round Rock since she was two, Notgrass grew up with parents who gave back to the community.  So it was only natural that when she and her husband created their businesses here, they continued to donate both monetarily and with their time, and have passed along this desire to their daughters as well. 
"This year more than ever, there is such a need for connections with people. Taking the time to make others feel loved and valued is such a need in our community, and you may never know how big of an impact your small gesture had on someone else's life."
Allison, and her husband, Blake Notgrass, both grew up in Round Rock and returned after college to live here.  It was important for them to raise their two daughters, Abby (14) and Morgan (12)  in the same small town they loved, close to family.  
"We love Round Rock, because of the strong sense of community. The people who live here are what make Round Rock such an amazing place to live." Nograss says.  She credits the strong sense of community support for one another, "I have seen time and time again the community come together to help those in need."  They wanted their own children to recognize opportunities to help others and learn the joy in giving back. 
When Notgrass moved to Round Rock, both her parents worked at the Texas Baptist Children's Home (TBCH).  Her father, Nelson Nagle, was in development and her mother, Debbie Rippstein, was director of the Family Care Program.  This program is for single moms & children and it helps provide a stable place to live while teaching the parent how to better provide for their children. It is important to note that Debbie Rippstein is still active at the Texas Baptist Children's Home and serves currently as the President.
Notgrass grew up living on the TBCH campus with 'lots of playmates.' From her childhood perspective, she didn't realize the difficult situations these kids came from and saw them as normal kids.  Which in turn helped create a sense of normalcy for the families who were living there. The Family Care program at TBCH is still an active and important initiative in our community. 
Fond memories of growing up in Round Rock include hanging out at the little league fields and eating pizza at Mazzio's.  She and her family attended First Baptist Church and would go out to eat for Sunday suppers.  She loved the sense of community our city provided.  She recalls they would always run into people they knew. 
Both Blake and Allison graduated from Round Rock High School, but didn't meet until years later while both were attending the Congressional Inauguration for Congressman John Carter in Washington DC in 2003.  They were married at the little white chapel on the TBCH campus and settled down here in Round Rock soon after. 
Blake worked at Dell and Allison owned her own photography studio when her father, Nelson Nagle and his wife Carla, approached them with a business idea.  Both of their families have had different small businesses in town throughout the 4 decades they have lived here. Since the late 90s, Nagle has developed many properties in Downtown Round Rock and saw the need for a great restaurant to complement the office spaces. In the search to find the right restaurant concept to go into the "West Main Street District", they decided to create it theirselves.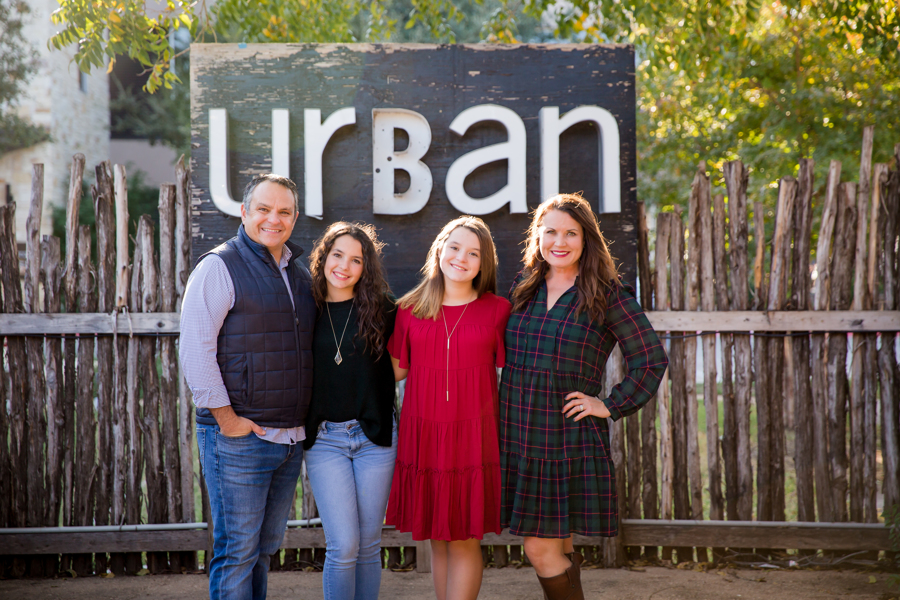 And in 2016, the Notgrasses partnered with the Nagles to launch URBAN Eat.Drink.  Their vision was to create a unique place for friends and colleagues to gather in a classy, yet casual atmosphere. They wanted quality food, innovative cocktails, and a place that merged the small town vibe with the growing city culture.
She admits they really didn't know what they were getting themselves into at the time, and their "side project" quickly took on a life of its own!  Within a year and a half, they expanded to add two more areas to their business. Urban Rooftop is their 4th story cocktail lounge with city views, bat watching and live music. Urban Creekside is their private event space for small to midsize groups. It's a great space for rehearsal dinners, milestone birthday parties and corporate events.
As small business owners, they were not immune to the pandemic this year,  closing their doors for 10 weeks.  Even after reopening, they spent the next few months only operating at a reduced capacity and it's been difficult to regain the momentum to get back to where they were before COVID. But these unexpected challenges allowed them to get creative in different ways to welcome guests back to the restaurant and rooftop.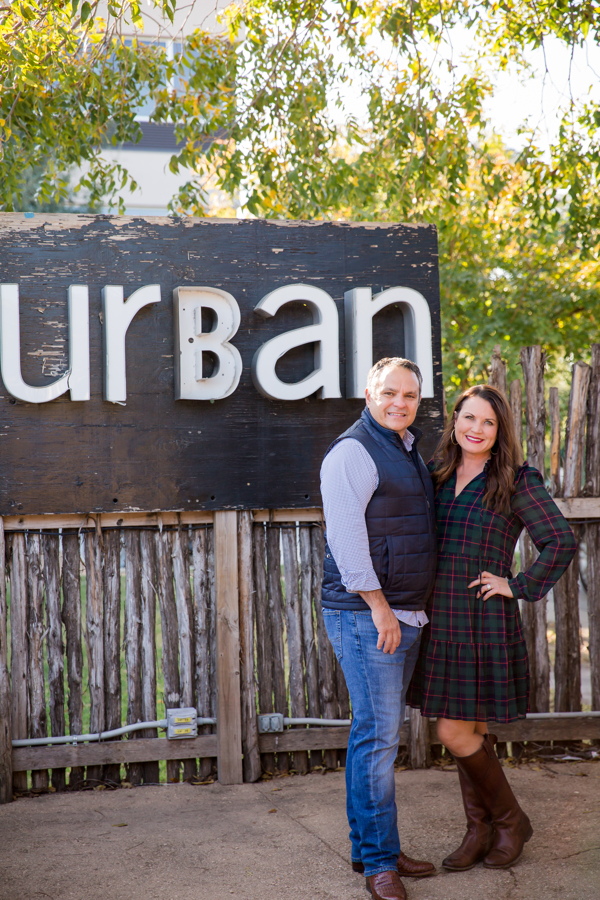 They have great outdoor patio areas at both locations, so they added live music most nights of the week. And as we head into the cooler months, they are working to expand and enclose their patio at the restaurant so they can keep it warm and a comfortable outdoor space.  They credit the support of our patrons to helping keep their businesses open. 
Notgrasses' parents instilled the importance of serving others.  "They always said that they have been blessed and they should use it to bless other people."  And the Notgrass Family continues with this mission today.  Not only do they give back to the community through their businesses, but they volunteer their time in various projects with their daughters.  Notgrass is a member of the Round Rock Women's Club and National Charity League and volunteers at their church, First Baptist Church Georgetown.  What an honor to see this type of generational giving in our community! 
***all photos taken by Kelly Colson, of Kelly Colson Photography