Local Round Rock Restaurants Get Creative
This article was originally published in our 2020 Fall Edition of Round the Rock print magazine. You can find our magazine at all area H-E-Bs, as well as local businesses and restaurants and Round Rock community buildings.
Local Round Rock restaurants have been hit hard with this pandemic.  Many have been working diligently to rise above the low sales and find new ways to cater to their customers.  Take a look at some of these inventive ways that local chefs and owners are creating and please continue to support all the local restaurants in Round Rock. 
Greenhouse Craft
Greenhouse immediately went to selling family meals.  They came up with a variety of yummy, off-the-menu meals and made a limited amount each day.  They became so popular they were able to sell out most days.
https://www.greenhousecraftfood.com
1400 Old Settlers Blvd 
The Yogurt Experience
Customers can order make-your-own FroYo Creation kits online and pick them up curbside.  They also have reached out to local businesses to provide FroYo Creation delivery kits.
https://yogurtexperience.com
200 University Blvd Ste 230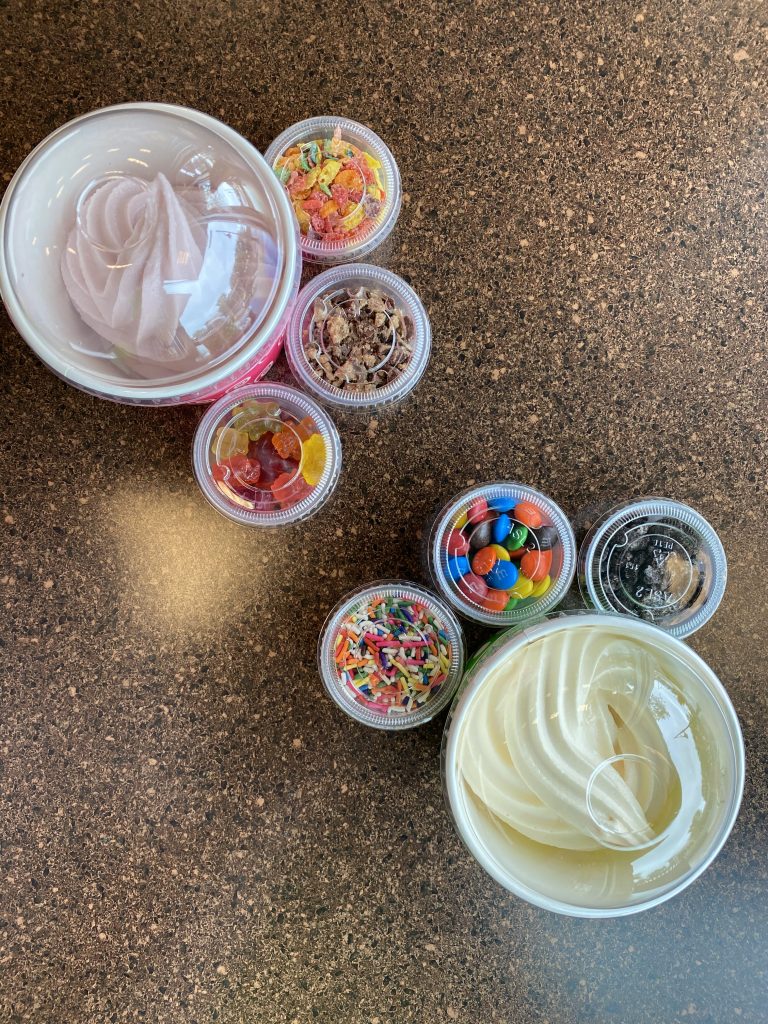 Wine Sensation
Wine Sensation created Virtual Wine Tastings.  Customers pick up 3 bottles of wine and 3 food pairings and watch a YouTube video  at a later time to learn all about the wines.
https://www.winesensation.com/
409 N Mays St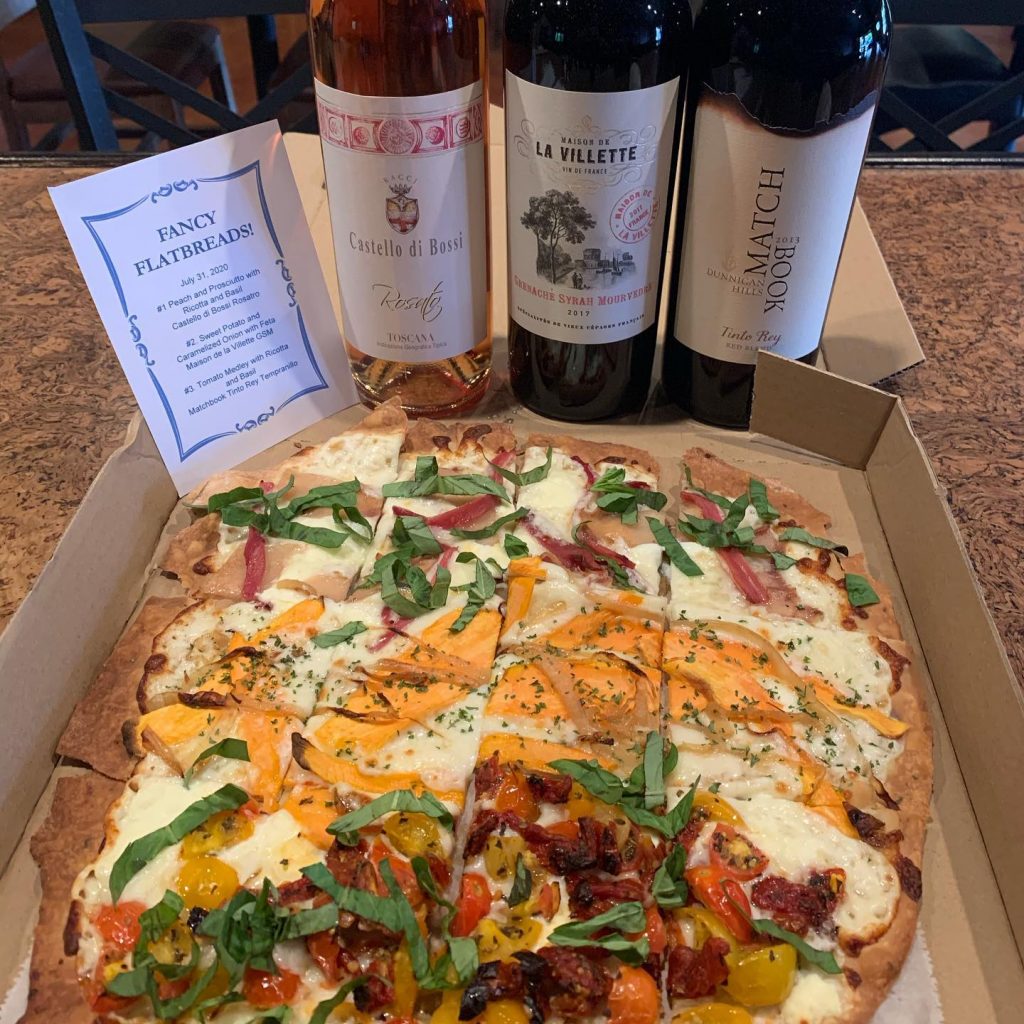 Mi Mundo Coffee
Rather than completely close when the stay-at-home orders began, this new coffee shop set up out front of the store, allowing curbside ordering.  They also offered free coffee for all healthcare workers.
https://www.mimundocoffee.com
106 S Mays Street Ste. 100
Gino's
Gino's turned their Family Meal options into takeout and promoted different ones each day to give customers a variety to choose from.  Gino's has been a staple in Round Rock for the last 27 years and really counted on customer loyalty to keep them going.
https://www.ginosroundrock.com
1701 S Mays St
URBAN Eat.Drink
Local favorite, URBAN was closed for several months but when they re-opened they introduced new drinks and menu items like the charred eggplant dip. They created a whole new menu for the popular Weekend Brunch.  They also created kits to make their signature cocktails at home and offered live music on the patio at the restaurant Thursday-Saturday nights.
https://www.urbaneatdrink.com
110 S Harris St
The Alcove Cantina
When sister restaurants, The Rock Sports Bar & The Flats were shut down again in July, owners created a "secret menu" to order The Rock favorites like their Buffalo Chicken Sandwich and the popular Dragon Burger.  They also have paid-it-forward by offering free meals to those in need with their The Rock Gives Back program.
https://www.alcovecantina.com
119 E Main St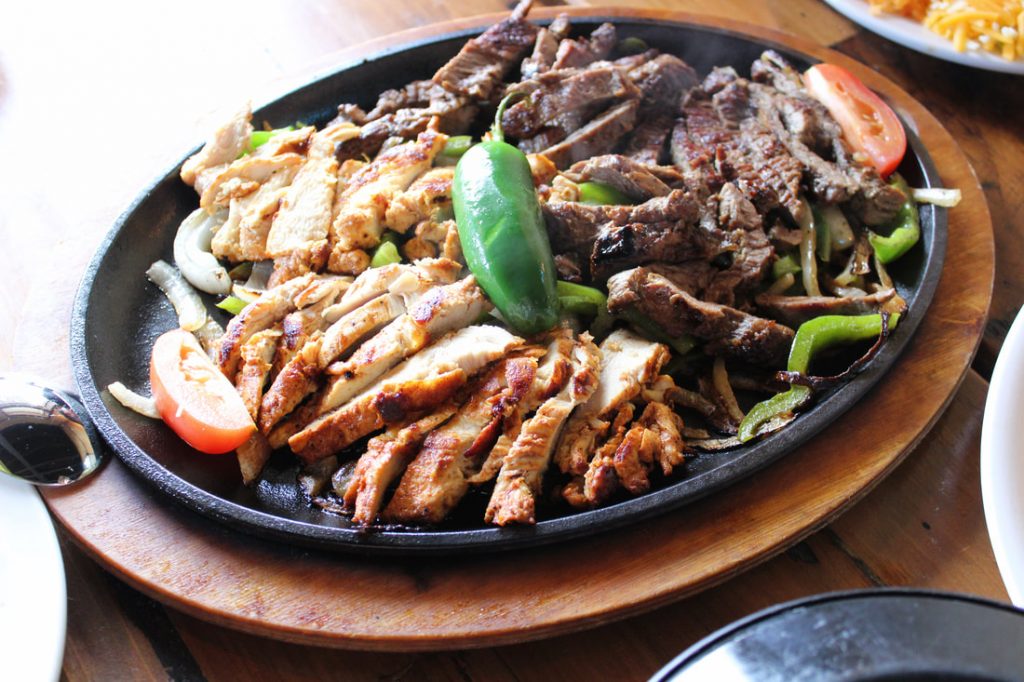 Pizza Delight
Pizza Delight immediately updated their phones and designed and implemented a curbside option. They found that customers are much more patient waiting in their vehicles. They also credit their success thanks to the high amount of customer loyalty they have seen.
https://www.pizzadelighttx.com
1700 E Palm Valley Blvd 
Craft & Racked Wine Bar
Craft & Racked created DIY Charcuterie Boards for both adults and kids.  They also quickly made their wine flights and beer growlers to-go, so people could enjoy a nice evening of wine tasting at home.
https://www.craftandracked.com
1400 Old Settlers Blvd Ste 203
Waffle Love
Waffle Love created fun "Waffles & Chill" Quarantine Packs where you could enjoy both a sweet & savory waffle. They also have offered free food and free delivery to some neighborhood shut-ins and local emergency service members and senior living homes.
https://waffleloveatx.com
1300 Gattis School Rd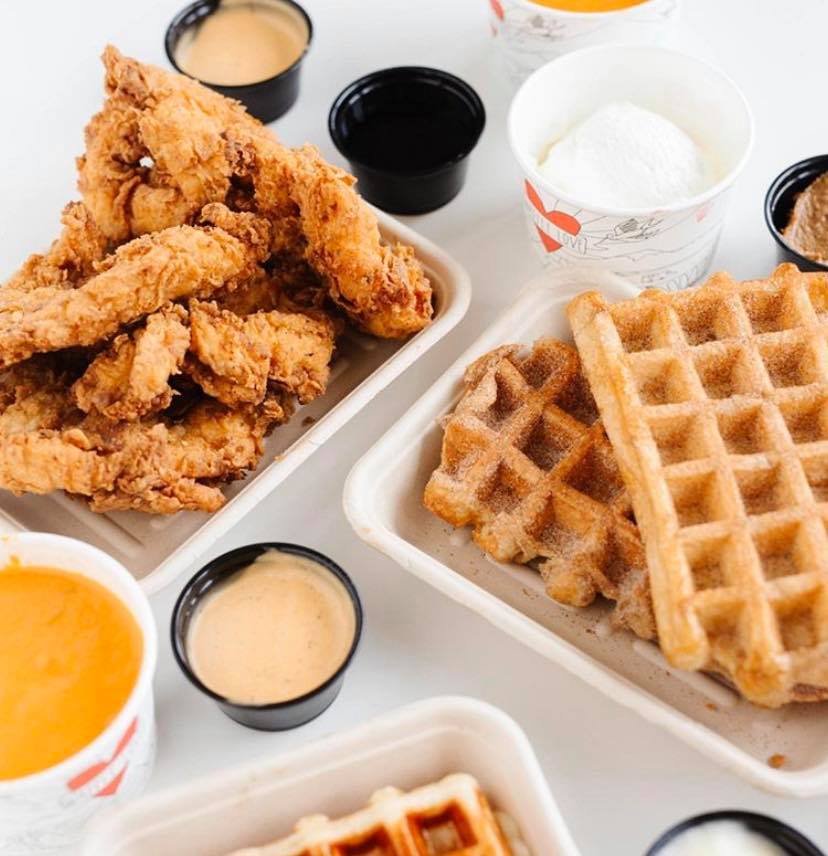 Other Articles You May Be Interested In