Why Kalahari Resorts is a Good Thing for Round Rock
Kalahari Resorts and Convention Center opened last week with a gala fit for Vegas. Themed dinner, glow-in-the-dark acrobatics, live music, fireworks and a surprise concert with American Icon, Lee Greenwood. It was a splashy way to join the Round Rock community, but that's not what has me loving Kalahari so much.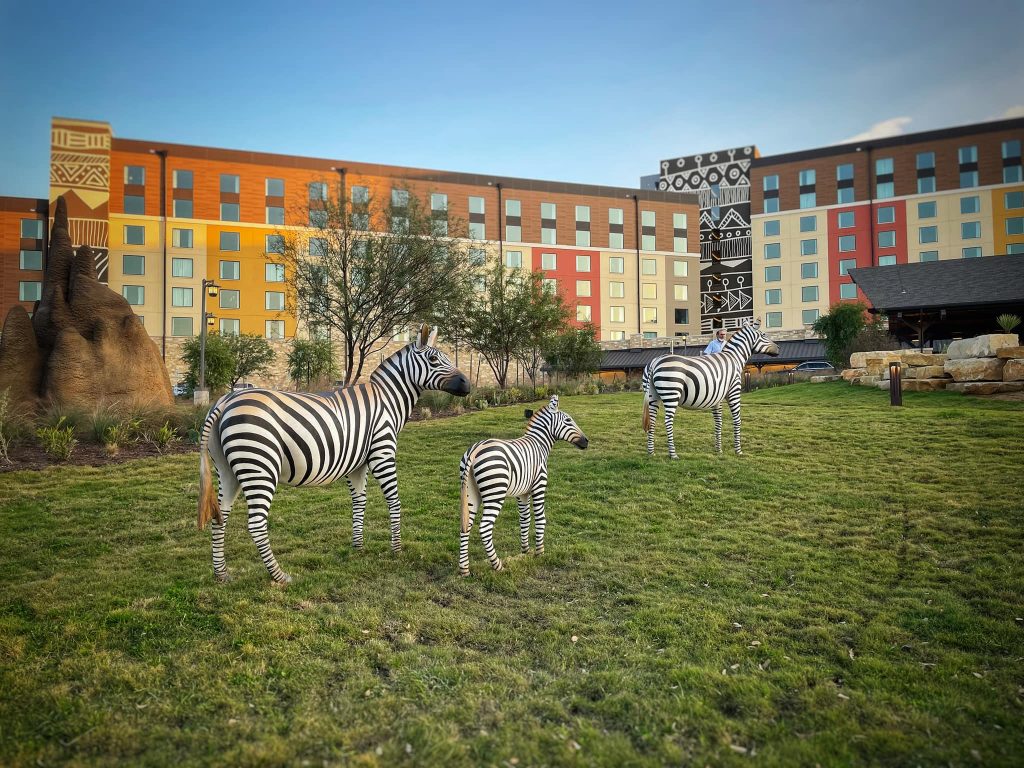 In fact, before I stepped foot into Kalahari, I was indifferent to them opening in Round Rock. I didn't participate in the "against or for" conversations on Facebook at all. I live on the west side, so I didn't care about increased traffic. I didn't see it being built, so I didn't realize how big it was going to be. And with 2 older kids, we have visited our share of waterparks. Honestly, what was Kalahari going to bring our family?
Plenty.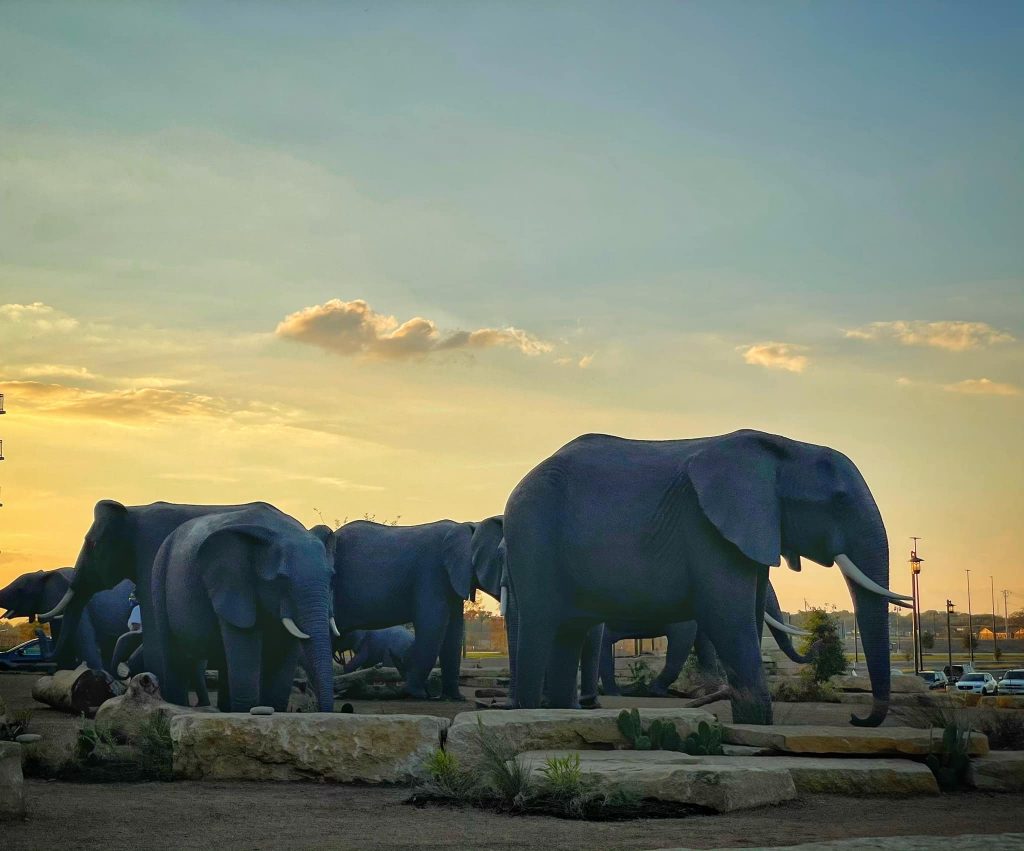 Kalahari Resorts and Convention Center impressed me – in multiple ways. Here is why I think Kalahari is good….no, GREAT, for Round Rock.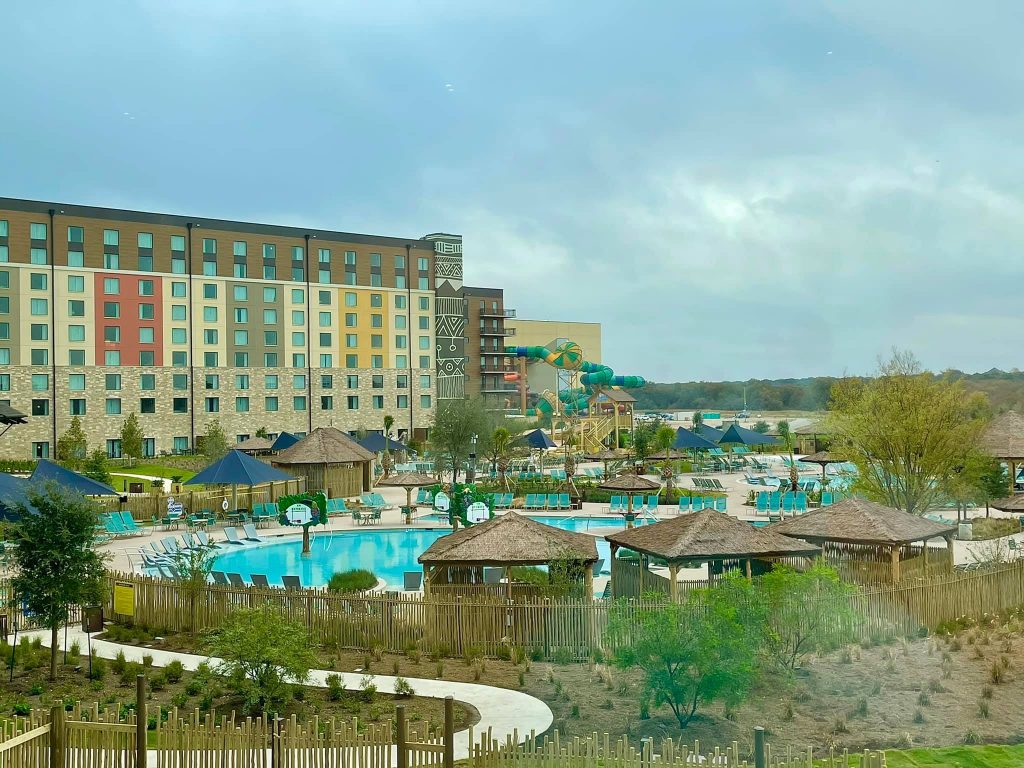 Last Saturday, I attended the Grand Opening Weekend as a Media guest, which means I was invited to stay overnight – comped. But let me be clear, my opinion that you are reading now has nothing to do with the fact that my stay was comped and everything to do with the impression Kalahari has made on me.
1. Family Owned
Did you know that Kalahari is family-owned? The Nelson Family, under the leadership of Todd Nelson, is the family behind the resorts. I had the opportunity to meet Mr. Nelson and hear the story of how Kalahari Resorts came about and was so impressed to learn that it started in the mid-80's with a pizza joint.
Kalahari is ran by Nelson and his wife and all five of their children have an active role in the company. He called them all up on stage Saturday night to introduce them and it was then that I realized that despite the enormity of Kalahari here in Round Rock, it truly is a family-owned business. And supporting family-owned businesses is what we do well here in Round Rock.
And on a side note – I watched Mr. Nelson walked around the waterpark area on Sunday picking up trash. How many CEO's have you observed doing this?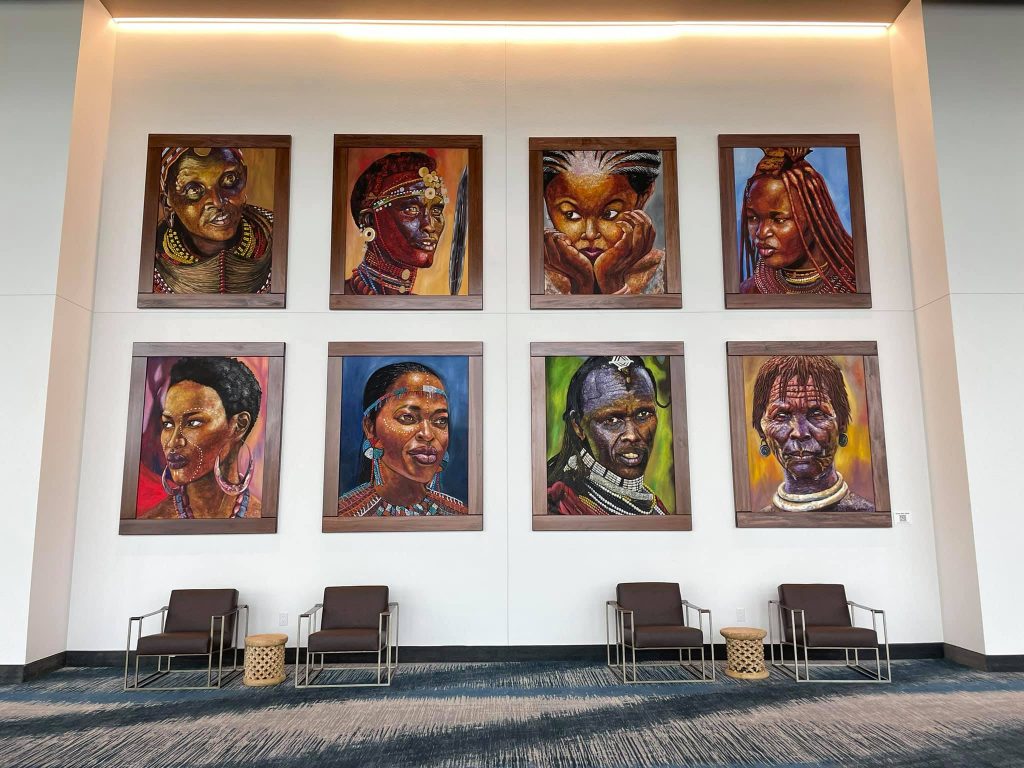 2. Employment Opportunities for the Area
When I checked into the resort on Saturday, I had the opportunity to speak to an employee at the front desk about what she thought about the resort.
"I love that I am 6 minutes away from my home. I love that I can now come to work at such a beautiful and unique place. I've only been here for one month but they have taken such great care of us."
Kalahari employs so many local residents. I don't have numbers but I saw so many employees this past weekend and all had big smiles on their faces. And most everyone of them greeted me as I walked by. It made me realize how many great jobs were brought to Round Rock with the opening of the resort.
3. The Waterpark is Amazing
There, I said it. I am not a big fan of waterparks but this one made me want to get my bathing suit on. "The World's Largest Indoor Waterpark" certainly lives up to its name. I was impressed by how many slides there were available for all ages.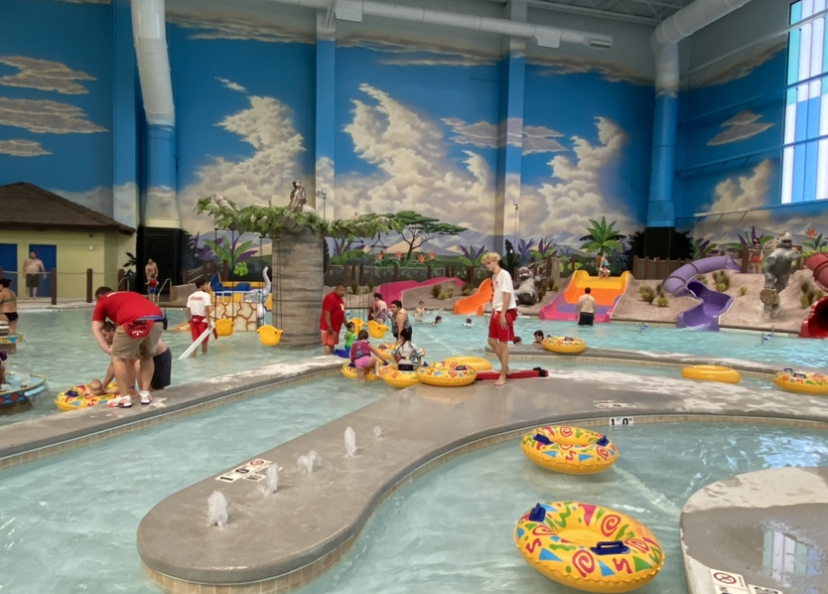 The toddler area included slides, swings, waterscapes, and a lazy river.
This giant water playscape was filled with activities – and several water buckets.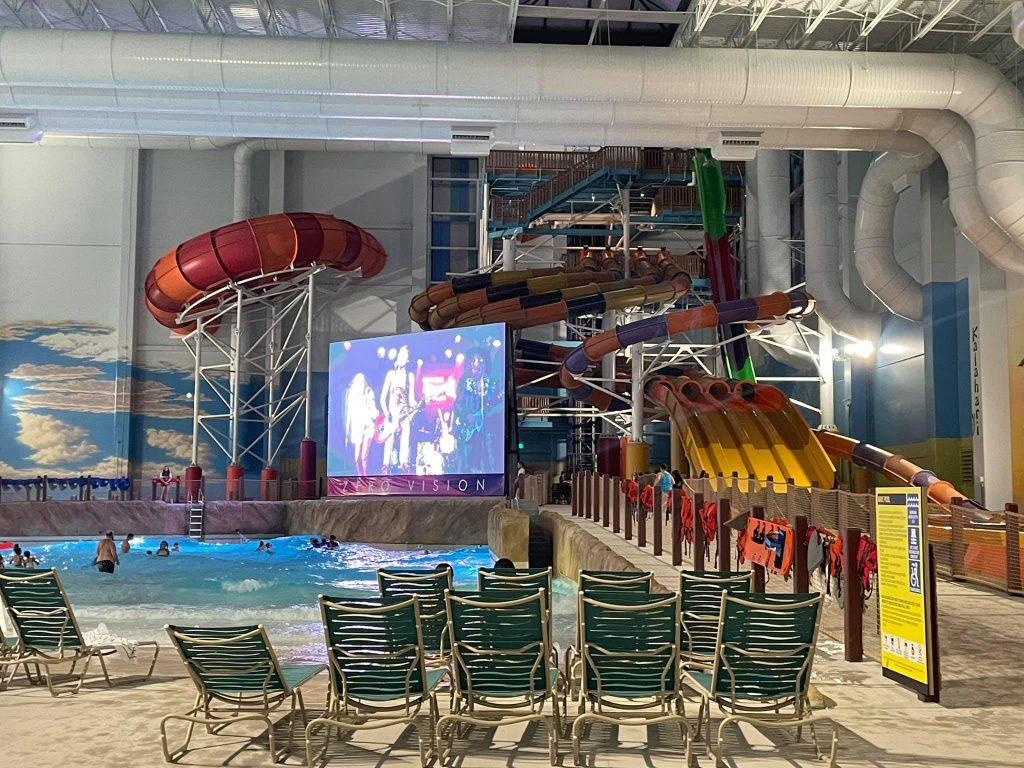 There are lots of thrill rides for daredevils in the family.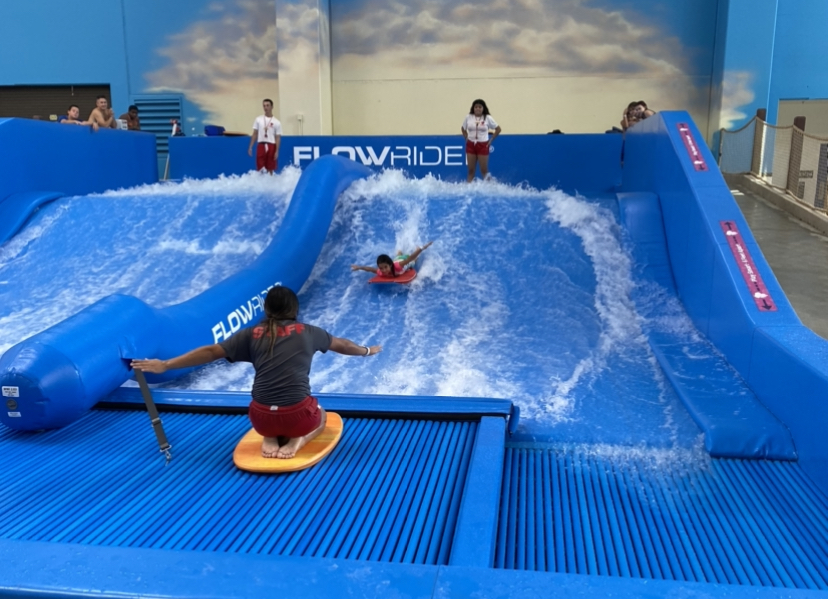 I enjoyed watching the lifeguards teaching kids how to kneeboard.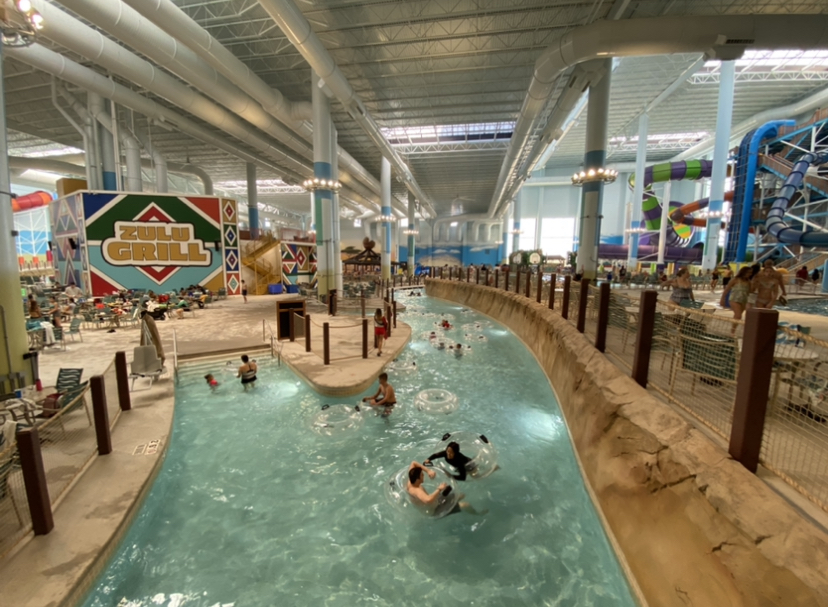 4. New Variety of Restaurants & Bars
Though I didn't have an opportunity to try the restaurants at Kalahari, I did speak to several who did and all said they were delicious. You don't have to have a room at the resort to enjoy dinner at Sorentino's Italian Kitchen, Cinco Ninos, Double Cut Steakhouse, or B-Lux Grill & Bar.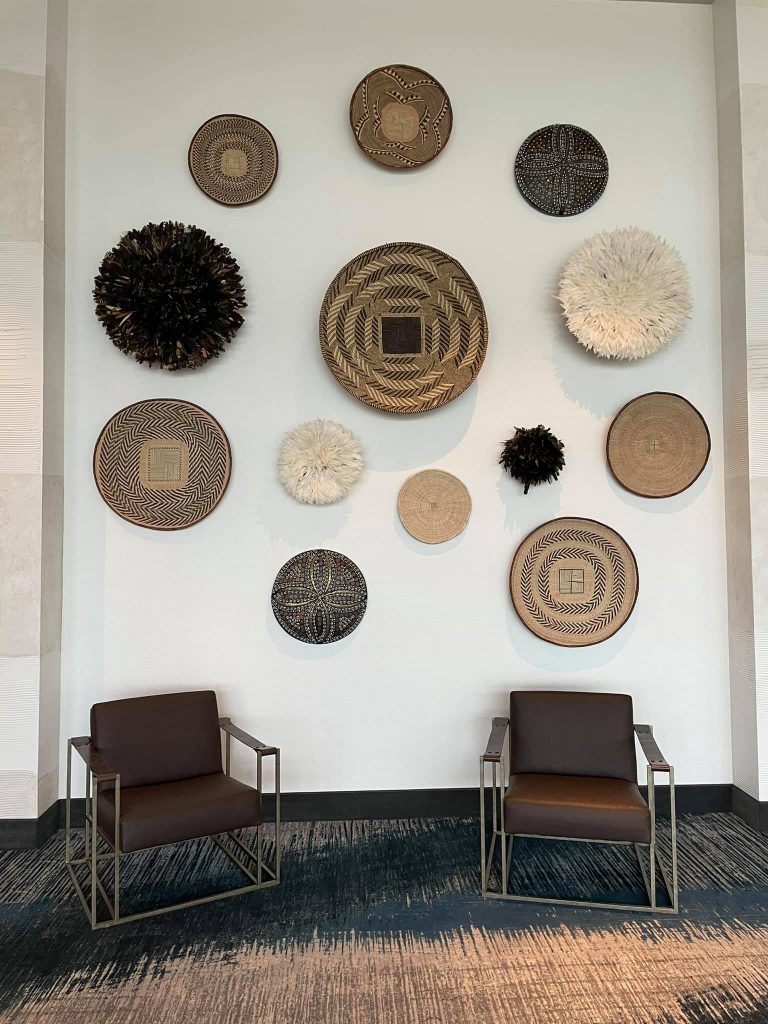 Also, they have a gorgeous lobby bar and piano bar to enjoy some nightlife.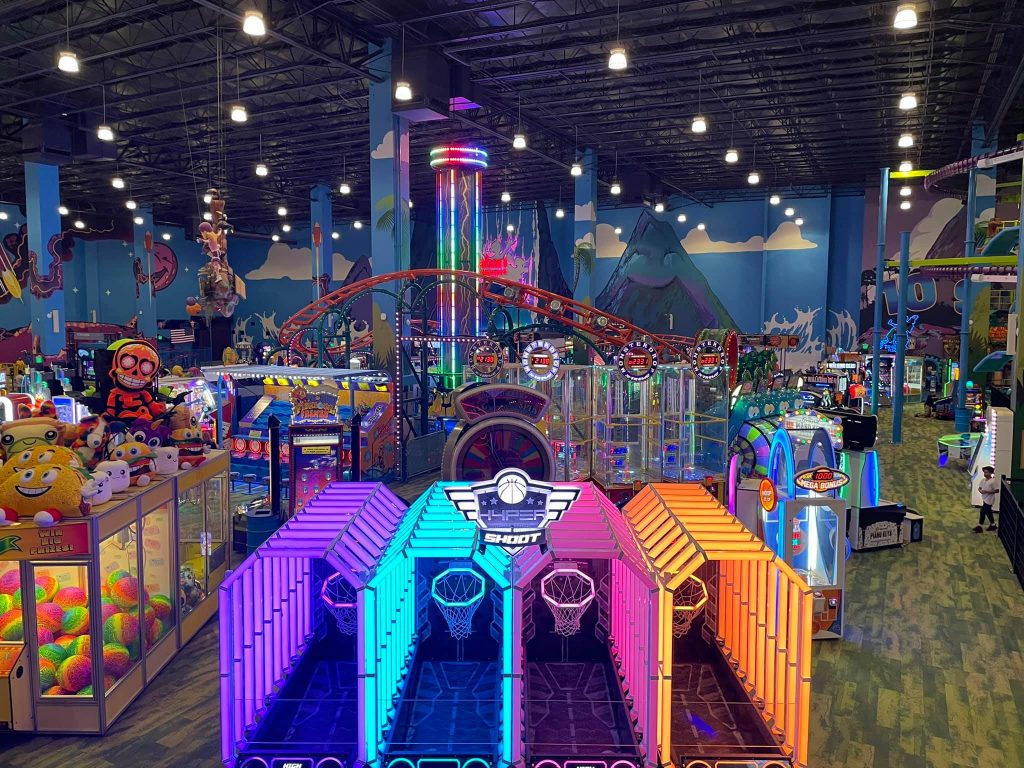 And lastly, the amusement park, Tom Foolery's, is fun for all ages.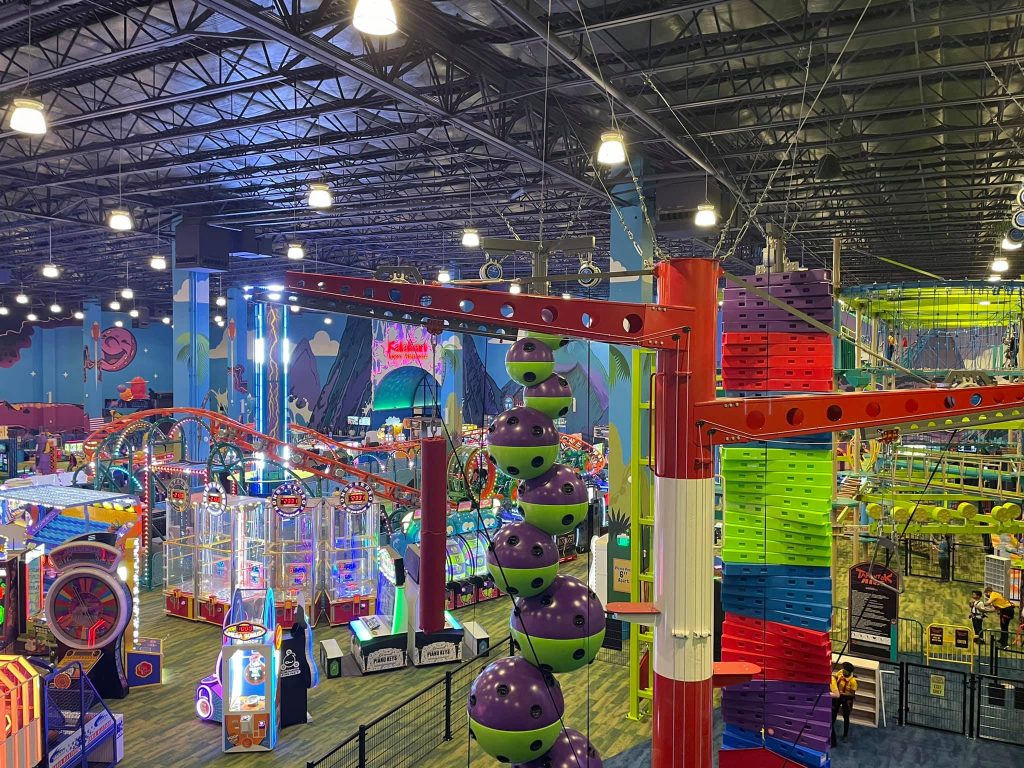 I have always been enthused when new things are introduced in Round Rock and I can't wait to try these restaurants soon.
5. Like You're Not in Round Rock
"I feel like I'm not in Round Rock." was the ongoing theme I heard throughout the weekend. And I couldn't help but agree.
Once you walk through the front doors, you are transmitted to another place. The African-theme is prevalent throughout the resort and I found it to be beautiful and tasteful.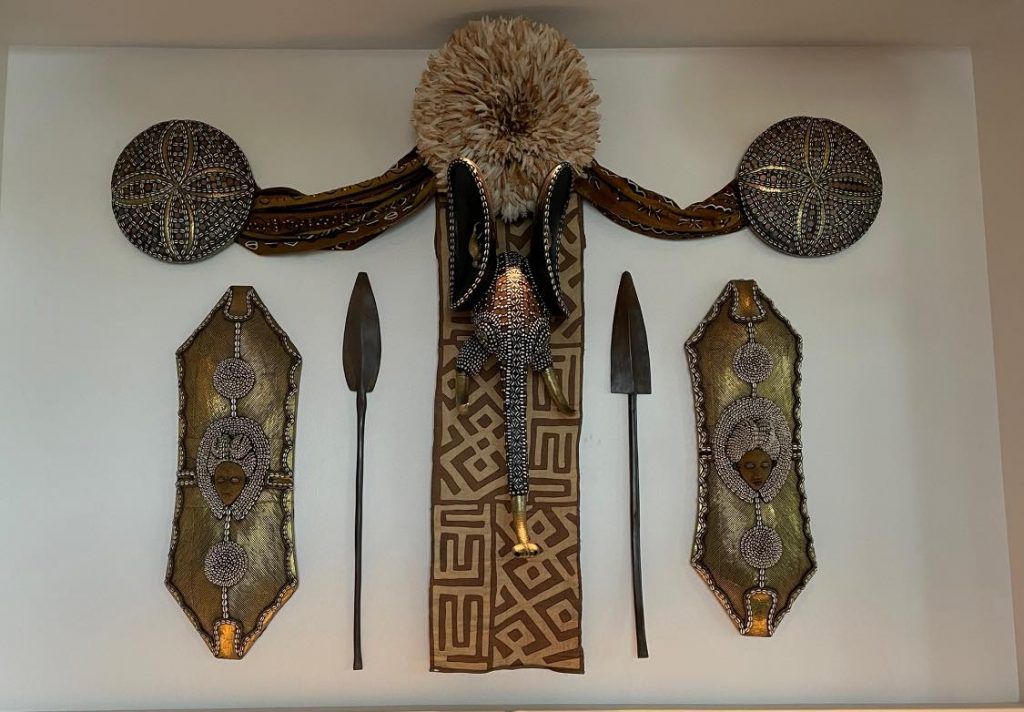 You can check-in and not need to leave until your staycation is over, there is so much to see, do, and eat!
But Did You Feel Safe?
So let me address the biggest elephant (no pun intended) in the room. Did I feel safe staying at Kalahari amidst the pandemic?
Yes.
The resort did a great job of signage and sanitizer stations (even in every elevator) all over the place. Masks were required for everyone – guests and employees – unless you were physically in the water swimming.
I observed people staying within their groups and maintaining a safe distance from each other. I felt completely safe my entire stay.
How Can I Visit as a Round Rock Resident?
Currently Kalahari Resort is offering Day Passes to visit the WaterPark – click here to learn more. And you can always visit Tom Foolery's Amusement Park or any of the restaurants at anytime.
But I highly recommend staying overnight and getting the passes that come with the room. You can start using the waterpark early on the day of your stay before you check in at 4PM and you can swim again the next day until 3PM. If you are looking for local deals, sign up for their emails to receive them.
Are you New to Round the Rock? 
We feature all events happening in Round Rock via our CALENDAR and our FACEBOOK page & FACEBOOK GROUP (make sure to join the group to not miss out on any exciting events. 
And check out out 2019 Best of Round Rock list. Each year we poll YOU to find our the Best of Everything in Round Rock – restaurants, shops, physicians, and more. See the results of the 2019 Best of Round Rock here. And stay tuned for the Best of Round Rock 2020 coming very soon!