Round Rock Express' Triple-A For a Day Event | August 8, 2015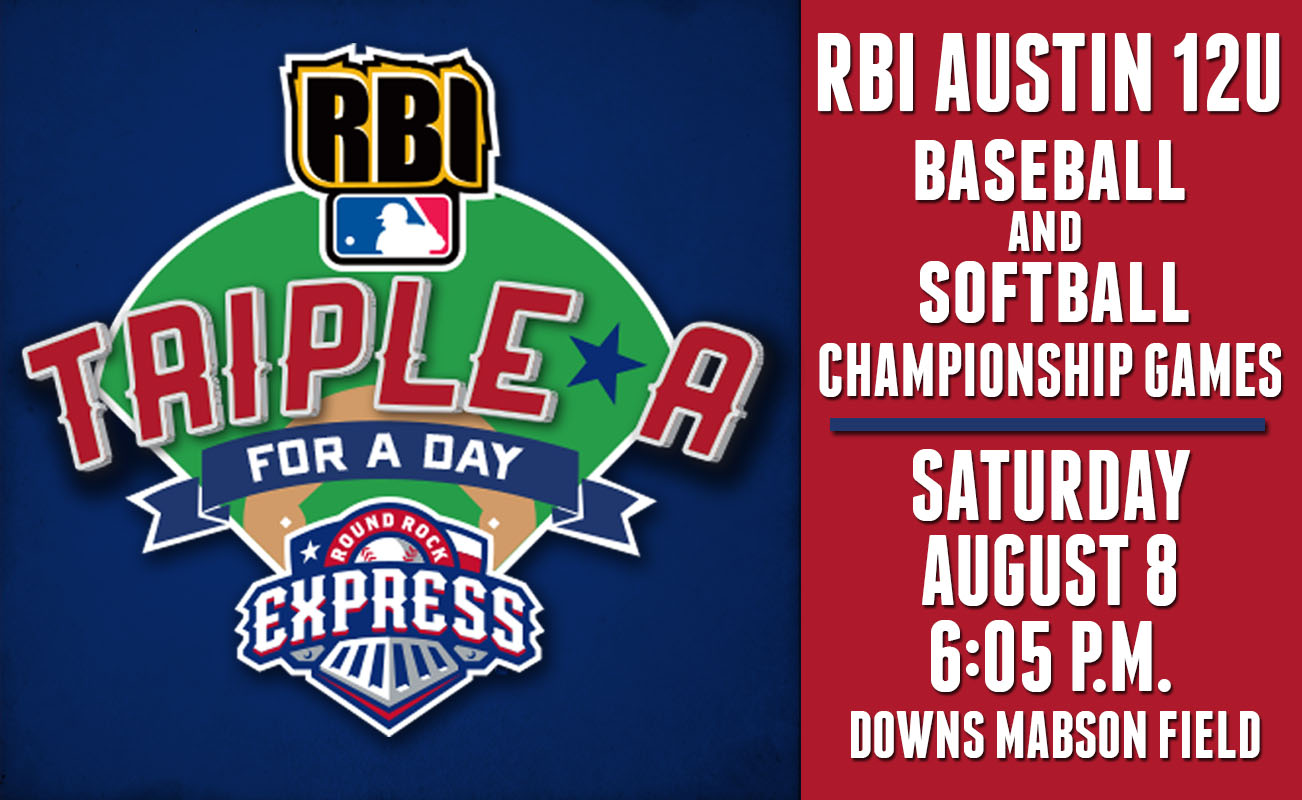 On Saturday, August 8, the Round Rock Express is going take Dell Diamond down to Downs Mabson Field and turn the RBI Austin 12U baseball and softball championship games into Triple-A for a Day!

A few highlights of this year's game include:
– A ceremonial first pitch by Olympian and former Longhorn All-American Cat Osterman
– The Party Patrol will bring promotional favorites such as the Dizzy Bat Race, the Chicken Dance and more all lead by Spike and company
– Glen Norman, the official voice of Dell Diamond, will be announcing the game
– Express inflatables will be located on the 1st  and 3rd  base sides
– Baseball buddies will take the field before the game, just like at Dell Diamond
First pitch is set for 5:45 p.m. The softball final is set for 6:05 p.m. followed by presentation ceremonies at 7:45 p.m. The baseball final starts  at 8:05 p.m.
Baseball and mentorship make up the partnership between the Express and RBI Austin as the two have made it their mission to serve the Austin community. The efforts of RBI Austin serve over 650 inner-city boys and girls through low-cost baseball and softball leagues, free clinics and year-round mentoring. "Triple-A For A Day" allows for the athletes of RBI Austin to feel like the pro ballplayers they aspire to be and see their hard work pay off.
Hope to see you there!