What's Happening this Week in Round Rock: Feb 10-16, 2020
What's Happening in Round Rock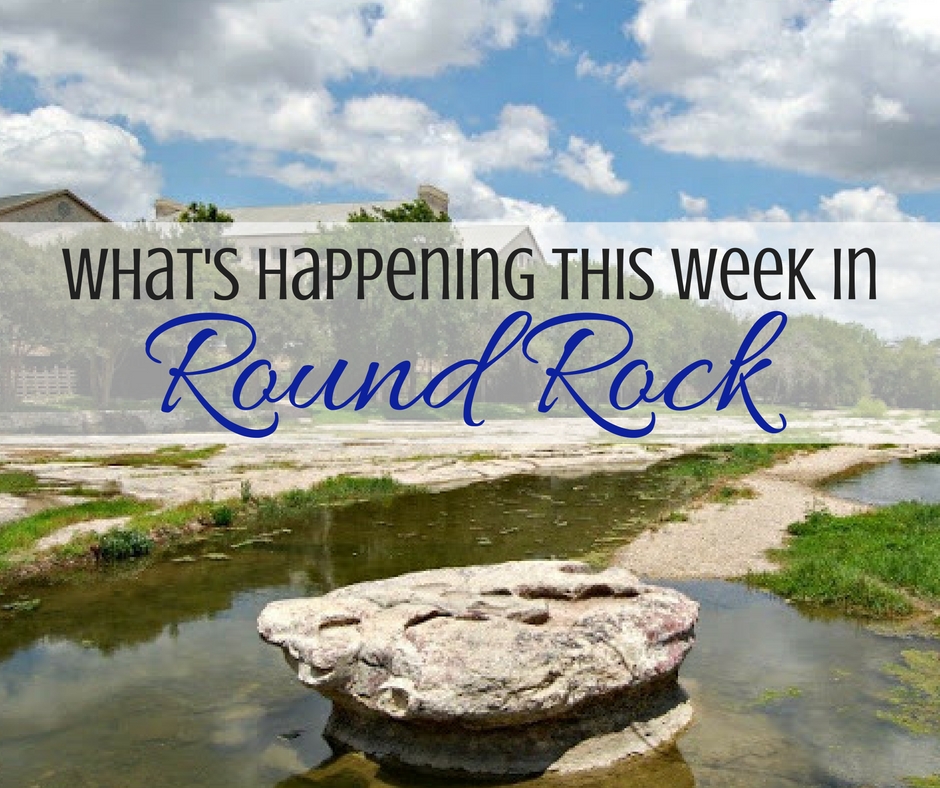 Feb 10-15: Brushy Creek's Heart Healthy Week
Feb 10: RR Express National Anthem Auditions
Feb 10-14: Valentine Playtime at the Library
Feb 11: Master Gardeners at the Library: Garden Critters
Feb 12: Tween Homeschool Valentine Party (ages 9-13)
Feb 15: Central Texas Teens & Kids Comic Con
Brushy Creek's Heart Healthy Week
Brushy Creek is celebrating Heart Healthy Week from February 10-15, 2020. Join in  for a week full of Heart Healthy activities!
RR Express National Anthem Auditions
Oh, say can you sing? Calling all solo or group singers and musicians, The Round Rock Express will hold national anthem auditions at the United Heritage Conference Center inside Dell Diamond on Monday, February 10, 2020 to see if you can perform the National Anthem at a 2020 Express game!
Valentine Playtime at the Library
Bring your little sweeties to Round Rock Public Library for an early literacy Valentine playtime featuring Valentine-themed activities. We'll read, write, sing, talk, and play together at come-and-go stations. There will be similar activities at three events on Monday, February 10, Wednesday, February 12, Thursday, February 13, and Friday, February 14. The free drop-in activity is best enjoyed by ages 18 months and older.
If your child would like to participate in a valentine exchange, please provide 20 valentines and/or individually shareable gifts for your child to distribute to other children. This is a great opportunity for children to write, stamp, add stickers, or add some other kind of developmentally appropriate message to their valentines before coming to our playtime. As participants leave, they can take home a fun bag of valentines from other Library friends.
Master Gardeners at the Library: Garden Critters
The Texas Master Gardener Association, a volunteer organization of the Texas A&M AgriLife Extension, is presenting a free monthly gardening program, Green Thumbs Up, at the Round Rock Public Library. Join us for Wild Critters on Tuesday, Feb. 11, 2020 in Meeting Room A. In this free workshop, you will learn about snakes, beneficial spiders, pesky critters such as raccoons, possums, armadillos, feral cats, as well as living and dealing with these critters
Tween Homeschool Valentine Party (ages 9-13)
Come celebrate Valentines Day with fellow homeschoolers at the Library on February 12, 2020 at the Library's Tween Homeschool Valentine Party. Create a crafty box to bring with your name, valentines and a shareable party snack. There will be games, food, music and crafts. Please bring a craft if you'd like! This event is geared toward tweens (ages 9-13) and siblings. For specifics, please contact the Stars Of Texas Homeschoolers. 
Central Texas Teens & Kids Comic Con
Round Rock ISD is hosting the Central Texas Teens & Kids Comic Con on Saturday, February 15, 2020 at Round Rock High School. This free event is a comic and graphic novel convention aimed at offering teens, kids, and educators the chance to interact with comic creators, participate in workshops, and showcase their creativity. The event includes interactive speaker panels, autographs, illustration and animation workshops, artwork displays, Cosplay Fashion Show & Contest, Art Contest, shop for books and paraphernalia, gaming hall, door prizes, inflatable obstacle course, free arts & crafts, and food available for purchase.
Check out what else is happening in Round Rock!