What's Happening this Week in Round Rock: Jan 20-26, 2020
What's Happening in Round Rock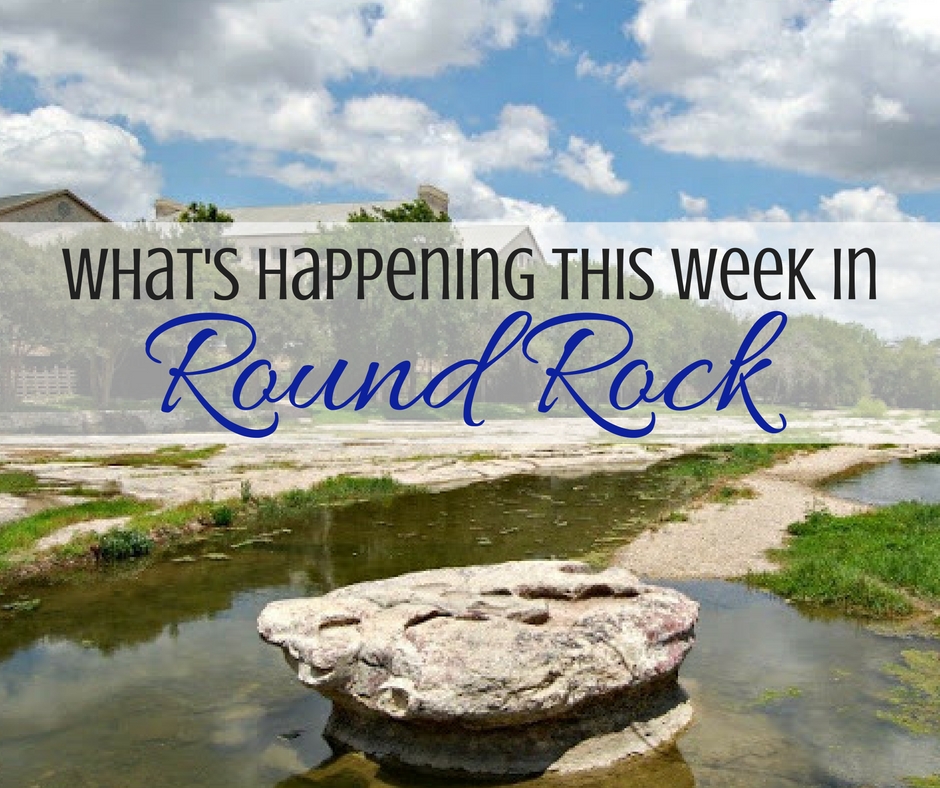 Jan 20: 12 Things to do on MLK Day in Round Rock
Jan 20: Brushy Creek Trout Fishing Derby
Jan 21: RRISD Seminar: How to Improve SAT Scores
Jan 21 & 23: RRISD Forum: Plan to Review School Boundaries
Jan 23: Humane Heroes at the Library (ages 8-12)
Jan 26: Greenhouse Craft Food's Texas Barrel-Aged Beer Dinner
12 Things to Do on Martin Luther King, Jr. Day in Round Rock
Monday, January 20, 2020 is Martin Luther King Day and the kids are out of school.  There are quite a few events happening that weekend that would be fun for the entire family! Take a look at our list of 12 Things to Do on MLK Day in Round Rock.
Brushy Creek Trout Fishing Derby
Brushy Creek is hosting a Trout Fishing Derby at Shirley McDonald Park on Monday, January 20, 2020! Rods and reels will be available to borrow, if you don't have your own. Measurements of fish size and quantity caught during the event will be recorded and used for awarding prizes. Requirements for Cub Scouts for the fishing badge and pin will be worked on during the event.
RRISD Seminar: How to Improve SAT Scores
Round Rock ISD is hosting a Parent and Family Seminar entitled How to Improve SAT Scores on Tuesday, January 21, 2020 at Deerpark Middle School. Advance registration is required.
RRISD Public Forum: Plan to Review School Boundaries
In preparation for the opening of Elementary School No. 35 for the 2021-2022 school year and in an effort to review and potentially address capacity concerns at campuses, the Round Rock ISD Board of Trustees has established a plan to review school boundaries. The District and Trustees will host meetings that will allow the community to provide feedback on boundaries. The public forums will take place from Jan. 21 through 28 at campuses expected to be impacted. District staff will present proposed changes, demographic information, and the anticipated impact on enrollment and community members will have the opportunity to provide feedback. Check out Public Forum dates and time here.
Humane Heroes at the Library (ages 8-12)
Learn about the Austin Humane Society's volunteer program for youth. Join us for an afternoon of helping shelter animals, crafts, and fun. Preregistration is required. The Round Rock Library Public Library welcomes the Austin Humane Society on Thursday, January 23, 2019\.  Learn about the Austin Humane Society's volunteer program for youth.  Join us in Meeting Room A to meet shelter cats and create fun toys for Humane Society shelter animals.
Greenhouse Craft Food's Texas Barrel-Aged Beer Dinner
Greenhouse Craft Food is hosting their first beer dinner of 2020 on Sunday, January 26 as they kick off the new year of Texas craft brews with a big bang! Their Rare Barrel-Aged Beer Dinner will feature five rare barrel-aged beers brewed by five of our favorite Texas brewers and paired with five expertly curated courses prepared by chefs Rob Snow and Todd Engel at Greenhouse Craft Food- Round Rock. Menu coming soon!
Check out what else is happening in Round Rock!