Where to Pick Up a Mother's Day Meal in Round Rock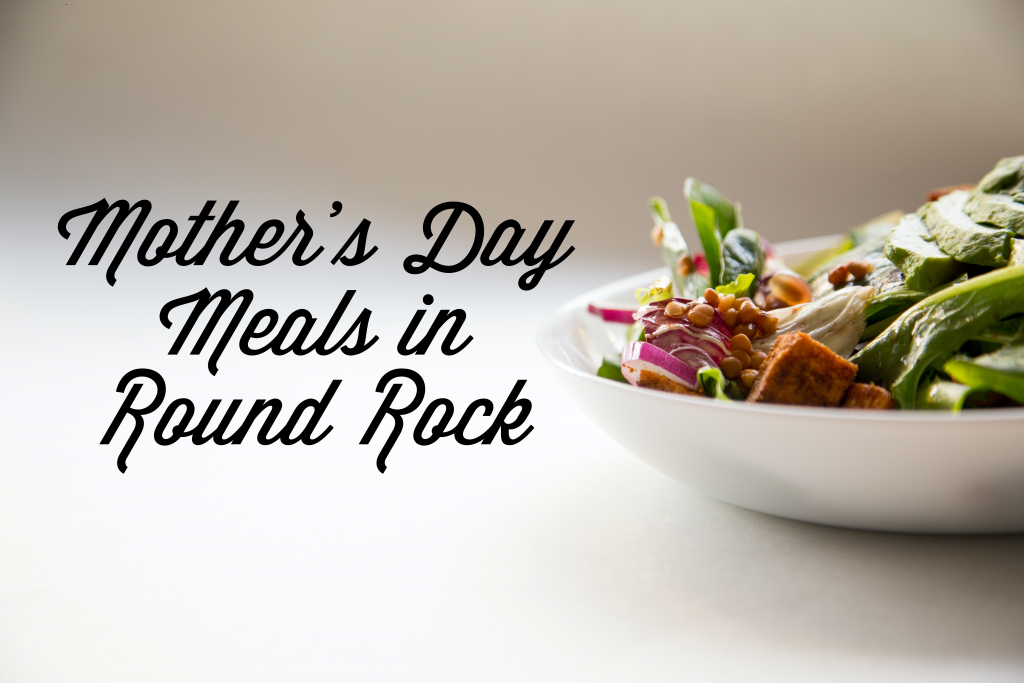 Mother's Day is fast approaching. Are you ready? Do you have a meal planned to celebrate Mom?
Many local restaurants are offering Mother's Day meal packages to spoil Mom with a nice meal! Here are all the details:
Mother's Day Meals in Round Rock
Get your Mother's Day meal from JAKs!
𝗦𝘂𝗻𝗱𝗮𝘆, 𝗠𝗮𝘆 𝟭𝟬𝘁𝗵, 𝟮𝟬𝟮𝟬
These meals are limited per location, and are being sold 𝙛𝙞𝙧𝙨𝙩 𝙘𝙤𝙢𝙚 𝙛𝙞𝙧𝙨𝙩 𝙨𝙚𝙧𝙫𝙚! Call your local JAKs to order your Mother's Day Meals & select available pick up time!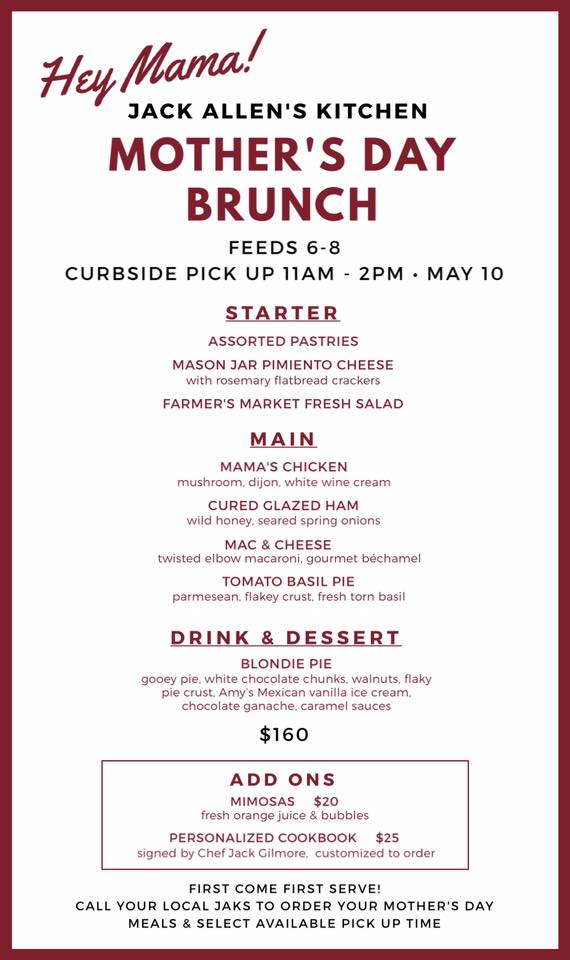 Greenhouse Craft Food
You all can really do something to help is make it through this time… We will still be to go only for a while, but for sure Mom does not want to cook or clean on Mother's Day! 
Here we go! Log on and select a time to pick up your Mother's Day meal on Sunday! Also BIG ANNOUNCEMENT! If you would like to pick up your meal at Redhorn Coffeehouse and Brewery on Sunday at 12:00 or 4:30, you can order online too! Select Mother's Day Menu or Redhorn Mother's Day at the menu area! Your food will be ready at the time you select on Sunday! Vegetarian option, quinoa stuffed portabello with chimmichurri cream, all other sides same. See menu in photo!
https://www.toasttab.com/greenhouse-craft-food-round-rock/v3/
Saltgrass Steakhouse
Celebrate Mother's Day dining in at select locations! Limited seating available, please call ahead. You can also celebrate with Family Style Meals to-go! Place your pre-order by 3PM on May 8th to secure yours today. http://ms.spr.ly/6189T91XH
Mother's Day is this Sunday! 🌺 Did you know that MOM upside down is WOW?  🤗 We're here to help WOW the special woman in your life with delicious Tex Mex! 😋
We're closed on Sundays, so treat your loved one today! We're open for curbside takeout!  📲🚗
The League
Celebrate Mom with a Mother's Day Brunch Pack featuring Biscuits & Jam, Spinach & Gouda Quiche, Bread Pudding French Toast, Smoked Salmon Deviled Eggs, Whole Roasted Chicken, Mac & Cheese, House Salad, Assorted Chocolates, and a Mumm Mimosa Kit! 😍 Available for pre-order at http://www.leaguekitchen.com/delivery until Friday, May 8th, at 8pm!