9Round-Round Rock Summer Slimdown Giveaway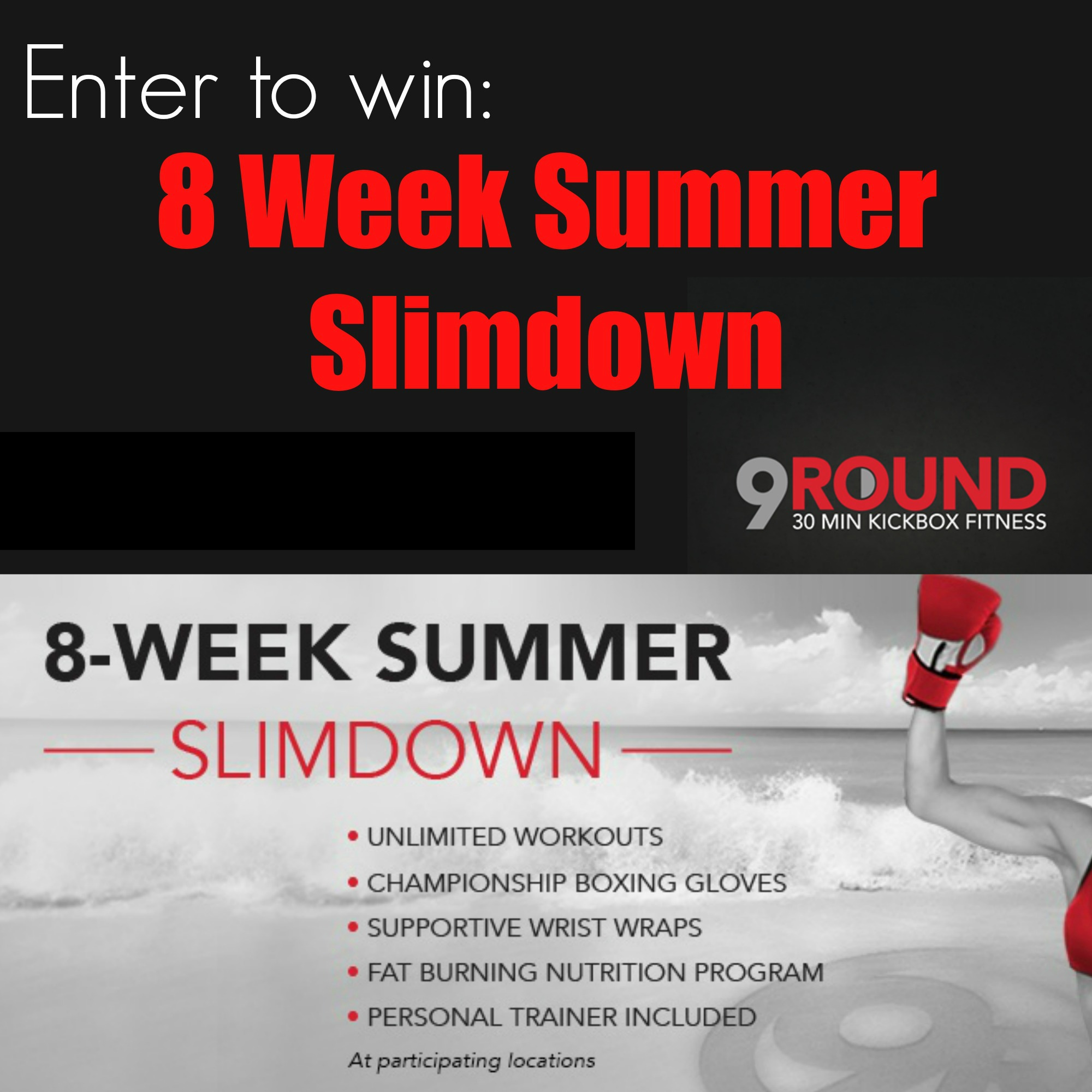 9Round-Round Rock in Round Rock, TX is offering a 8 Week Summer Slimdown Package to one lucky winner!
Our 8 Week Summer Slimdown is a great way to either get started on your fitness journey or change up your current fitness routine. You will get 8 weeks of unlimited workouts, boxing gloves, hand wraps and access to our amazing 9Round nutrition guide (value of $149)!!!
What is 9Round-Round Rock?
The END of Boring Cardio!! 9Round is a specialized fitness center dedicated to serving clients who want a unique, fun, and proven workout that guarantees results. 9Round offers a 30 minute kickboxing fitness program that incorporates functional, interval, cardiovascular, and circuit training regimens. The programs are developed around a proprietary system of 9 challenging workout stations developed by World Champion Kickboxer, Shannon "The Cannon" Hudson, CEO and Founder of 9Round.
9Round delivers total body results:
In a quick and convenient 30-minute circuit format
With no class times
The workout changes daily so you never get bored
A trainer is with you every step of the way.
Plus we offer the MyZone system!! MYZONE® is a chest strap and monitoring system that transmits heart rate, calories and effort in real time to a live display and wirelessly uploads that data to a logbook that can be accessed online or through the free MYZONE® Lite App.
8 Week Summer Slimdown Giveaway
Enter the below rafflecopter for a chance to win an 8 Week Summer Slimdown Package from 9Round-Round Rock.  Giveaway begins on Friday, June 19, 2015 and ends on Friday, June 26, 2015.  A winner will be randomly selected by Rafflecopter and contacted on Saturday, June 27, 2015.  Winner will have 24 hours to accept the prize or we will select another. Thanks & Good luck!