Fire in the Hole Pizza in Round Rock, TX
Two things I love to do in Round Rock: Supporting locally-owned businesses and discovering great restaurants. I did both last Friday when I visited Fire in the Hole in Downtown Round Rock.
Fire in the Hole features gourmet pizza and craft beer in a beautifully remodeled building right on Main Street.  It opened last April  as a pizza and small Italian plates restaurant.  Their small plate – tapas if you will – are handcrafted goodness that are meant to be shared. And their pizzas are gourmet, with tons of unique toppings and flavors. Recently, they changed their menu and added a few things based on customer feedback.  They also changed their portion sizes and added salads, so if you haven't been back in a few months, you need to see what they have updated.
I recently visited for a late lunch and really enjoyed what I had – the butter-leaf lettuce salad and "Creasey" – pepperoni, bacon, & banana peppers – We shared both portions and it was not only a delicious lunch, but very filling.  I have heard mixed reviews across town, so I felt it was important to experience Fire in the Hole myself.  Owner Jonathan Creasey has heard the reviews and is working hard to change things to make it a well-rounded experience that caters to the Round Rock crowd.
Here are a few things you may not know about Fire in the Hole. 
Gourmet Pizzas
These pizzas are thin crust & made to order.  Yes, there are some specialty pizzas that have ingredients that you may not have heard of before, but why does that stop you? Go out on a limb and try something new.  Or, Fire in the Hole offers more conventional toppings that you can build your own pizza.  The crust was light & crispy, the sauce robust and the toppings generous. I liked my pizza, but I am also a big fan of gourmet pizza and trying new things.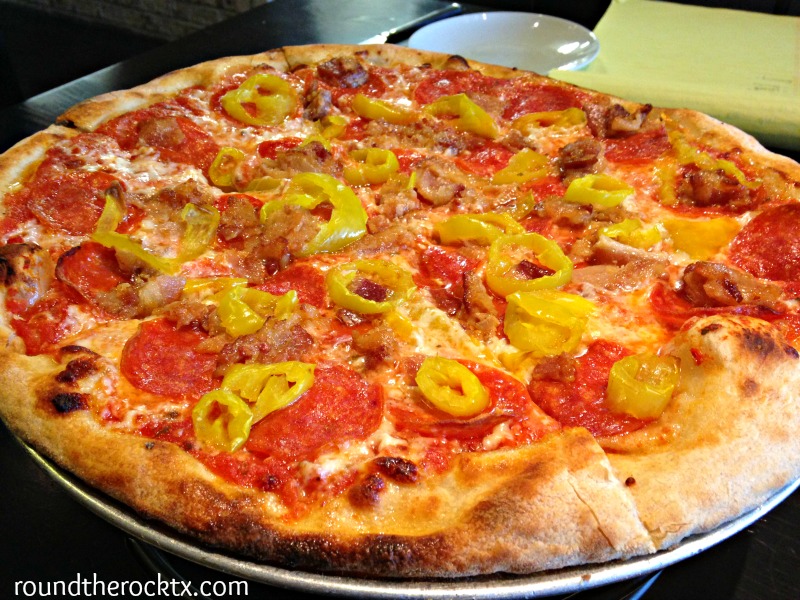 Small Italian Plates
As I mentioned earlier, a portion of the menu are small plates – tapas – that are meant to be shared as a group.  The chef works hard to create these plates for you to enjoy and they are not meant to be in large portions.  Enjoy them as a side to your pizza, not as a full entree.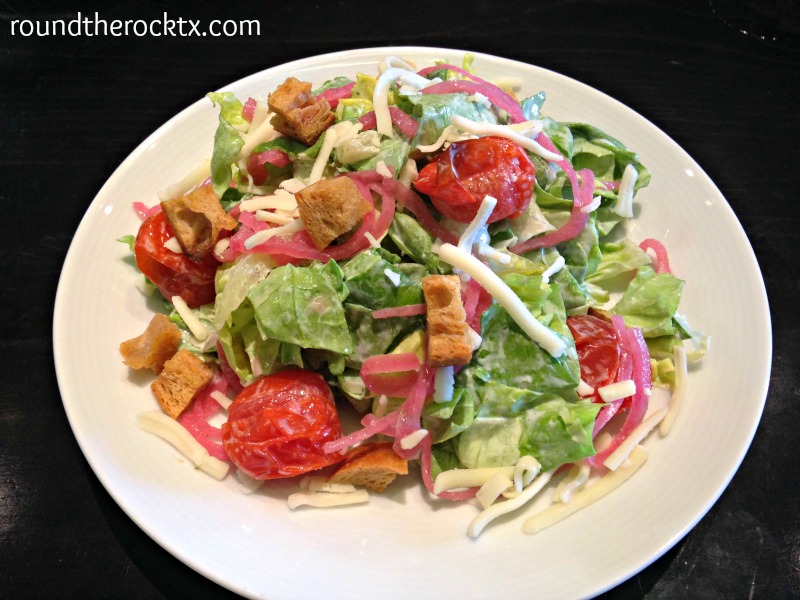 Outdoor Patio with Fire Pit
The back patio of Fire in the Hole is gorgeous! And it has a great fire pit they are ready to light up in the evenings.  Some evenings, they open the bar that is in  the back too.  I am looking forward to date night on the patio with drinks.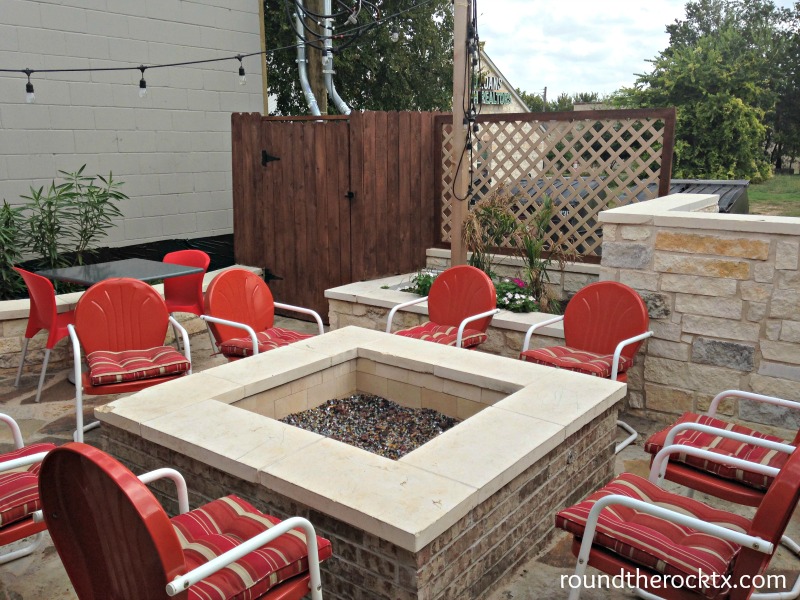 Craft Beers & Wines
Fire in the Hole may advertise their craft beer selection they have, but they have an extensive wine list as well.  In light of our local wine bar being closed, Fire in the Hole is a great place to go with friends for a glass of wine – the patio is perfect for that.
Live Music
Fire in the Hole has started offering live music on Friday & Saturday nights as well.  Come in for dinner and stay for the entertainment.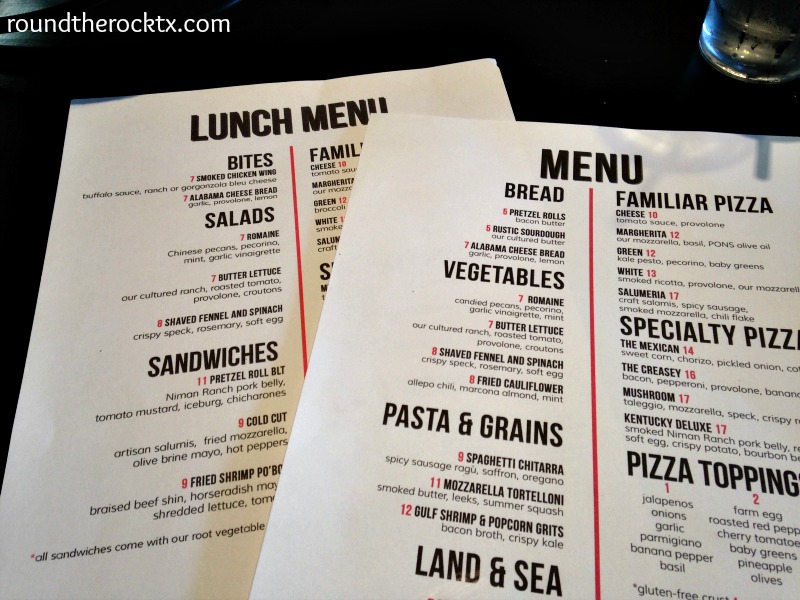 Partnering with the Community
Fire in the Hole is looking to partner with schools, sports leagues, and community organizations to offer "Spirit Nights" to give back to these organizations.  The restaurant is the perfect place to bring the team or school in and they will offer a percentage of sales that evening back to your organization.
Fire in the Hole is a fantastic restaurant to add to our mix here in Round Rock – it offers a unique menu compared to most of the chain restaurants, and you can really taste the flavor of their food as everything is freshly prepared in their kitchen. I personally would rather spend my time & money at a locally-owned restaurant and support our community.  If you haven't been or haven't been in a while, I highly recommend you try Fire in the Hole.
Fire in the Hole Giveaway
The owner of Fire in the Hole Pizza is offering a $50 gift card to his restaurant to one of my readers.  Enter using the Rafflecopter form below.  Giveawy starts on Wednesday, October 15, 2014 at 8 am and continues through Sunday, October 26, 2014 at midnight. A winner will be chosen randomly using Rafflecopter on Monday, October 27 and emailed soon after.  The winner will have 24 hours to confirm or we will choose another winner. Good luck!