Gifts Ideas Every Whataburger Fan MUST Have!
Have you seen these Gift Ideas for Whataburger Fans?
Being from Texas, there is no-contest in my book as to who makes the best fast food burger.  Hands down that is Whataburger.  It's the first meal my family asks for when we get home from vacation.  It's our go-to meal when we don't want to cook.  And it's always the top burger choice of my kiddos.
So what did I do when I saw all these FANTASTIC Whataburger-themed Holiday Gifts??  Um…..bought everyone of them??? Close.
I mean, Whataburger hit it out of the ballpark with these gift ideas this year! I LOVE them!
Check out these gifts every Whataburger Fan must have!
Two things I grew up on as a Texas native, Whataburger and James Avery jewelry!  It only makes sense that these two got together!! I love this Texas charm to go on a bracelet or necklace and they also make a Whataburger cup charm too.
Know a Whataburger fan who could use this for his Christmas tree?? Hilarious!
I mean, I want a Yeti that looks like I just pulled thru Whataburger!!
Seriously??? Now you can build your own restaurant! I'm a grown woman and I kinda want this!!
It's the perfect ugly Christmas sweater you need for the office party!
What better way to cozy up on the couch on a cold winter night than with a Whataburger fleece???
This is the PERFECT gift to give a Whataburger Fan!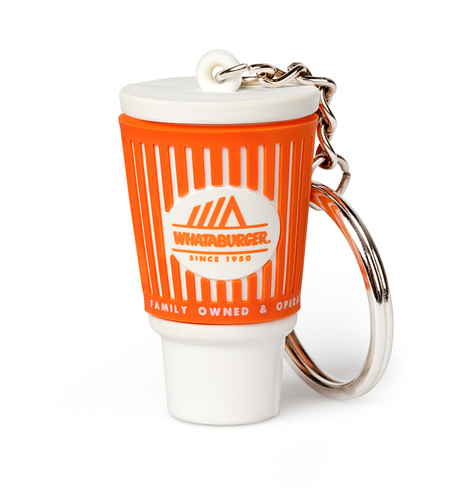 Perfect stocking stuffer for your Whataburger fan!
For your Whataburger fans, near and far, the gifts will make them feel right at home, minus the burger of course! Happy shopping!
Don't miss all the Fun Happening in Round Rock this Holiday Season!