Annual Model Trains in Round Rock – MOVED for 2021
Fans of the Holiday model trains in Round Rock will be happy to hear that the show is returning for 2021. After cancelling in 2020 due to the pandemic, the beloved family train display has found a new home.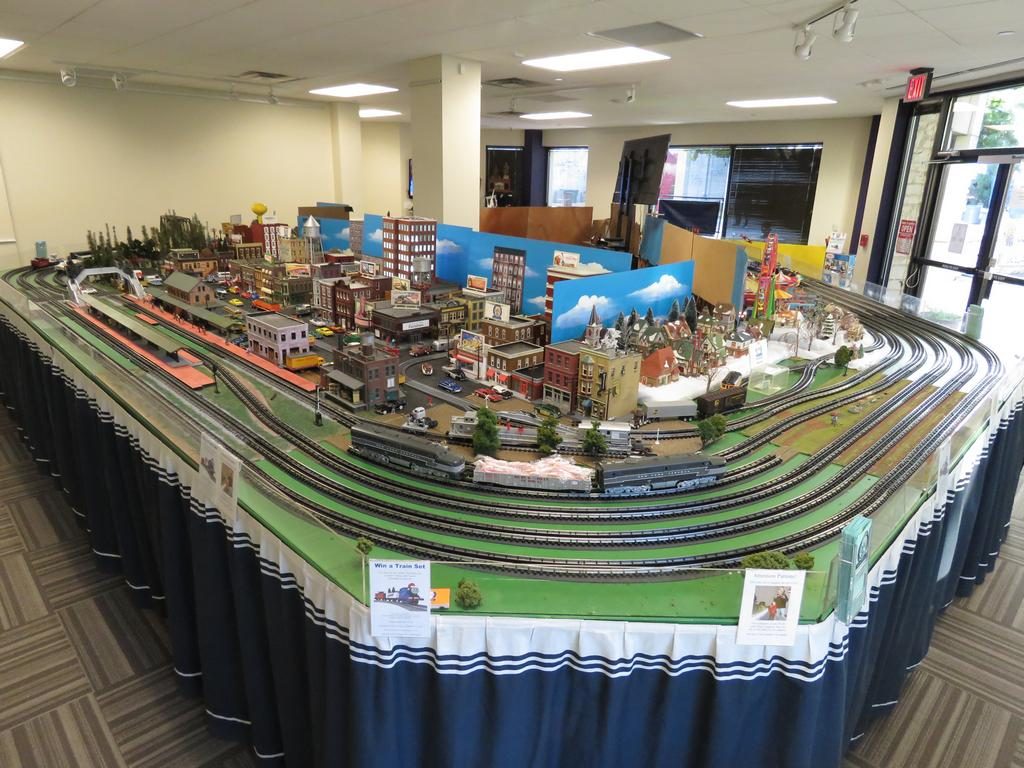 In years past, the Downtowner Gallery presented its Annual Model Train Show featuring the Tinplate Trackers O-Gauge Model Train Club for a 5-6 week window.  It was a really amazing display and it was FREE to see!
The annual Tinplate Trackers Model Train Show that has delighted families for over 7 years at the Downtowner Gallery has been moved to the Kalahari Resort for the 2021 Holiday Season.
The Model Train Show will be hosted in the Tom Foolery Events Center at Kalahari Resorts starting on November 26 thru January 1.
Model Train Show Dates & Hours:
November 26, 27, & 28
2:00 PM – 7:00 PM
December 1-5
2:00 PM – 7:00 PM
December 8-12
2:00 PM – 7:00 PM
December 15 -19
2:00 PM – 7:00 PM
December 22 & 23
2:00 PM – 7:00 PM
December 24
2:00 PM – 4:00 PM
December 26
2:00 PM – 7:00 PM
December 29- January 1
2:00 PM – 7:00 PM
Learn more about the Model Train Show:
The Tinplate Trackers of Austin, Texas presents a dynamic train display replete with a Harry Potter scene, a 1950s city with a trolley weaving through its downtown that is filled with vintage cars, a farm, amusement park, mountain range where Boy Scouts are on an outing, an old train depot, and even a water tower, just like Round Rock!
Last year, over 8,000 people came for this annual holiday event and art exhibit.
Amazingly, this event for thousands of visitors is produced by volunteer power! We are thankful to our amazing volunteers and other supporters of the arts in Round Rock.
Don't miss all the Fun Happening in Round Rock this Holiday Season!