ReadyGoSwim! ~ Personal Swim Lessons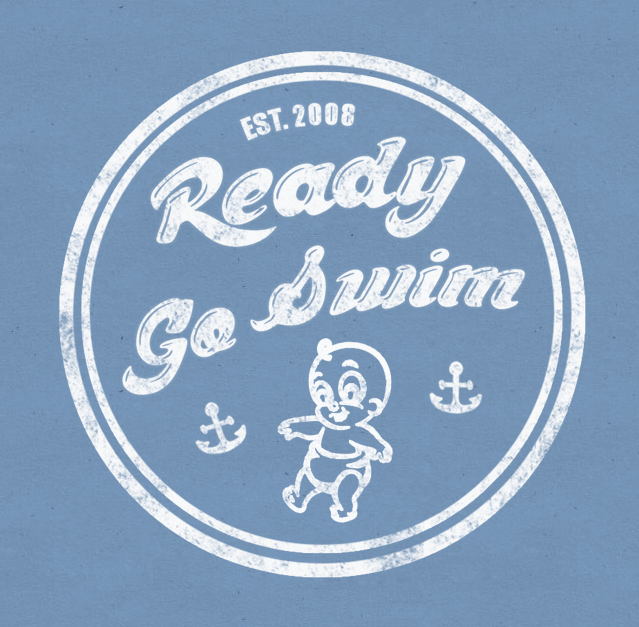 While I was growing up, I was a lifeguard and took classes to teach swim lessons.  I taught lessons all through out college.  I thought it'd be a breeze to teach my own children how to swim.  Ha.  Not so much.  I tried.  Honestly, I did.  But I gave up just as easily as I tried.
So when my youngest needed lessons, I took a recommendation from a friend for "Miss Hannah." My son had just turned 4 and was terrified to put his head anywhere near water.  Perfectly content to sit on the tanning ledge and splash around all day, he didn't see the need to learn how to swim in the big pool.  So yes, there were tears but only to start with.  Miss Hannah had him swimming on his own across the pool in less than 6 lessons.  It was such a peace pf mind to see him know how to swim.
But the real test came a month later.  I was cleaning the pool and he was right by my side one morning when he fell into the pool with his toy.  I stated to do the Helicopter mom thing and rush to pull him out when I saw him recover and swim right over to the side.  He was most upset that his PJs were wet, not that he'd fallen into the pool.  That's when I knew Hannah had taught him a lifelong lesson in safety around water – and it stuck.  I am indebted to her.
I was really excited for Hannah to open up her own Swim School, as she has such a talent.  She is fun yet firm – she won't put up with the child saying no but will find away to coax a yes out of them.  She loves what she does and I wanted to give you all a glowing recommendation about her and her new school ReadyGoSwim!
Hannah has been teaching infants and children of all abilities swimming for 10 years.  Her career began in the UK with Swimbabies,  where she underwent intensive training and had a successful working career for 5 years before relocating to the USA.  Since relocating, she has continued her passion for teaching through the summer months giving many children the rewarding experience of being confident and safe in the water. This fall, she began year-round lessons at the Reavis Rehab Center, 1250 South AW Grimes Blvd.
ReadyGoSwim offers swim lessons for infants as young as 8 weeks old! Her goal is to teach children water safety at any age.  Obviously, she will get busy as we move into late Spring & Summer, so why not get a jump on things and start lessons now indoors?   Hannah is a natural teacher and will have your child, no matter how reluctant they may be, swimming in no time!
ReadyGoSwim!
http://www.readygoswim.com/
512-739-0093
Email: [email protected]