Round Rock ISD Fall After-School Classes
Round Rock ISD offers a wide variety of hands-on in-person and online interactive after-school classes for elementary, middle and high school students. Visit the registration portal to browse and register for Fall 2022 after-school classes that begin the week of Sept. 12.
Qualified instructors meet with students once a week after school for six, nine or 12 weeks. Students can choose from various activities that include arts, music, STEM (Science, Technology, Engineering & Math), languages, writing, sports, cooking, and more.
After-school classes for high school students includes music and ACT and SAT test prep.
Register here: home – Round Rock ISD (eleyo.com)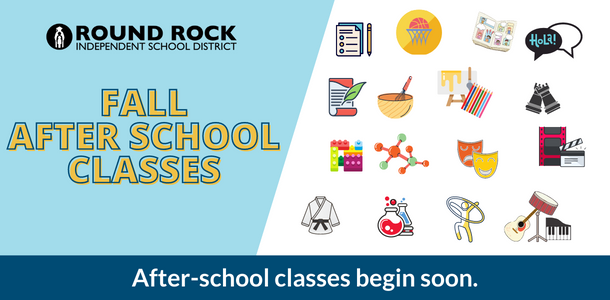 Copy and image courtesy of Round Rock ISD