Annual Model Train Show at the Downtowner Gallery CANCELLED for 2020
Unfortunately, we are the bearers of bad news. The annual Tinplate Trackers Model Train Show that has delighted families for over 7 years at the Downtowner Gallery has been cancelled for the 2020 Holiday Season.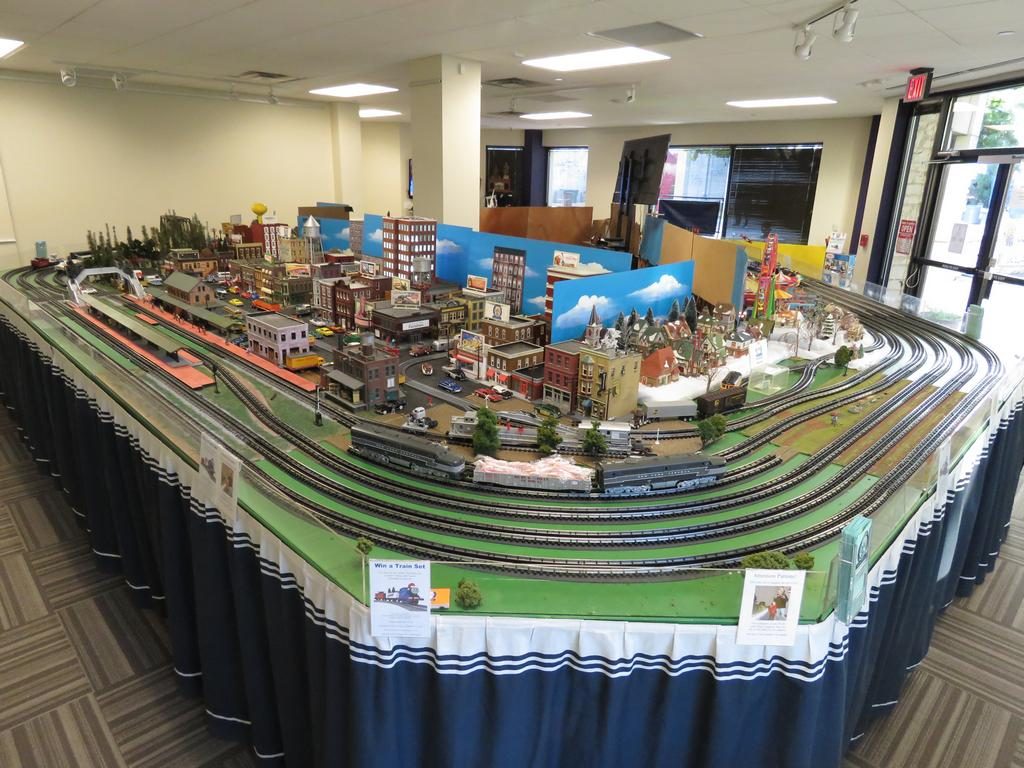 In years past, the Downtowner Gallery presented its Annual Model Train Show featuring the Tinplate Trackers O-Gauge Model Train Club for a 5-6 week window.  It was a really amazing display and it was FREE to see!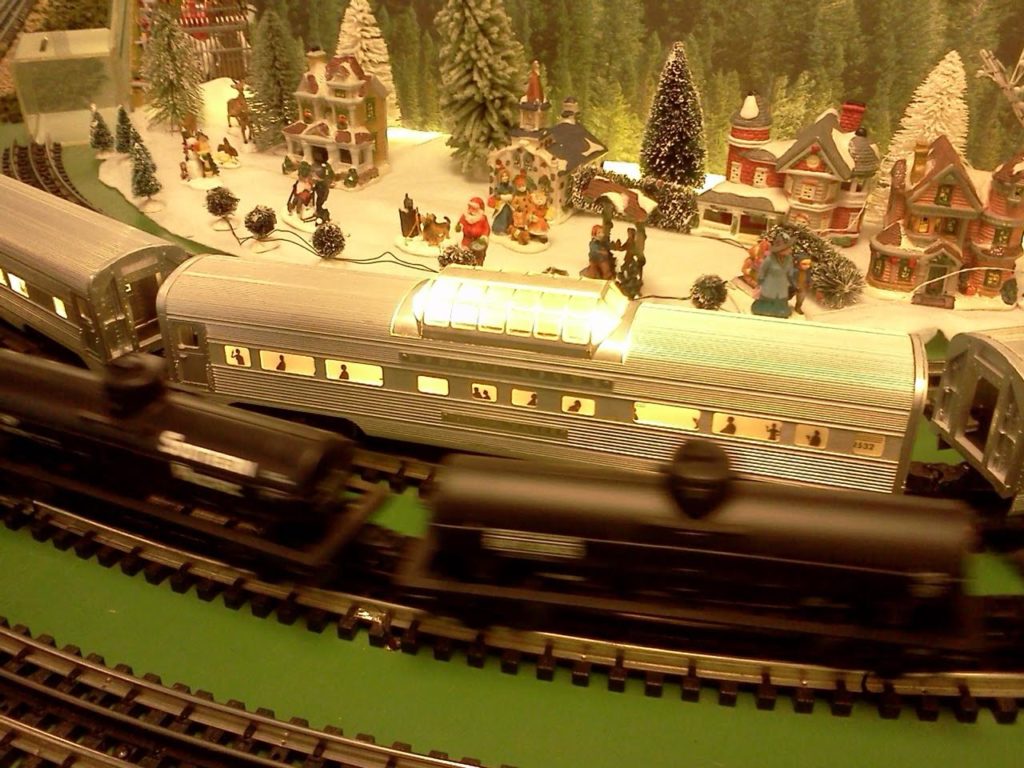 Due to COVID restrictions, it was thought best to not offer this show this year but they absolutely hope to bring it back next year.
The Downtowner Gallery will be featuring a family-friendly art exhibition this mother called "Tiny Treasures".
Learn more about the Downtowner Gallery here.
Learn more about the Model Train Show:
Round Rock Arts is pleased to present – in partnership with the Tinplate Trackers of Austin, Texas – the Annual Holiday Model Train Show. Free admission gains you access to view dynamic train display replete with a Harry Potter scene, a 1950s city with a trolley weaving through its downtown that is filled with vintage cars, a farm, amusement park, mountain range where Boy Scouts are on an outing, an old train depot, and even a water tower, just like Round Rock!
Last year, over 8,000 people came for this annual holiday event and art exhibit. This year's art exhibit, featuring local and area artist, is called "A Child's World," and contains themes of playing, imagination, childhood memories, and more. Pairing the exhibit with the trains means we present a joyful and inspiring environment that is entertaining for children of all ages.
These trains aren't just beautiful to watch in motion, but for a donation to the Tinplate Trackers, you can be a "junior engineer" and operate the train controls, many of which have different speeds and audio components (bells, engineer's commands, etc).  Additionally, raffle tickets are available for purchase to enter to win a Thomas the Train set, a perfect starter set for your children.
To add an interactive component for children and families, we are also offering activity booklets containing our ever popular scavenger hunt. Last year, children and their parents were delighted, and sometimes stumped, by our clues. For example: last year, 14 minions were hidden in the train display. Can you find them all? Items in the hunt can be found throughout our gallery.
Amazingly, this event for thousands of visitors is produced by volunteer power! We are thankful to our amazing volunteers and other supporters of the arts in Round Rock.
Admission is free, and donations will be accepted.
About Round Rock Arts
The arts and culture are vital to Round Rock's quality of life, strengthening our community, inspiring more investment, and creating a greater sense of place. Towards these endeavors, Round Rock Arts creates places with art and cultural events to celebrate Round Rock's past, present and future; joins with local higher education, social services, and creative industries to inspire innovation; and develops Round Rock as a place for making and enjoying art. With volunteer support, it also hosts monthly exhibits in is gallery in downtown Round Rock, the Downtower. Round Rock Arts is a 501c3 nonprofit organization. More information can be found on www.roundrockarts.org.https://4304d37497308620bdf2d9cea4c008de.safeframe.googlesyndication.com/safeframe/1-0-37/html/container.html
Contact Us: [email protected] / 512-218-7099
Don't miss all the Fun Happening in Round Rock this Holiday Season!