Kaleidoscope Funtivity Class: Erupting Volcanos | June 30 & July 1, 2015
Kaleidoscope Toys hosts FUN activities all Summer Long! Take a look at this fun:
FUNtivity: Erupting Volcanos
Tuesday, June 30th: 10:30am & 11:30am
Wednesday, July 1st: 10:30am & 11:30am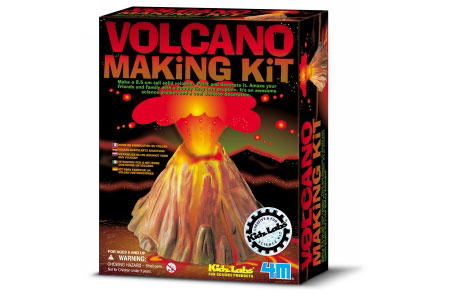 Experience the power of a volcano. Make your own volcano and watch as it erupts with bubbling, fizzing "lava." Kit includes fast drying plaster, volcano mold, paint, paint brush and stir stick.
Limit 12 children per class
Ages 7+ (5 with help)
Sign up online here:
http://www.kdstoys.com/shop/87/funtivity-cmt-classes
*****And don't forget to sign up for the Summer Bridge Workbook program and earn a coupon for 50% off a toy! For details, click here.
Check out all the events Kaleidoscope Toys has going on this summer by clicking here!
Kaleidoscope Toys
110 N Interstate 35 Ste. 375
Round Rock, TX
512- 388- 5048
*pictures courtesy of Kaleidoscope Toys
For More Summer Fun In Round Rock:
Summer in Round Rock
Round the Rock Instagram Summer Challenge
Vacation Bible Schools in Round Rock
RRPL Summer Reading Program
RRPL Summer Children's Events
Kaleidoscope Toys Summer Events
Summer Reading Programs in Round Rock
Cinemark Summer Movie Club
Water Parks, Pools, & Splash Pads in Round Rock
Austin Summer Fun Checklist
Round Rock Express Summer Concert Series
Round Rock Express Specialty Jersey Night
9 Things NOT to Miss at a Round Rock Express Game