Round Rock ISD Seeking Volunteers for Back to School Celebration
Round Rock ISD is seeking volunteers for its Back to School Celebration scheduled for Saturday, Aug. 5, from 10 a.m. to 2 p.m. at Stony Point High School, 1801 Tiger Trail, Round Rock, TX 78664. The event is held in partnership with the Round Rock ISD Partners in Education (PIE) Foundation and Texas Children's Hospital.
Volunteers can participate by helping families navigate the event or assisting with activity areas. Most shifts begin at 9:30 a.m. and end at 2 p.m., with some variation for jobs such as clean-up crew. All volunteers must be in high school or older.
Volunteer opportunities are also available before the event, including set up on Thursday, Aug. 4, from 10 a.m. until 12 p.m.
Signing up for volunteer hours is quick and easy:
1. Visit the Round Rock ISD Sign-Up Genius page: https://www.signupgenius.com/go/70A0F48AFA828A5FD0-2324
2. Review the options listed and choose opportunities
Individuals interested in volunteering will not have to register for an account or create a password to use Sign Up Genius. If you do not want to create an account, click "submit and sign up" rather than the large green "start" button
https://news.roundrockisd.org/…/seeking-volunteers-for…/
Monetary Donations for supplies to support the Back to School Celebration and new teachers' supply boxes are also being accepted by the Round Rock ISD PIE Foundation. To donate, visit School Supplies Drive https://www.rrisdeducationfoundation.org/…/school…/ or contact the Round Rock ISD Partners in Education Foundation at 512-464-5600.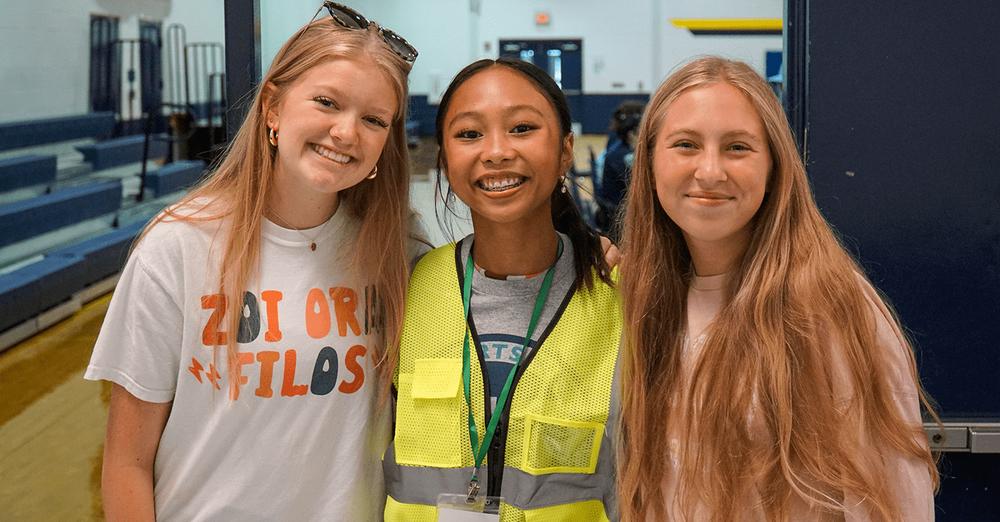 Copy and image courtesy of Round Rock ISD