5 Questions with Sandy Deli of Mays Street Boutique
Happy Friday Round Rock!  In an effort to get to know more about the people who make Round Rock such a great place to live, I am starting a new series called "5 Questions With…." Each week, I will be asking a few questions of interesting people of Round Rock – people who work hard behind the scenes, people who strive to make our city great, people who make fun events & places possible in our city, and just cool folks you need to know! So join us each Friday morning for…..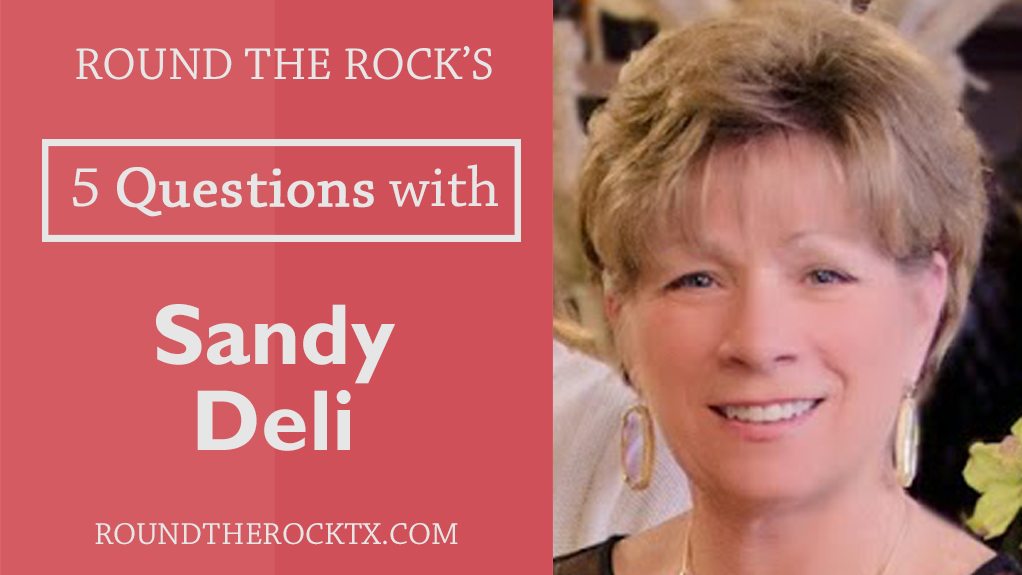 5 Questions with Sandy Deli 
Sandy Deli is the owner of one of Round Rock's best boutiques, Mays Street Boutique.  Sandy has been a Round Rockian for over 40 years now and really knows the warmth and love of our town. She is a gracious hostess, you can always see her welcoming people into her boutique and helping them find just what they need.
What do you like most about Round Rock?
I LOVE Round Rock!!! Vince (my husband) and I have lived here for 40 years now and the 'small town' feel of Round Rock continues today. Although the population has changed significantly, (4000 back in 1976!) Round Rock still feels like that small sleepy town we moved to 40 years ago.
What is your favorite memory of Round Rock?
Beyond opening Mays Street, my favorite memories of Round Rock were the many nights we spent at the ball fields at the end of Main St eating sausage wraps for dinner and watching our son Vincent play baseball. We lived on Austin Ave back then and the ball fields were 2 blocks away. We always walked.
What's your favorite meal to eat out in Round Rock?
I don't have a favorite meal but we have a favorite restaurant with a very special history! Vince and I got our first mortgage in 1977 at First National Bank on Main Street, the current home of Main Street Grill. We have been eating at Main Street Grill for probably 15 yrs and it remains our favorite place to eat in Round Rock.
What drew you to open a boutique in Round Rock?
That's a good question!!! I started Round Rock Pottery while I had a full-time job. I started that business as a hobby and had very limited hours. I was open on week-ends only. When I decided to retire in August of 2013, I wanted to run my business full-time and knew that selling landscape pottery and water features wouldn't generate the kind of income I needed. Round Rock Pottery also sold home decor and most of my business came from selling those products. I sold the pottery and brought in products that typically would be found in a boutique or gift store. My daughter-in-law asked me to look into selling Kendra Scott jewelry (which I had little knowledge of!) so I contacted Kendra Scott Corp. and in a month I was selling jewelry! Little did I know how popular this jewelry was. It put Mays Street Boutique on the map! The rest is history!
What do you like to do to relax?
If I truly want to relax it takes a vacation! Vince and I travel to Key West every year now and even though it's only for 4 days I can honestly say I am totally relaxed for those 4 days!!! I just need to figure out how we can do this more than once a year!
Sandy was born in New Castle, PA and graduated from Penn State University with a BS degree in Medical Technology.  She got married to her high school sweetheart and moved to Texas in 1976. Her son was born in 1977 at Seton Hospital and he will proudly tell you he is a true Texan! She worked in healthcare from 1978 until she retired in 2013. Since retirement, she has built her boutique business and gotten involved in the community, giving back whenever she can. She serves on the Board of the Williamson Co YMCA where she works with many business leaders who share the common goal of the YMCA, youth development, healthy living and social responsibility. Sandy will be the first to tell you that Round Rock is a great community and a great place to raise a family!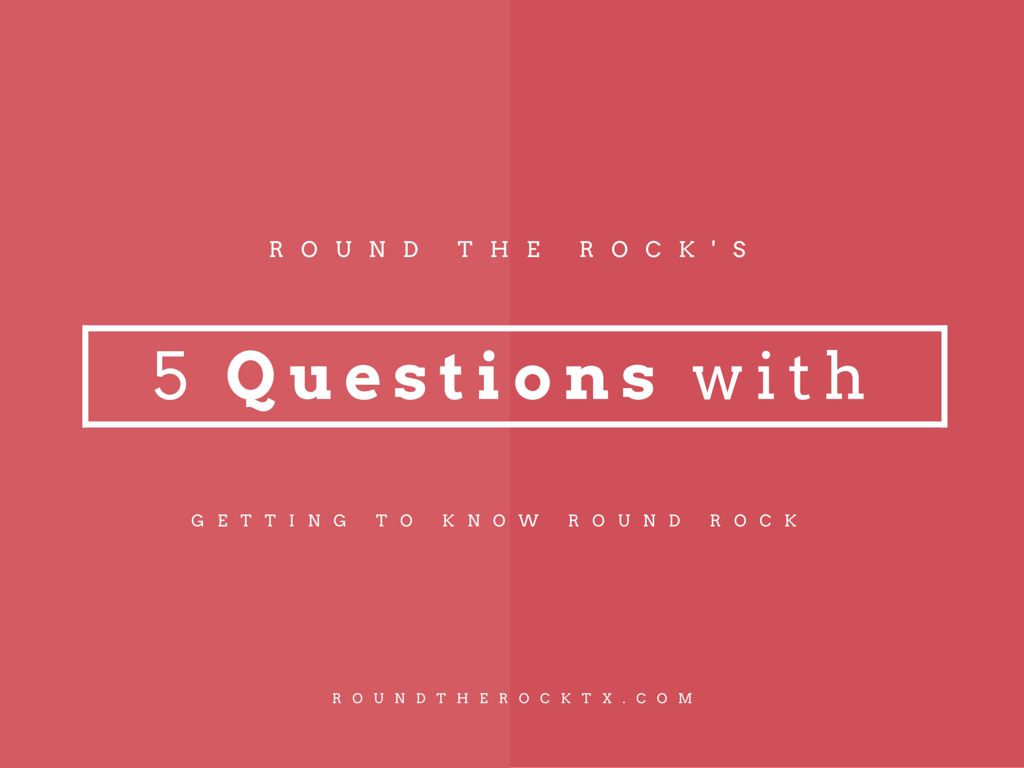 More from our 5 Questions with… series
Mayor Alan McGraw
Mays Street Boutique's Sandy Deli
Round Rock Councilman Will Peckham
Penfold Theatre's Ryan Crowder
Kaleidoscope Toys's Terry Myers
Round Rock Express's Steve Richards
Round Rock Express's Spike