5 Questions with Terry Myers of Kaleidoscope Toys
Happy Friday Round Rock!  In an effort to get to know more about the people who make Round Rock such a great place to live, I am starting a new series called "5 Questions With…." Each week, I will be asking a few questions of interesting people of Round Rock – people who work hard behind the scenes, people who strive to make our city great, people who make fun events & places possible in our city, and just cool folks you need to know! So join us each Friday morning for…..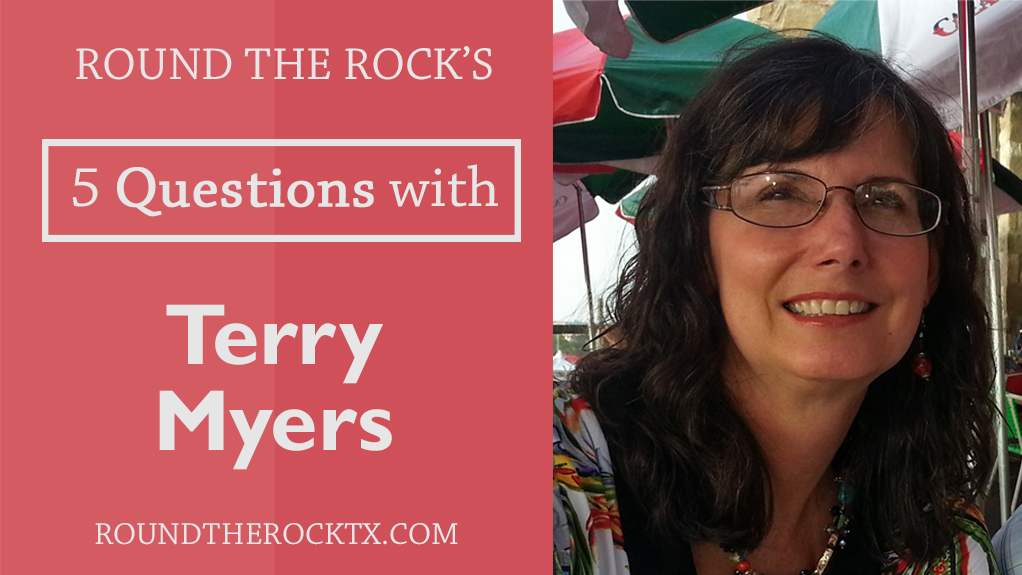 5 Questions with Terry Myers
Everyone in Round Rock has met Terry Myers!  She is the smiling person behind the counter at Kaleidoscope Toys.  She is the one who brings us unique, creative, & fun events & toys.   She is the one who has supported so many schools and organizations in the area through her very generous donations.  And she is the one who has watched your kiddos grow up through the years!
Having 3 kids of my own, I frequent Kaleidoscope Toys often and have gotten to know Terry well.  She has done so much for Round Rock and I thought she would be a great person for everyone to get to know better!
What brought you to Round Rock?

We came to Round Rock for two reasons. One, my husband & I are pure Texans and love the Hill Country and all that it had to offer. And two, we wanted to get out of the hussle & bussel of Houston. We wanted to move to a more family-oriented community that we could become a part of. Round Rock has done that for us.
Tell us your ideal day in Round Rock.
My ideal day is anything done outside and Round Rock offers a ton of that kind of fun and activities. Listening to Music on Main in the spring at the Downtown Plaza. Hiking and biking along the Brushy Creek Trail or along Brushy Creek. Taking in a baseball game at Dell Diamond. Eating out at the many restaurants that have wonderful patios. Or just working in my yard. Sunshine & fresh air!
What's the ONE thing you tell people they must visit/try/see when they come to Round Rock?
Why, Kaleidoscope Toys of course!… But after that, one must be sure to indulge in a sugar rush with a Round Rock Donut, chocolate covered of course.
 What has been your favorite memory at Kaleidoscope Toys?
You are asking me to choose one memory out of 26 years? Hmmm. I think it's going to have to be a continuous string of events on a day to day bases. Being such a big part in other people's lives. Watching their children grow up. Helping, in a small way, in their children's development through the toys we offer and the interaction at the store. Watching those same children return years later with children of their own, starting the whole cycle all over again. I am so lucky. I am so blessed.
What's YOUR favorite toy?
I LOVE, LOVE, LOVE the Swurfer Swing. If you have a big tree,it is perfect for your whole family. The free gliding feeling you get on it is a rush, puts a smile on your face and joy in your heart. WHOOSH!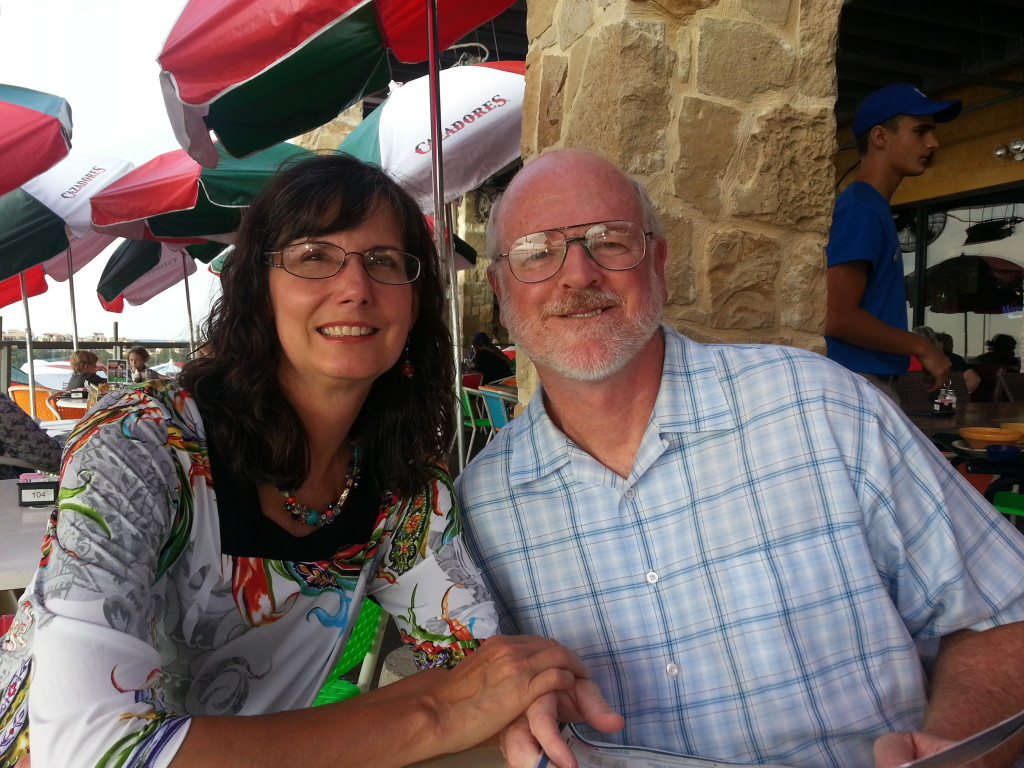 Terry Myers is the third of six children. She grew up in Alvin, Texas, is married and has 3 sons and 3 grandsons. She admits she has ADHD. "Of course back then people didn't know what that was, but really, this condition has served me well as an adult because I'm still so full of energy. I love to sing, dance, hike, swim, camp & go tubing as well as play cards, read a book and sit out on the patio in the morning with a cup of coffee." Myers says.
She opened Kaleidoscope Toys 26 years ago as a used toy store. Over the years it has morphed into the wonderful specialty toy store it is today. You can read more on the history of the store here.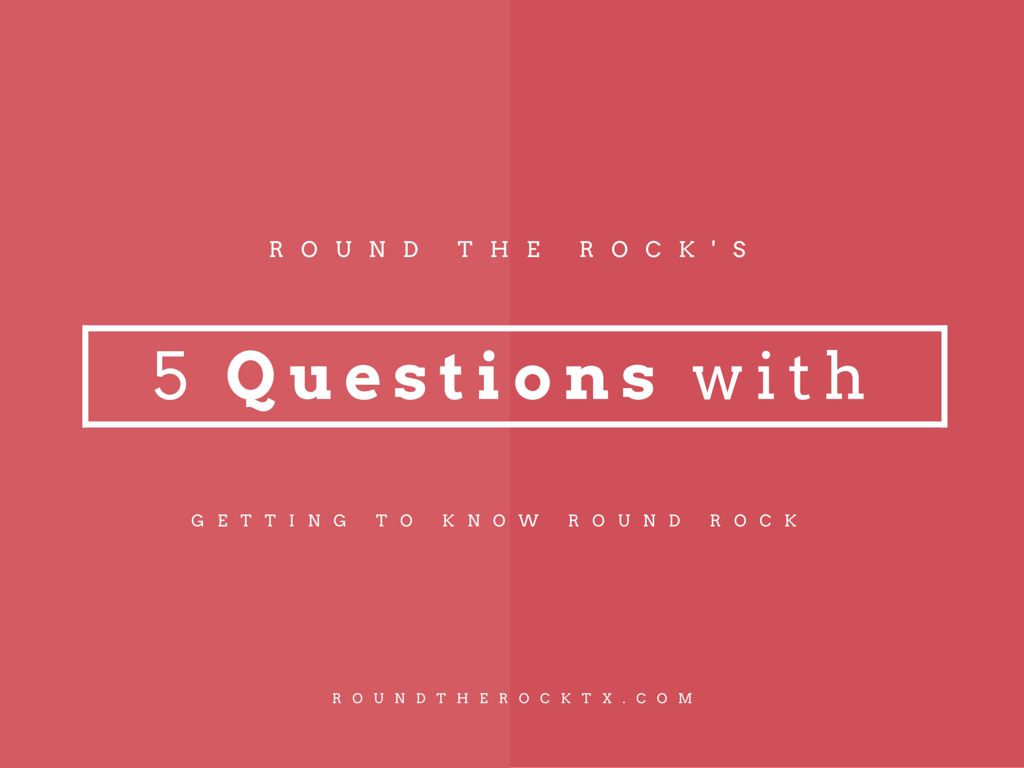 More from our 5 Questions with… series
Mayor Alan McGraw
Mays Street Boutique's Sandy Deli
Round Rock Councilman Will Peckham
Penfold Theatre's Ryan Crowder
Kaleidoscope Toys's Terry Myers
Round Rock Express's Steve Richards
Round Rock Express's Spike
Sweet Love & Sugar Britches' Julia Broadway
Round Rock Express's Laura Fragoso
Trashy Roots' Anna Craig