5 Questions with Anna Craig of Trashy Roots
Happy Friday Round Rock!  In an effort to get to know more about the people who make Round Rock such a great place to live, I am starting a new series called "5 Questions With…." Each week, I will be asking a few questions of interesting people of Round Rock – people who work hard behind the scenes, people who strive to make our city great, people who make fun events & places possible in our city, and just cool folks you need to know! So join us each Friday morning for…..
5 Questions with Anna Craig
One of the hippest salons in town in Trashy Roots, located in downtown Round Rock.  The decor is amazing and all their stylists are incredibly talented.  And on top of it all, you will find the warmest and most giving community at Trashy Roots.  They are always giving back to the community in various ways, all stemming from the owner and her passion to pay it forward.
It's my honor to introduce you to the owner of Trashy Roots, Anna Craig in our 5 Questions series.
What is your favorite memory of Round Rock?
Taking my kids to the The Thomas Carnival at the Dell Diamond every year. We go twice a year and they just love it. We run into so many friends and my kids can't wait every year.
What's your favorite meal to eat out in Round Rock?
My family and I love to eat at La Margarita's. They have great food and a friendly staff.
As a Round Rock business owner, what is your proudest accomplishment?
I am very proud that we have been in business for almost 8 years and for the last 3 we have won Best Salon in Round Rock. My salon is my baby and I've put my heart and soul in it and for it to be so successful makes me so proud.
If you were talking to your 10 year old self, what would you say?
Keep true to your dreams. I have wanted to do hair almost all my life and I made my dreams come true.
What do you like to do to relax? Or what's your favorite hobby?
I love love love to read, anymore who knows me knows this. I am a bit of a book pusher. I wish everyone could find such a enjoyment in books as I do.
Since the age of 12, I have known that I wanted to do hair. I have been doing hair for 15 years now and my salon has been open for almost 8 years. My husband, Dave, and I have two girls who are 11 and 12. We live in Leander with our 4 kitty cats.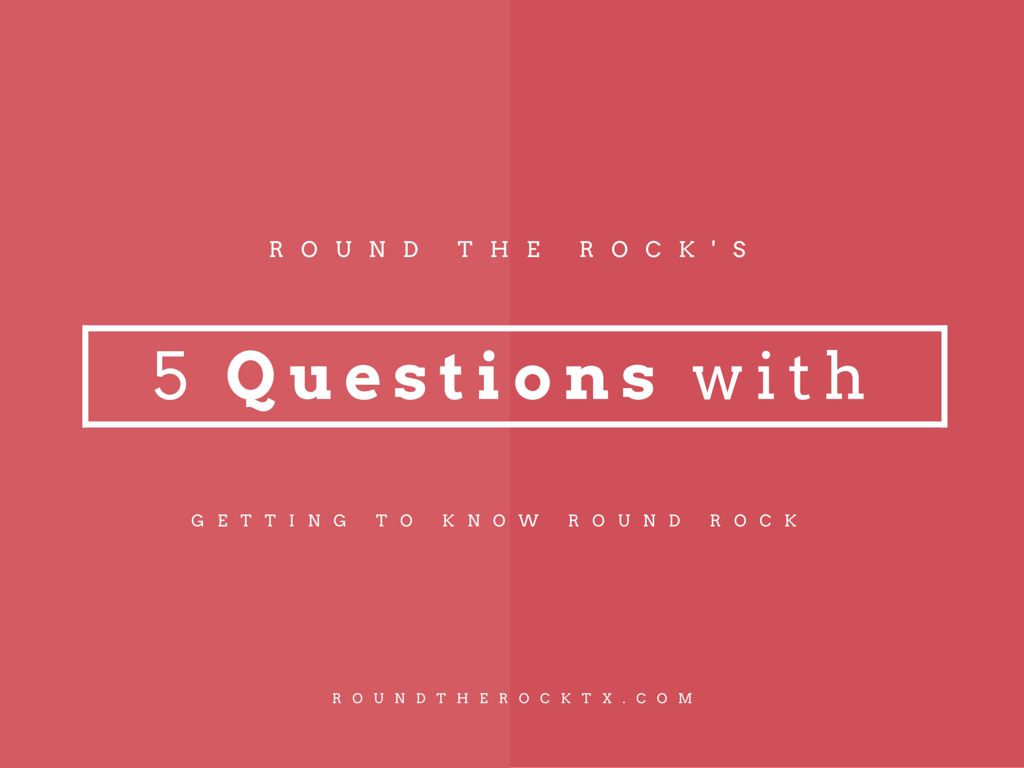 More from our 5 Questions with… series
Mayor Alan McGraw
Mays Street Boutique's Sandy Deli
Round Rock Councilman Will Peckham
Penfold Theatre's Ryan Crowder
Kaleidoscope Toys's Terry Myers
Round Rock Express's Steve Richards
Round Rock Express's Spike
Sweet Love & Sugar Britches' Julia Broadway
Round Rock Express's Laura Fragoso
Trashy Roots' Anna Craig