5 Questions with Julia Broadway of Sweet Love & Sugar Britches
Happy Friday Round Rock!  In an effort to get to know more about the people who make Round Rock such a great place to live, I am starting a new series called "5 Questions With…." Each week, I will be asking a few questions of interesting people of Round Rock – people who work hard behind the scenes, people who strive to make our city great, people who make fun events & places possible in our city, and just cool folks you need to know! So join us each Friday morning for…..
5 Questions with Julia Broadway
It's so great to have such wonderful boutiques to shop in here in Round Rock.  And one of our favorites that we have shopped in for years for unique gifts, clothing & jewelry is Sweet Love & Sugar Britches.  The owner, Julia Broadway, has worked tirelessly to create a warm & inviting environment, while providing some really fun items.
I am honored to have the opportunity to interview this incredible businesswoman for our 5 Questions series, Julia Broadway.
What do you like most about Round Rock?
You still have a "small town" feel yet have the amenities of a larger city. From what RR was in 1997, when I moved here, to today, the comparison is night and day. I remember when I was dating my husband, Gene, and we would talk about marriage and family, I knew I wanted to raise my children here. I knew I wanted them to experience a "small town" vibe. Although that has quickly changed (as far as "small town"), I wouldn't change a thing!
What is your favorite memory of Round Rock?
Round Rock has brought many happy memories for me. They go back to the late 90's/early 2000 when I was a soccer manager of 4-5 year old girls. I worked full time in the "corporate America" world and by Thursday of most weeks, was absolutely drained (as many working moms are). But by the time that Saturday morning soccer game came around, the happiness those little girls on that soccer field brought outweighed the exhaustion. For several years, at the season's end, I would sew & embroider the girls something special so that each player would remember the season. One of the last years that I was a soccer manager, I made each girl a fleece blanket with her name and jersey # on it. Still to this day, I have girls and their moms that come into the store and often say, "it's my favorite". That makes me happy.
From a business standpoint, the most memorable moment was in October 2012. We had moved to our new location and were unsure how RR would embrace us in downtown. We decided to hold our open house/ladies night all in one. The outpouring of the community/customers was overwhelming and humbling. It clarified why I do what I do and also showed me that the door that God had led me to, was a blessing and gift. In the months and years since, I am continually shown support and love from this community. SLSB, in turn, continues to support the local schools, businesses and many charities that do make a difference in RR. This makes me very happy.
What's your favorite meal to eat out in Round Rock?
We love the Scarlett Rabbit (pork chops) and Louisiana Longhorn Café (gumbo, crawfish or beef tips). Our newest place to try was Svantes'  and it is quickly becoming one of our "go to's". The grilled cheese, beet hummus or sliders are wonderful.
Tell us your ideal day in Round Rock.
For me as a business owner, it is to have both front and back doors open, parking lots full as well as a lot of foot traffic. We had this type of day last Saturday! It was wonderful in a laid back casual kind of way. We want people to come in and feel relaxed and at home when they shop.
On a personal level, I love watching a great youth or school baseball game, working in the flower beds at the house, sitting outside in Downtown Round Rock, listening to some live music or grilling out in the back yard with friends and family.
What made you decide to bring a boutique to Round Rock?
In 2003, I would go to Salado or Georgetown for my boutique fix. I never could understand why Round Rock didn't have more of that "shopping on the square" vibe. We had Beyond the Red Door, Main Street 101 and Simply Suzi's but once they were all closed, there wasn't anything. My mother and I decided we would try a children's/monogram boutique and see if Round Rock would be receptive to such a boutique. We went to Dallas Market in June 2003, and we were hooked! 13 years later, we have certainly grown and still believe we made the right "leap".
Born and raised in a small town outside of Nashville, Tennessee…Julia is truly a Small Town Girl! With as much Blue Devil and Vandy Pride as anyone could have…she is proud of her roots! Meeting her husband in 1996, she moved to Round Rock and is proud to now call Texas HOME! Embracing the Round Rock community, she has equal Dragon Pride! A mother of three beautiful girls….Hailey, Grace and Hanna, this is Julia's most proudest accomplishments. In 2003, a dream came true for Julia and her mother, Charlotte, when Sweet Love & Sugar Britches was created and opened. Loving the community and their customers, Sweet Love is a true labor of love. Sadly, Charlotte passed away in 2008. She is missed deeply however lives on through Julia, her girls and the store, keeping this dream alive and running strong! Julia is centered by her faith, her family and an amazing circle of friends…she considers herself beyond blessed.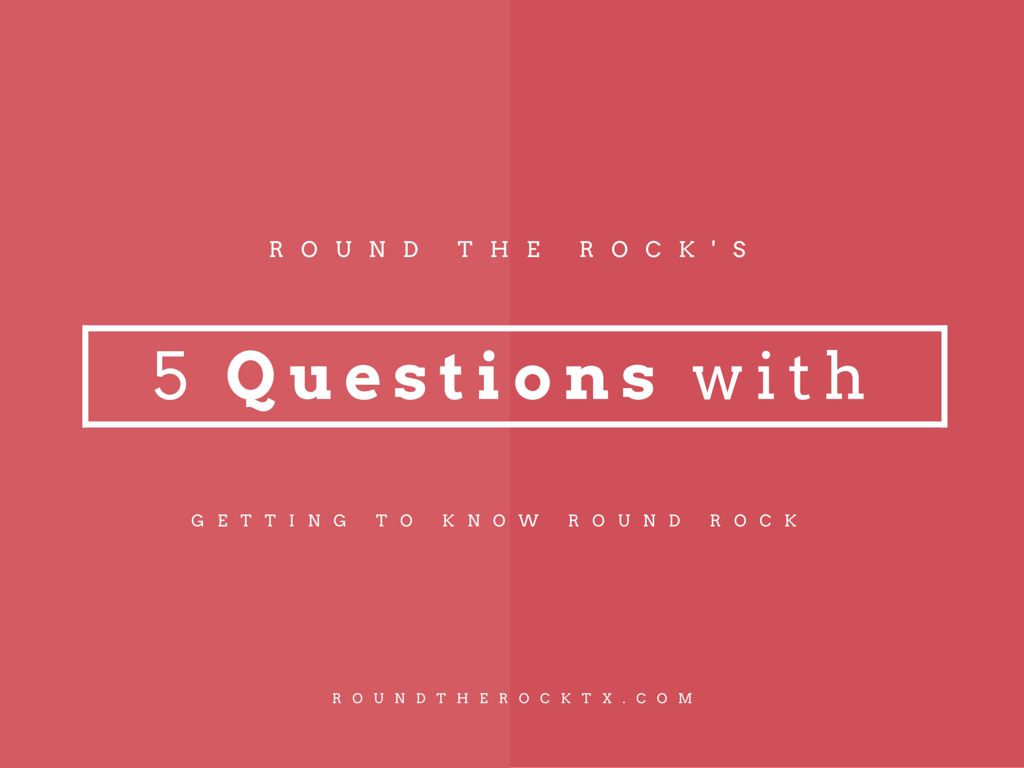 More from our 5 Questions with… series
Mayor Alan McGraw
Mays Street Boutique's Sandy Deli
Round Rock Councilman Will Peckham
Penfold Theatre's Ryan Crowder
Kaleidoscope Toys's Terry Myers
Round Rock Express's Steve Richards
Round Rock Express's Spike
Sweet Love & Sugar Britches' Julia Broadway
Round Rock Express's Laura Fragoso
Trashy Roots' Anna Craig