5 Questions with Spike, Round Rock Express Mascot
Happy Friday Round Rock!  In an effort to get to know more about the people who make Round Rock such a great place to live, I am starting a new series called "5 Questions With…." Each week, I will be asking a few questions of interesting people of Round Rock – people who work hard behind the scenes, people who strive to make our city great, people who make fun events & places possible in our city, and just cool folks you need to know! So join us each Friday morning for…..
5 Questions with Spike
It's Opening Day for the Round Rock Express TONIGHT! Who's going to the game?? Without a doubt, you will see the funniest person, …err dog, at the Ballpark tonight and every night – Spike, the Round Rock Express Mascot.
And in our 5 Questions series, we like to interview notable Round Rockers, and Spike is most definitely notable!
What brought you to Round Rock?
A train along highway 79. I got out and picked up a railroad spike, and walked across the street to Dell Diamond, and the rest is history!
What is your favorite memory of Round Rock?
Winning the Texas League Championship in 2000, and watching so many great players come through our ballpark.
Tell us your ideal day in Round Rock.
Going on a walk through Old Settler's Park, playing some fetch, visiting my good friends at Action Pack Dog Center, taking an afternoon nap in my dog house on the concourse, then seeing all of my friends and Express fans at night for a Round Rock Express game!
As a Round Rock Express Mascot, what are your proudest accomplishments?
Making every Express fan that I meet smile and enjoy their experience at Dell Diamond! I love anytime I get to meet or visit with fans at the ballpark or in the community.
What's your favorite book & why?
Clifford the Big Red Dog. He has so many great stories and teaches so many valuable lessons.
I was just a pup when I boarded a train headed to Texas. The train took a pit stop on Highway 79 in Round Rock, so I decided to get out for a stretch, and when I saw a baseball stadium, I decided I would check it out. I picked up a loose railroad spike, just to get it out of the way for safety's sake, and I started to run with it over to the stadium when some people who worked there found me. They brought me in and gave me my name, Spike. Dell Diamond is now my home, and to this day, I've been to every Round Rock Express game where I meet new friends every day!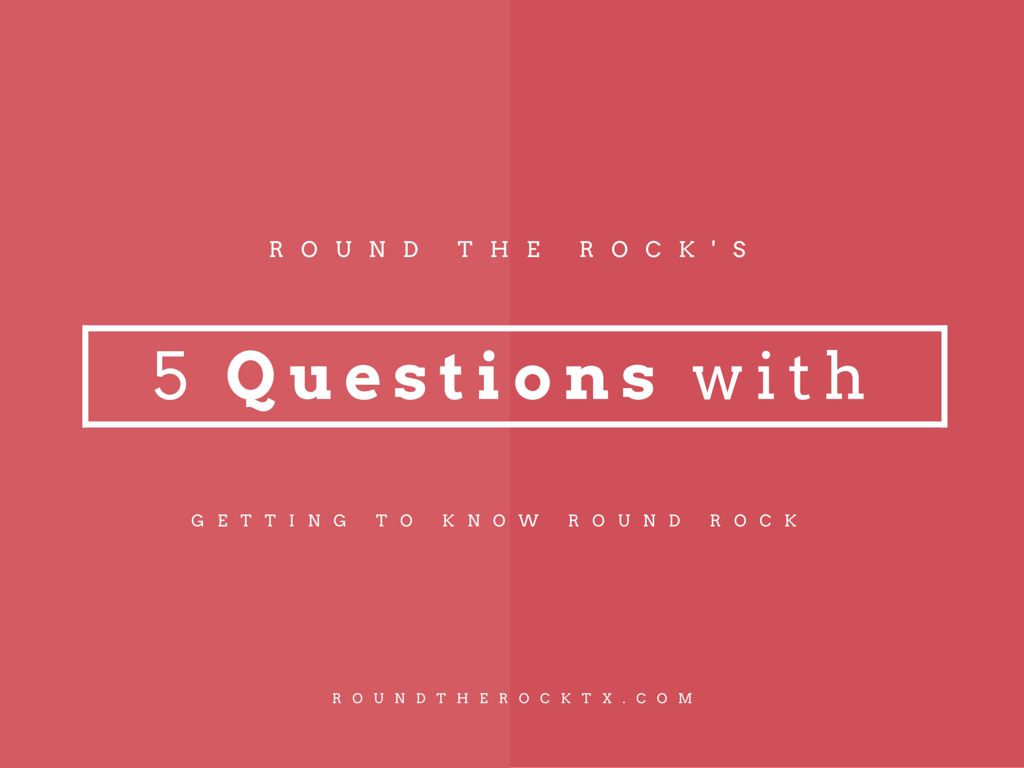 More from our 5 Questions with… series
Mayor Alan McGraw
Mays Street Boutique's Sandy Deli
Round Rock Councilman Will Peckham
Penfold Theatre's Ryan Crowder
Kaleidoscope Toys's Terry Myers
Round Rock Express's Steve Richards
Round Rock Express's Spike
Sweet Love & Sugar Britches' Julia Broadway
Round Rock Express's Laura Fragoso
Trashy Roots' Anna Craig