5 Questions with Steve Richards, Director of Ballpark Entertainment for the Round Rock Express
Happy Friday Round Rock!  In an effort to get to know more about the people who make Round Rock such a great place to live, I am starting a new series called "5 Questions With…." Each week, I will be asking a few questions of interesting people of Round Rock – people who work hard behind the scenes, people who strive to make our city great, people who make fun events & places possible in our city, and just cool folks you need to know! So join us each Friday morning for…..
5 Questions with Steve Richards
I am so excited that Opening Day for the Round Rock Express is in a week and to get you excited for the 2016 season, I'd like to introduce you to the man who makes every game so much fun – the Director of Ballpark Entertainment with the Round Rock Express – Mr. Steve Richards!
Next time you see those Pluckers Chickens racing, the tricycle races, or even all the rocking' walk-up songs, Steve has had something to do with it.
What do you like most about Round Rock?
The location; just on the egde of the beautiful Texas Hill Country, and just 20 minutes from exciting downtown Austin!
Tell us your ideal day in Round Rock.
Going for a run through Old Settler's Park, lunch at Torchy's or Salt Lick, and hanging out at Brass Tap or Junior's at night.
As the Express Ballpark Entertainment Director, what are your proudest accomplishments?
Bringing laughter and good times to fans who attend Express games. My goal is to win an award from Minor League Baseball for one of our many awesome promotions or theme nights.
What's your favorite way to get the crowd going at a game?
I love making the crowd laugh! Whether it be funny movie clips, a music video spoof, or hilarious on-field promotions (such as baby races or lip sync battles), as long as it the crowd finds it funny, I feel like I've done my job.
What event at a Round Rock Express game are you looking forward to most this season?
For our theme nights, definitely 90's Night! And for our giveaway items, our George Strait bobblehead is going to be very popular! (but our Nolan Ryan bobblehead is pretty unique this year, as well!)
Steve Richards born in Austin, but raised in Houston. He went to Kingwood High School. He grew up a die-hard Houston sports fan and he says he always will be. Baseball is his favorite sport. He went to Texas State in San Marcos and immediately fell in love with the Hill Country. After he graduated, he interned for the Houston Texans for a season, and when that internship ended after football season, he came back to Central Texas and interned for the Express for one season. He was then hired full-time by the Corpus Christi Hooks, where he spent four years. Then he took a job with the Houston Astros, where  he worked for two years before rejoined the Express in January of 2015.  Steve loves country music, movies, just about any kind of food, karaoke, craft beer and sports (baseball, basketball and football in particular).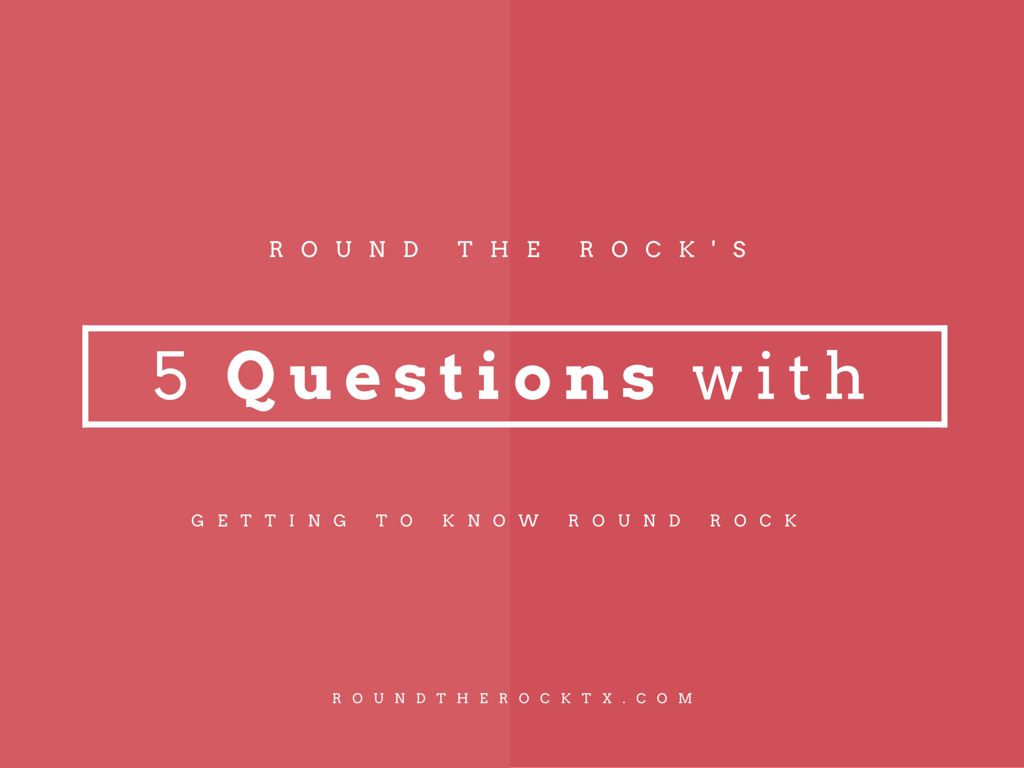 More from our 5 Questions with… series
Mayor Alan McGraw
Mays Street Boutique's Sandy Deli
Round Rock Councilman Will Peckham
Penfold Theatre's Ryan Crowder
Kaleidoscope Toys's Terry Myers
Round Rock Express's Steve Richards
Round Rock Express's Spike
Sweet Love & Sugar Britches' Julia Broadway
Round Rock Express's Laura Fragoso
Trashy Roots' Anna Craig