11 Fun Things to Do in September
Looking for something fun to do this month in Round Rock?  Here's our top picks for things to do in Round Rock in September! 

This article is sponsored by The Yogurt Experience.
Come to their fun Grandparents Weekend Event on September 8 & 9!
11 Fun Things To Do in Round Rock in September
---
Friday Night Lights – 
Fridays in September
We could not be more excited for Friday Night Football!! All of the Round Rock High Schools play some GREAT FOOTBALL and it's entertaining for everyone with bands, cheer, and of course, a great game.  Make sure to make it out to a game this season!
Aug 31 // Sept 6 & 7 // Sept 14  // Sept 21 // Sept 28
---
Puppy Mill Awareness Week at Flix Brewhouse – 
September 3-8
It's Puppy Mill Awareness Week at Flix and we've partnered with the organization, Bailing Out Benji, to help put an end to puppy mills.  Flix Brewhouse will be showing dog themed movies during the week of September 3rd.  The movies will open with a special Public Service Announcement from Bailing Out Benji. Each attendee will receive information about the puppy mill issue in Texas and $1 from all ticket sales for these shows will be donated to Bailing Out Benji.  Here is a listing of the movie schedules:
Monday, September 3rd @ 7pm: Isle of Dogs
Tuesday, September 4th @ 7pm: The Sandlot
Wednesday, September 5th @ 7pm: Legally Blonde
Thursday, September 6th @ 7pm: Best in Show
Friday, September 7th @ 7pm: Wizard of Oz
Saturday, September 8th @ 11am: All Dogs Go To Heaven
---
Alice's Adventures in Wonderland – 
September 6-15
MAD Productions presents "Alice's Adventures In Wonderland" by Lewis Carroll from September 6-15, 2018 at the CD Fulkes Middle School Auditorium.  Come take a trip into the magic of Wonderland! This family friendly show has something for everyone. The kids will love the fun loving and fantastical Tweedles, and Parents will love the jokes and over the top performances from the Queen of Hearts and the insane Duchess! This production is suited for audience members from ages 5-95!  So make plans now to join MAD Productions for their inaugural performance with a timeless piece of literature.  More info here.
---
Bat Fest 2018 – 
September 8
Brushy Creek MUD is hosting Bat Fest 2018 on Saturday, September 8, 2018. This free event celebrates neighborhood bats while enjoying music, bat games, bat crafts, snacks and learn a little about bats and bat caves.  More info here.
---
Grandparents Weekend at The Yogurt Experience – 
September 8 & 9
Come to The Yogurt Experience for their Grandparents Weekend! Bring your grandparents in for a cool treat & fun "date" with a fun Photo Booth, conversations started (find our Grandma's favorite toy growing up!), mementoes and a special $1 off FroYo for each Grandparent! Click here for more info.
---
Games on Main- 
September 11, 18, & 25
"Games On Main" takes place every Tuesday from 6pm to 8pm September 11 thru October 16 at Prete Main Street Plaza. During this 6-week meet-up you will learn a variety of yard games.
Come enjoy the classic favorites of Washers, Corn Hole, and Ladder Golf, as well as learn some of the new and exciting games that are being played today. This fun meet up will encourage teamwork and a bit of friendly competition. Encourage family, friends, and co-workers to come on down to "Games on Main" and have a good time! For ages 21+
---
Walk to End Alzheimers –
September 15
Register to walk and help the Alzheimer's Association advance research into methods of treatment, prevention and, ultimately, a cure on Saturday, September 15, 2018 at Old Settler's Park. More Details here.
---
Hispanic Heritage Month & Austin Museum Day at Williamson Museum –
September 22 & 23
Explore Williamson County's rich Hispanic heritage that spans over 500 years. Celebrate at The Williamson Museum on the Chisholm Trail on Saturday, Sept 22 with foods, crafts, and a performance by Round Rock  Ballet Folkloric. Celebrate Austin Museum Day at The Williamson Museum on the Chisholm Trail on Sunday, Sept 23, 2018 with FREE admission.  More details here. 
---
Family Campout/National Hunting and Fishing Day –
September 21-22
The City of Round Rock's Parks and Recreation Department presents the Family Campout on Friday, Sept. 21, 2018 through Saturday, Sept. 22, 2018 at Old Settlers Park. Come spend the night in Old Settlers Park. Wake up with the sunrise and enjoy breakfast, and then check out the National Hunting and Fishing Day activities. Registration is required. More details here. 
---
Reckless Kelly's Celebrity Softball Jam –
September 23
The Annual Reckless Kelly's Celebrity Softball Jam is set for Sunday, September 23, 2018 at Dell Diamond. An all-star lineup of celebrities, musicians and professional athletes come together for this annual event. The day kicks off with an athleticism-optional, antic-filled softball game and it followed by six hours of live music. Proceeds benefit The Nolan Ryan Foundation and the Reckless Kelly Charitable Youth Foundation. More details here.
---
Round Rock Public Safety Day – 
September 29
Join Round Rock Police, Fire, and Wilco EMS for a chance to meet local public safety workers and see the equipment they use to respond to local emergencies on Saturday, September 29, 2018. More details here.
---
Palm Valley Lutheran Church Fall Fair – 
September 29
The Palm Valley Lutheran Church hosts its Fall Fair on Saturday, September 29, 2018 from 10:00 am – 3:00 pm. Event features live music, a classic car show, bingo, crafts-baked goods-plant sales, games, pony rides, concessions, and much more!  More details here.
---
Don't Miss these Great Articles on Round the Rock!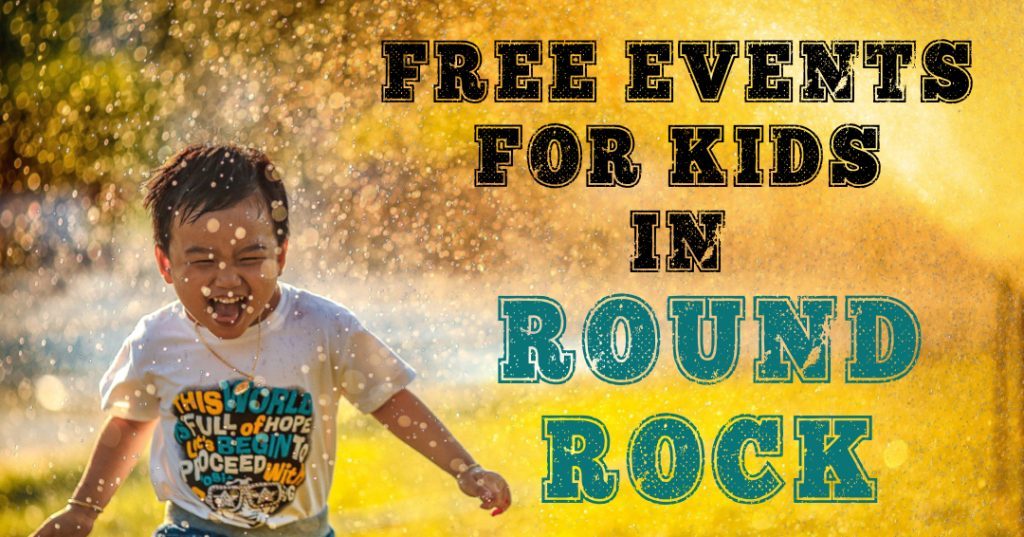 20 Free Events for Kids in Round Rock in September!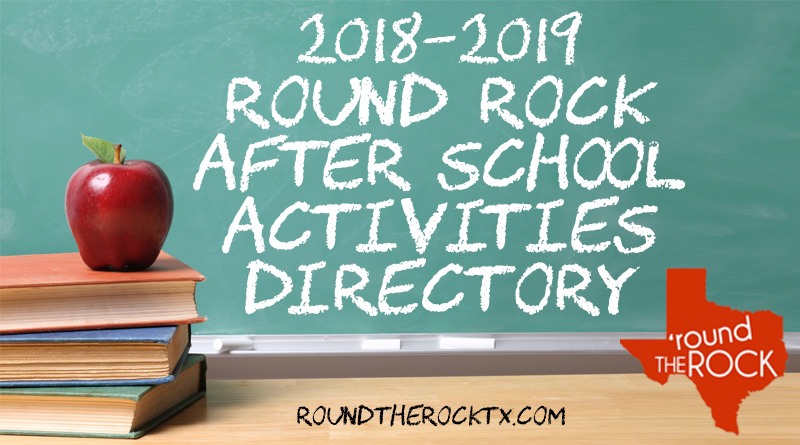 Round Rock After School Activities Directory