5 Questions with Craft & Racked Chris and Sara Freeman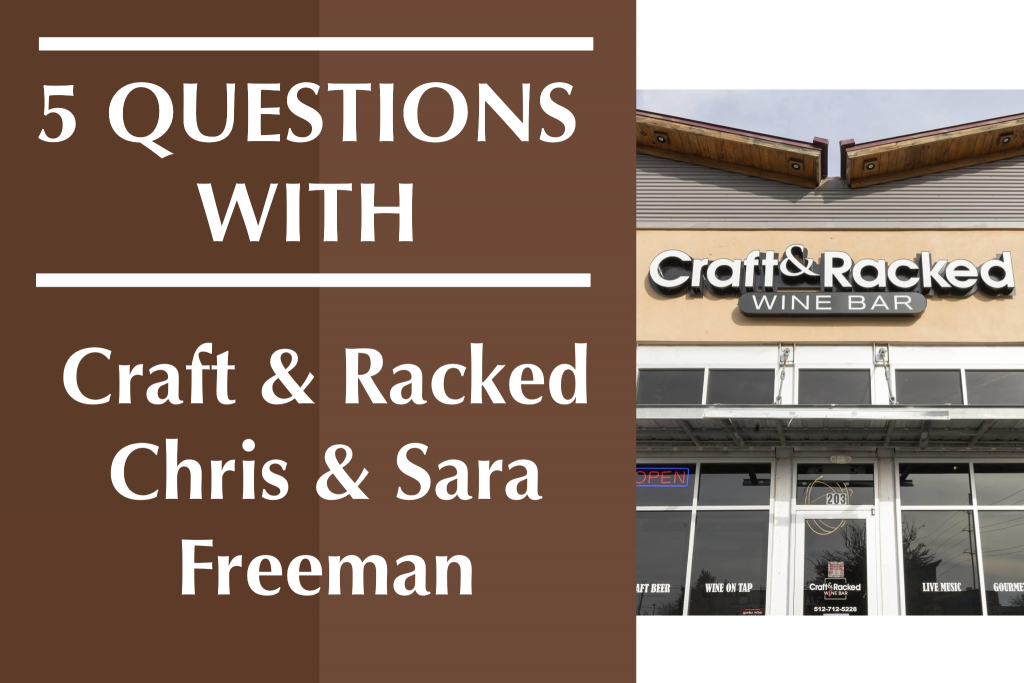 In an effort to get to know more about the people who make Round Rock such a great place to live, I am resurrecting a series I did years ago called "5 Questions With…." As I did in the past, I will be asking a few questions of interesting people of Round Rock – people who work hard behind the scenes, people who strive to make our city great, people who make fun events & places possible in our city, and just cool folks you need to know.
But I wanted to take it a step further and reach out to as many businesses owners in Round Rock as I can. I want to catch up with them to learn how their business is doing under these conditions. And see if & how we can help keep them in businesses. I think you will be happy to hear some of the unique ways that businesses have adapted to the changes or are making plans to offer new products and services once they do open.
What is Craft & Racked?
Craft & Racked is a one of a kind neighborhood craft beer, and wine bar nestled in Round Rock, Texas. Passionately conceived and designed to exceed your expectations for a small locally owned bar. 
Craft & Racked is first and foremost about your experience. We pride ourselves on providing our guests an all-embracing experience with a modern stylish setting, while treating our guests as friends and family.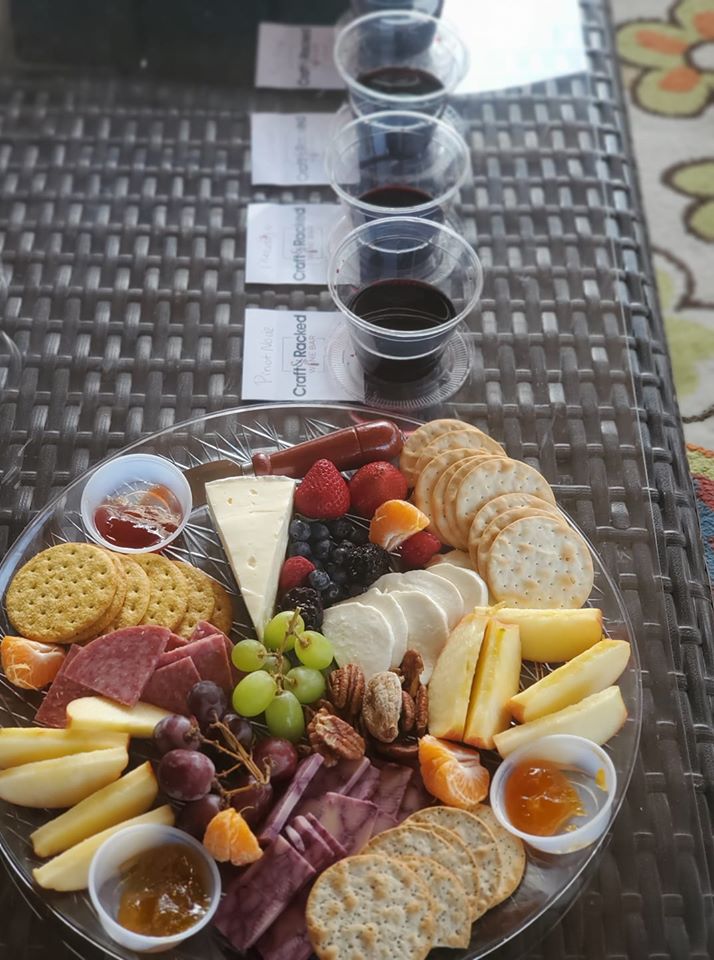 What is the status of your business now?
 We are currently closed outside of weekends and hope to be back open when its safe for our customers. We have a ton of orders this weekend for our DIY Cheese and meat boards.
Call us at (512) 284-7821 or order online via craftandracked.com
What do you miss most about your business?
We miss the fun loving customer interactions we had and the local artists that we got to showcase during our live music nights. Our trivia nights were always fun and most recently we started doing free poker nights.
What are the plans for the future for Craft & Racked?
We are currently learning the to go / carryout business and also building meal kits. One such kit is our DIY charcuterie kit, which includes unique cheeses, meats and fruits all sliced and ready to be organized for a perfect date night snack. We have also been selling taco kits, salad kits and essential kits.  We are also selling donated meals and surgical masks for our Hero's working in our local hospitals and the first responders that keep us safe. 
What has been a few of your favorite "at-home" activities during this time?
Lots of board games with the family! Also planning to welcome our oldest son's twins into the world this week.2 new grandkids to spoil 🙂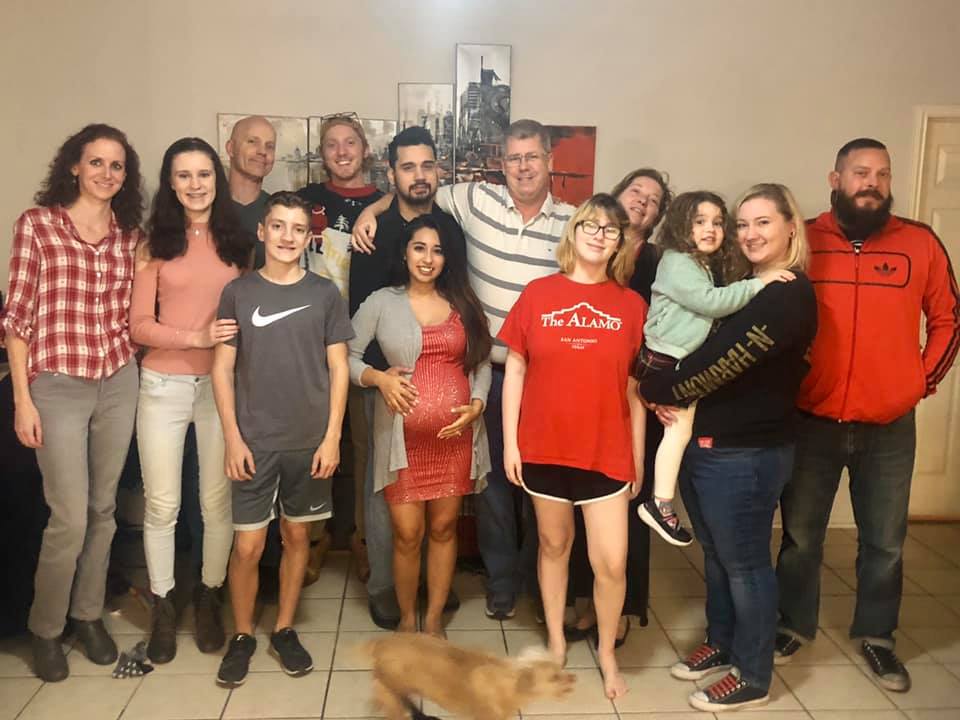 Bonus – what's the first thing you will do once the Stay-at-Home mandate is lifted?  
We can't wait to welcome back our regulars for our Trivia Nights,Teacher Tuesdays, Live Music or just a night on the town with friends. We have always been about our community and can't wait to reopen our doors and get back to serving the best craft beers, wine flights and gourmet food in the area. #roundrockproud
Other 5 Questions With….
The Yogurt Experience's Rebecca Darling
Mays Street Boutique's Ashley Deli
My Party Palace's Michelle Azuara
Mi Mundo Coffeehouse & Roastery's Sabin Shrestha
Tammy Kay's Boutique's Tammy Munguia
Monster Mini Golf's Brian & Amy Smith
The Dance Gallery's Christine Hayes
Huntington Learning Center's Tanuja Deo
Penfold Theatre Company
Craft & Racked Chris & Sara Freeman
Wildflower Orthodontics
Lifetime Vision Care's Dr. Jennifer Khanh
If you are a small business who has been effected by the stay-at-home order, we'd love to hear from you to tell your story! Please email me at [email protected]