5 Questions with The Yogurt Experience's Rebecca Darling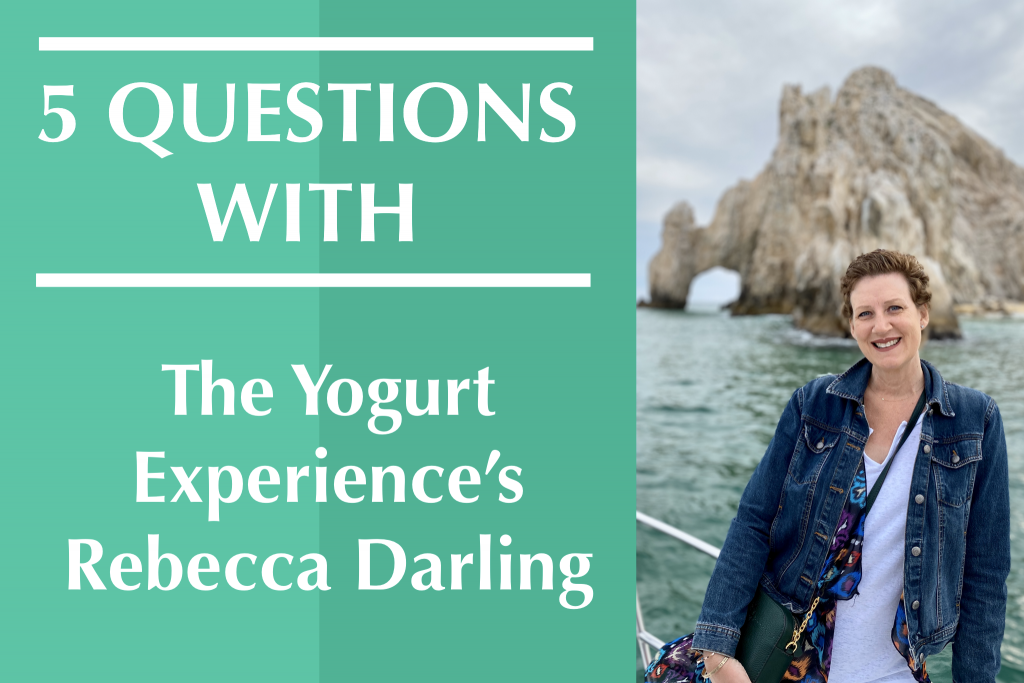 In an effort to get to know more about the people who make Round Rock such a great place to live, I am resurrecting a series I did years ago called "5 Questions With…." As I did in the past, I will be asking a few questions of interesting people of Round Rock – people who work hard behind the scenes, people who strive to make our city great, people who make fun events & places possible in our city, and just cool folks you need to know.
But I wanted to take it a step further and reach out to as many businesses owners in Round Rock as I can. I want to catch up with them to learn how their business is doing under these conditions. And see if & how we can help keep them in businesses. I think you will be happy to hear some of the unique ways that businesses have adapted to the changes or are making plans to offer new products and services once they do open.
This whole concept was re-born when I found myself explaining why we closed our businesses to many people. I thought that Round the Rock is the perfect platform to help support the local businesses and tell the stories of the people behind the businesses. So I hope you don't mind, but I wanted to start with our small business, The Yogurt Experience.
What is The Yogurt Experience?
The Yogurt Experience is a self-serve yogurt shop that has been here in Round Rock for over 10 years. The original owners built a beautiful shop and ran it so well, that it was very successful. When we took it over the summer of 2018, we didn't change much except adding family games and a new wall mural. We also tried to connect as much as we could with the community, offering free FroYo for good grades, Family Nights, and social media contests.
What is the status of your business now?
When the restaurants' closed their interior dining, we tried to stay open with call-ahead ordering and curbside delivery. But with our self-serve model, that was difficult to navigate. And we felt strongly that we were going against what the government was asking us to do by asking families to leave their homes for a treat, not a "necessity." At the time, we did not know what the stay-at-home order would look like or how long it would last, so we made the very difficult decision to close the shop temporarily.
I would be lying if I said that was an easy decision to make. We still have rent to pay and bills that are due and with no sales being made, that is a difficult pill to swallow. We are extremely grateful to have been the recipient of a small grant thru the Round Rock Cares initiative. We feel very blessed to be a part of a community that cares about their small businesses enough to help them try to stay in business.
UPDATED: We are happy to announce that we are opening back up with limited hours and days (please check our facebook page for updates!). We will offer curbside delivery, online ordering and delivery thru UberEats & Doordash.
What do you miss most about your business?
Hands down, I miss the customers. I have gotten to know many customers and there are so many familiar faces that I miss seeing. Even more than the familiar faces, it's the laughter I miss. I loved when families would come in for a happy treat, put their phones away and pull out a game. I loved seeing them interact with each other.
What are the plans for the future for The Yogurt Experience?
We can't wait to open back up and hope to do so soon. We are currently re-thinking our self-serve model and adapting it to make a curbside pick-up or delivery easier to navigate. We tried selling 'Build Your Own Sundaes' kits and they were very successful. We are very hopeful to open back up soon – even with jus modified hours. Please follow our Facebook page to be the first to know!
What has been a few of your favorite "at-home" activities during this time?
Believe it or not, I have REALLY enjoyed at home learning with my 5th grader. We have worked thru the Khan Academy's Imagineering in a Box and Lunchtime Doodles with Mo. Both have really engaged him.
Personally, I really enjoy puzzles and reading and I've caught up on a few Netflix series – The Five, Unorthodox, and The West Wing (so good!).
Most recently, my daughter came up with theme nights for dinners. Last night, we enjoyed Movie Night – complete with a Harry Potter-themed meal of Cottage Pie & Butter Beer. We are definitely making memories over here!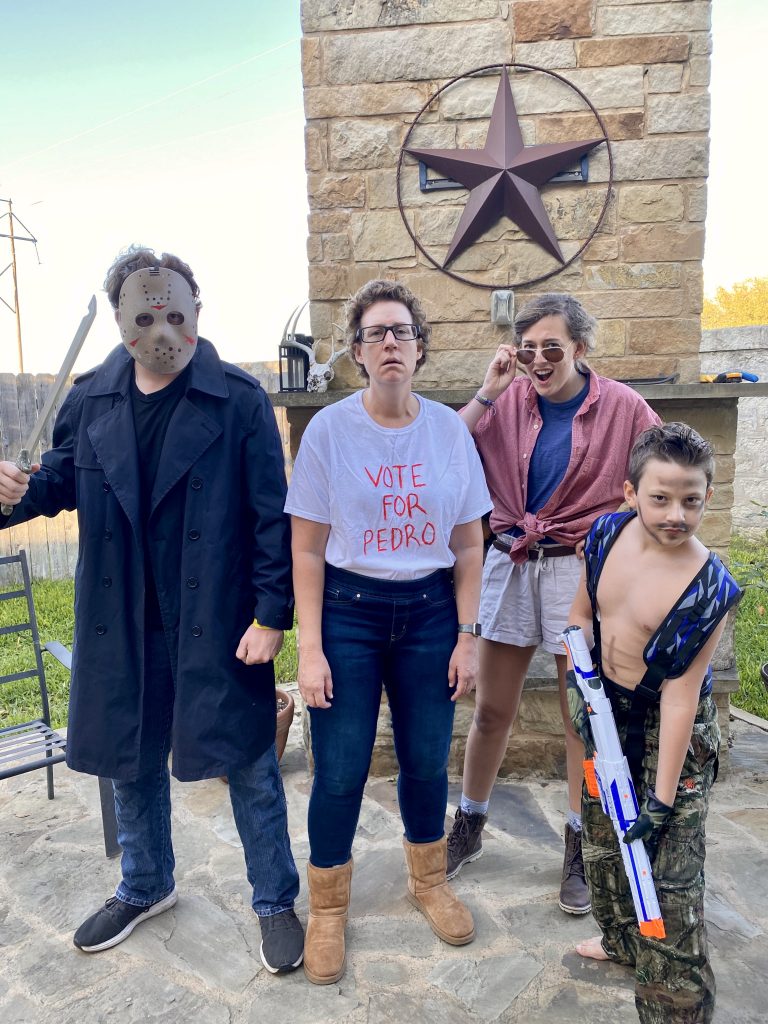 Find Out How Other Round Rock Businesses Are Doing:
The Yogurt Experience's Rebecca Darling
Mays Street Boutique's Ashley Deli
My Party Palace's Michelle Azuara
Mi Mundo Coffeehouse & Roastery's Sabin Shrestha
Tammy Kay's Boutique's Tammy Munguia
Monster Mini Golf's Brian & Amy Smith
The Dance Gallery's Christine Hayes
Huntington Learning Center's Tanuja Deo
Penfold Theatre Company
Craft & Racked Chris & Sara Freeman
Wildflower Orthodontics
Lifetime Vision Care's Dr. Jennifer Khanh
Mathnasium of East RR's Jennifer Faulkner
Paige's Bakehouse – Paige Perry
The Rock/Alcove Cantina/The Flats' Michelle Ly
Round Rock Dental Group's Dr. Eric Hoffman
Love Barre's Kristin Crawford
Hot Dog Marketing's Jessica Scanlon
The Mirror & I's Val Frazee
Renzi's Tutoring & Guitar's CJ & Tammy Renzi
If you are a small business who has been effected by the stay-at-home order, we'd love to hear from you to tell your story! Please email me at [email protected]