5 Questions with Hot Dog Marketing's Jessica Scanlon
In an effort to get to know more about the people who make Round Rock such a great place to live, I am resurrecting a series I did years ago called "5 Questions With…." As I did in the past, I will be asking a few questions of interesting people of Round Rock – people who work hard behind the scenes, people who strive to make our city great, people who make fun events & places possible in our city, and just cool folks you need to know.
But I wanted to take it a step further and reach out to as many businesses owners in Round Rock as I can. I want to catch up with them to learn how their business is doing under these conditions. And see if & how we can help keep them in businesses. I think you will be happy to hear some of the unique ways that businesses have adapted to the changes or are making plans to offer new products and services once they do open.
It wasn't just restaurants and retail boutiques that were impacted by COVID-19 closures. We reached out to local business owner, Jessica Scanlon, owner of local marketing and PR agency, Hot Dog Marketing.
Hot Dog Marketing is in Downtown Round Rock. Jessica and her team are very connected in the Round Rock business community and they do a lot of help area businesses.
I was most impressed when Jessica fundraised $1500 for the Round Rock Cares initiative last month. She sold these fantastic shirts to help promote local business and gave 100% of the profits to the fund. I got my shirt and I love it!
What is Hot Dog Marketing?
Hot Dog Marketing provides business marketing services specializing in branding and digital marketing for service based businesses in the B2B and B2C markets. We create recognizable brands with strategy built by our talented team of experts.
What is the status of your business now?
 We're fortunate that we are all working safely from home, still serving clients and taking on new clients.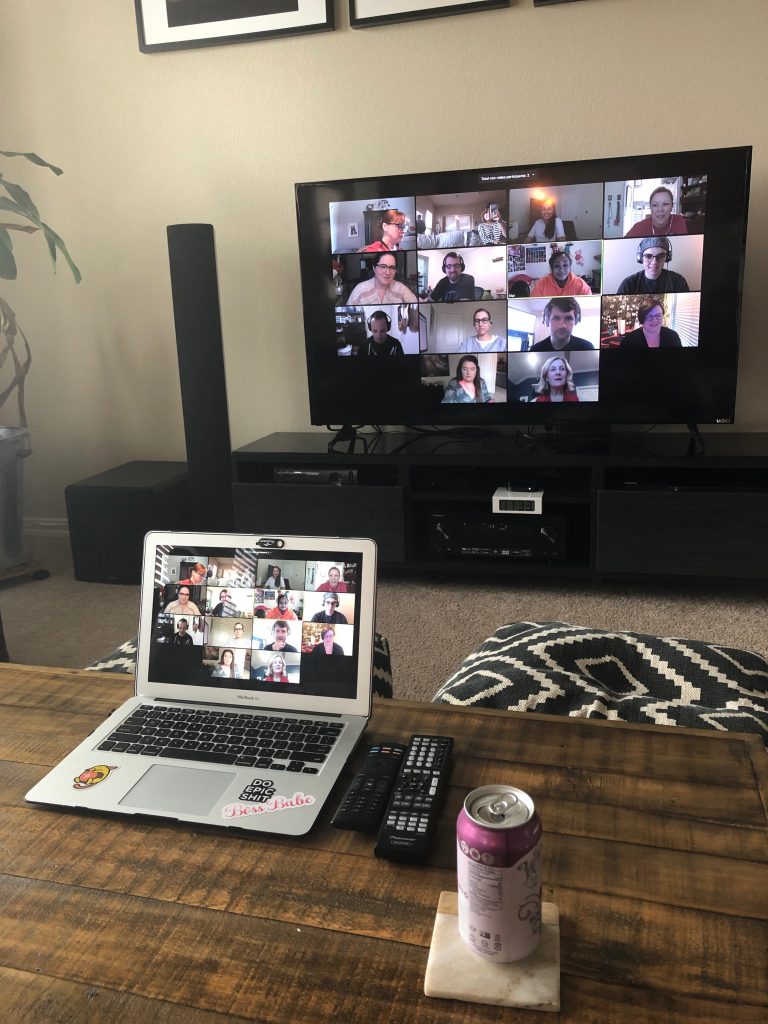 What do you miss most about your business?
I miss interacting with people in person! I'm dying here – I'm such an extrovert. I'm active in the community because working with my team and clients isn't enough people interaction. I crave it so much! I miss being in the office with our 14 other team members the most though. They're all such incredible people.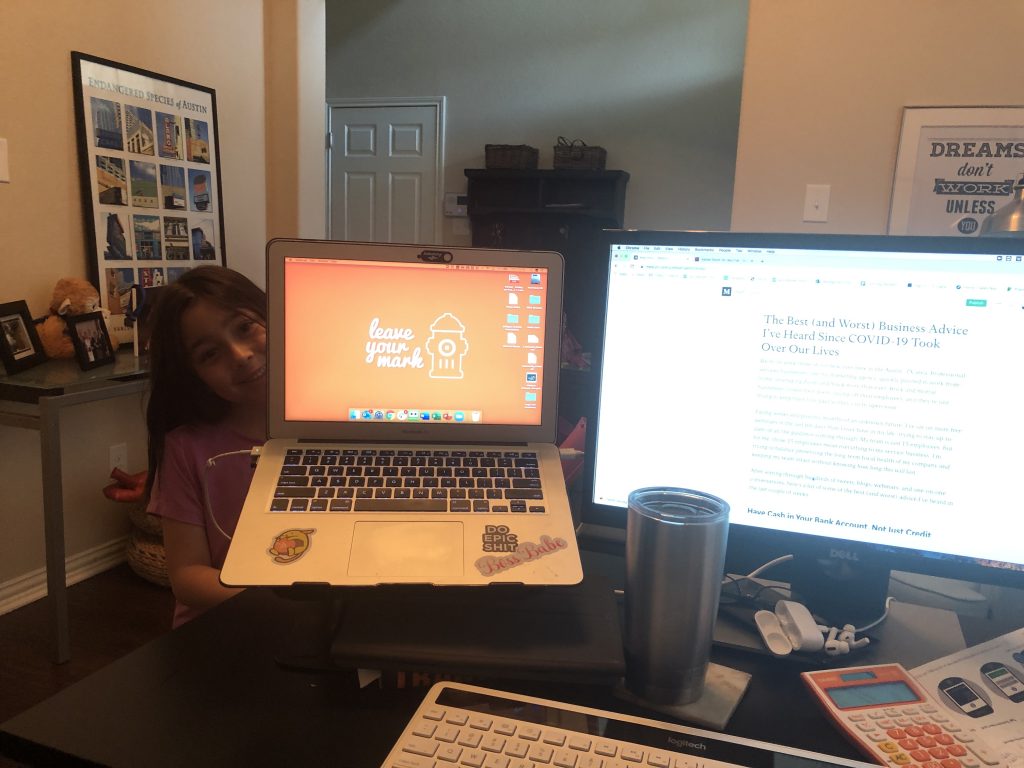 What are the plans for the future for Hot Dog Marketing?
We are staying growth-minded and keeping our plans in place for when life returns to normal. Meanwhile, our team is developing and launching a series of blogs and videos to help business leaders pivot and plan for what's coming next. It's called Zig When They Zag. We're hoping this leadership focused content will help owners and operators think through issues they're facing with the crisis.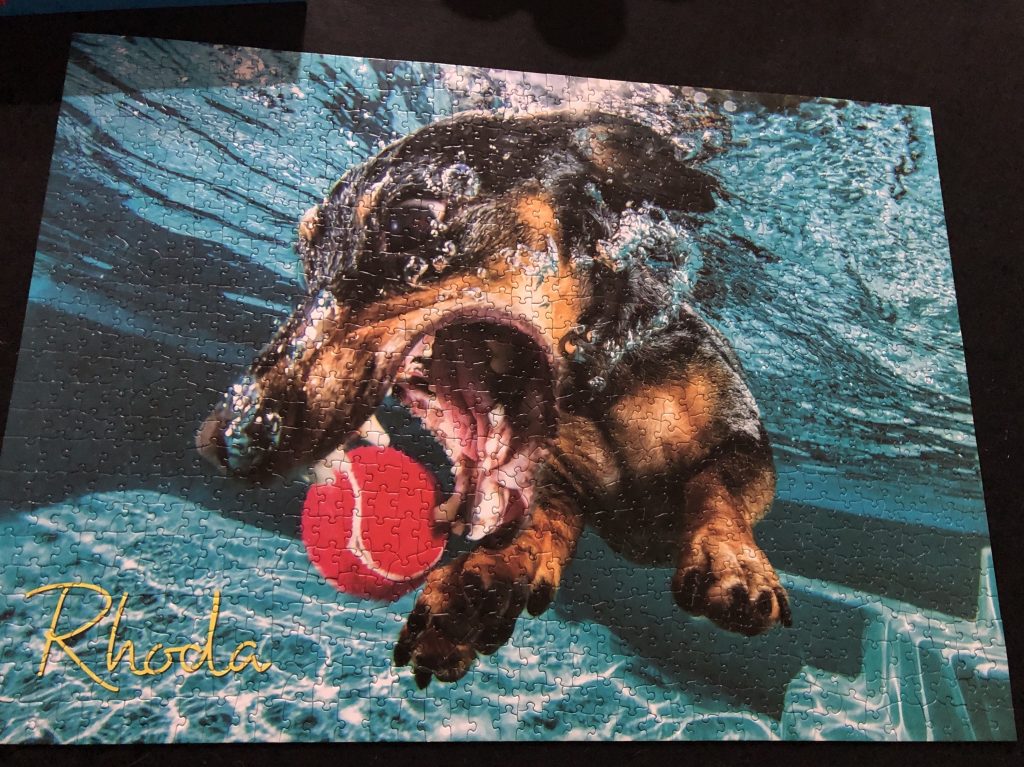 What has been a few of your favorite "at-home" activities during this time?
The Easter Bunny brought my daughter a few Disney themed games we've been enjoying including Disney Hedbanz which has been fun. I've been doing puzzles! The last one I just finished was 1000 pieces and was so hard! Great for stress management though.
Bonus – what's the first thing you will do once the Stay-at-Home mandate is lifted?  
Oh, I have a list!!!! Haircut and color, nails, eyelash extensions – theses are the small businesses that will absolutely explode when this is over. I can't wait to have dinner at Salt Traders and go to the movies with my family. I can't wait to see my friends!
Find Out How Others Round Rock Businesses Are Doing:
The Yogurt Experience's Rebecca Darling
Mays Street Boutique's Ashley Deli
My Party Palace's Michelle Azuara
Mi Mundo Coffeehouse & Roastery's Sabin Shrestha
Tammy Kay's Boutique's Tammy Munguia
Monster Mini Golf's Brian & Amy Smith
The Dance Gallery's Christine Hayes
Huntington Learning Center's Tanuja Deo
Penfold Theatre Company
Craft & Racked Chris & Sara Freeman
Wildflower Orthodontics
Lifetime Vision Care's Dr. Jennifer Khanh
Mathnasium of East RR's Jennifer Faulkner
Paige's Bakehouse – Paige Perry
The Rock/Alcove Cantina/The Flats' Michelle Ly
Round Rock Dental Group's Dr. Eric Hoffman
Love Barre's Kristin Crawford
Hot Dog Marketing's Jessica Scanlon
The Mirror & I's Val Frazee
Renzi's Tutoring & Guitar's CJ & Tammy Renzi
If you are a small business who has been effected by the stay-at-home order, we'd love to hear from you to tell your story! Please email me at [email protected]