5 Questions with Monster Mini Golf's Brian & Amy Smith
In an effort to get to know more about the people who make Round Rock such a great place to live, I am resurrecting a series I did years ago called "5 Questions With…." As I did in the past, I will be asking a few questions of interesting people of Round Rock – people who work hard behind the scenes, people who strive to make our city great, people who make fun events & places possible in our city, and just cool folks you need to know.
But I wanted to take it a step further and reach out to as many businesses owners in Round Rock as I can. I want to catch up with them to learn how their business is doing under these conditions. And see if & how we can help keep them in businesses. I think you will be happy to hear some of the unique ways that businesses have adapted to the changes or are making plans to offer new products and services once they do open.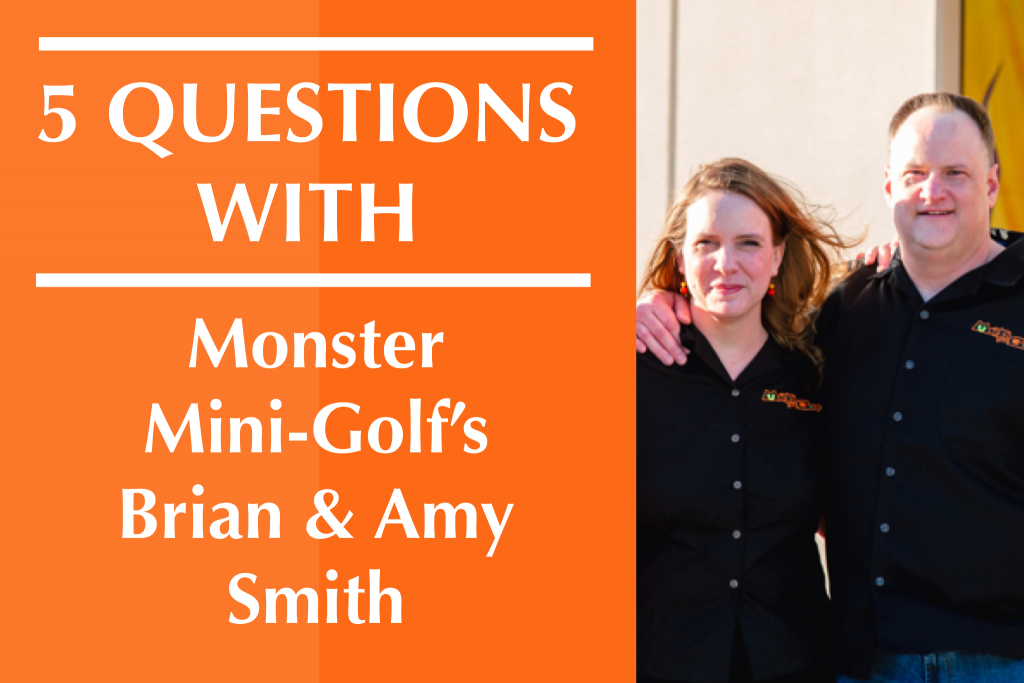 Some of the hardest hit small businesses effected by the stay-at-home orders are those that specialize in Family Entertainment. With no one allowed to come thru their doors, they have to remain closed until further notice.
Brian & Amy Smith opened Monster Mini Golf & Laser Tag just a few summers ago and it quickly has become a favorite place for family fun & birthday parties in Round Rock. That's why it breaks our hearts to see them closed. This family worked so hard to open such a unique & fun business for Round Rock families.
How can we help them now?? One simple way is by following them on their Facebook page – this helps their "reach" to customers grow and all you had to do was like their page. Take it a step further and like their posts & photos when you see them. (here's a hint – you can do that for all small businesses in Round Rock to help them out!)
Here is more about Monster Mini Golf, and their owners, Brian & Amy Smith:
What is Monster Mini Golf & Laser Tag?
We are an indoor, glow-in-the-dark Mini Golf, Arcade & Laser Tag center that opened just a few summers ago in East Round Rock.
What is the status of your business now?
 Temporarily Closed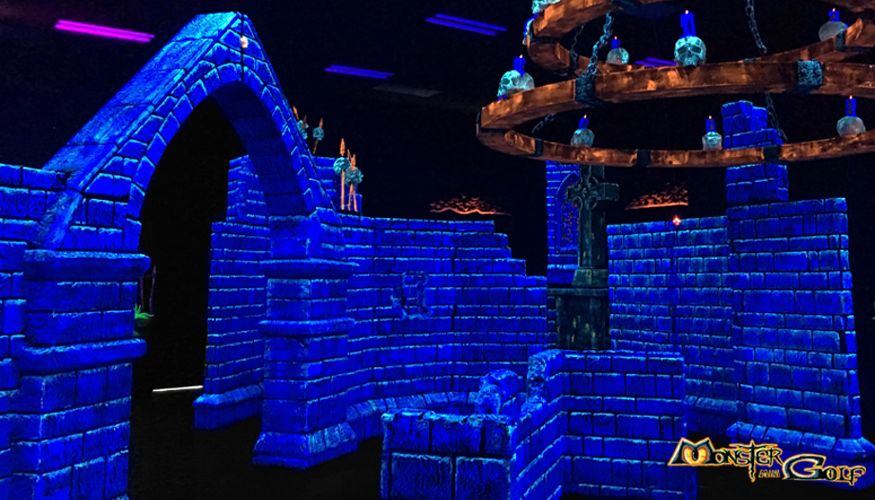 What do you miss most about your business?
I miss our guests.  I absolutely love talking with them everyday, seeing their faces light up and hearing them laugh.  There is nothing like making a little one smile…making memories that they can keep forever.  We had to postpone/cancel so many birthday celebrations and those hurt the most. Birthdays are so very special, especially for our kiddos, so every weekend that passes my heart aches a little more. 
In addition, I really miss our Crew.  We have the best team right now and it break my heart to not see them every day.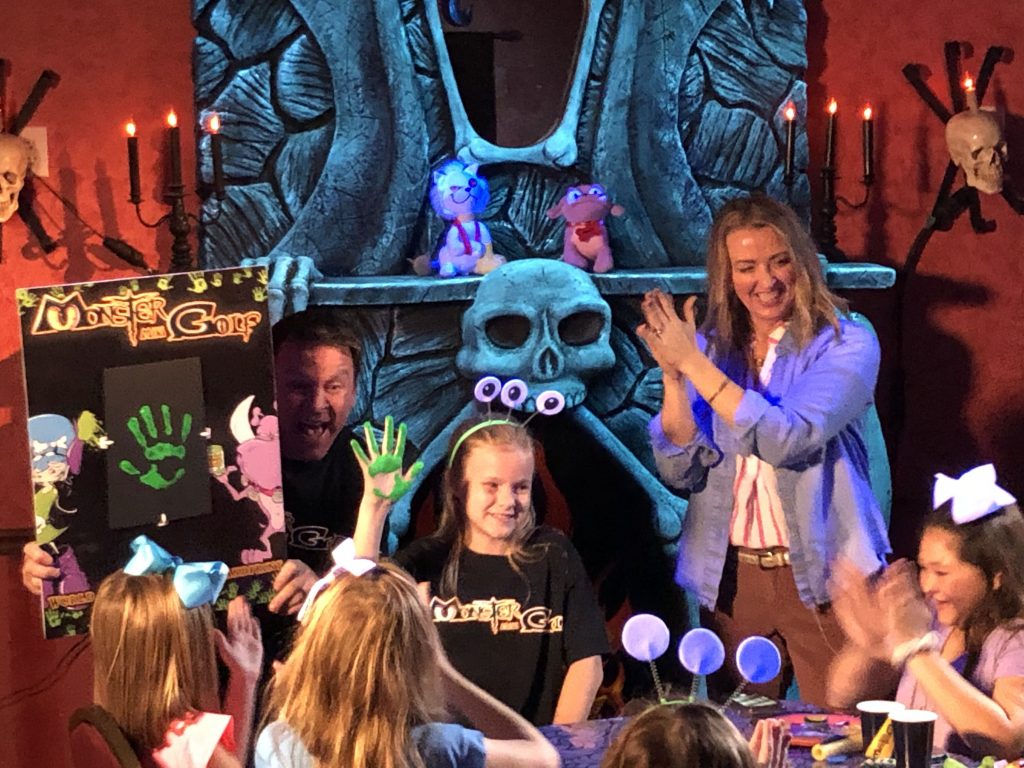 What are the plans for the future for Monster Mini Golf?
We have kept our full-time manager even without being open and intend to hire back 100% of the rest of our Crew when we are able to open.
What has been a few of your favorite "at-home" activities during this time?
Hands down, just hanging out with my teenage sons.  They are so busy typically and it has been awesome to have lengthy, in-depth conversations with them, instead of really just getting to talk on the car rides to and from.  We sit together and plan out all of our future adventures and I can't wait for them to happen!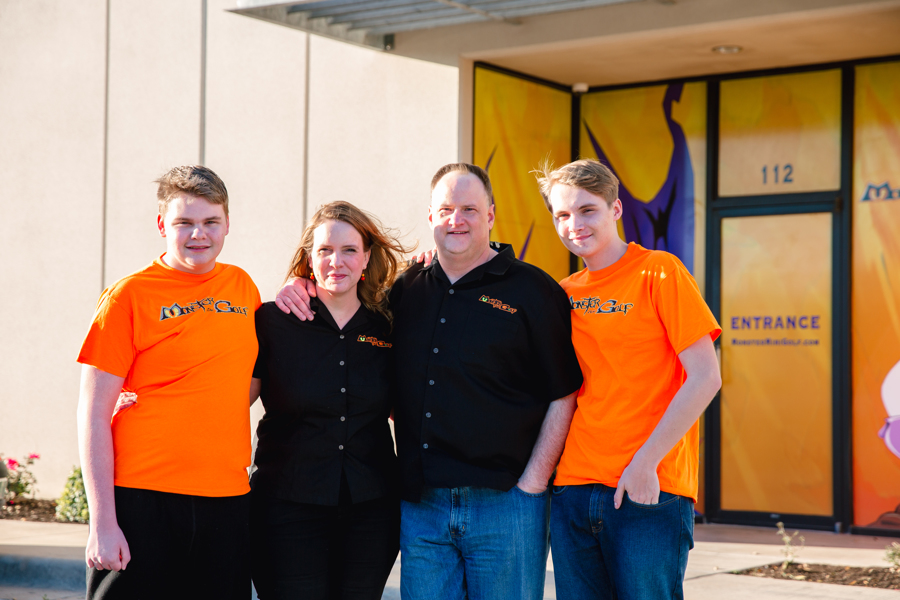 Bonus – what's the first thing you will do once the Stay-at-Home mandate is lifted?  
The first thing that I simply cannot wait to do is switch on the "Open" sign at Monster! There is truly so much work and love that goes into a family-business and the greatest thing is being able to share that all with our guests.  "Open" is the best word! 
Find Out How Other Round Rock Businesses Are Doing:
The Yogurt Experience's Rebecca Darling
Mays Street Boutique's Ashley Deli
My Party Palace's Michelle Azuara
Mi Mundo Coffeehouse & Roastery's Sabin Shrestha
Tammy Kay's Boutique's Tammy Munguia
Monster Mini Golf's Brian & Amy Smith
The Dance Gallery's Christine Hayes
Huntington Learning Center's Tanuja Deo
Penfold Theatre Company
Craft & Racked Chris & Sara Freeman
Wildflower Orthodontics
Lifetime Vision Care's Dr. Jennifer Khanh
If you are a small business who has been effected by the stay-at-home order, we'd love to hear from you to tell your story! Please email me at [email protected]