Ike's Love & Sandwiches Round Rock: New Sandwich Shop Opens
A new sandwich shop – Ike's Love & Sandwiches Round Rock – opened in December in Round Rock and we went to try it this past weekend.
The San Francisco-based sandwich shop boasts a "cult-like" following with their special Dutch Bread and Dirty Secret Sauce. They have a very large menu for both meat-eaters and vegetarians. Most of their sandwiches come warm.
When we visited last weekend, most of the tables were full. The space is bright and sunny and we found it to be nice and clean.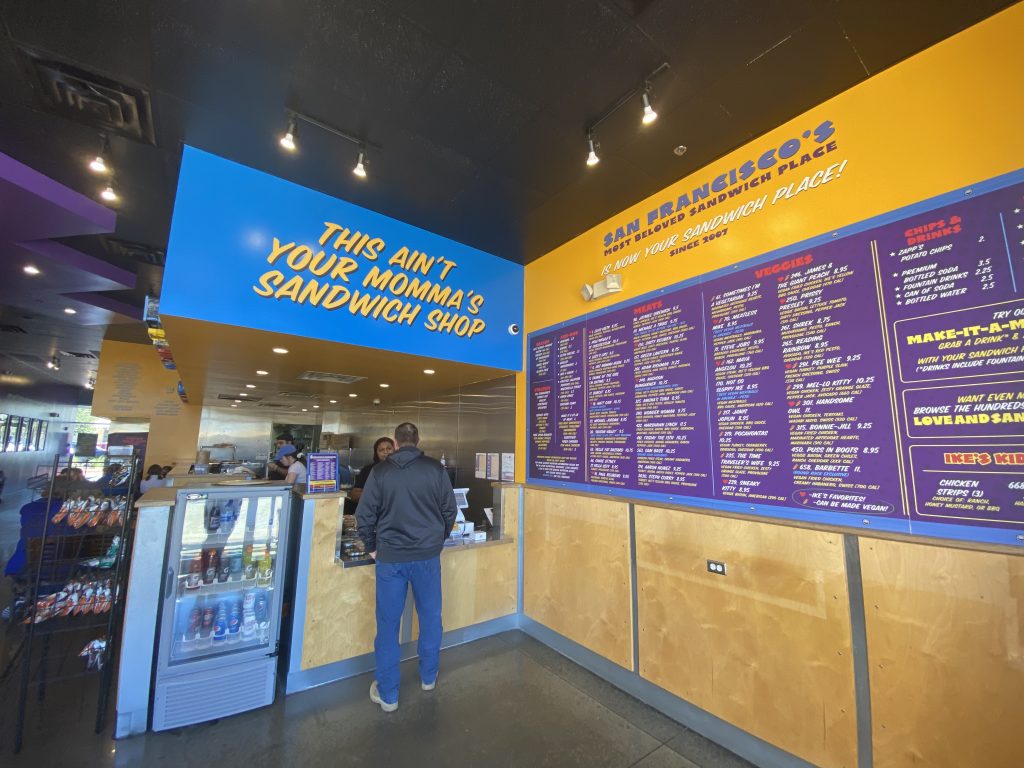 Ike's Love & Sandwiches Round Rock Menu
But I'm not going to lie. The menu is very intimidating. There are lots of different choices and combinations. And I wanted to try so many of them. Luckily, the sweet employee behind the register saw our perplexed looks and offered to help us narrow down the menu based on what we liked.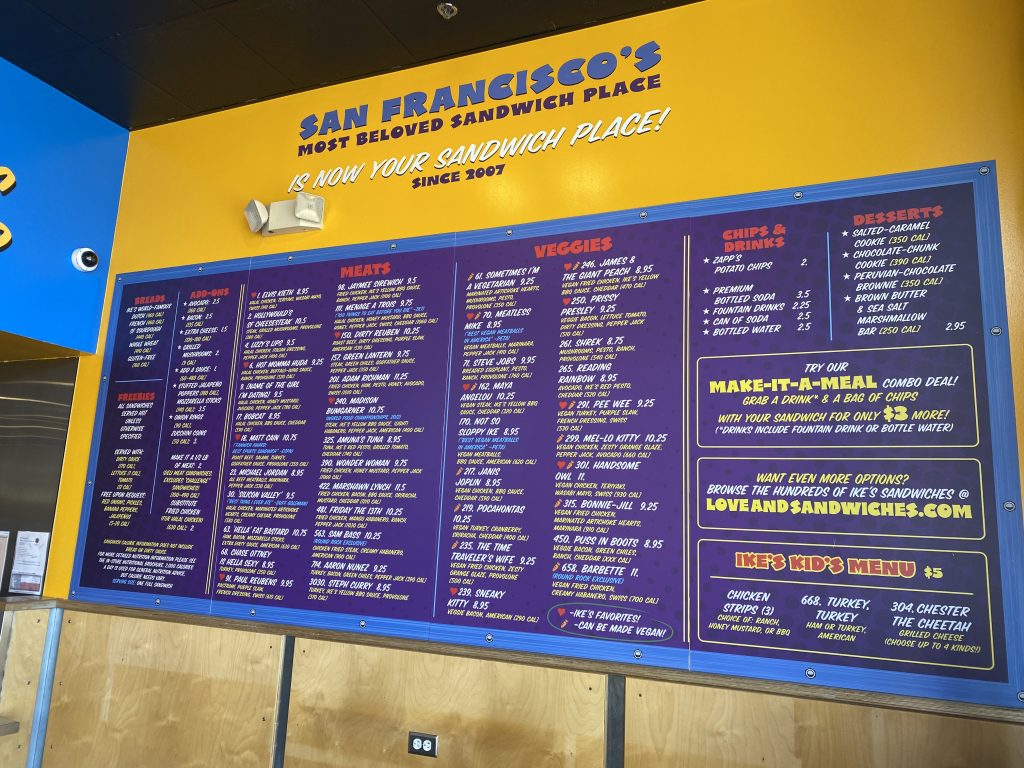 I tried the Silicon Valley – Turkey, Provolone, Artichoke Hearts, and Caesar Dressing – on their signature Dutch bread, which is sweet and crunchy on the outside. I really enjoyed my sandwich. I thought it was very tasty but I happen to love all of these ingredients and they paired well together.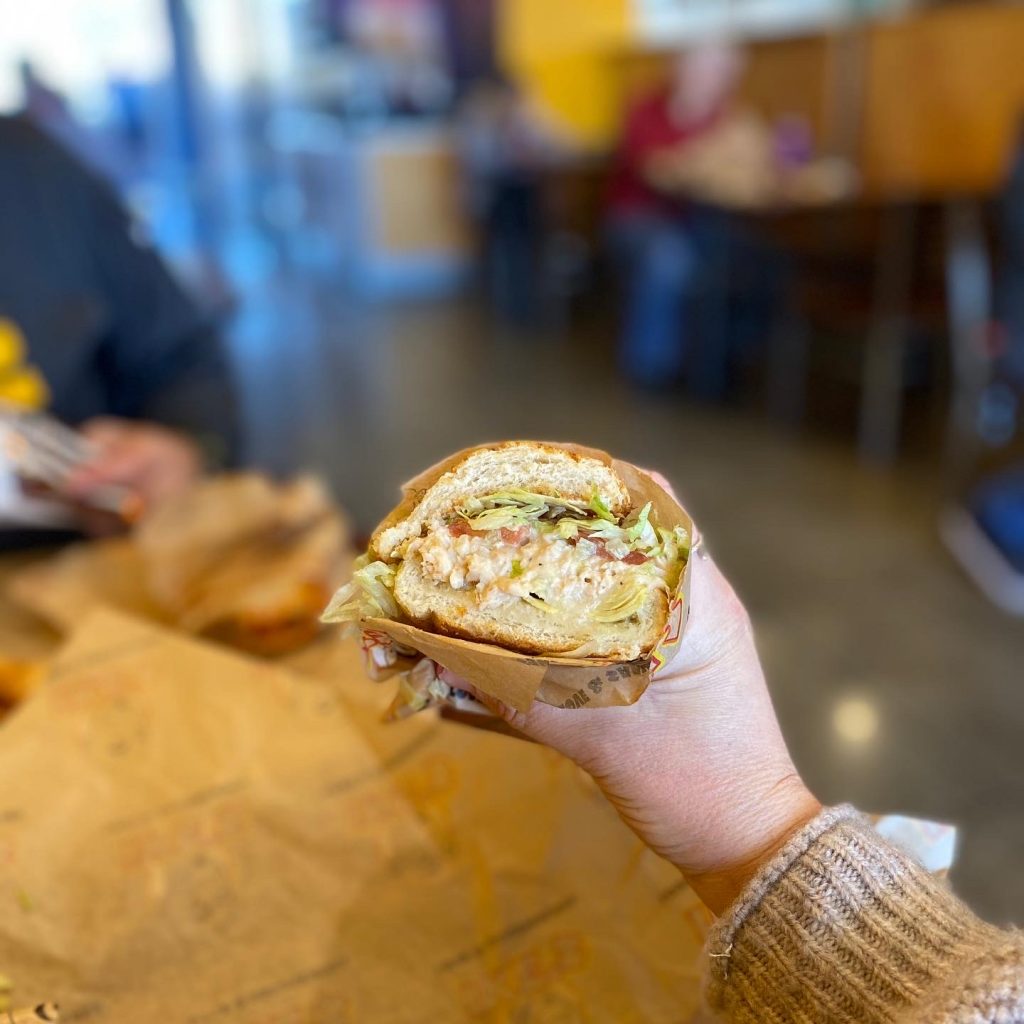 My husband had the Micheal Jordon – Meatballs, Mariana, & Pepper Jack cheese – on the Dutch Bread as well. He was not a fan of the bread and had wished he had tried the regular French Bread. And he felt his sandwich was not as tasty. That said, he is not into any fancy ingredients – just meat & cheese is great for him.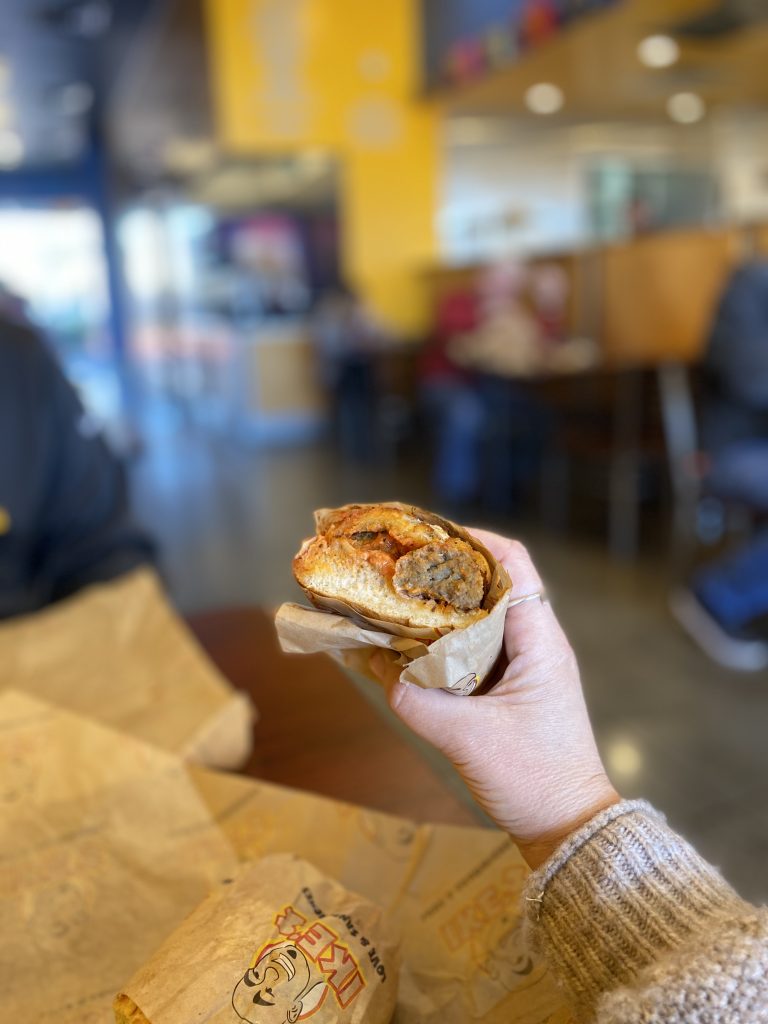 My son had the Turkey & Provolone with nothing else on it and commented more than once how he liked it.
There was a bit of a wait to get the sandwich but nothing outrageous. They were very fresh, so we didn't mind. All in all, we will definitely go back. I want to try a few more of the sandwiches!
Have you tried Ike's Love and Sandwiches yet?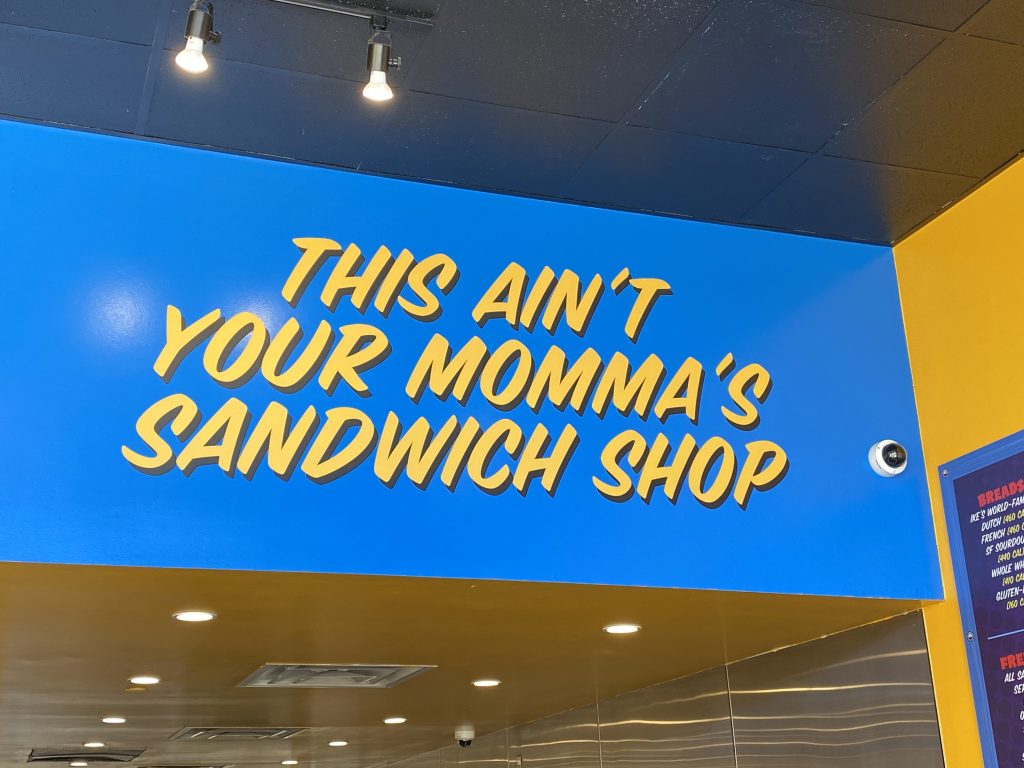 Ike's Love and Sandwiches is located at 201 University Oaks, Ste 1340 Round Rock, TX 78665
More Round Rock Restaurant News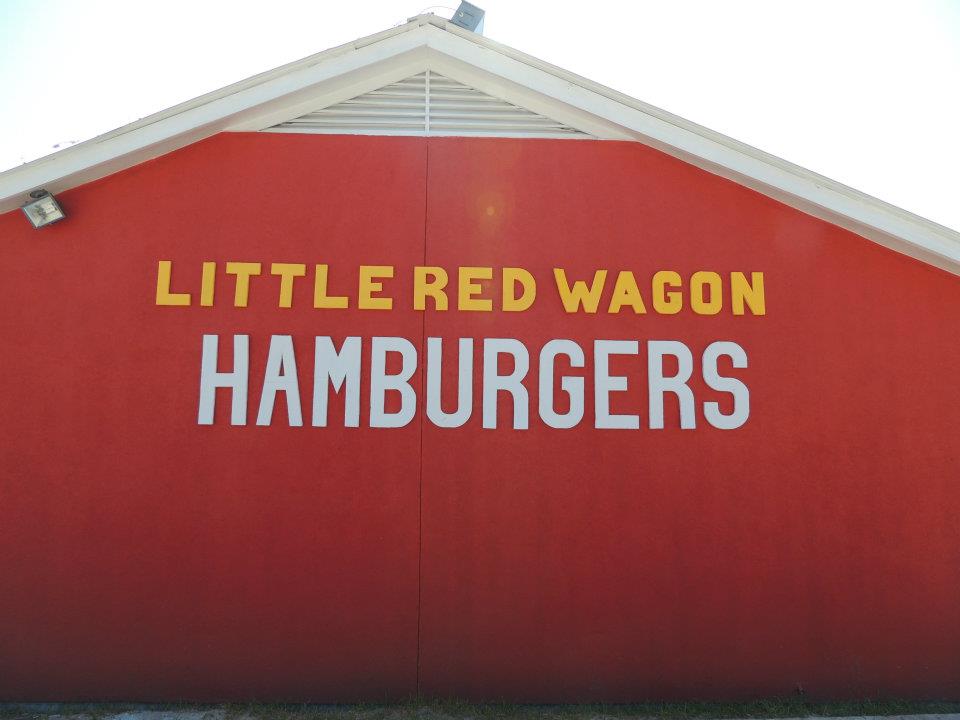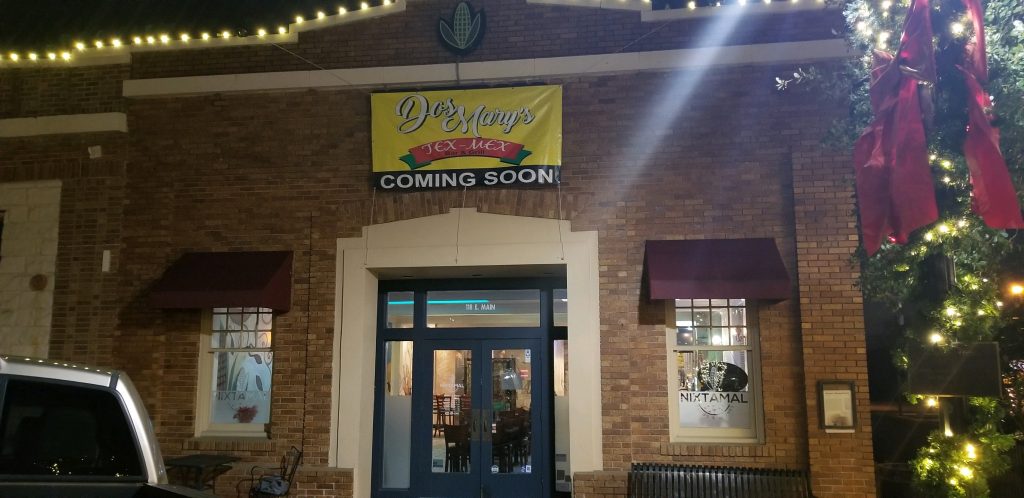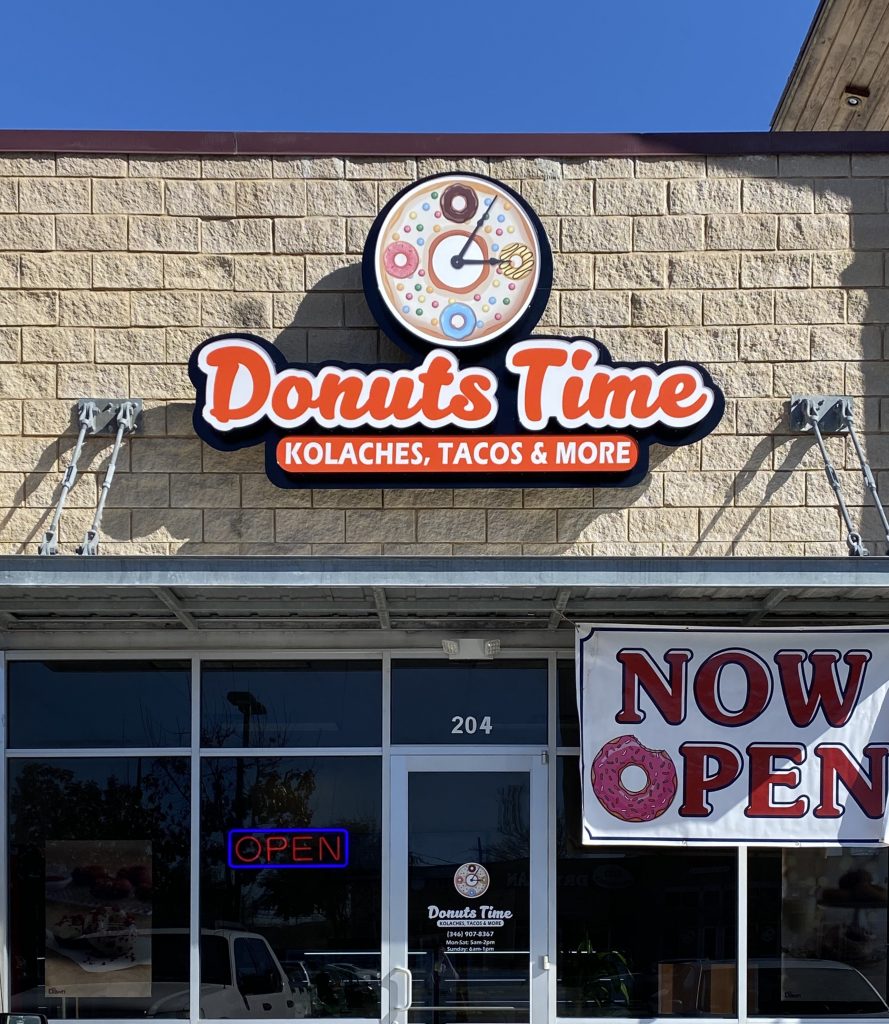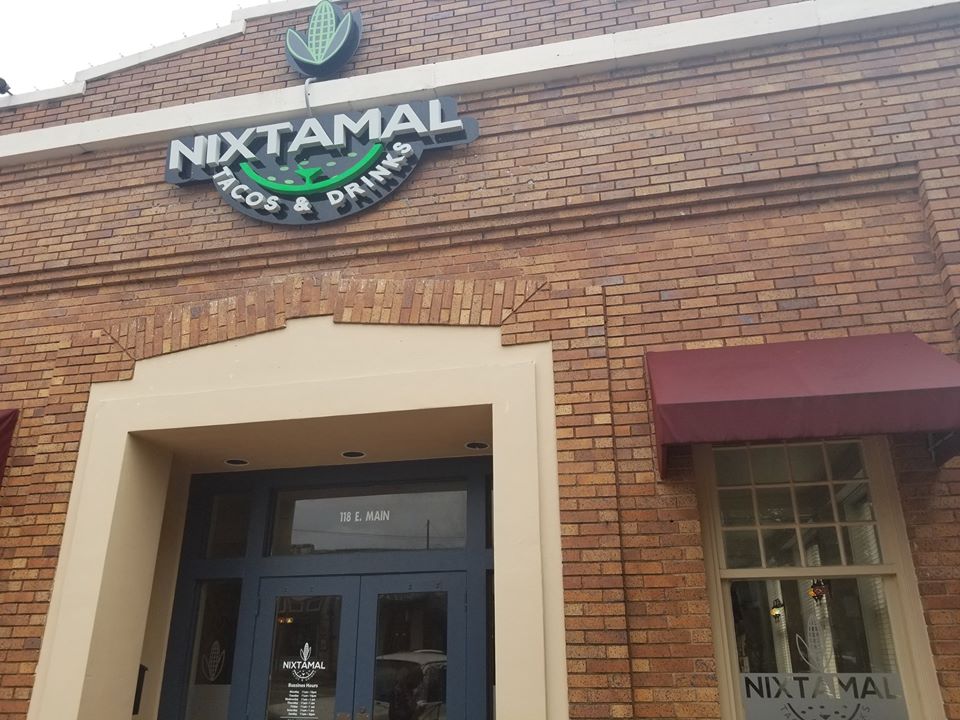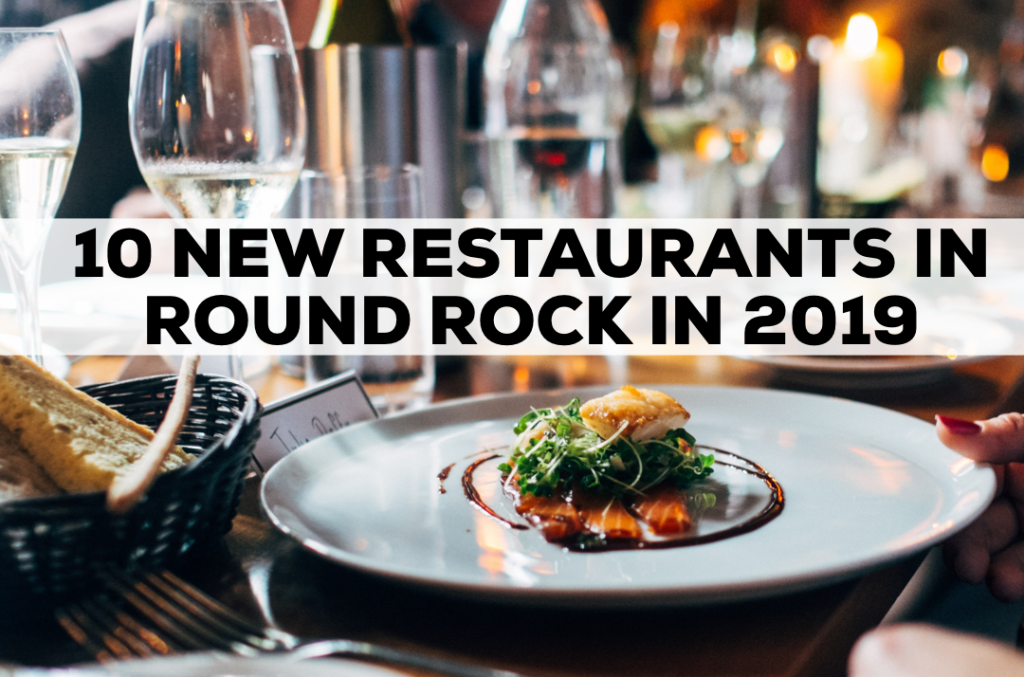 Are you New to Round the Rock?
We feature all events happening in Round Rock via our CALENDAR and our FACEBOOK page & FACEBOOK GROUP (make sure to join the group to not miss out on any exciting events.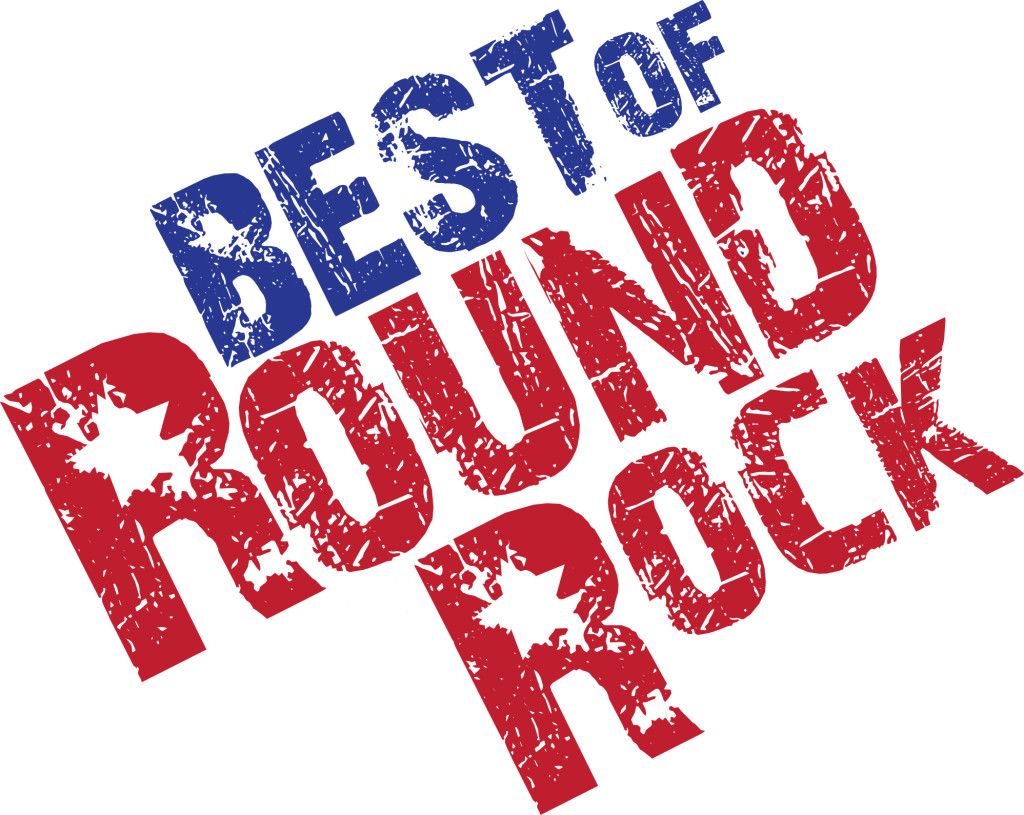 And check out out 2018 Best of Round Rock list. Each year we poll YOU to find our the Best of Everything in Round Rock – restaurants, shops, physicians, and more. See the results of the 2018 Best of Round Rock here. And stay tuned for the Best of Round Rock 2019 coming very soon!
Here are some of our most popular posts that you might find helpful: