5 Things You Need to Know About the RRISD $508.4 Million Dollar Bond Election
This week, the Round Rock ISD School Board of Trustees moved to place on the November 6 ballot a $508.4 million dollar school bond for updates and new schools. Below we breakdown the RRISD $508.4 Million Dollar Bond Election to make sure everyone understands exactly what it is.
Late Monday night, parents of RRISD children received this email about the RRISD $508.4 Million Dollar Bond Election :
The Round Rock ISD Board of Trustees unanimously called for a Bond Election to be held November 6, 2018, addressing critical growth and safety needs across the District.

"This is the result of months of work and selfless dedication by community members who care deeply about our students," Board President Diane Cox said following the Monday night's vote. "We are a growing district with a tradition of excellence, and our community recognizes the critical needs we must address to maintain that tradition. We put students first in Round Rock ISD, and this Bond is about ensuring our students have safe learning environments and access to the tools they need to be successful now and in the future."

Bond projects will be grouped into one proposition totaling $508,435,000 and will result in no tax increase for Round Rock ISD property owners.

"Members of the Citizens Bond Committee did incredible work identifying and prioritizing the needs of the District while being fiscally responsible," CBC Chair Kris Parker said. "We took into account information gathered from thousands of community members via surveys, toured dozens of facilities, and spent eight months studying the District's strategic goals and needs. It's inspiring to live in a community that supports and takes such pride in its public schools, and I am proud to have played a role in this effort."

The Bond proposal includes funding for critical infrastructure needs at aging campuses, a new elementary school to alleviate crowding on the District's east side,  a significant investment in both McNeil and Westwood high schools, crucial upgrades to campus safety and security, an investment in technology, and a practice swim facility. It also will provide for campus additions to replace portable classrooms. More than one-third of the District's schools are currently at or over capacity, and the District continues to grow by 800 students a year — the size of an average elementary school.

Superintendent Steve Flores, Ph.D., applauded members of the Citizens Bond Committee, Trustees, and District staff for their tireless work on the effort thus far.

"I want to thank this Board for a courageous vote and for always putting our students first as we plan for our future," Flores said. "This bond addresses critical needs to ensure our students have access to the education they deserve and our citizens and parents have come to expect. I look forward to sharing our story and outlining our District's needs in the coming weeks."
5 Things You Need to Know About theRRISD $508.4 Million Dollar Bond Election
The Cost
The total cost of the Bond Election is $508,436,544.  Here are some of the most significant items:
$76,050,539 – District-Wide Technology improvements
$50,152,774 – completely rebuild C.D. Fulkes Middle School with similar features as the newer RRISD middle schools
$48,155,291 – a 35th elementary school to relieve Herrington Elementary
$44,712,000 – science classroom addition and renovation of the cafeteria at McNeil High School
$32,285,261 – renovate existing performance and fine arts spaces, and renovate/expand the ROTC building for ROTC, dance and color guard at  Westwood High School
$16,140,600 – Natatorium for the district – practice, teaching and competition indoor pool facility
$15,000,000 – Early College High School -land, master plan design and Phase 1 construction
$14,528,367 – Classroom addition to reduce portables at Westwood High School
$8,940,223 – 16 new classrooms at Brushy Creek Elementary School
$8,781,696 – 32 new playground equipment and 26 shade structures
The full itemized list can be found here.
What's New?
This Bond election calls for many expansions and renovations of current schools, but there are a few new schools/buildings added.  See below:
A New Elementary School to relieve Herrington Elementary ($48,712,000)
Natatorium for the District ($16,140,600)
Early College High School for 500 students -($15,000,000 for the cost of land, design and Phase 1 Construction)
Shovel-ready Design of New High School #6 at Pearson Ranch Rd. ($500,000) – fund construction in the next bond
New High School #7 at A.W. Grimes site – Land Planning ($250,000)
What Else is Included?
Besides renovations and additions to schools, the bond election will fund improvements in technology, transportation, and safety:
District-Wide Technology Improvements – $76,050,539
District-Wide Transportation Improvements – $15,264,747
District-Wide Safety Improvements – $17,433,885 
Does this Increase My Taxes?
District Officials state that the bond proposal will not require a property tax rate increase for Round Rock ISD residents.
When is the Election?
November 6, 2018
---
Other Articles You May Be Interested In: 
3 Round Rock High Schools Make the Top 100 High Schools in Texas List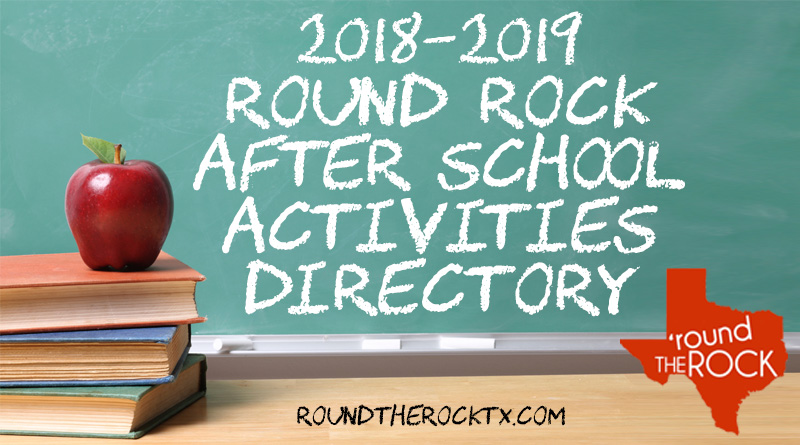 Round Rock After School Activities