The Happy Birthdays Organization
Celebrating a birthday as a child is something special, isn't it?   But not every child here in Round Rock gets to celebrate…or even have a birthday.  But it's women like Suzanne Gladden who not only saw this as a problem, but did something about it.  And she started the Happy Birthdays Organization.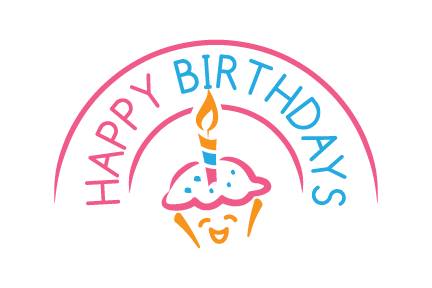 The Happy Birthdays Organization was started in November 2014. Suzanne wanted to do something to give back to the community and called the Texas Baptist Children's Home in Round Rock to see if she could provide gifts for a child's birthday. She was surprised to hear that birthdays don't always get as much attention as they should there due to other needs having to be met first. Without thinking too much she pledged to donate parties for all children at the Texas Baptist Children's Home. From there, she rallied the community to step up and get involved. To date they have provided over 400 birthday boxes to children in need in only a few short months.
The Happy Birthdays organization now serves not only the Texas Baptist Children's Home, but teens at the Austin Children's Shelter, The Salvation Army, The Settlement Home for Girls, as well as children at the CPS office in Travis and Williamson counties. Each box contains everything a family would need to have a birthday party. People in the community can get on the website and choose a child to serve or just make a box so we have it on hand. The kids get to choose the theme of their box so they get exactly what they want on their special day. It's really a great cause. Our purpose is to give every kid a Happy Birthday.
If you would like to get more involved, please click here.
On October 25th the Happy Birthdays Organization is celebrating one year of serving the community with a huge party! The event will be appropriately themed "1st Birthday Bash" and will have food and beverages from local restaurants, live music, games, entertainment for the children, cupcake raffle, and a silent auction. The celebration's purpose is to raise money so the Happy Birthdays Organization can continue to operate for years to come. The event will be at the Rabb House in Round Rock from 2-5pm on October 25th. Tickets are $20 each. Families can also become a sponsor if they are looking to contribute. Below is the event brite link to purchase tickets to the event.