USAF Thunderbirds Cockpit View from Central Texas Flyover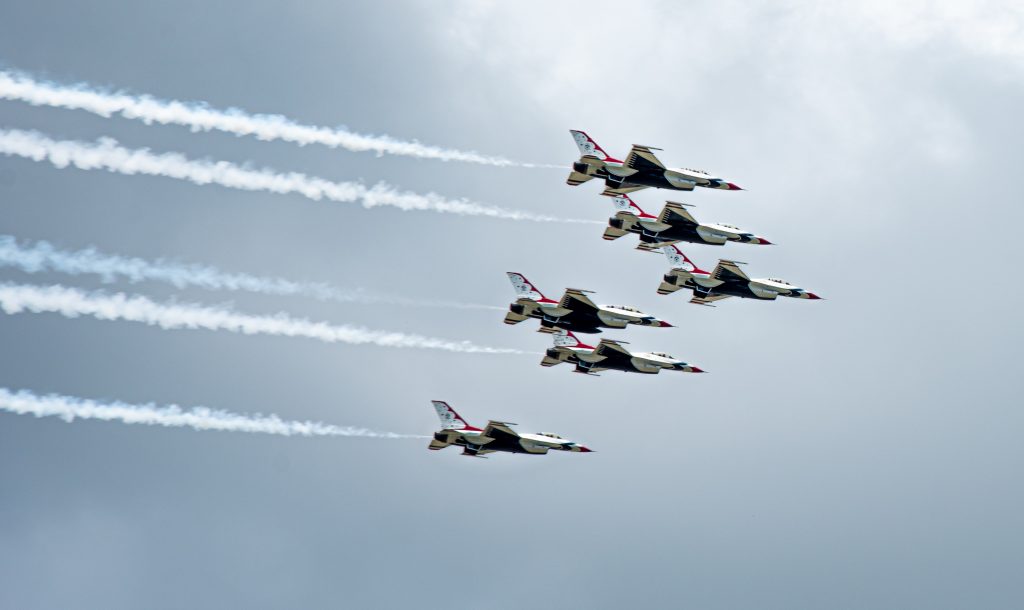 Last Wednesday, the USAF Thunderbirds flew over the skies of Central Texas – both over San Antonio and Austin. We were thrilled to see them honoring our Healthcare Professionals and enjoyed all the photographs and videos posted by readers on our Facebook page.
We thought these videos that show a birds-eye view from the cockpits of the Thunderbird jets were amazing and wanted to make sure to share it with all of you.
Thunderbirds Cockpit Video over San Antonio
This compilation video includes some incredible footage of the pilots' perspective flying over San Antonio on Wednesday. It also shows the speed and the closeness of the other jets.
Thunderbirds Cockpit Video over Austin
This video was posted by Maj. Trevor Aldridge, a 2008 Texas A&M graduate and Wichita Falls native, who was one of the pilots in the air on Wednesday. Check out his incredible in-flight video of the flyover over Austin on his Instagram page.
Other Articles You May Be Interested In