What's Happening this Week in Round Rock: Apr 22-28, 2019
Looking for something fun to do this week in Round Rock?  Check out our Round Rock Event Calendar.  Here's a few fun things we found to do this week!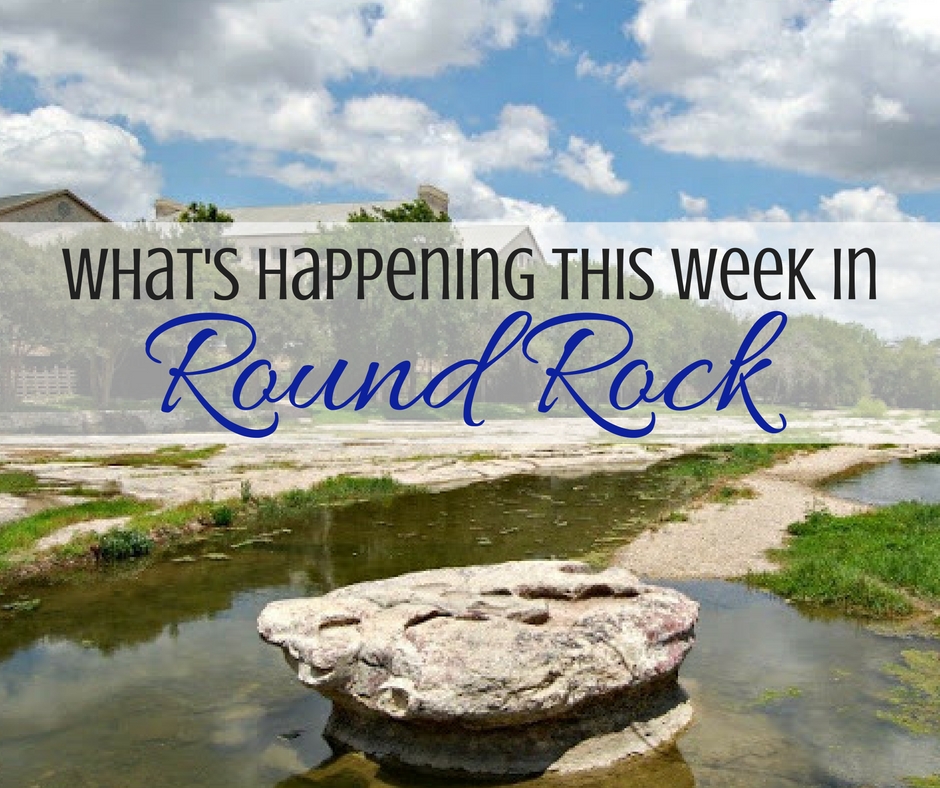 What's Happening in Round Rock
8 Tips to Enjoy the Taste of Round Rock
The Round Rock Chamber of Commerce's annual Taste of Round Rock is coming up on Tuesday, April 23, 2019 and we want to make sure you are ready for it!  Don't miss this annual signature event promoting Round Rock area restaurants and caterers. This is the 16th year that the chamber has hosted Taste of Round Rock, and it is a great opportunity for the community to come out and try different menu items and to discover new culinary creations.  Like last year, the event will take place at the Round Rock Sports Center so regardless of the Texas spring weather, we will be comfortable indoors.
Master Gardeners at the Library: Turf Grass
The Texas Master Gardener Association, a volunteer organization of the Texas A&M AgriLife Extension, is presenting a free monthly gardening program, Green Thumbs Up, at the Round Rock Public Library. Join us for Care of Turf Grass in Williamson County on Tuesday, April 23, 2019.
Round Rock ISD Seminars This Week
Round Rock ISD is hosting a Future Readiness Parent Seminar entitled Learn How To Manage Stress and Recharge Yourself and College Admissions Panel. Both seminars are for parents with their 8th – 12th graders on Wednesday, April 24, 2019. Advance registration is required.
27th Annual SculptFest
Texas Society of Sculptors with the City of Round Rock Arts is hosting the 27th Annual SculptFest from April 26-28, 2019 at Centennial Plaza. This major invitational show will include approximately 60 sculptors hailing from across Texas and throughout the U.S. The show will feature a huge selection of miniature to monumental size sculptures as well as sculpture demonstrations including stone carving and bronze pouring.
National Prescription Drug Take Back Day
The Round Rock Police Department is hosting a free Drug Take Back Day on Saturday, April 27, 2019 at the Round Rock Police Department.
Healthy Kids Day at CHASCO YMCA
The CHASCO YMCA in Round Rock is hosting Healthy Kids Day on Saturday, April 27, 2019. Healthy Kids Day is YMCA's annual, nationwide initiative designed to inspire all youth, parents, and caregivers – regardless of membership status – to get active and make healthy choices over the summer and beyond. Healthy Kids Day is our largest single-day event celebrating youth development across the United States.
Chamber Concerts This Week
Round Rock Presbyterian Church is presenting Classic Chamber Concerts Woman's Work on April 27, 2019. Tickets are $10-$20. 
Georgetown Public Library is hosting a Classic Chamber Concerts entitled "Winds Blowing" with Wild Basin Winds on Sunday, April 28, 2019. This performance is free and open to the public.