What's Happening this Week in Round Rock: Feb 3-9, 2020
What's Happening in Round Rock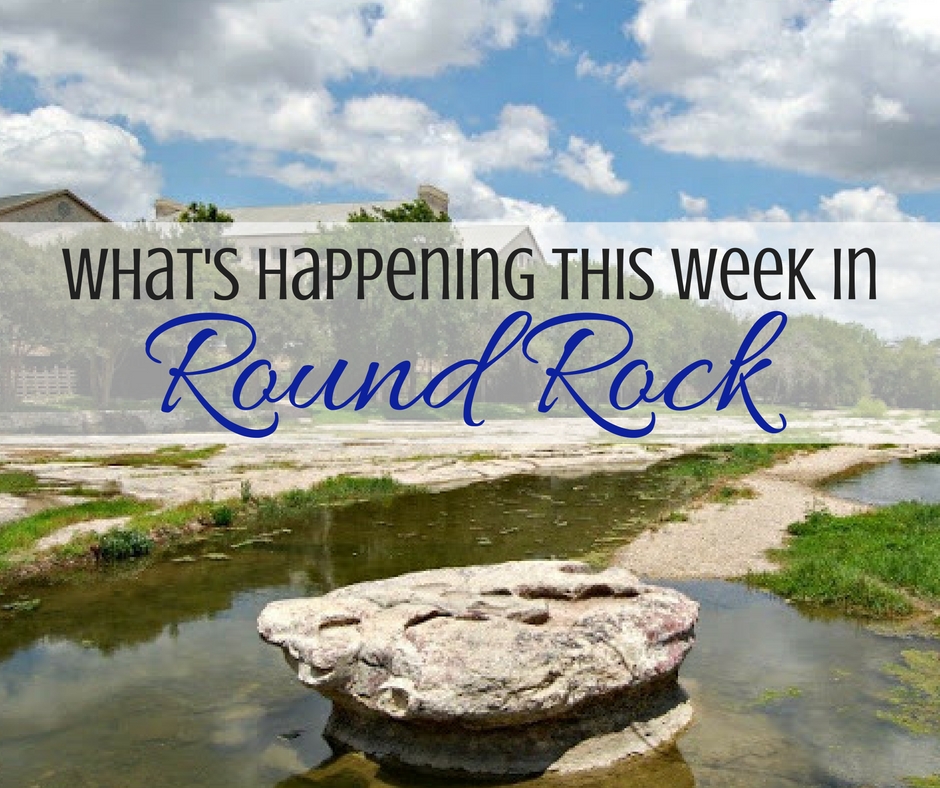 Feb 3: Coffee with a Cop
Feb 4: Chinese New Year Celebration
Feb 5: Ask A Child Development Expert Event
Feb 6: Black History Month Art Reception
Feb 7: Free Home Depot Kid's Workshop
Feb 7: RR Women's Club "Soup & Bread" Luncheon
Feb 8: Vintage Valentine's at the Wilco Museum
Feb 8: Barnes & Noble Storytime Featuring "Always More Love"
Feb 8: Daddy Daughter Dance at Clay Ma
Join the Round Rock Police Department for Coffee with a Cop for a free cup of coffee and conversation from on Monday, February 3, 2020 at Tio Dans Cafe.

Chinese New Year Celebration at Bilingual Storytime at the Library
Celebrate the Year of the Rat in this very special bilingual storytime in English and Chinese on Tuesday, February 4, 2020.The Round Rock Public Library presents a very special Chinese Bilingual Storytime as we'll be celebrating Chinese New Year! Join us for stories and crafts celebrating the new year, and enjoy snacks from Panda Express! This activity is best enjoyed by children ages 3-6, alongside their caregivers.
Ask A Child Development Expert Event
Do you have concerns about your baby or toddler, but aren't sure if formal intervention is needed? Bring your child and your concerns to this free come-and-go Ask a Child Development Expert event on Sunday, February 5, 2020.
Black History Month Art Reception
In celebration of Black History Month, the Round Rock Public Library and the Round Rock Black History Organization will host an exhibit by artist Melissa Fontenette-Mitchell in the gallery area throughout the month of February. Join us for an art reception, Thursday, Feb. 6, 2020 at the Round Rock Public Library, Meeting Room A. Light refreshments will be served. The artist will speak about her black-and-white photography exhibit, From Slavery, through Civil Rights to the White House. All are welcome.
 Free Home Depot Kid's Workshop: Heart String Art
Home Depot stores offer a FREE, hands-on workshop designed for children aged 5 – 12.  It is offered the first Saturday of each month at our local Round Rock Home Depot store.These workshops are aimed to teach children do-it-yourself skills, tool safety, and instill a sense of pride and accomplishment.  All kids get to keep their craft and receive a free Kids Workshop apron, a commemorative pin and a certificate of completion.  
RR Women's Club "Soup & Bread" Luncheon
Round Rock Woman's Club's primary fundraiser is the Soup and Bread Luncheon and Silent Auction event on Friday, February 7, 2020. The annual luncheon brings the Round Rock community together for an incredible lunch and silent auction. In past years, the event has fed over 800 people with dine-in, take-out and delivery available.
Vintage Valentine's at the Wilco Museum
Surprise that special someone with a handmade vintage Valentine! Drop into the museum on Saturday, February 8, 2020 to make a Valentine while sipping a delicious cocktail.  This is a come and go event. Tickets are $10 for non-museum members and $8 for museum members and include one drink, crafting supplies, and light snacks. Tickets are available online, at the door, at the museum, or by phone at 512-943-1670.
Barnes & Noble Storytime Featuring "Always More Love"
Barnes and Noble is hosting storytime and activities featuring "Always More Love" on Saturday, February 8, 2020.
Daddy Daughter Dance at Clay Madsen Recreation Center
Purchase your tickets now for the 17th annual Daddy Daughter Dance at the Clay Madsen Recreation Center happening Saturday, February 8th.  It promises to be an evening they will long remember, as daughters twist and twirl with the dads at the 17th annual Daddy Daughter Dance! Light refreshments will be served at each dance. Dads and daughters of all ages are welcome! Dads with daughters in each age category may choose to bring both daughters to the dance of their choice. Professional photography will be available for an additional fee.
Check out what else is happening in Round Rock!